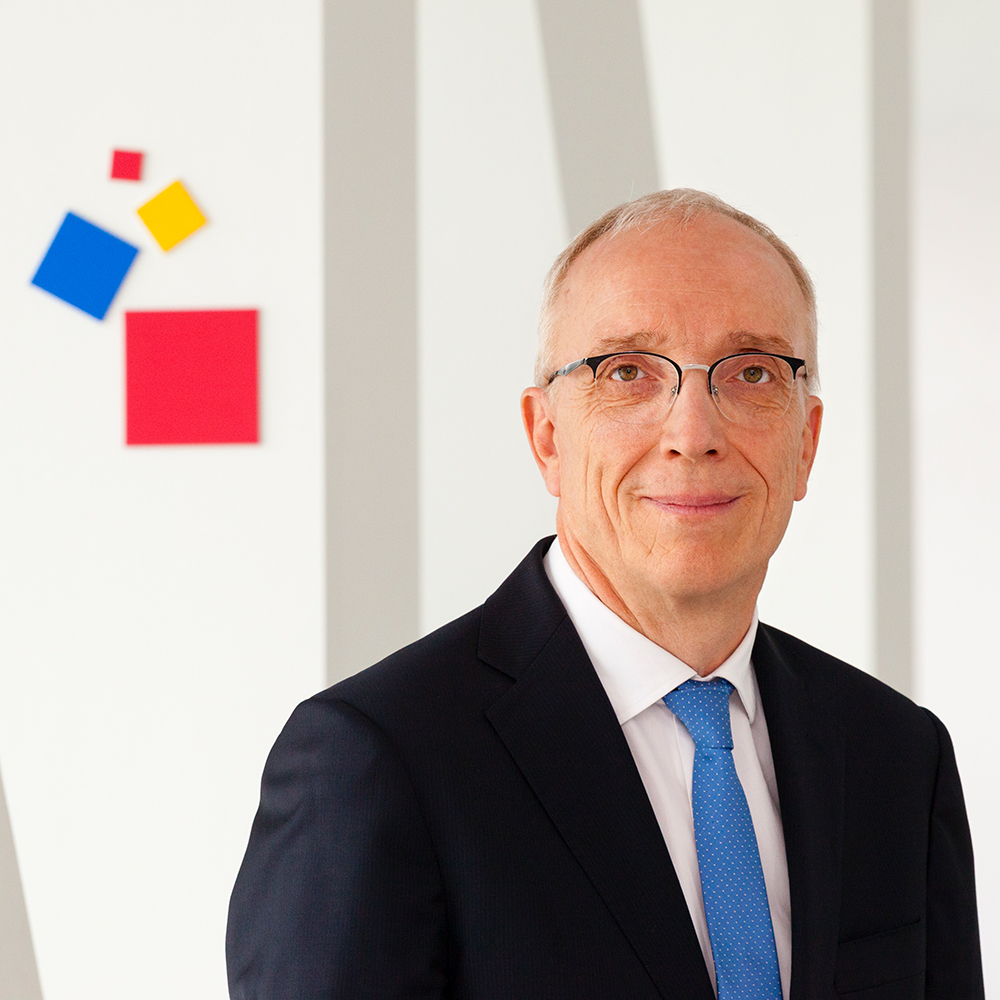 Roberta Busnelli, Editorial Director of IQD, Interviews Donald Wich, CEO of Messe Frankfurt Italy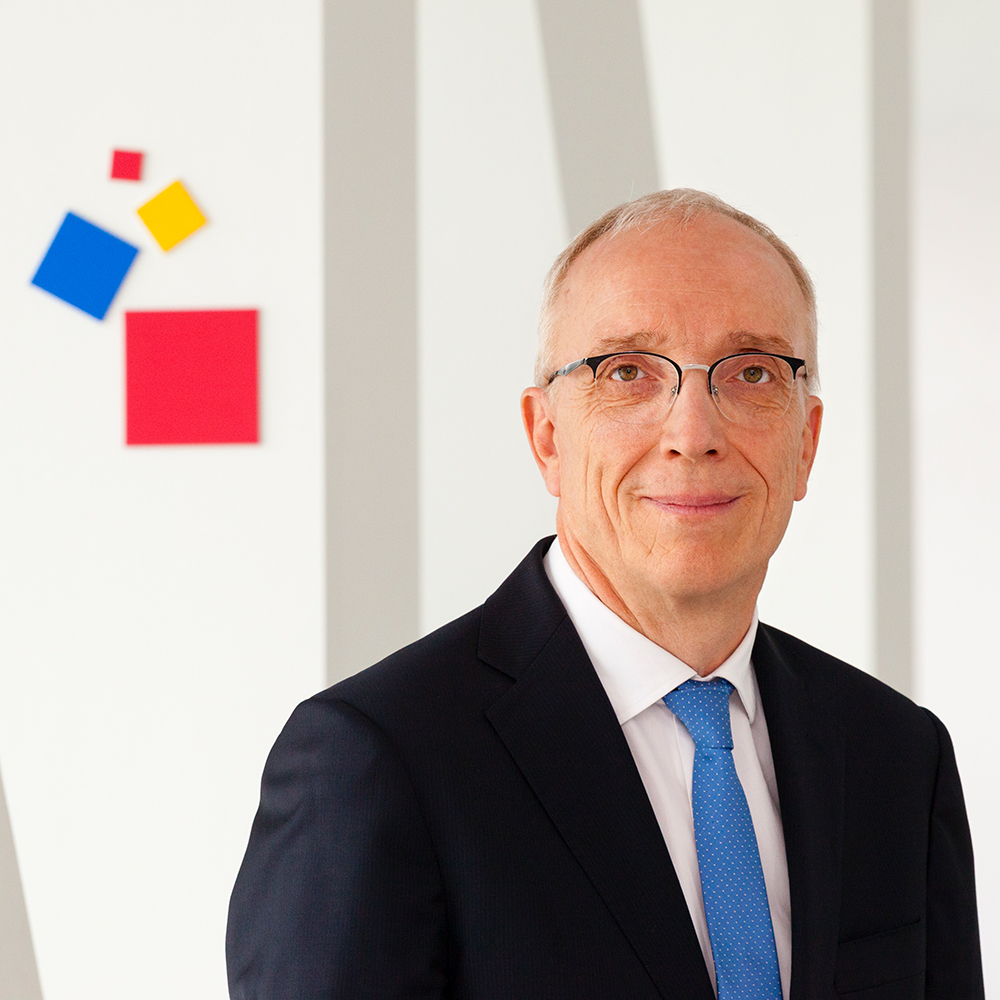 RB: Messe Frankfurt has immediately faced the restrictions and changes related to the Covid-19 pandemic with great seriousness, determination and sense of responsibility towards employees and exhibitors. Donald, as CEO of Messe Frankfurt Italy, I wish to ask you to briefly tell us about the first approach to the emergency and the decisions taken by Messe Frankfurt for the major exhibitions in 2020 up to ISH Digital in 2021.
DW: First of all, let me thank you for this consideration; we appreciate it, particularly in a period like this. We had to take decisions very rapidly; especially at the beginning it was not easy to weigh up the decisions, so I'm very glad to know that the way we decided to face the emergency has been appreciated. In Frankfurt, the last trade fair that took place in an almost normal way was Ambiente, from 7 to 11 February 2020; I use the word almost because there had already been defections by some companies, who had an empty stand during the fair, devoid of staff due to the risk they thought they could have exposed themselves to. After Ambiente, the next fair should have been Light and Building, but a few days before the start, when we were already setting up, we decided to cancel it. It was a spontaneous and fast decision, taken when there were already the trucks of some companies on their way to the event. Of course it was a painful decision, but there were no conditions for it to be done. The pandemic affected the entire exhibition sector; we have tried to create security protocols in agreement with local authorities to allow at least smaller, regional or national events to take place, as they were not affected by the major problem we were facing, namely the travel restrictions which have made it impossible to carry out international events. We managed to hold Nordstil, a regional trade fair for the furniture sector, in Hamburg in September 2020, and there were also some small fairs in Italy at that time, such as Milano Unica, in the clothing sector, and a few others. In autumn, the worsening health situation prevented the other scheduled events from taking place. In this scenario, we have tried to maintain our role as a link between supply and demand in the various industries in which we operate by launching digital platforms that were already under development, but with a different purpose, that of being a complement to the physical trade fair. We have therefore accelerated the development of these platforms, also using, as happened from ISH Digital onwards, ready-made solutions on the market and then creating a customized product for our audience. Digital trade fairs are a phenomenon that had already been creeping into people's minds for some time, along with the recondite thought that in the future digital trade fairs could replace physical trade fairs. The balance we can draw from it, if we want to look at the positive side, is that digital trade fairs have certainly helped us to create a bridge between a situation of completely broken communication and a new return to normality. We have realized, however, that digital fairs can never replace physical fairs, and we take comfort in it. Of course, when it is possible to hold the events in person again, we will propose a hybrid format, a so-called augmented fair, in which all the digital content, the technology we have developed and adopted, will be partially or entirely incorporated into the physical event, making it even more attractive and interesting for both visitors and exhibitors.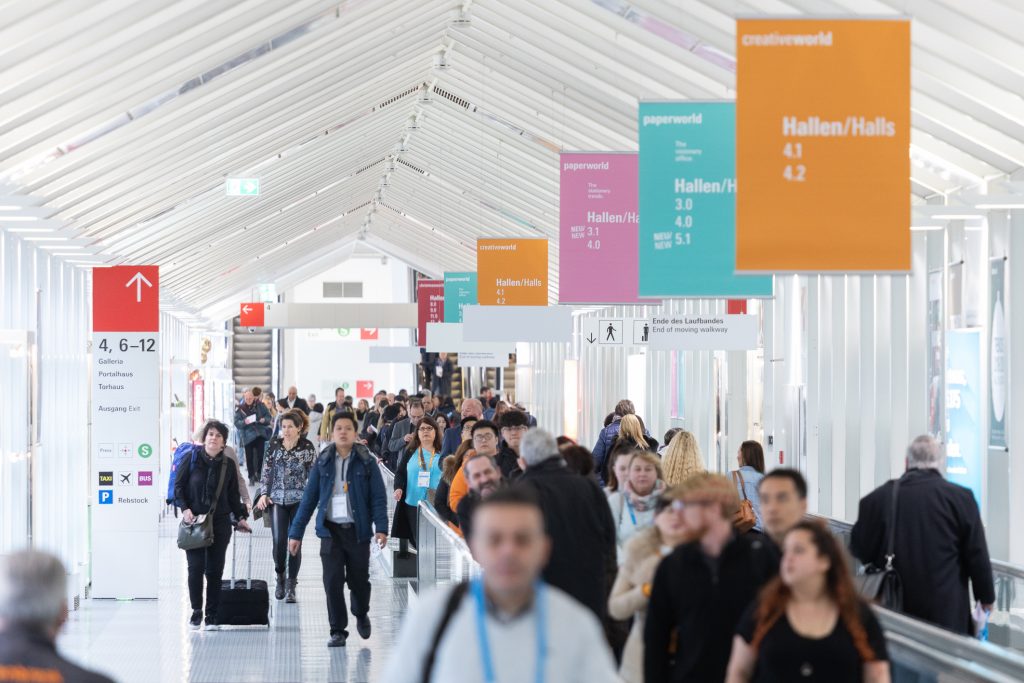 RB: I'm thinking now of what you said about the idea, going around years ago, about the prevailing of the digital. We editors have experienced that too; there is a parallel, different in some ways, with paper magazines, which years ago someone said would be completely replaced by digital. It was not the case at all; on the contrary, we are now experiencing a return to paper and digital is in many ways in synergy with both trade fairs and our industry; we have come to the conclusion that it will never replace it. As for ISH Digital, what did the exhibitors consider to be its strengths?
DW: It was interesting to talk to the companies because we wanted their feedback. First, some figures. The general figures, which apply across the board both to us and to all the other digital fairs that have taken place, show an average involvement/engagement by exhibitors at digital fairs varying between 10% and 20%, so if the physical fair had 1,000 exhibitors, the digital one manages to involve an average of 100/200, and the percentage of visitors is similar. Our ISH Digital platform is perfectly in line with these statistics, in fact we had almost 400 exhibitors and the number of visitors, more than 80,000, was higher than expected; the virtual visitors were international, so, although on a smaller scale, we can say we managed to replicate quite faithfully what the physical ISH event is. The companies appreciated the fact that, in addition to the meetings restricted to the days of the fair, they had the opportunity, both before and after, to deepen or start new contacts. We managed to overcome the time limit of the physical trade fair thanks to digital, which does not know these limits. What the visitors liked most was that the exhibiting companies have participated in a serious and professional way, offering very interesting innovations and new products. The way they curated their digital visibility was also very much appreciated. Also appreciated was the fact that we have conveyed interesting contents in the form of conferences and seminars, which were then used by the companies in their presentations. We can say that, while the contents during the physical trade fair often compete with, or is almost overshadowed by, the exhibition, it is the contents that have had greater prominence in the digital environment. Obviously, although the event proved to be very positive, everyone was unanimous in their wish to return to the physical fair as soon as possible. In addition to ISH, which takes place every two years and will be back in 2023, we of Messe Frankfurt are planning Formnext in November in Frankfurt, the international trade fair on additive manufacturing and the next generation of technologies for intelligent industrial production, and then the SPS Smart Production Solutions fair in Nuremberg. From the second half of the year, we plan to start again with all our appointments and then restore our normal calendar at the beginning of next year with Heimtextil, Creativeworld, Ambiente and Light and Building, which, I can already announce, is as successful as the pre-covid19 edition, as there were no defections from the important companies. In addition, of course, there will be the whole digital part that we have launched with ISH and are continuing to develop both internally and with some German trade fair operators with whom we have created a common platform. We are continuing to develop the digital part in order to provide a better service to our exhibitors also in the context of the physical trade fairs that will take place in the future.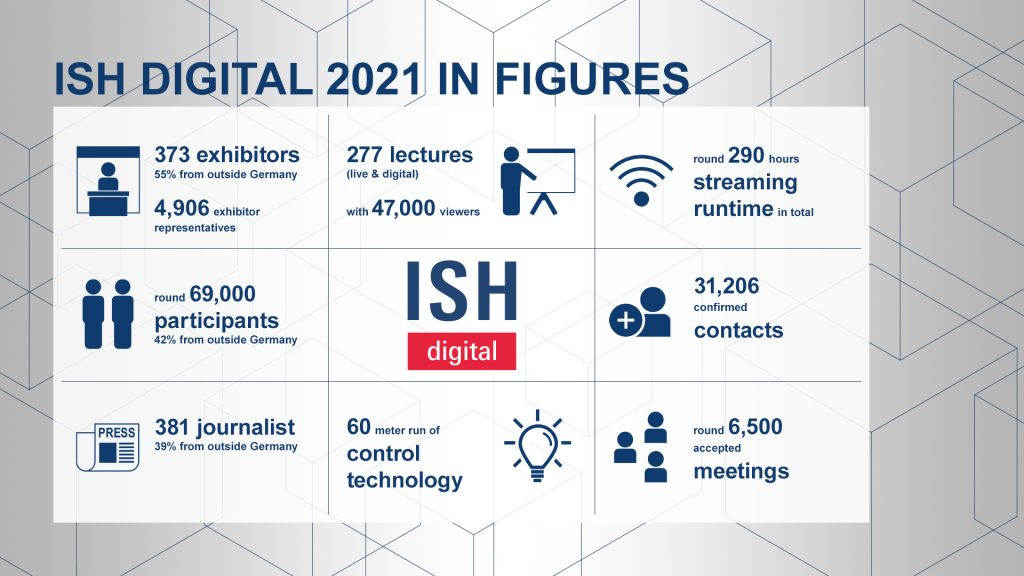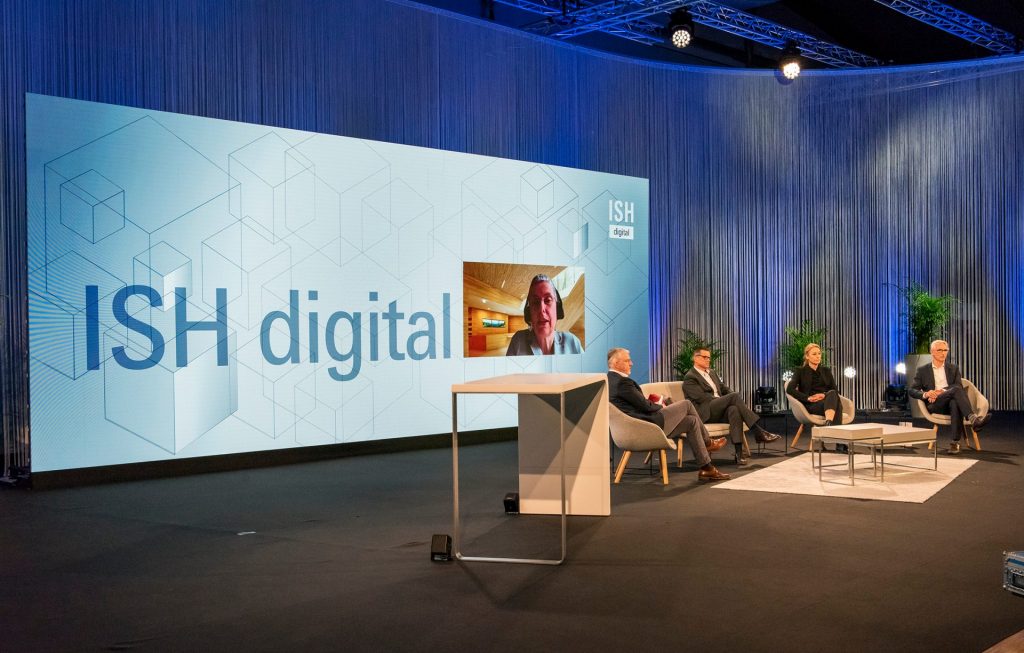 RB: Light and Building, the leading trade fair for lighting and intelligent building, in which IQD will also participate as usual, can be said to be the first major international trade fair post-pandemic. Can you give us a few more details about the synergy that will exist between the physical fair and the digital part? What will remain, what will be implemented?
DW: First of all, the part that we have successfully launched at ISH Digital, the Contactor hub, i.e., the extension of the trade fair in the run-up to and after the trade fair, a kind of trade fair taking place 365 days a year, will also be implemented at the Light and Building show. There will be an opportunity for continuous dialogue between the lighting industry, exhibitors and visitors via digital platforms. The match making module will be active during the fair. It will offer visitors and exhibitors the opportunity to establish contacts in the run-up to the fair based on algorithms that we have set up and which will, a little like the Netlix platform, offer targeted appointments in order to optimize their presence at the fair. Of course, this also applies to those who will not be able to attend, because next year there may still be travel restrictions for some countries. In this way, operators from those countries will also be able to access the fair schedule via our platform. All the possibilities, such as creating specialized agendas, accessing the contents… both during and after the fair will be offered to both participants and those who cannot physically attend. In this way, the potential audience of the fair will be much wider: if before it was an exclusive club based on physical presence, now even those who are not physically present will be able to access contents and make contact with the exhibiting companies.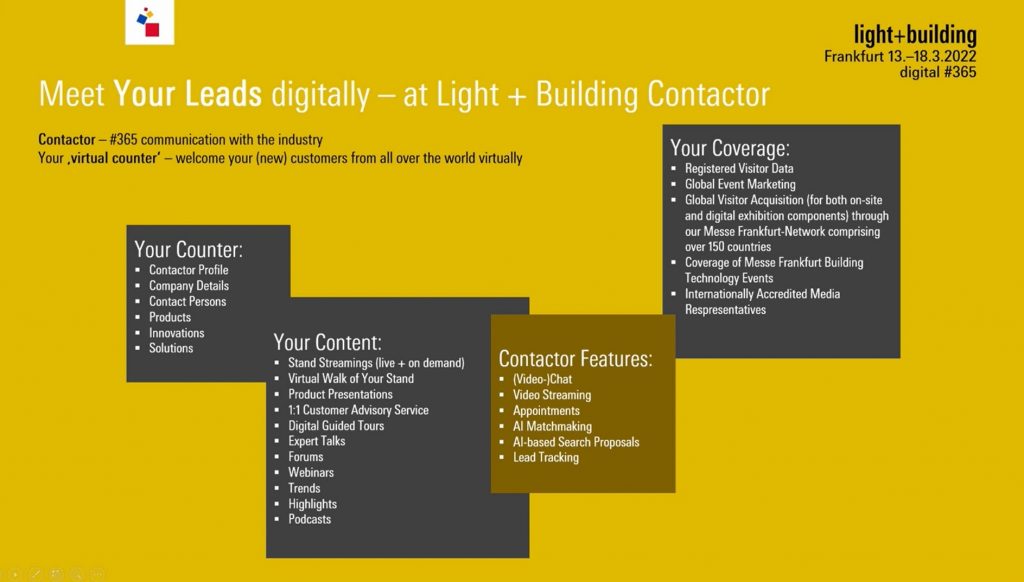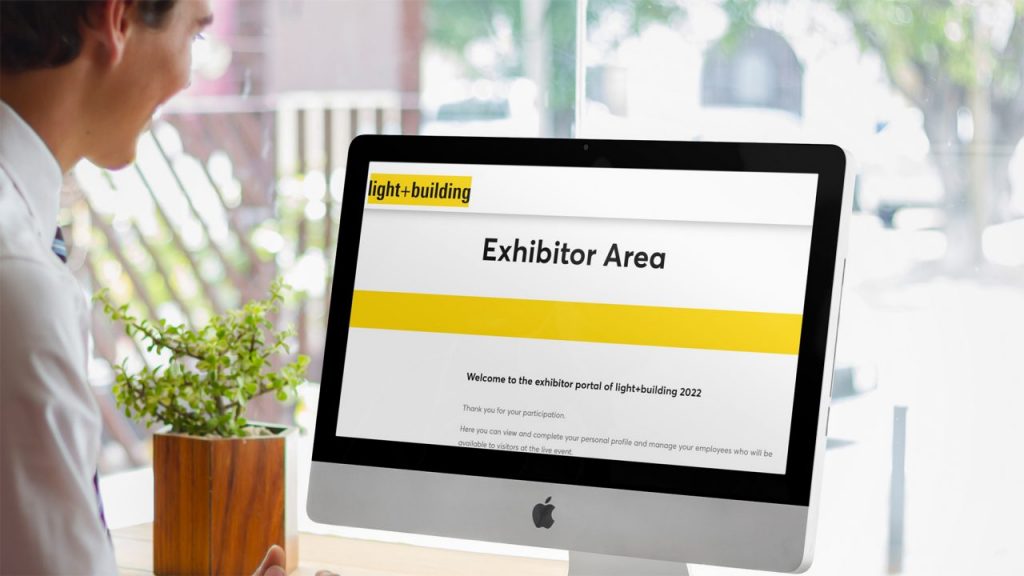 RB: I have to ask, because our readers will want to know, will these services be part of a separate package or will they be included in the normal participation?
DW: I can confirm that 90% of the digital features and services will be included; it is an additional service that we give to exhibiting companies and visitors at no extra cost. There will only be a few paid-for options, such as the possibility of creating live streams.
RB: Congratulations also on this decision, which confirms that you have taken this whole situation seriously and professionally from the outset, always putting the interest and satisfaction of your customers at the forefront.