IQD is a prestigious international reference for the architecture and design sectors. Much more than a means of in-depth information, IQD is the fulcrum of a community, around which meetings, conferences, exhibitions and events develops with the aim of bringing cultural production to reaffirm its role as a vanguard in the process of understanding, and improving, the world.
Last issue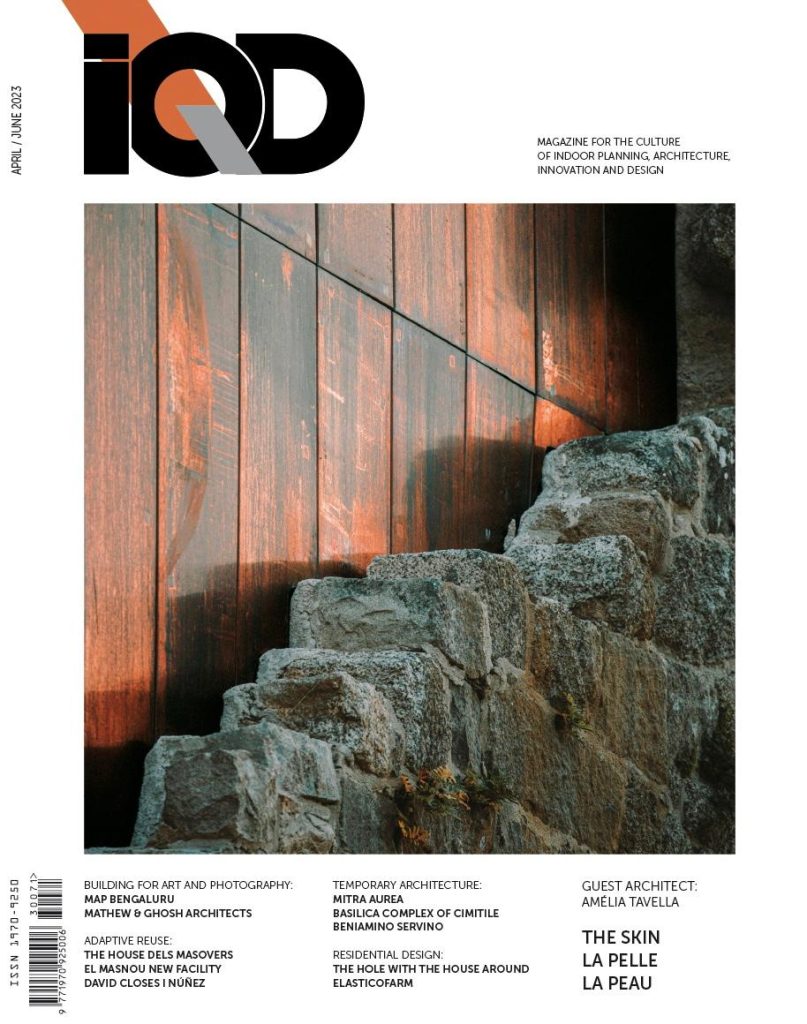 IQD 71 Amélia Tavella
April > June 2023
The skin is the subject I have chosen for this issue. I've always thought that my work is connected with sensuality, with the flesh. I like to believe in an organic life of buildings, housing. My architectural gesture is a gesture of love. My work expresses desire, love, vibrations.
Get yourself the new issue