IQD is a prestigious international reference for the architecture and design sectors. Much more than a means of in-depth information, IQD is the fulcrum of a community, around which meetings, conferences, exhibitions and events develops with the aim of bringing cultural production to reaffirm its role as a vanguard in the process of understanding, and improving, the world.
Last issue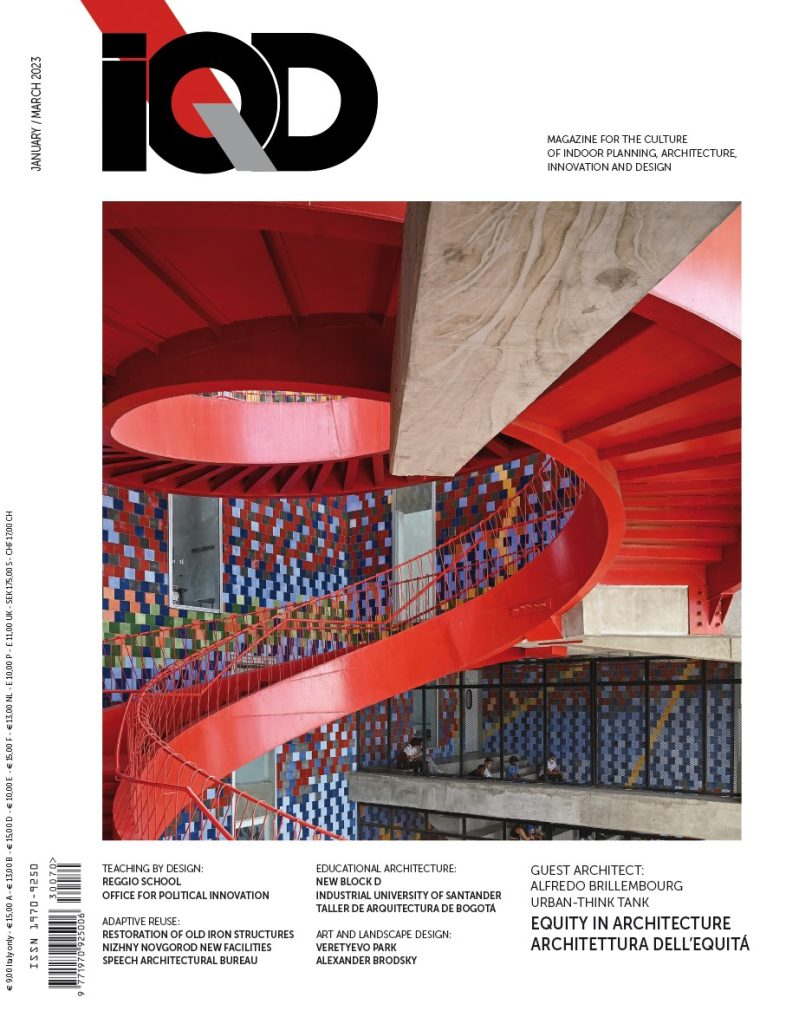 IQD 70 Alfredo Brillembourg URBAN-THINK TANK
January > March 2023
The subject Equity in Architecture, tackled and curated in this issue by architect Alfredo Brillembourg – co-founder in 1993 in Caracas of the interdisciplinary collective Urban-Think Tank – refers to the idea of a profession conceived as a civil and social commitment, outcome of a perfect balance between knowledge, ingenuity and objectives, aimed at creating spaces suitable for an adequate standard of living of human beings and for their coexistence with the surrounding.
Get yourself the new issue