IQD is a prestigious international reference for the architecture and design sectors. Much more than a means of in-depth information, IQD is the fulcrum of a community, around which meetings, conferences, exhibitions and events develops with the aim of bringing cultural production to reaffirm its role as a vanguard in the process of understanding, and improving, the world.
Last issue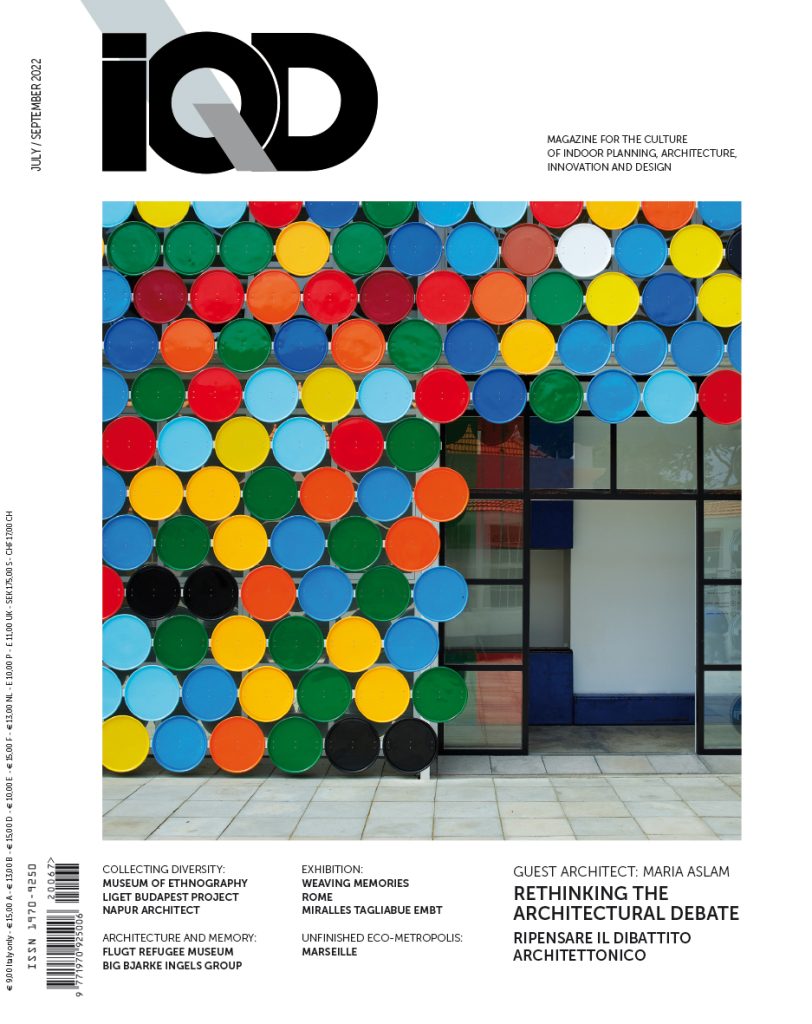 IQD Issue 68 Maria Aslam
July > September 2022
The new issue curated by Pakistani architect Maria Aslam focuses on another touchy topic: the need to rethink architectural debate beyond any media consumerism.
Get yourself the new issue