IQD is a prestigious international reference for the architecture and design sectors. Much more than a means of in-depth information, IQD is the fulcrum of a community, around which meetings, conferences, exhibitions and events develops with the aim of bringing cultural production to reaffirm its role as a vanguard in the process of understanding, and improving, the world.
Last issue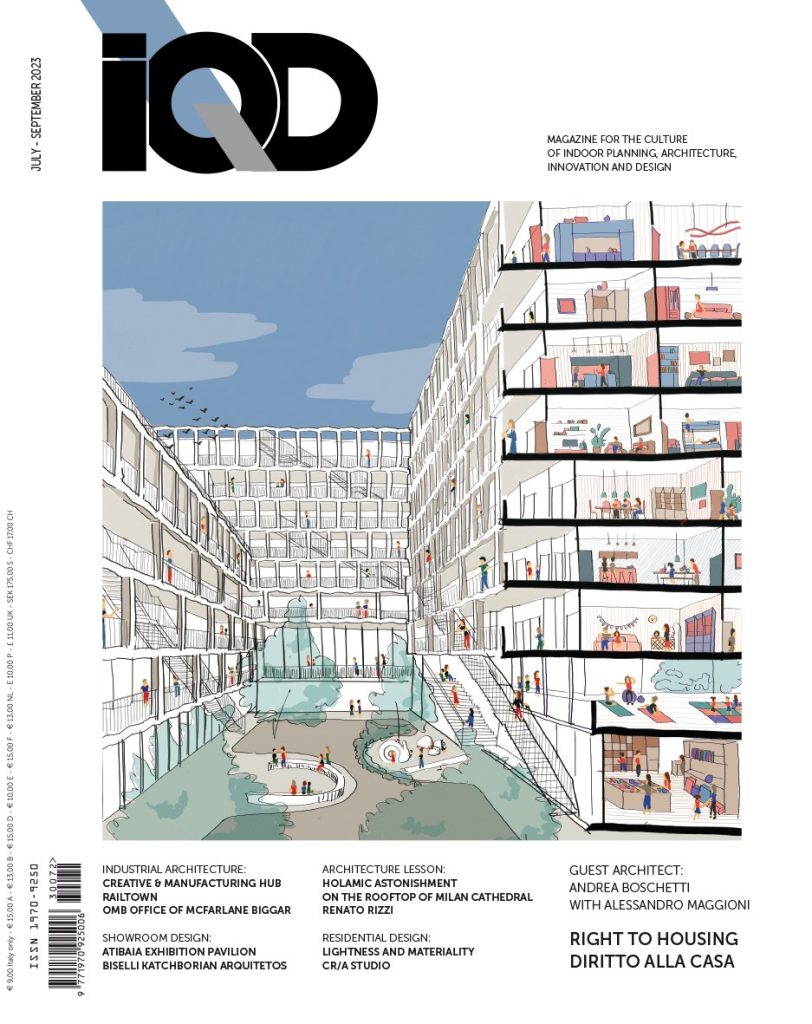 IQD 72 Andrea Boschetti with Alessandro Maggioni
July > September 2023
Although the Right to Housing is recognized in numerous international treaties, the shortage of adequate housing is one of the most urgent problems that humanity must and will have to face in the coming years. Without claiming to provide a single solution to such a complex problem, this issue presents, with the contribution of people working in different sectors, some possible visions on adequate regulatory national and international interventions and on forms of organization, mutual support and atypical living.
Get yourself the new issue