IQD is a prestigious international reference for the architecture and design sectors. Much more than a means of in-depth information, IQD is the fulcrum of a community, around which meetings, conferences, exhibitions and events develops with the aim of bringing cultural production to reaffirm its role as a vanguard in the process of understanding, and improving, the world.
Last issue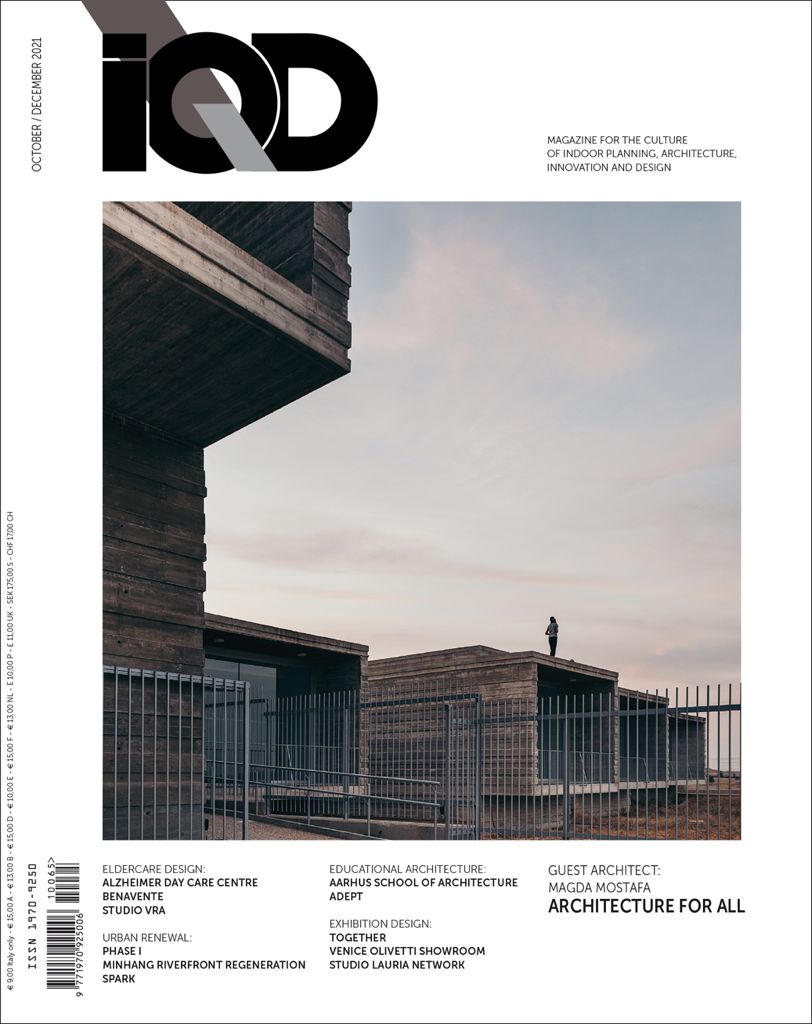 IQD Issue 65 Magda Mostafa
October > December 2020
Magda Mostafa, Guest Architect of IQD Issue 65, is one of the most authoritative voices on the subject of the built environment for the inclusion of neurodivergents. This issue becomes a means to inform, build and support a cultural growth thanks to the contribution of international architects, with the goal of sparking a conversation around the creation of a holistic landscape for diversity to flourish and for neurodivergent people to begin to have agency over space.
Get yourself the new issue