IQD is a prestigious international reference for the architecture and design sectors. Much more than a means of in-depth information, IQD is the fulcrum of a community, around which meetings, conferences, exhibitions and events develops with the aim of bringing cultural production to reaffirm its role as a vanguard in the process of understanding, and improving, the world.
Last issue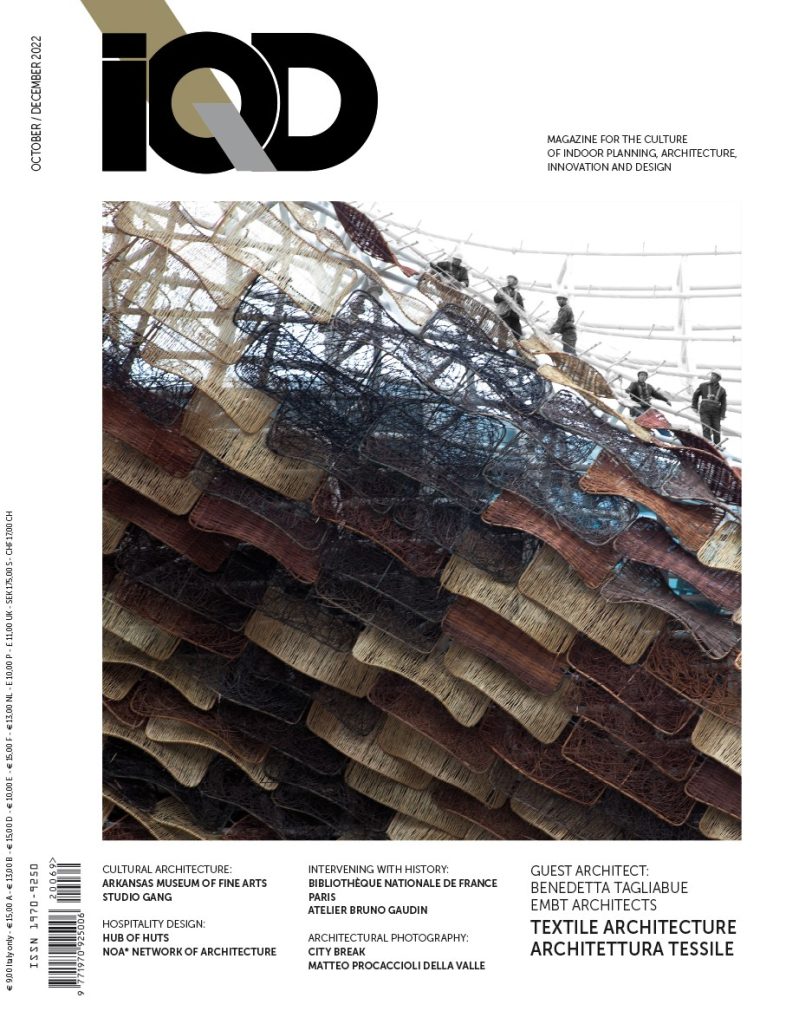 IQD Issue 69 Benedetta Tagliabue – EMBT Architects
October > December 2022
The projects featured in the Textile Architecture section, curated by Benedetta Tagliabue, express the values and potential of the architecture of weaves. Each project deals with the theme of weaving in a different way, in a material, technical or metaphorical way, in its genesis and in its purposes and together they represent an interesting incipit of discussion on the constructive, figurative and ethical value of weaves, a very broad topic that concerns several sectors and disciplines.
Get yourself the new issue