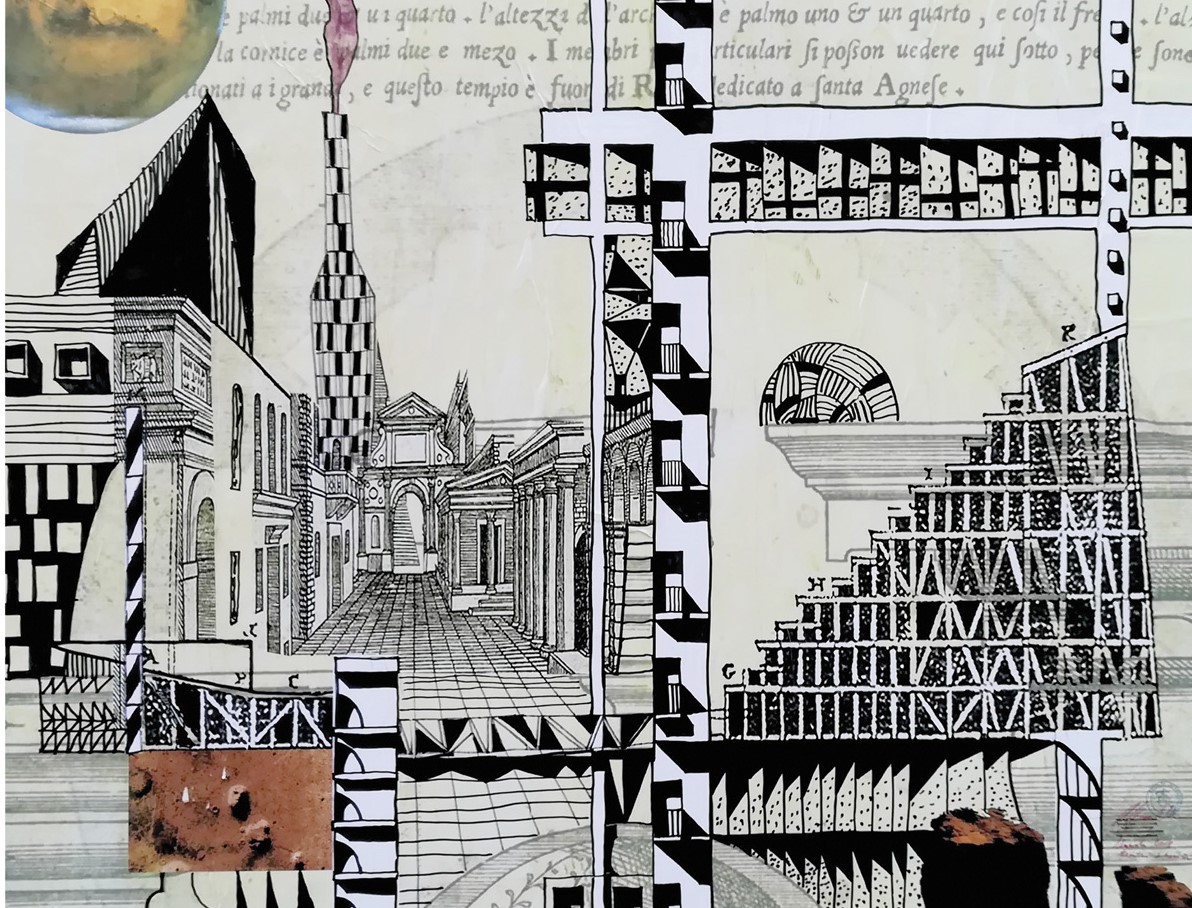 IQD 54 presentation at the Università degli Studi della Campania "Luigi Vanvitelli"
On Wednesday, 12th October 10.30 a.m. at the Università degli Studi della Campania 'Luigi Vanvitelli', issue 54 of IQD, curated by architect Cherubino Gambardella and entitled 'Verosimile', was presented by Roberta Busnelli, Editorial Director of IQD.

After a presentation of the mission of the magazine, which for 17 years has aimed to be a concrete example and an exhortation for the new generations never to abandon the idea of doing business by pursuing the purpose of cultural divulgation and growth, architect Cherubino Gambardella illustrated the Verosimile issue with the intention of proposing "a look at the architecture of the world that moves decisively towards a dreaming dimension".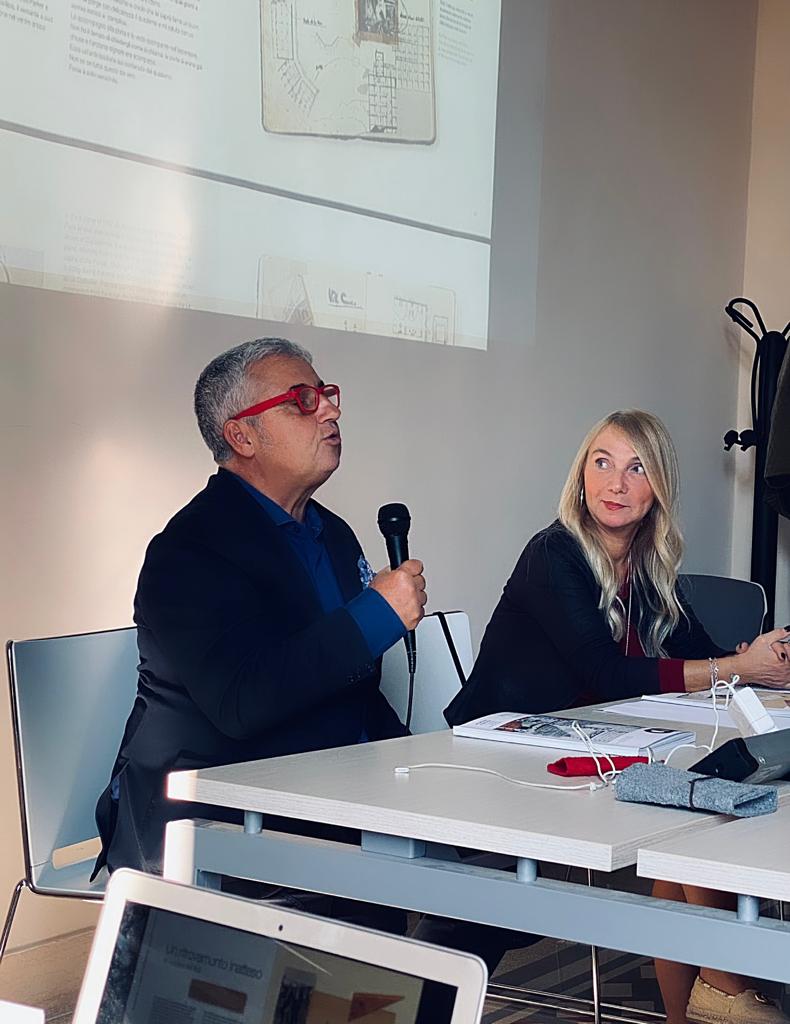 "In the summer of 1962 an aeroplane heading from New Delhi to Paris landed unexpectedly in Naples, at the small international airport of Capodichino, due to suspected engine failure. On this plane, returning from one of his long, exhausting voyages to the capital of the Punjab, Chandigarh (Silver City), which he was building during that time, was Charles-Édouard Jeanneret, known as Le Corbusier. This new city had been designed in 1952 on commission from the Indian Prime Minister Pandit Nehru. For Le Corbusier, reinforced concrete was rightly considered – together with his cousin Pierre Jeanneret, who spent the rest of his life in Chandigarh – as a liquid ready to be transformed into a solid as shiny and precious as raw silver, convincing both as stone and as a precious metal at the same time. But it had not always been like this during its lifetime. Everything had timidly started to become like this from the 1930s onwards, when the perfection of architectural forms and the prodigious vocabulary of the elements of composition that it had developed were about to transform into a universal plastic sculpture ready to be corrupted with the hidden strength and energies of the places where it was applied, now and then turning into translated memory and a new dream of these same places. Le Corbusier's early start with his famous five points of architecture – before this, there had been journeys and wonderful villas with hidden energies ready to explode like the contracted muscles of sprinters on the starting blocks – had never lost ground. It had only turned into another legacy after spreading its fame around the world and conditioning each architect who dealt with a project during the very long and implacable twentieth century. Now let us go back to Naples. Le Corbusier was tired and vexed; they were waiting for him in Paris where he had some important meetings in Rue de Sèvres for a very interesting venture to pursue with Heidi Weber in Zurich, but, as if by magic, some youthful memories surfaced and Naples seemed to be an opportunity to go back to his beginnings. He had been there in 1908, and he returned there on his way to Capri just once in the 1930s by invitation of Gio Ponti. He called the Consulate and had a room booked for him at the Hotel Parker, then decided to take a tour around the districts of Chiaia and Posillipo, on the southern slope of the Vomero, while also making some incursions into the old city centre. He found many traces of his early period translated into a strange popular language by architects who must have been very talented and he instantly decided to recompose his vocabulary by mixing it with the expressive outlines of his unknown pupils. In few days he moved around the city like a madman with a small notebook, rulers, set-squares and protractor. As if hypnotised by what he saw he did not use the fast sketching method which he had always favoured. He drew quick geometrical shapes, looked and photographed, corrected photos by trimming them and attaching them to his notebook and jumbled everything up into an original and very powerful mixture starting from a personal interpretation of what he saw. Three days later, now brown and tanned by the Naples summer sun, he went back to Paris, certain that he had put his Neapolitan notebook in his suitcase. When he arrived at Rue Molitor and unpacked, he could not find it. Perhaps he had left it in the hotel room when he took his last, absent-minded look at the Gulf of Naples before leaving. Then, right from his first meeting, daily life took hold completely and he forgot his small experiment and that fortuitous, unexpected stay in Naples. Some months ago, a sprightly 86-year-old gentleman knocked at my studio door and asked for me. In just a few seconds and without any formalities he said: "In 1962 I was the porter at the Hotel Parker, and in those far-off days in mid-July I found on a bedside table this notebook full of drawings and notes left by an architect: he had been staying briefly at the hotel and, before leaving, had forgotten to pick up this lovely object from the bedside table. I've kept it for many years without knowing what to do with it, even after I gave up work for reasons of age. A short time ago a grandson of mine, an architect who was one of your pupils, told me that you were born in Naples during that same time and I thought I would leave it to you as a gift. I'm too old now and I think you'll know how to make good use of it." He gently handed the notebook over to me and said goodbye with an ironic, complicit smile. I accompanied him to the door and saw him disappear into the lift. I didn't have time to ask him his name: the doors had already closed and the old man had disappeared. Here's a preview of the contents of the notebook. I don't know if all this is true. Perhaps it's just a verisimilar story".
In addition to the author, the following spoke and participated in the meeting: Ornella Zerlenga (Director of the Department of Architecture and Industrial Design), Efisio Pitzalis (President of the Single-Cycle Master of Architecture Degree Program) and architects Corrado Di Domenico, Maria Gelvi, Concetta Tavoletta, Francesco Costanzo, Gianluca Cioffi, Fabrizia Ippolito, Raffaele Marone and Marco Russo.