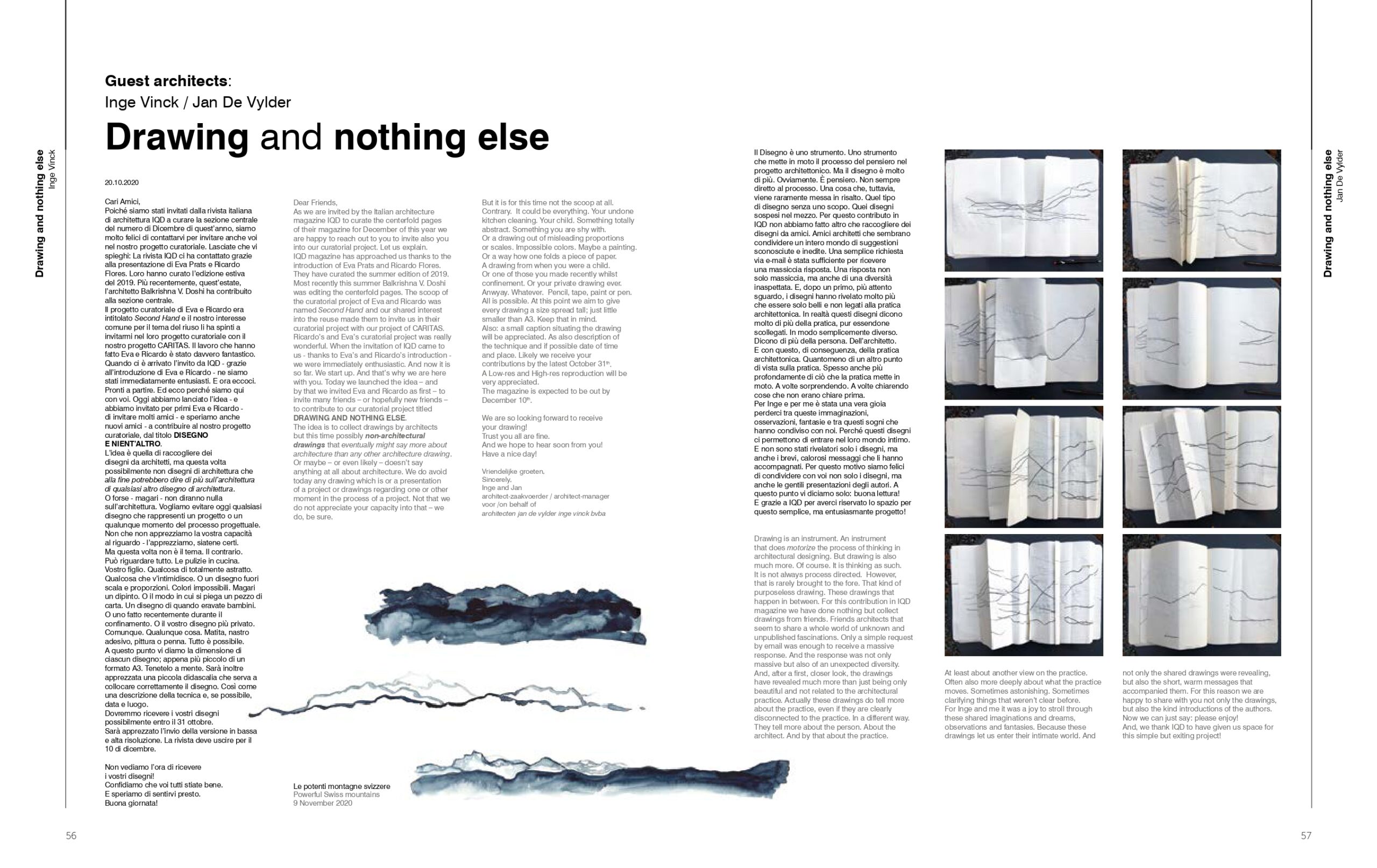 Draw Your Cover
Sometimes it takes very little, a pen and a sheet of paper, and our hand is guided by the subconscious to take out the palette of our experiences to create drawings, images that speak of us.
Freehand drawing, which arises when we work with the right hemisphere of the brain – the one specialized in the perception of images, allowing us to access our creativity and inventive faculties – reveals interesting information about the personality of its author. Starting from this statement, the Belgian architects Jan de Vylder and Inge Vinck, Guest Editors of IQD 61, have chosen the theme of free drawing to talk about architecture without architectural images.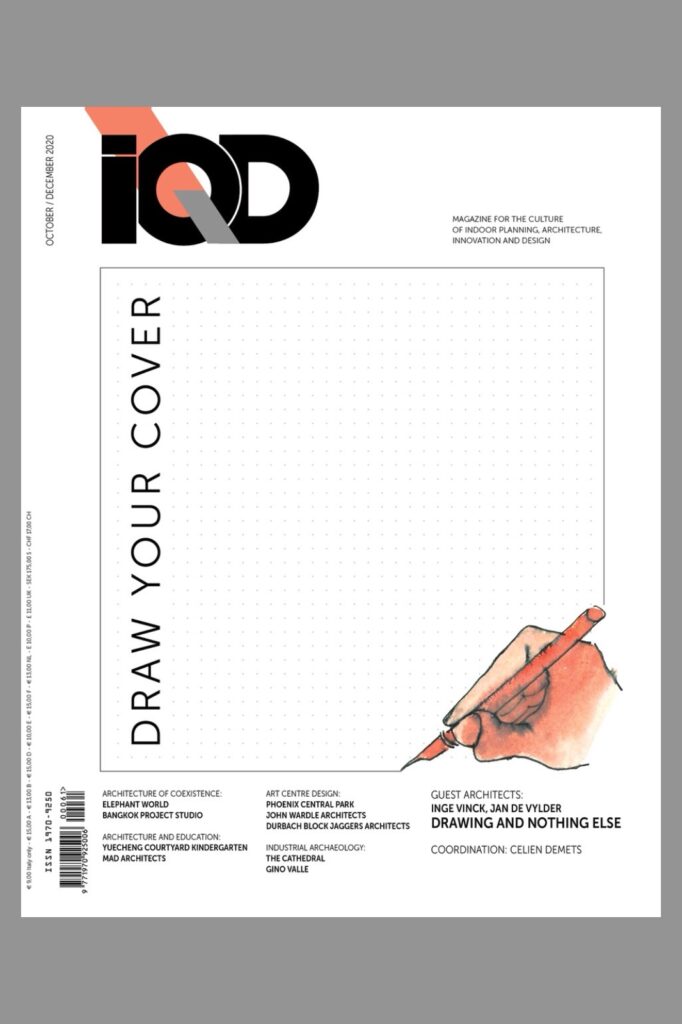 They invited architects from different countries to send their drawings, free from any rules and possibly not related to their design works, and the response was not long in coming: in a few weeks they received 44 drawings, some made ad-hoc for the occasion, others referring to moments that have marked their lives, such as the forced quarantine of the last months.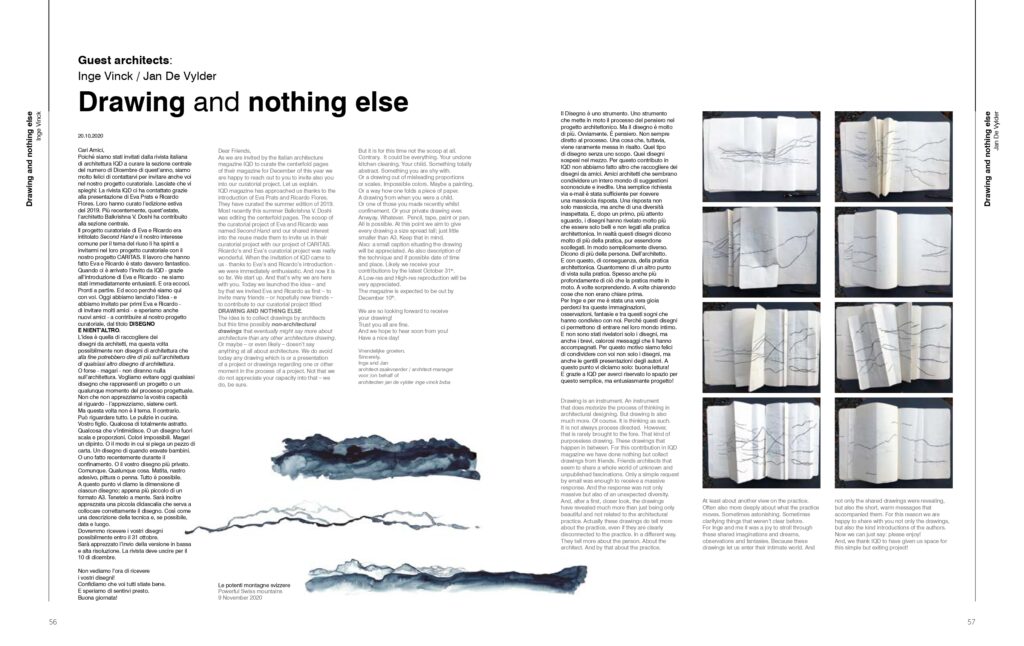 Created in the most diverse ways, in the most varied places and with the most disparate techniques and supports, the drawings of this collection, as free as revealing, or rather, revealing just because they are free, represent, in the experiment conceived by the curators, an attempt to reading into modern architecture through the personality of its creators. Each drawing bears a vision, a statement, sometimes even a message that represents a whole community.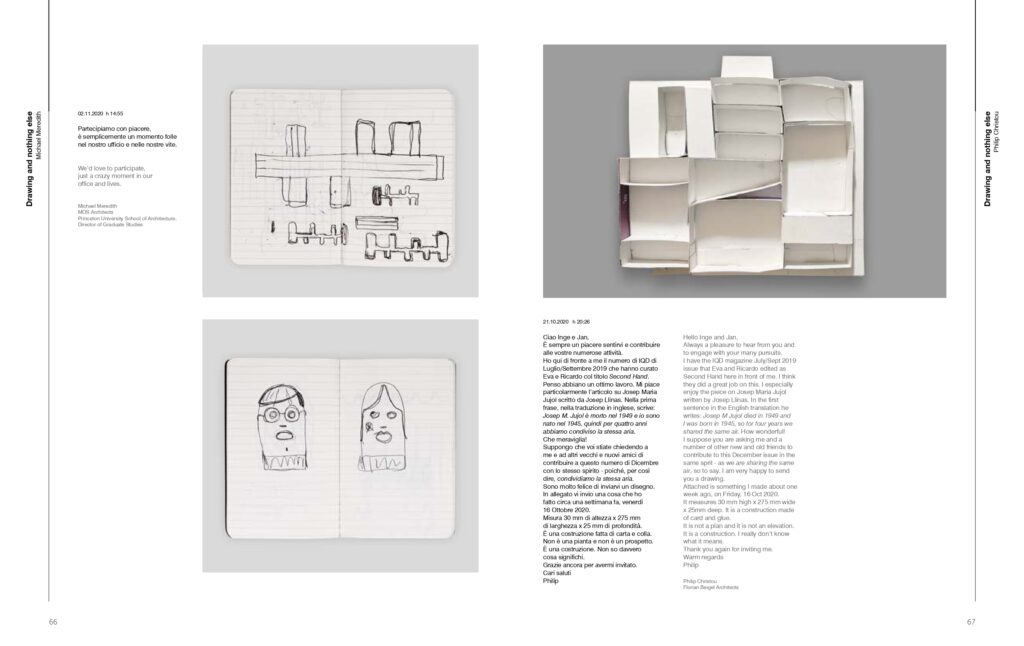 From this perspective, envisaging the building of a picture of modern architecture starting from an analysis not only of the drawings, but also of the spaces left empty by the authors, we thought that a little more than forty representatives of the design world could not be enough for a satisfactory picture and we decided to extend the invitation to our readers, leaving them the opportunity to design their COVER.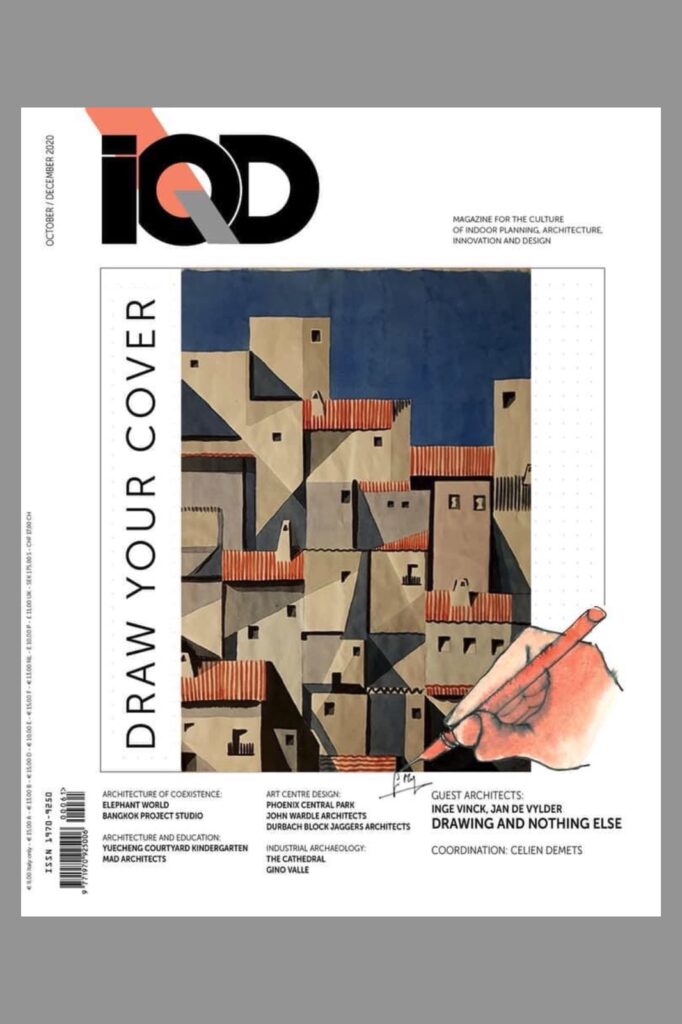 Thus was start the unique challenge of building together, in an open dialogue, a panorama of modern-day architecture from a different point of view: through the interpretation of the drawing, seen as an unconscious and therefore authentic expression of the perceptions and methods of its protagonists. The evolving album of snapshots that we have compose, of which we show you only some of the covers we have collected and that will be exhibited in the coming months during an exhibition, could tomorrow offer interesting points of view and interpretations of the surrounding architecture.