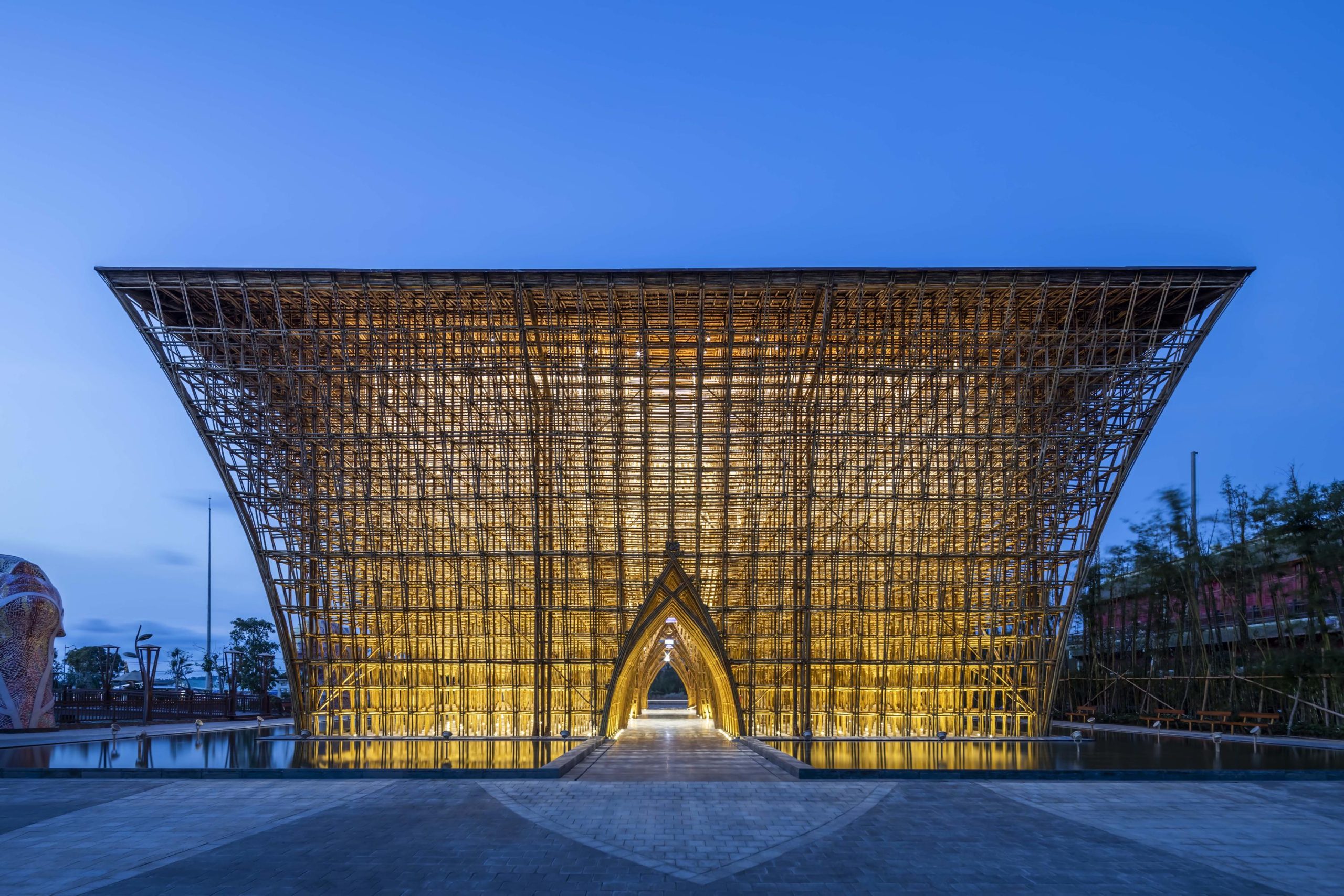 VINPEARL Grand World Phu Quoc Welcome Center / Vo Trong Nghia Architects
Architect:
Vo Trong Nghia Architects
Place:
Phu Quoc Island, Vietnam
Photographer:
Hiroyuki Oki
The Vinpearl project, designed by Vo Trong Nghia Architects and completed in 2021, is the new welcome center of the massive Grand World shopping and entertainment complex on Phu Quoc, Vietnam largest island, in the Gulf of Thailand.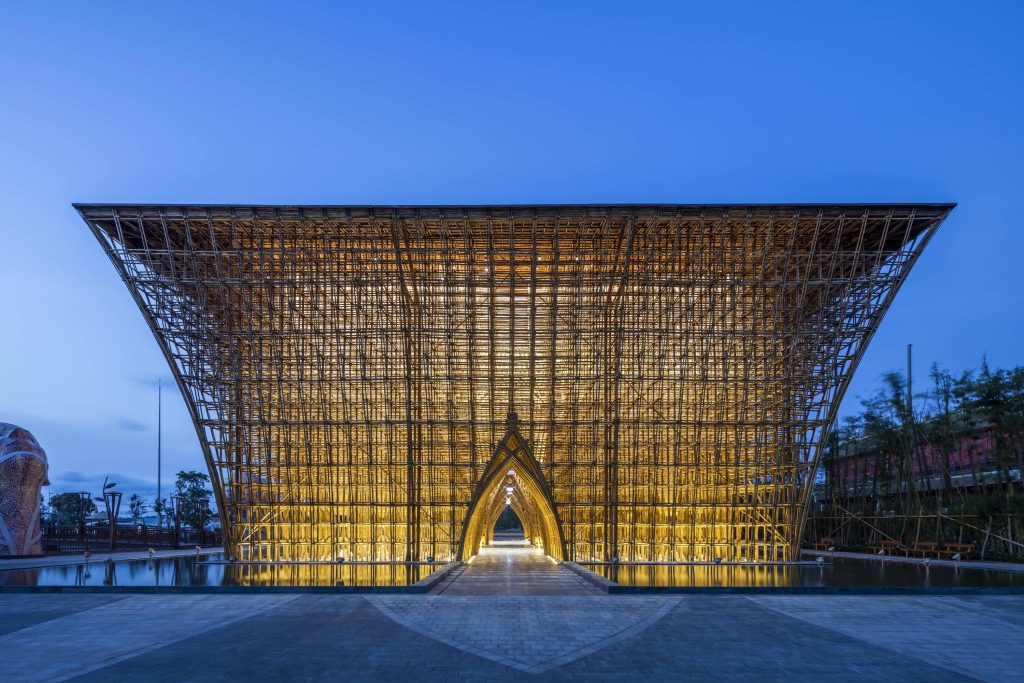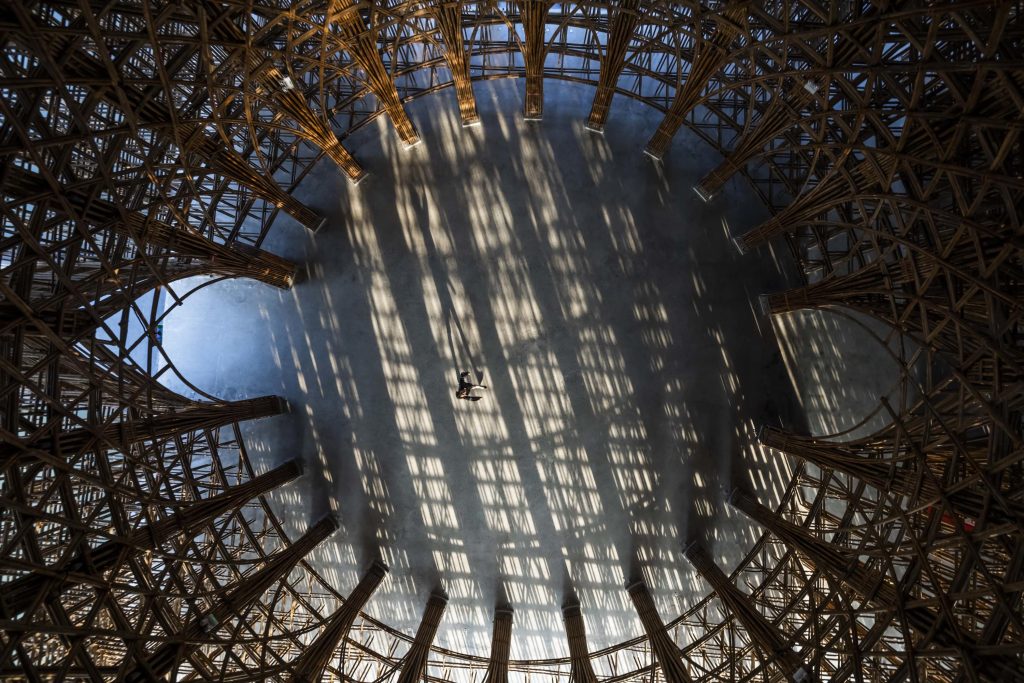 With the aim of satisfying the client's requests for an entrance structure that would become a symbol of the complex and at the same time embody the values of Vietnamese culture, the project, with a 1,460 sqm building area, was entirely built in bamboo and sculpts the silhouettes of a lotus and a drum, two traditional Vietnamese symbols, inside its intricate weaving of 42,000 bamboo culms that form a precise grid of arches and domes.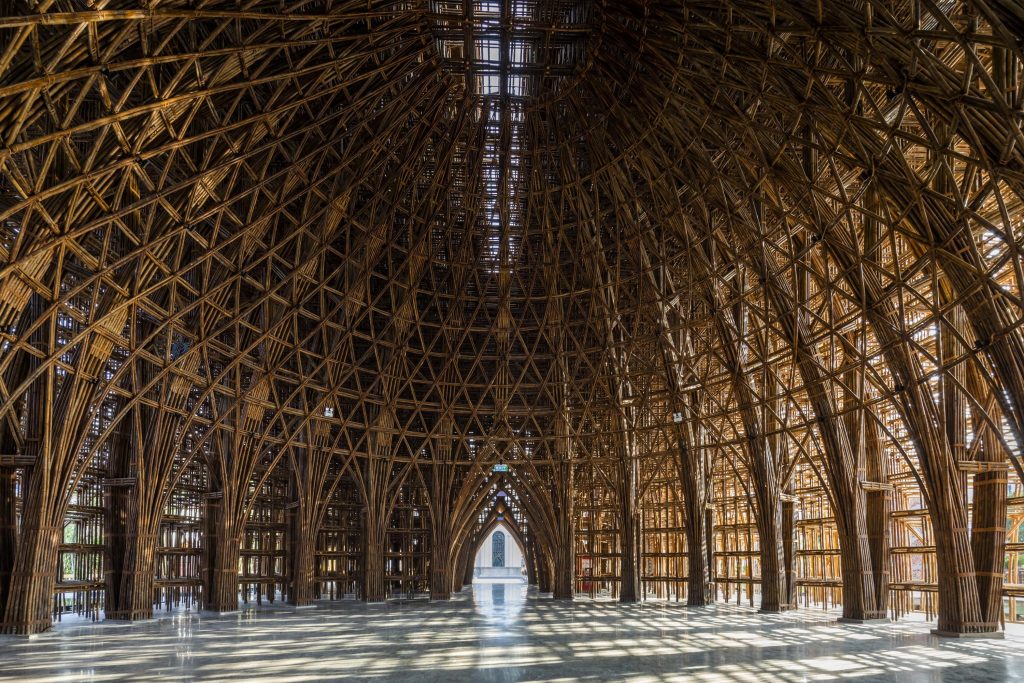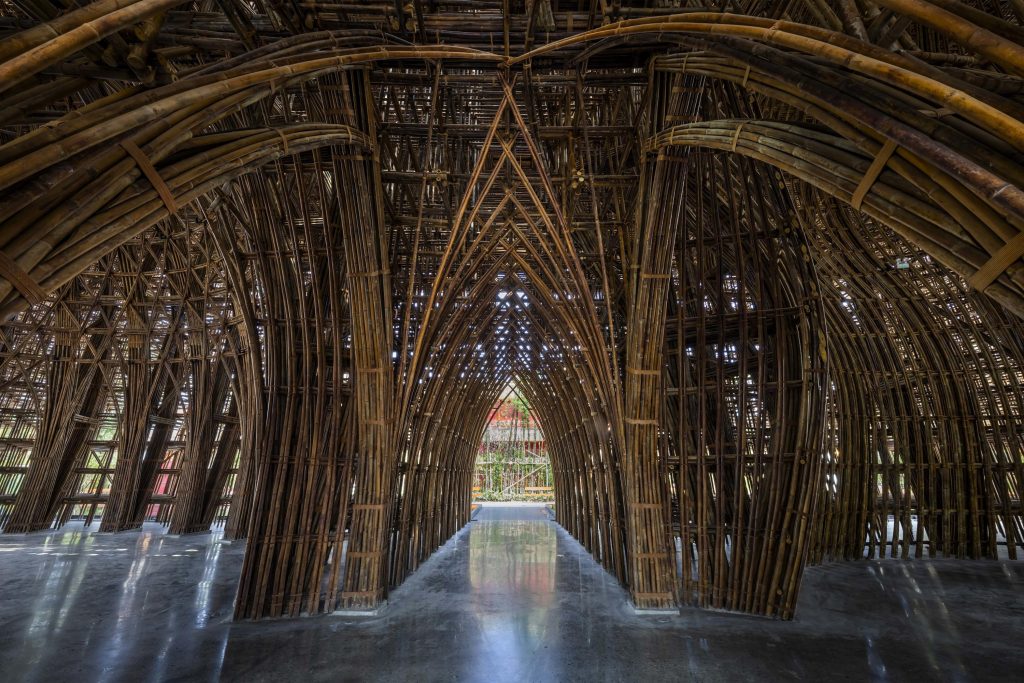 The project is sustainable and energy efficient: only natural and low-cost materials were used both in design and construction, even in the connections of the culms, made only with ropes and bamboo pins.
The hybrid structural system, which combines arches, domes and grid systems together, determines the extraordinary aesthetic and spatial qualities of the project. Despite the extreme structural complexity, the space remains open and light- and air-permeable. Nevertheless, the natural light entering from the side and through the opening on the roof creates a warm and intimate atmosphere when it meets the natural color of bamboo.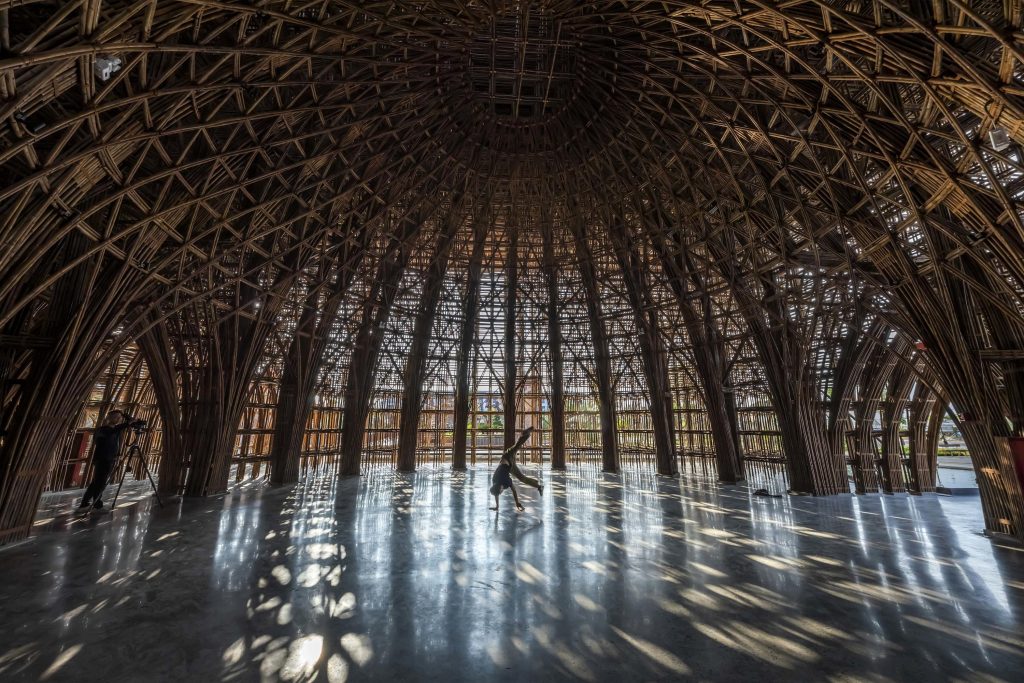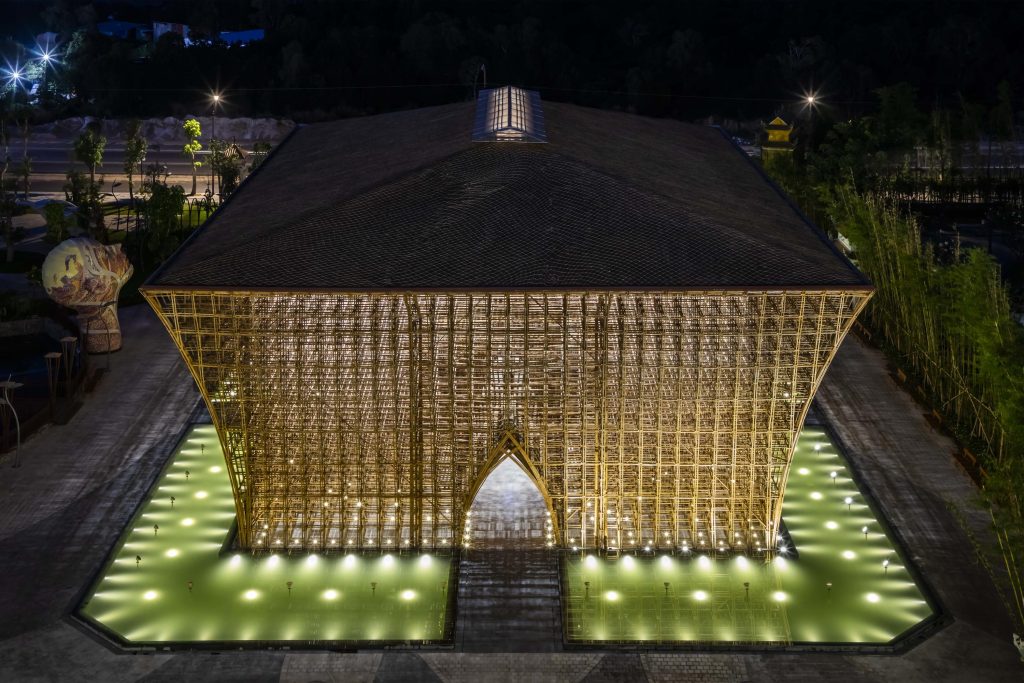 ---
Program: Welcome Center
Location: Phu Quoc Island, Vietnam
GFA: 1,460m2
Principal Architect: Vo Trong Nghia, Nguyen Tat Dat
Design team: Nguyen Van An, Tu Minh Dong, Bui Quang Huy, Manh Trong Danh, Thai Khac Phuc
Bamboo contractor: VTN Architects (Vo Trong Nghia Architects)
Client: VinGroup
Photographers: Hiroyuki Oki