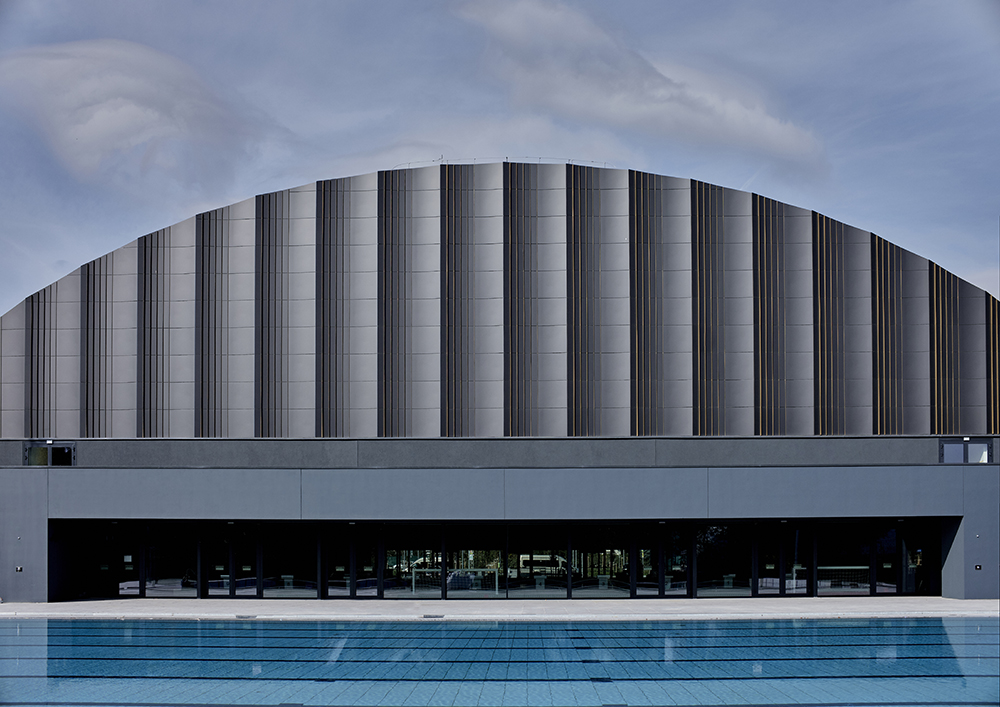 Máriaremetei Public Pool / PLANT – Atelier Peter Kis Kft.; TECTON Építészmérnöki és Tanácsadó Kft.
Architect:
PLANT - Atelier Peter Kis Kft.; TECTON Építészmérnöki és Tanácsadó Kft.
Photographer:
Zsolt Batár
Located in the suburban green areas of Buda, the oldest part of present-day Budapest of which it constitutes about a third of the territory, along Máriaremetei Street, the new public facility of multiple pools hosts different audiences and several activities from swimming lessons of neighbouring schools through water polo trainings to international swimming competitions.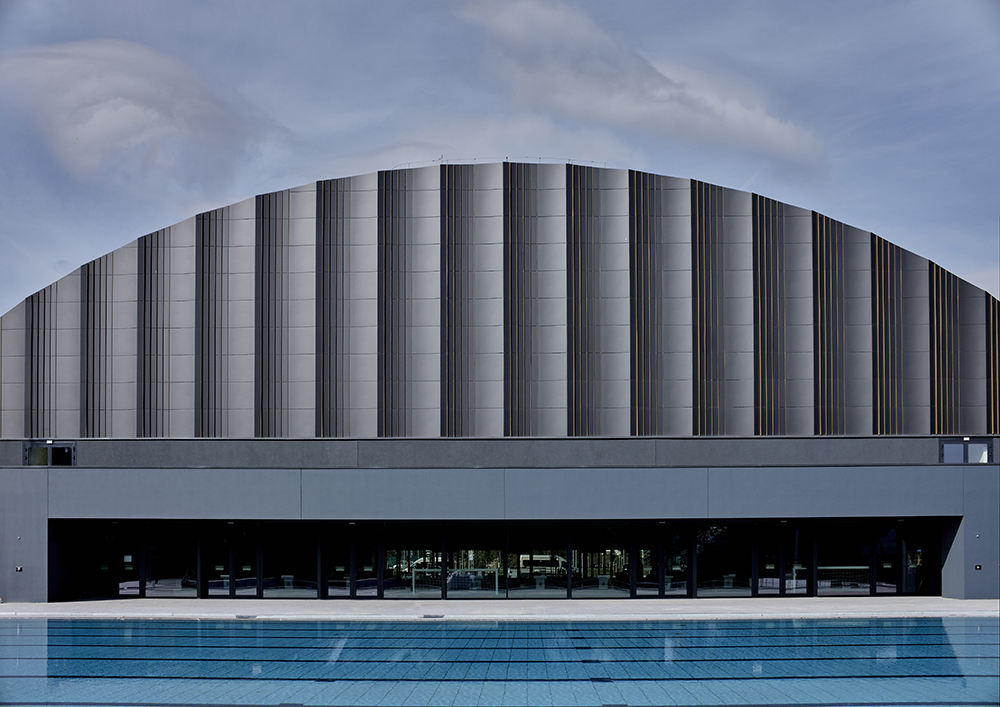 The covered, 50×25 meters long course pool, with grandstands on both sides can be divided in two, simultaneously providing space for visitors and professional trainings. Further on an outdoor pool on the South side of the facility is conceived, also proportioned for water polo competitions. Another 20×10 meters educational pool serves the need of schools of the area. Fitness facilities and a wellness bar complete the visitor experience.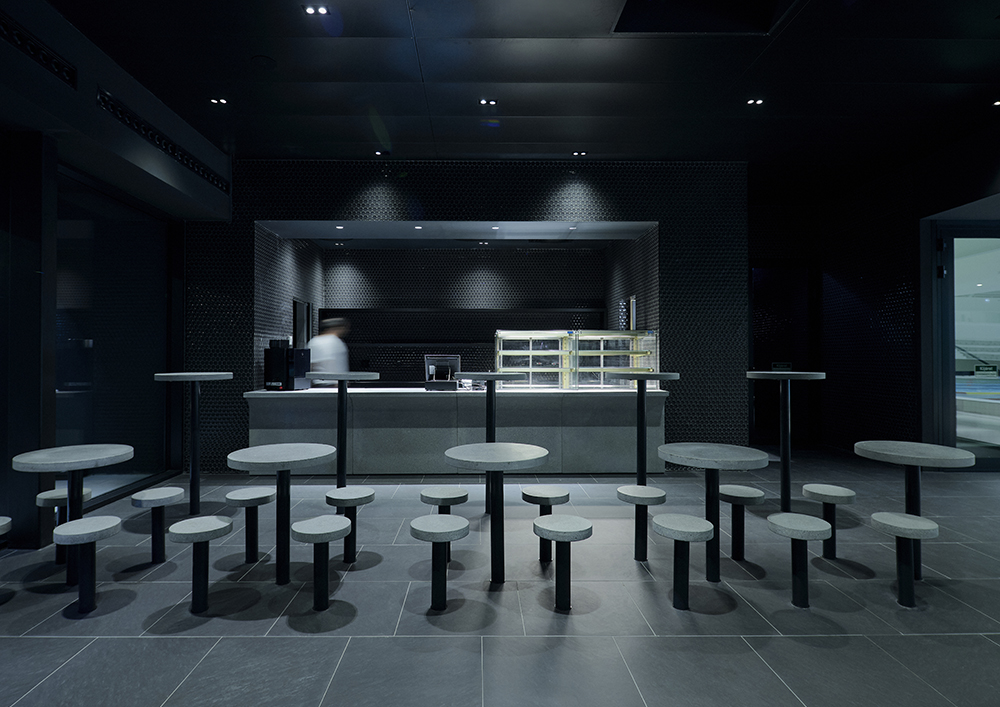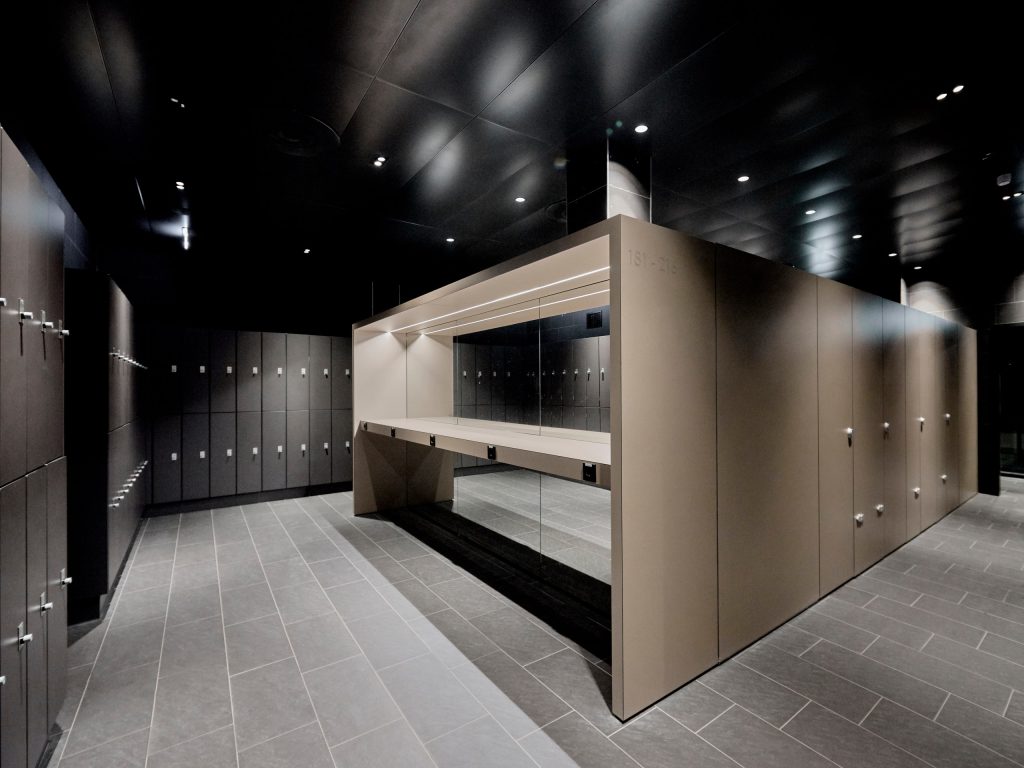 Two geometric units articulate the main volume, one of them is the barrel vaulted space of the competition pool and the L-shaped form of service areas. Glass and fluted surfaces soften the monolith volumes.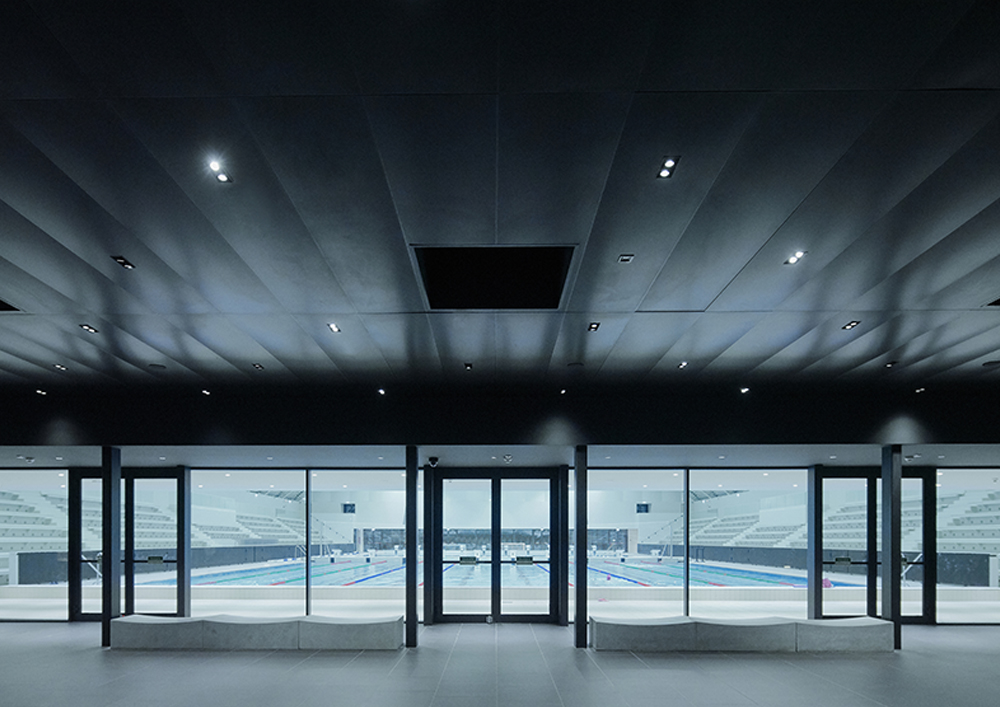 The spatial arrangement is developed along a central visual axis, providing a vista throughout the whole building. In the foyer the view of the competition pool already appears with the outside pool in the far background. Sport experience is this way continuously present in the most important visitor areas. All mechanical engineering is integrated in the double gable walls and in the crown of the barrel vaulted space, in order to keep the interior clean and transparent.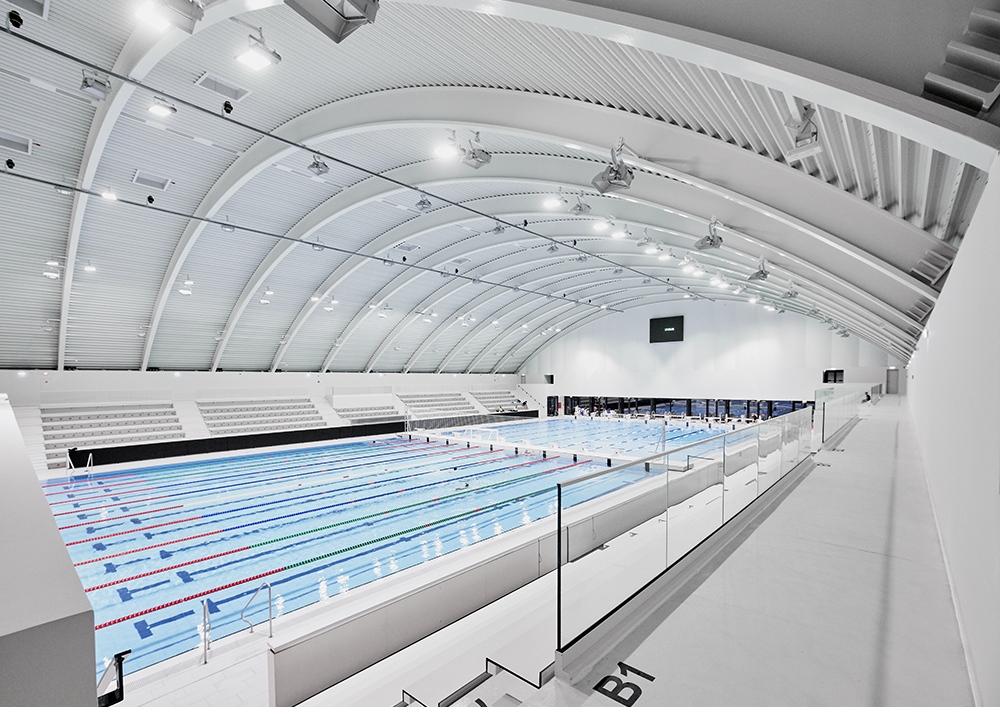 The main structure of the building is made of reinforced concrete. The barrel vaulted swimming pool arena is covered with steel beams and roof. The two frontal facade walls are fluted steel structures on the inside and outside as well. The outside crown is emphasised with a brass colour striped lighting. The rest of the facade surfaces are antracithe plaster. There is a solar energy supply system on the flat roof of the swimming pools building, in order to reduce the electrical consumption of the building and to use green energy.
The concept of the interior design is based on the distinction between dirty and clean. The dark grey colours of the façade continues in the interior from the entrance to the changing rooms, while the spaces of the pools are sleek, white and glow in contrast with the azure of the water. The elegance of the dark interiors is even strengthened by the brass accessories and graphic signage.