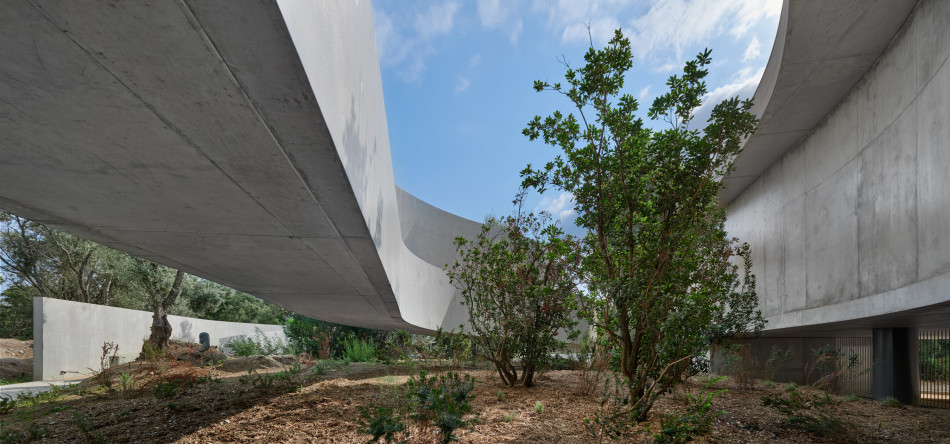 Mediateca Animu / Dominique Coulon associés in collaborazione con Amelia Tavella Architectes
Architetto:
Dominique Coulon associés in collaborazione con Amelia Tavella Architectes
Luogo:
Porto Vecchio, Corsica
Il sito scelto era occupato da splendidi lecci e ulivi e da magnifiche rocce. Un luogo molto suggestivo e da preservare che attribuiva agli architetti dello studio Dominique Coulon associés in collaborazione con Amelia Tavella una grande responsabilità.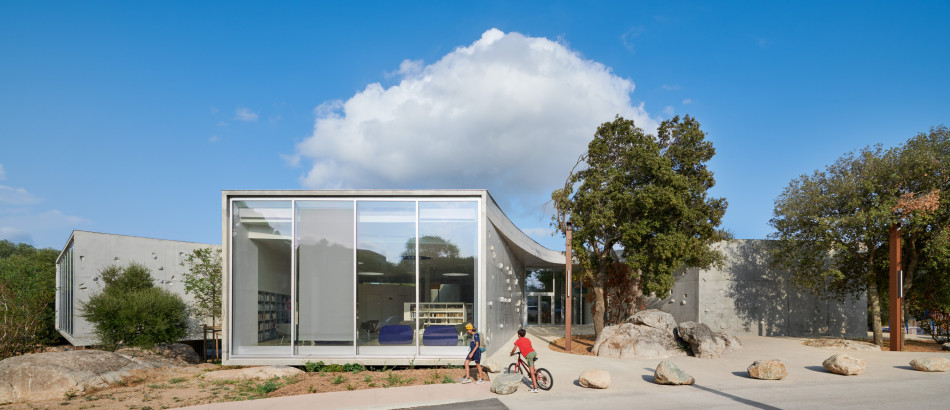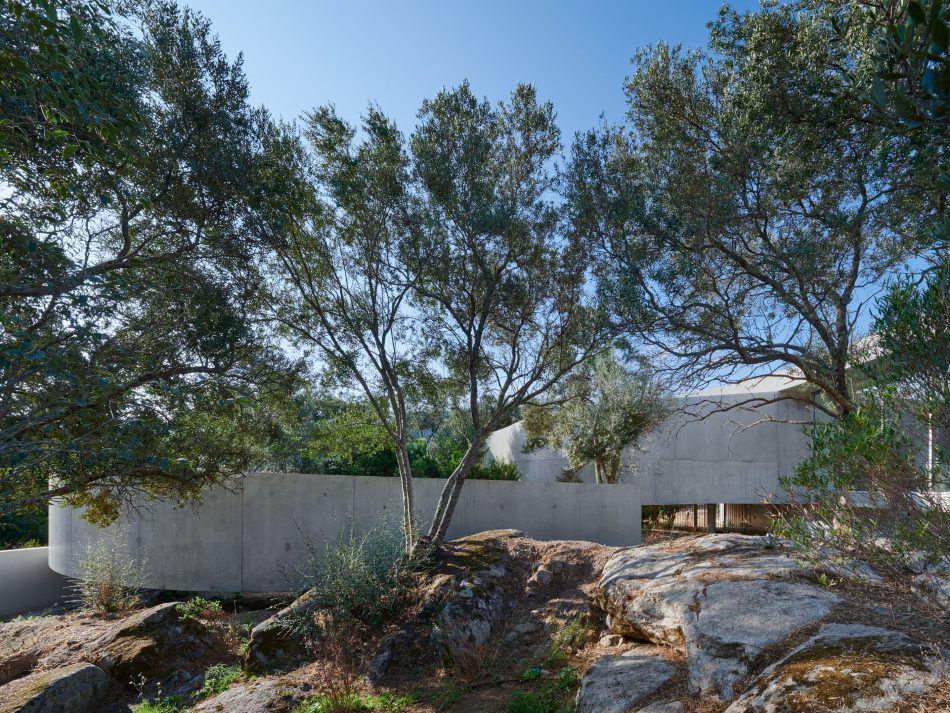 Lo scopo progettuale era quello di preservare il paesaggio. È stata effettuata una rilevazione accurata di ogni albero e roccia presente sul sito. La forma dell'edificio è la diretta conseguenza di questi elementi caratteristici che i progettisti hanno voluto preservare. La nuova Mediateca Animu sembra fluttuare al di sopra del paesaggio, alterandolo il meno possibile. In questa logica di evitamento, le sue curve sono progettate per aggirare gli alberi e le rocce. L'edificio non si impone sulla natura ma ma prende la forma degli spazi residuali lasciati dalla vegetazione.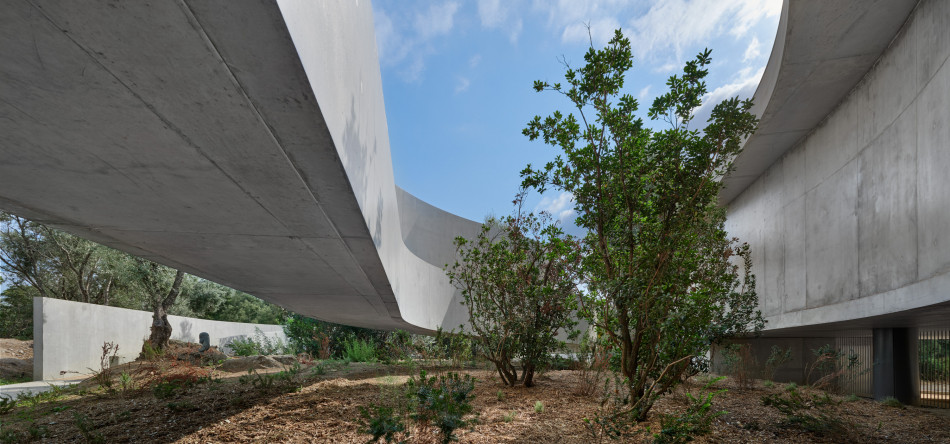 Una rampa conduce gli utenti verso il loro giardino privato, un luogo di lettura all'aria aperta dotato di un bar aperto nella stagione estiva che si inserisce nello spazio sottostante l'edificio per offrire una terrazza ombreggiata. La parte inferiore dell'edificio è concepita come un'area a sé stante, uno spazio che si affaccia sul giardino.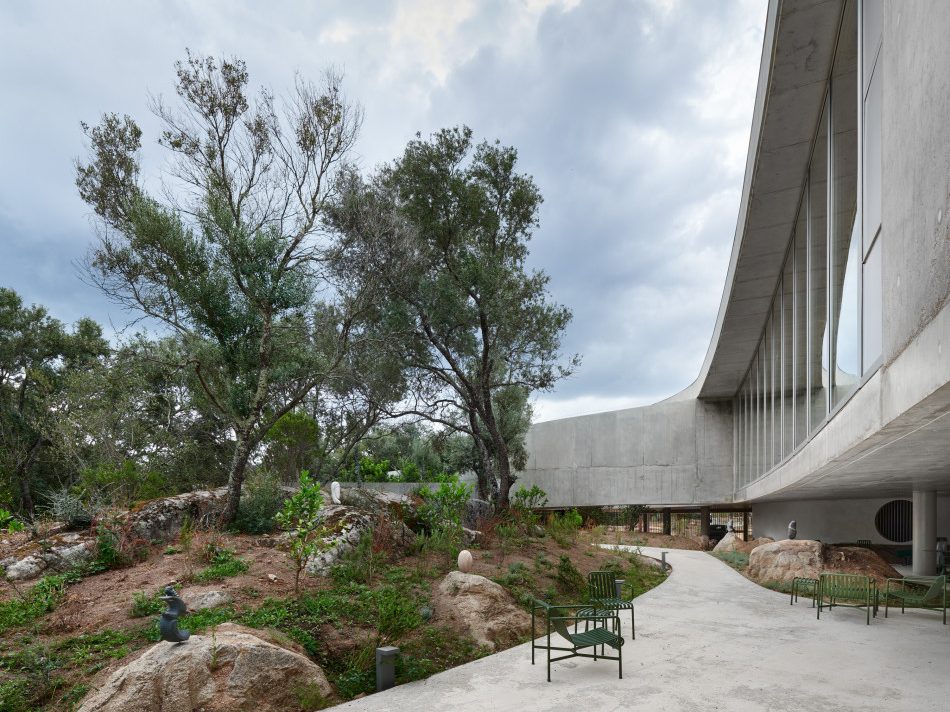 All'interno, la caratteristica principale è la fluidità spaziale. La luce naturale entra in abbondanza dalle finestre che offrono viste panoramiche suggestive. Sono gli elementi del sito a generare la plasticità di questo progetto che fa eco al paesaggio rivelandone la sua bellezza.

Authorised representative: Dominique Coulon & associés
Associate architect: Amelia Tavella Architectes
Design: Dominique Coulon, Ali Ozku
Preliminary design work: Ali Ozku, Hannes Libis, Hugo Maurice
Site supervision: for Amelia Tavella Architectes: Anaïs Natali, Margot Van Gaver for Dominique Coulon & associés: Ali Ozku, Hannes Libis
Technical design – Structure: SB Ingénierie
Structural consultant: Batiserf Ingénierie
Technical design – Electricity: BET G. Jost
Technical design – Fluids: G2i
Economist: Beaumeco
Acoustical engineer: Ingemansson France
Roads and services: Lollier ingénierie
Landscape designer: Bruno Kubler
Contractors: Excavation/roads and services (Petroni), carcass/screed/external stone facing (Perez), sealing (Isola 2A), exterior joinery (ATS), interior joinery/furnishings (Menetrey), floor covering/faience (Santunione), high-/low-voltage electricity (Santini), heating/cooling/ventilation/plumbing/sanitary facilities (Climatec), landscaping (Corse Paysage), metalwork (Metalco).