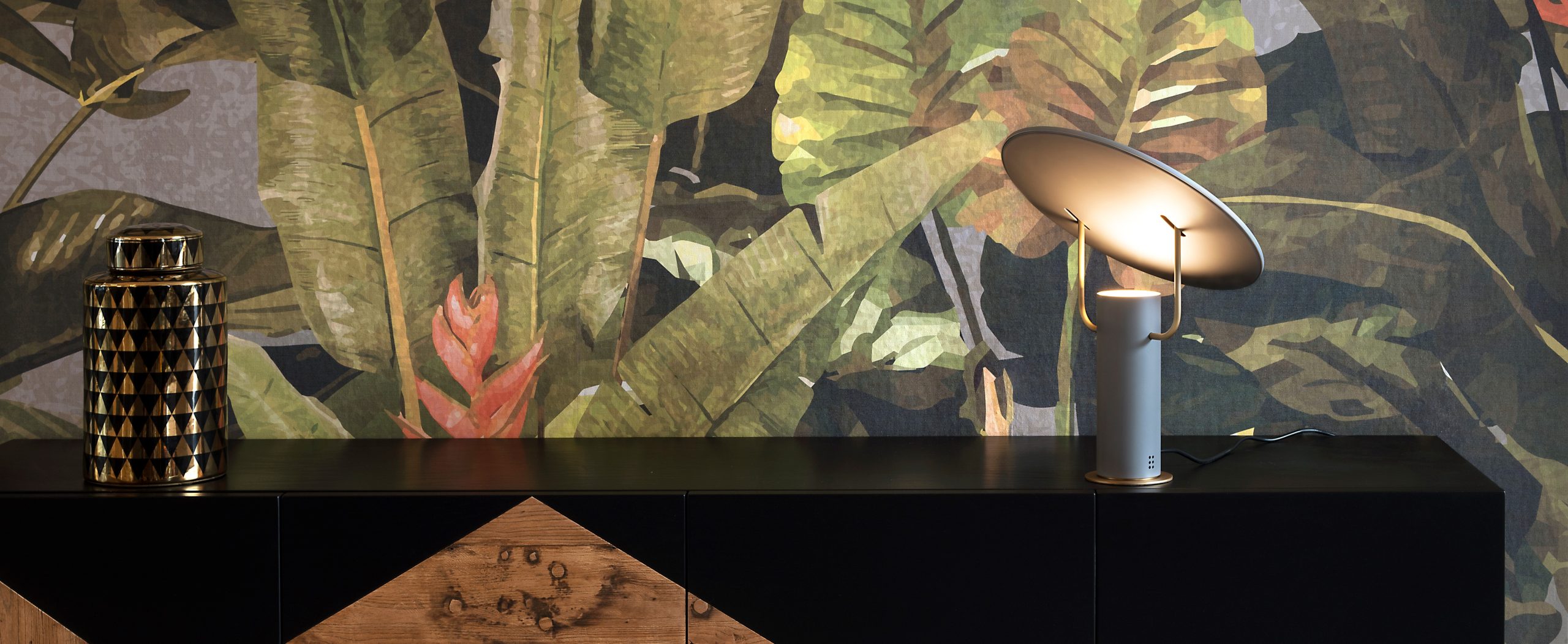 TX1 / Martinelli Luce
Designed by Marco Ghilarducci, TX1 was conceived from the allure of the infinite dimension of space and its lack of barriers, generating a sense of boundless freedom.
Looking at the lamp with the reflector facing upwards, slightly inclined, is like imagining the connection and exchange of data between radar and the incredibly shiny satellites surrounded by the universe. A cylinder and a disc: two forms so distinct and so distant, independent and yet connected by two thin arms. The result is both light but lasting bond, suspended and rooted at the same time. The reflector, a convex disc of painted aluminium, almost seems to soar into the air, directing freely the light produced by the cylindrical base. All this produces a balanced presence, a light that is never dazzling or banal but is iconic instead.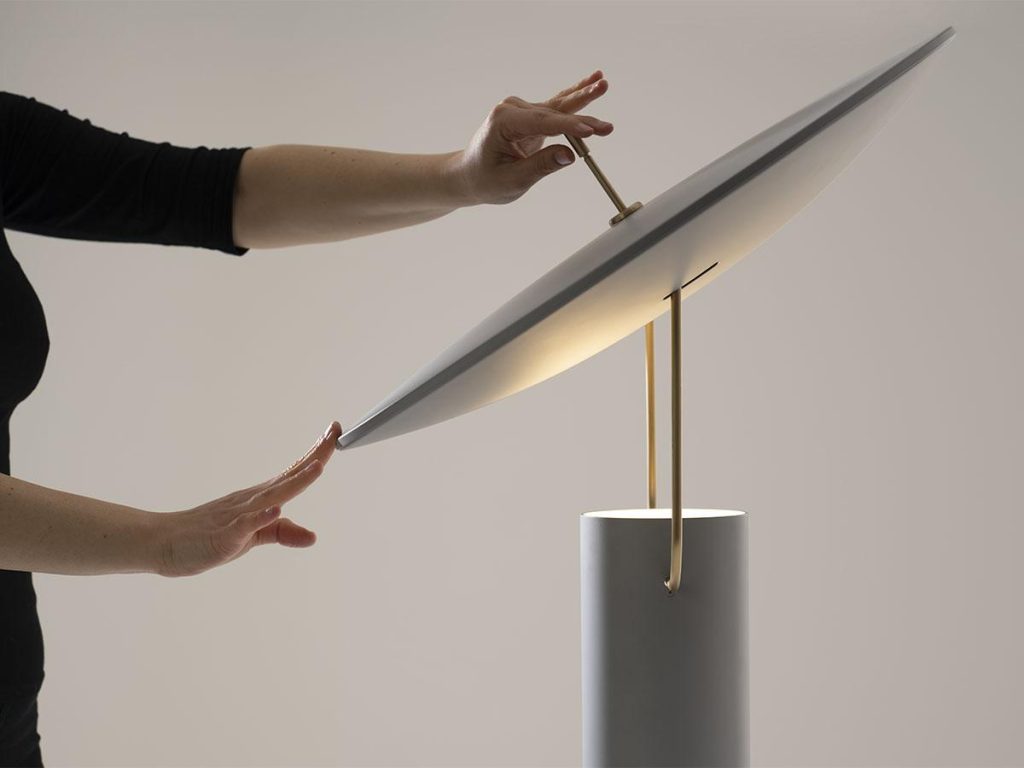 TX1 is a multi-purpose lamp, designed to diffuse light indirectly. The light beam ends up on the reflector, which can be adjusted by 45° in one direction and the other, so as to direct a pleasant soft light where you prefer.
TX1 is available in two sizes, making it suitable for different rooms in the home. The large version can be used either as a floor or stand lamp, placed on a low table, or directly on the floor. The small version is designed to be used as a table lamp, the dimensions are smaller but the character is equally strong.