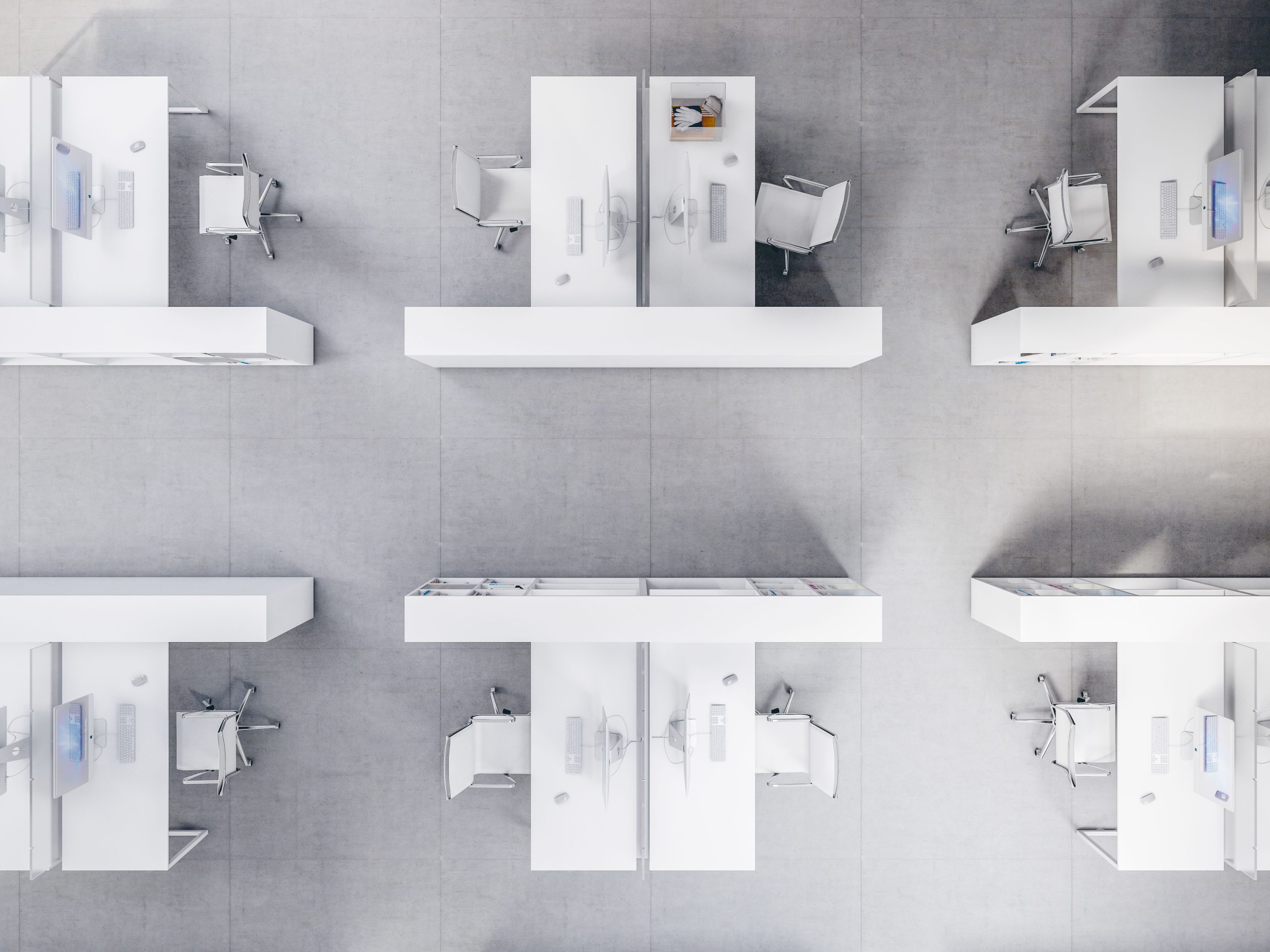 Towards a new normality / Fantoni
The uncertainty of the current health crisis forces us to think about future scenarios for working environments. The enquiries carried out in these past months nonetheless confirm the desire to return to the workplace, albeit with a different approach, seeking out the social dimension that we have so greatly missed during lockdown. This article presents a selection of the Fantoni – leading manufacturer of office furniture, partition and storage wall systems, sound-absorbing systems and MDF and chipboard panels – collections best suited to new workplace design requirements, respecting distancing and privacy, while still open to sharing. The choice of materials that are both antibacterial and easily sanitized, together with a number of accessories such as the air sanitizer, contribute to the responsible design of workplaces.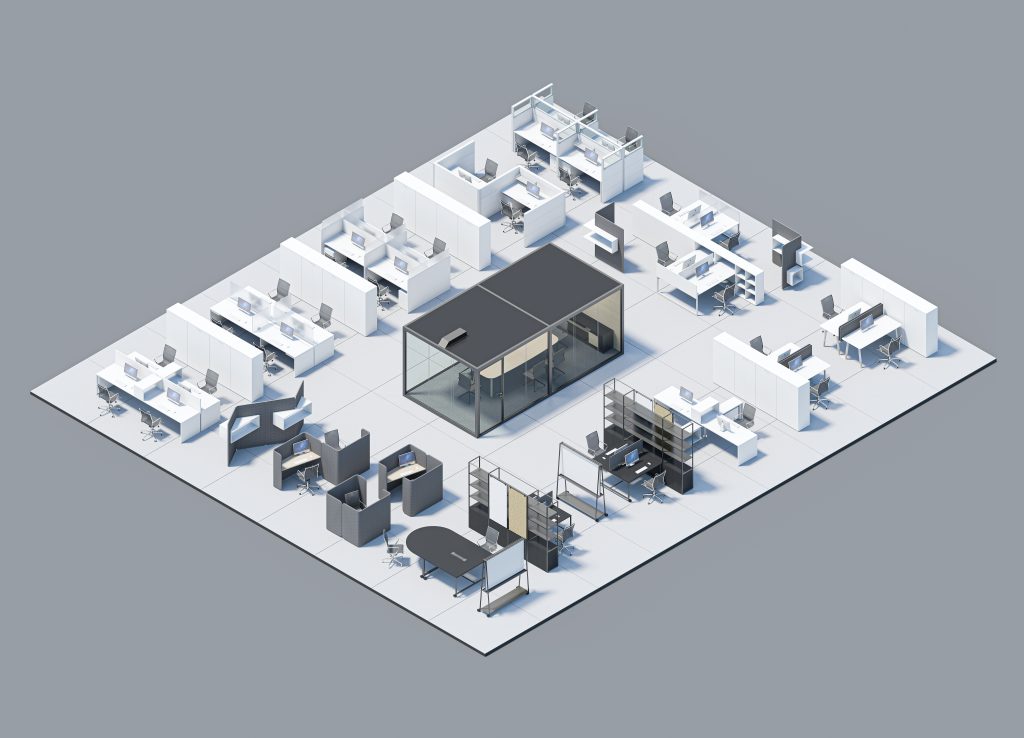 ATELIER
Highly flexible modular furnishing solution on casters, combining numerous space-efficient functions, and offering functional durability and economical efficiency. A backbone and a series of dynamic branches: the bookcase is the axis along which tables, cabinets, mobile pinboards – all on casters – are freely positioned, delineating spaces suitable for concentration or informal meetings.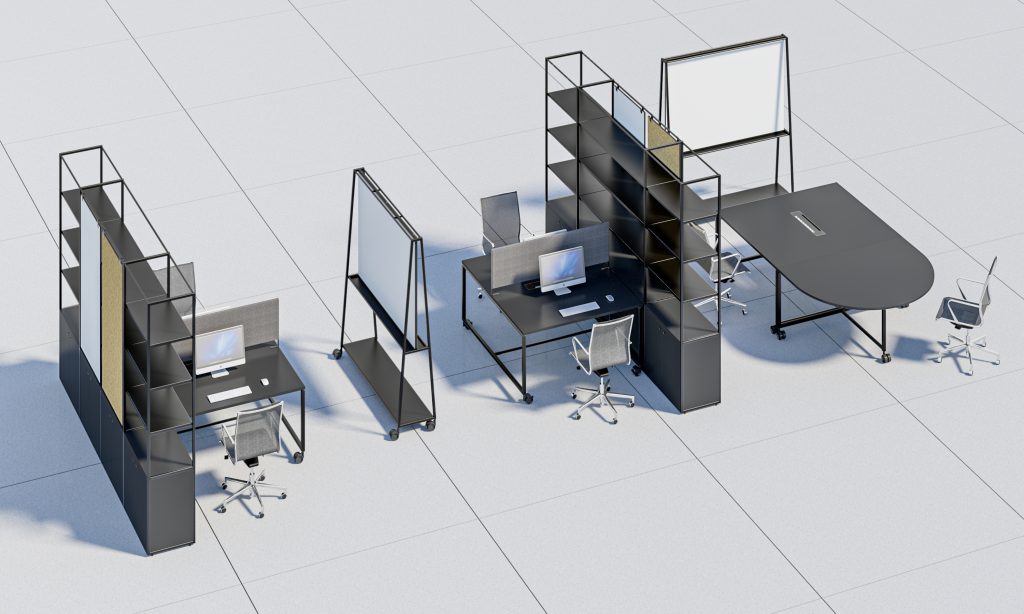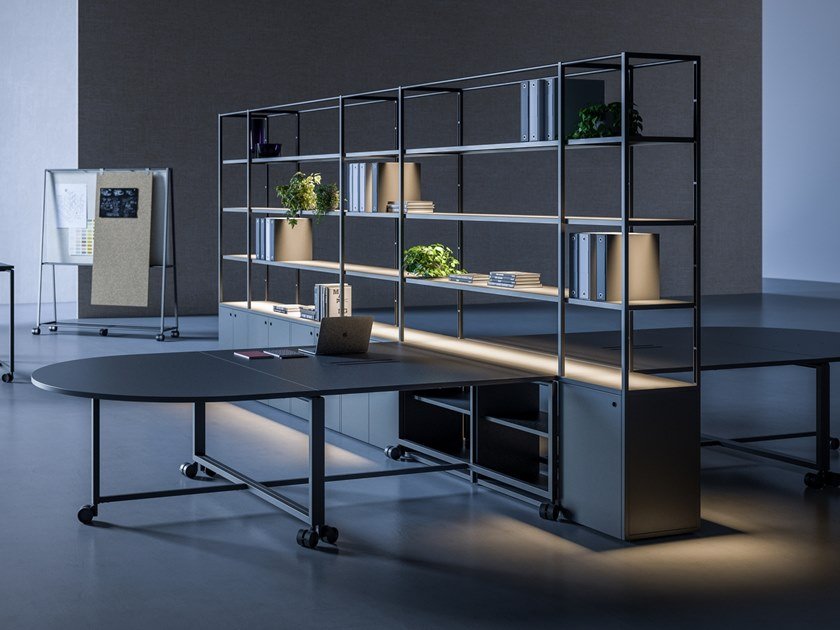 HUG POD
Pods are an innovative type of furniture, enclosing havens of privacy, with different dimensions and extremely high levels of comfort. No more mobile walls and partitions, but a cocooning environment, a personal bubble for moments of concentration or brief meetings. With their versatile use and customisable finishes, they define architectural landscapes that adapt to the shifting form of spaces.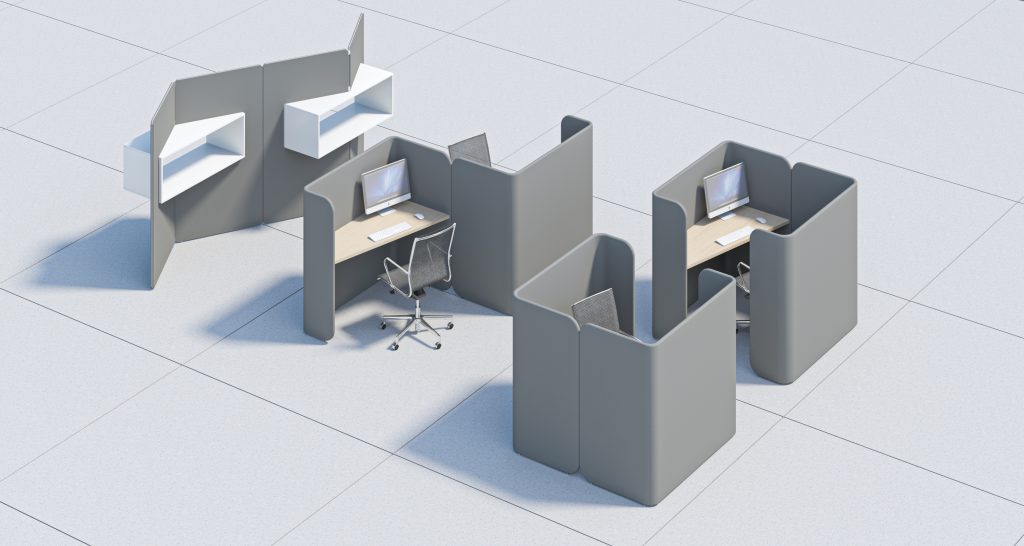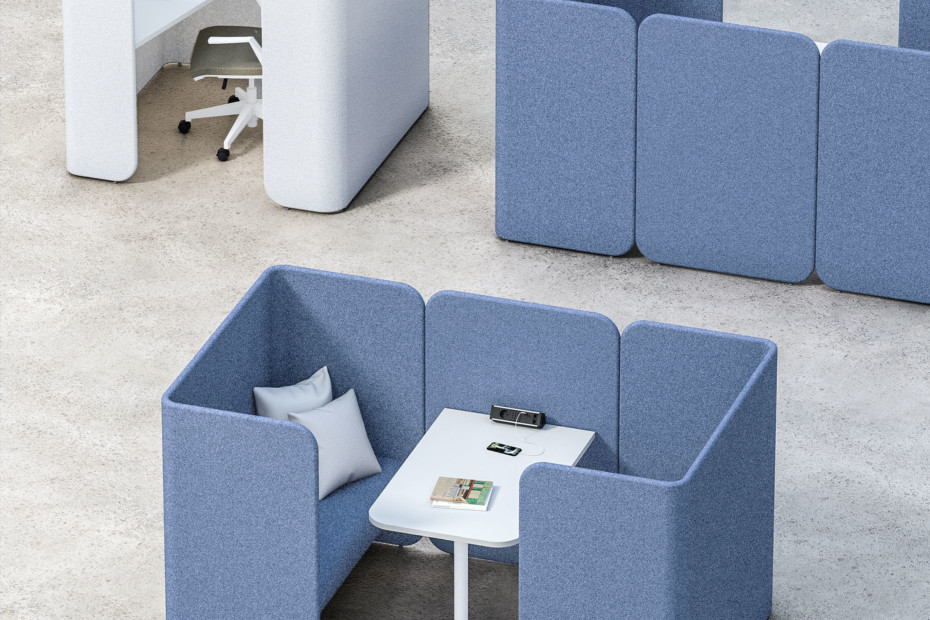 SISTEMA 28
The extra-long desks enhance freedom of composition thanks to the monotracks running along the underside of the top, to which both load-bearing and suspended storage units can be attached. The top can be fitted with screens made of faced panel, Nanofor or Plexiglas. Informal layouts can be created for breakout areas by combining them with side tables. This system organizes large working spaces into layouts that facilitate social distancing while still allowing for personal interaction.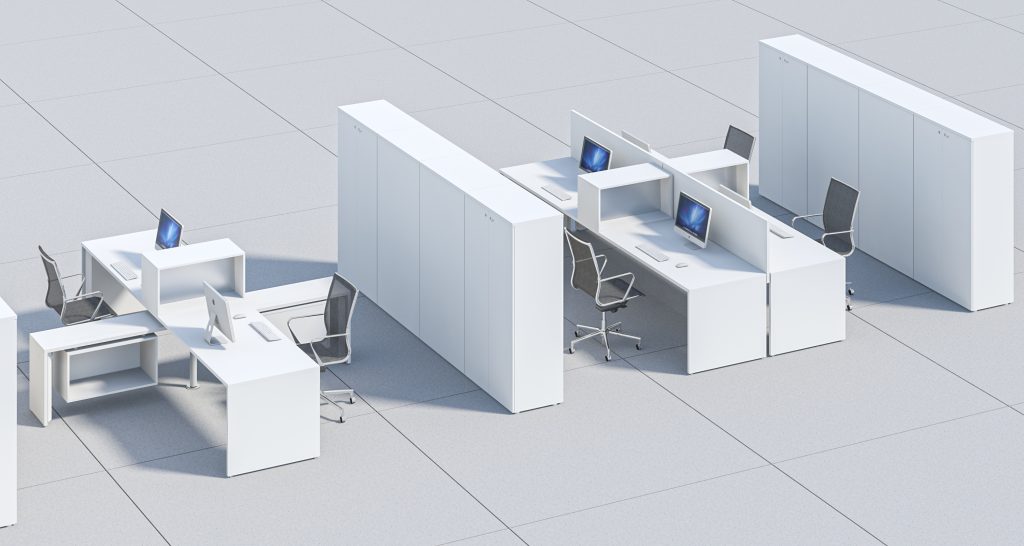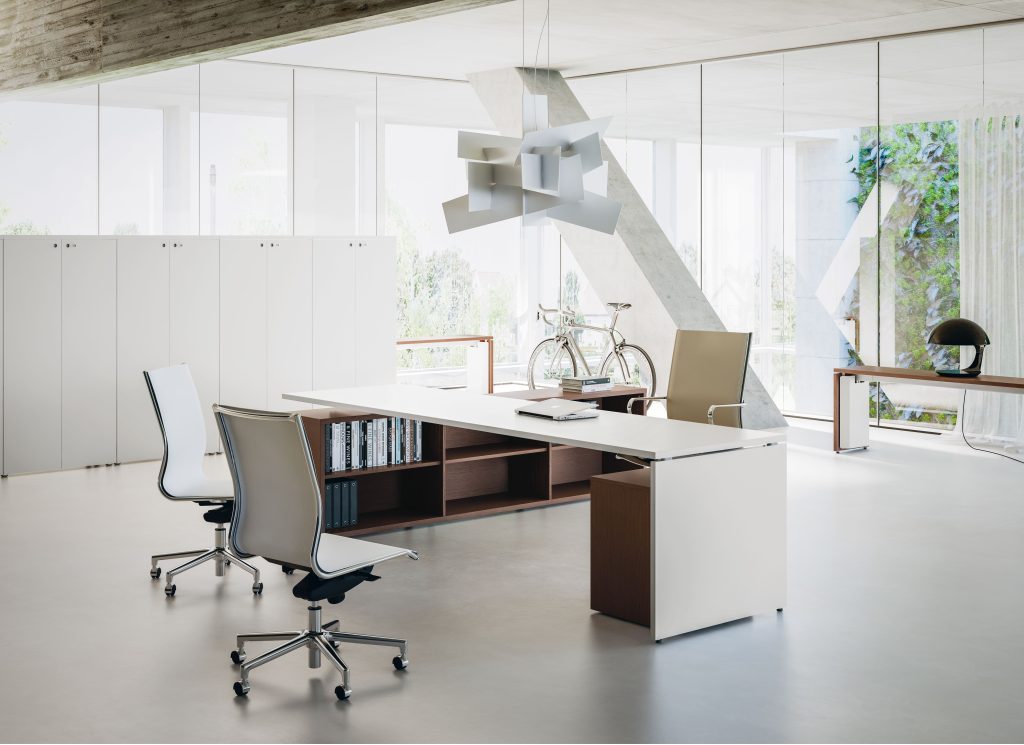 XL WALL SYSTEM
This system is designed to offer maximum modular flexibility, enhancing work station with smart functions thanks to its easy-to-accessorise panels. The work stations provide absolute security and privacy.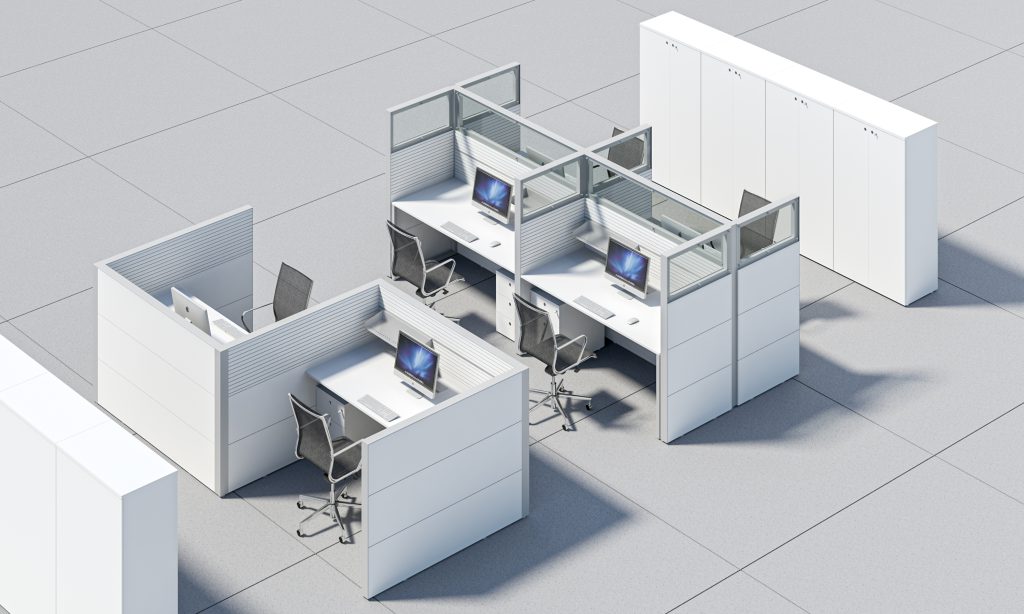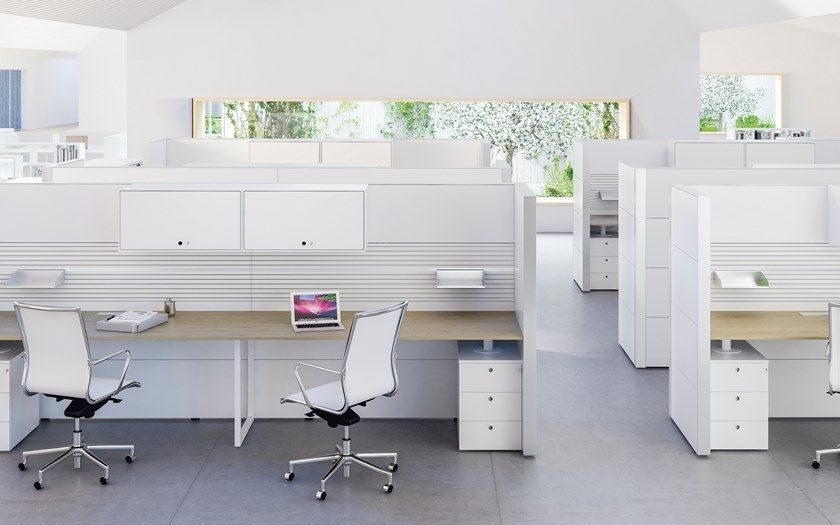 FRAMEWORK 2.0
The composition of these base elements transforms work flows into simple, functional, modular layouts, to respond to every need, from individual workstations to meeting areas. With various options for the desks, and numerous accessories and finishes, you can create single and double operative and executive workstations and meeting spaces, while ensuring aesthetic continuity and comfort in any setting.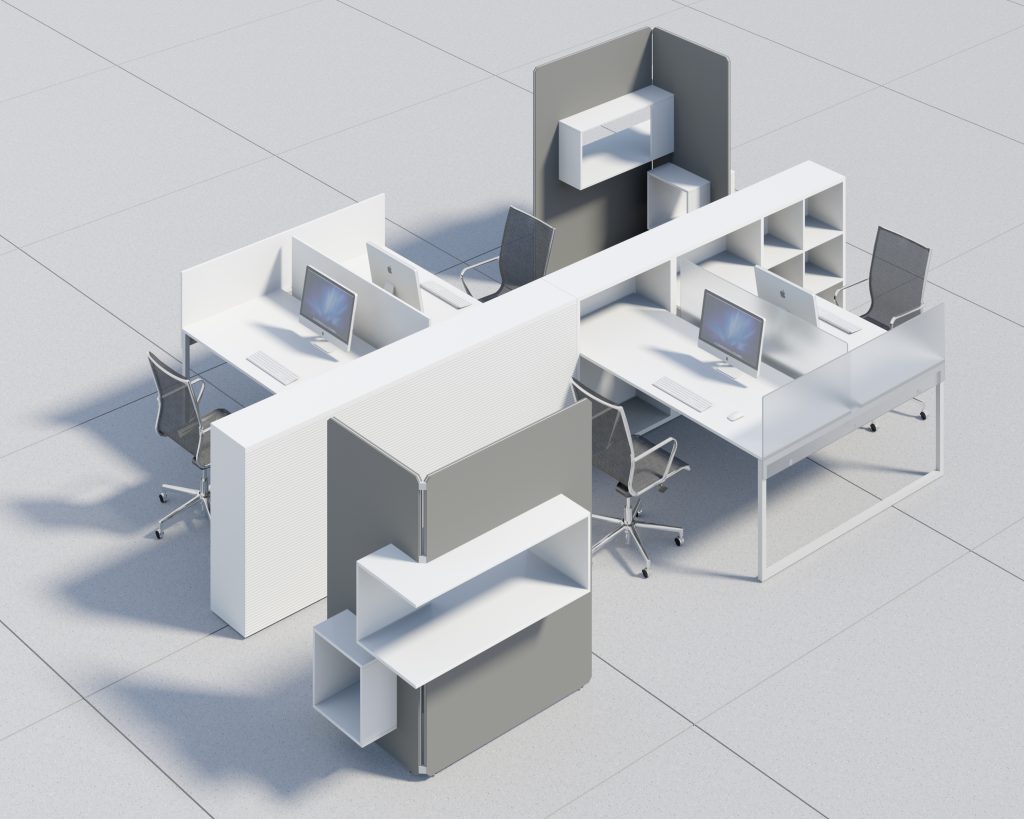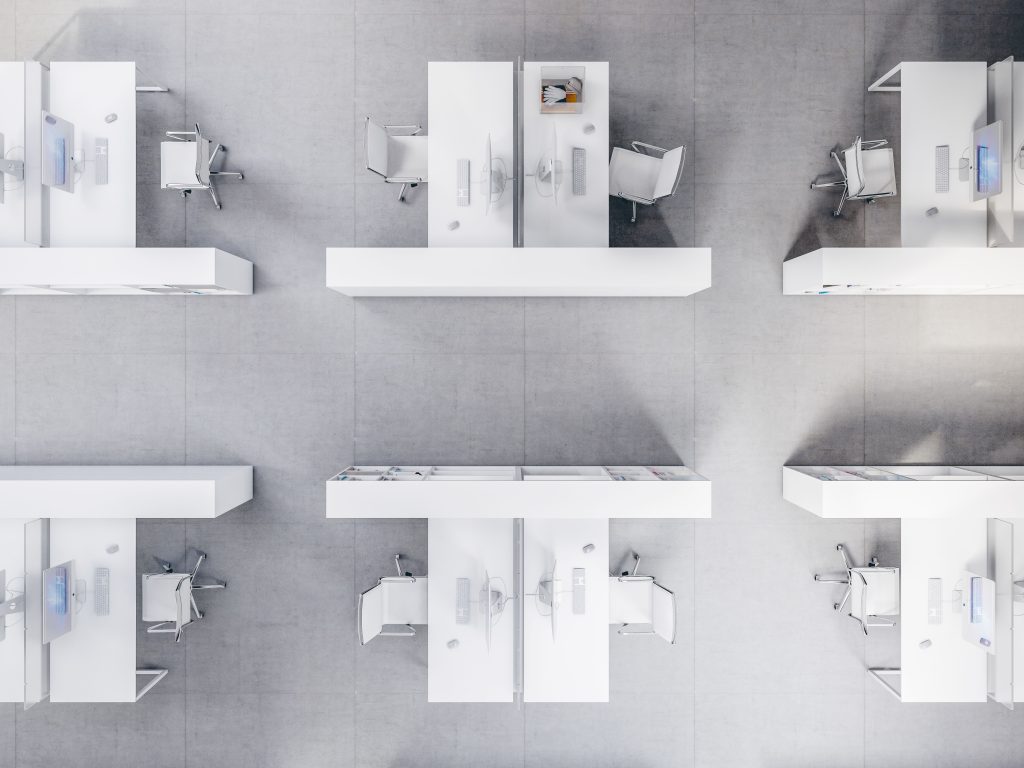 WOODS
A complete series of tables, created in response to reflection on new ways of working and on how the workplace is changing. It offers a range of modules, from the "focus" station to a shared one, and from meeting areas to collaboration spaces. The height-adjustable work stations contribute to the dynamism of the environment while maintaining a homogeneous overall look.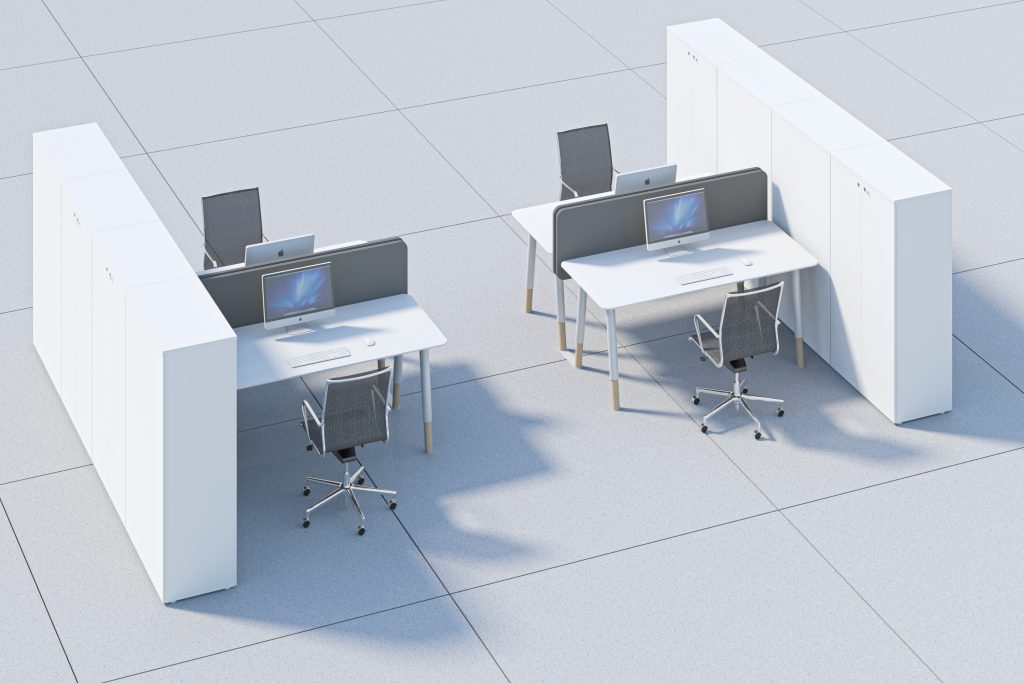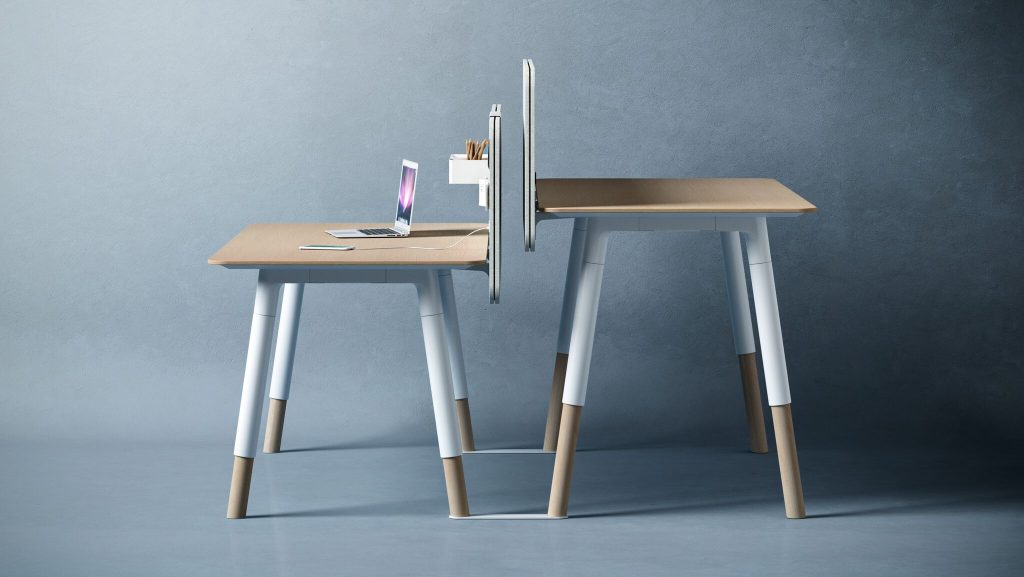 ACOUSTIC ROOM
An acoustically-protected haven inside an open-plan office or collective environment, for temporary work stations, meetings, coffee breaks and other situations requiring particular privacy. Five modules of different sizes, from a phone booth to a meeting room, always in absolute seclusion.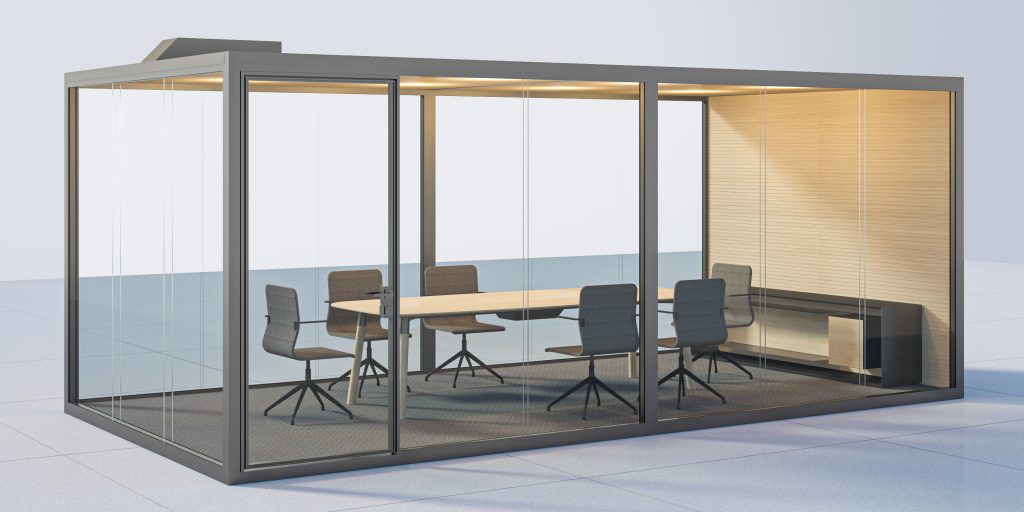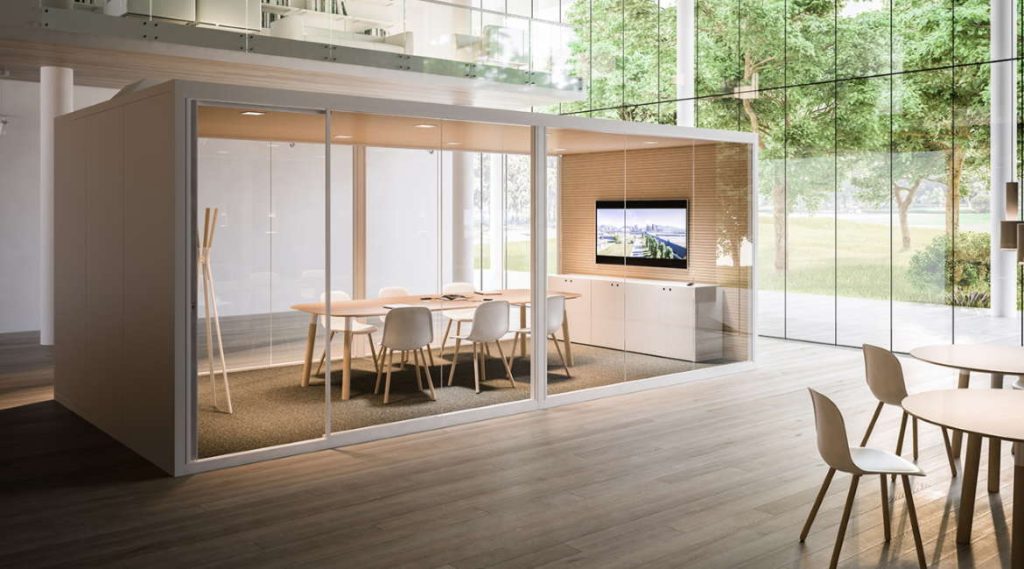 AERAMAX PROFESSIONAL II
AeraMax Professional II is an air purifier based on a system of activated carbon filters, with capacity for an area of up to 30 m². This is the first professional air purifier to be certified by the Asthma and Allergy Foundation of America, as it removes 99.97% of air contaminants, such as allergens, viruses and bacteria; it also filters out the mould spores that can provoke asthma attacks.
Fantoni melamine faced chipboard and MDF panels possess natural antibacterial properties which, combined with proper hygiene and cleaning, can considerably reduce the risk of contamination. Laboratory tests performed in compliance with PTP177.0/20 (assessment of antibacterial action of surfaces), a CATAS internal protocol, show a reduction in microbial load of 99% over a 24- hour period.