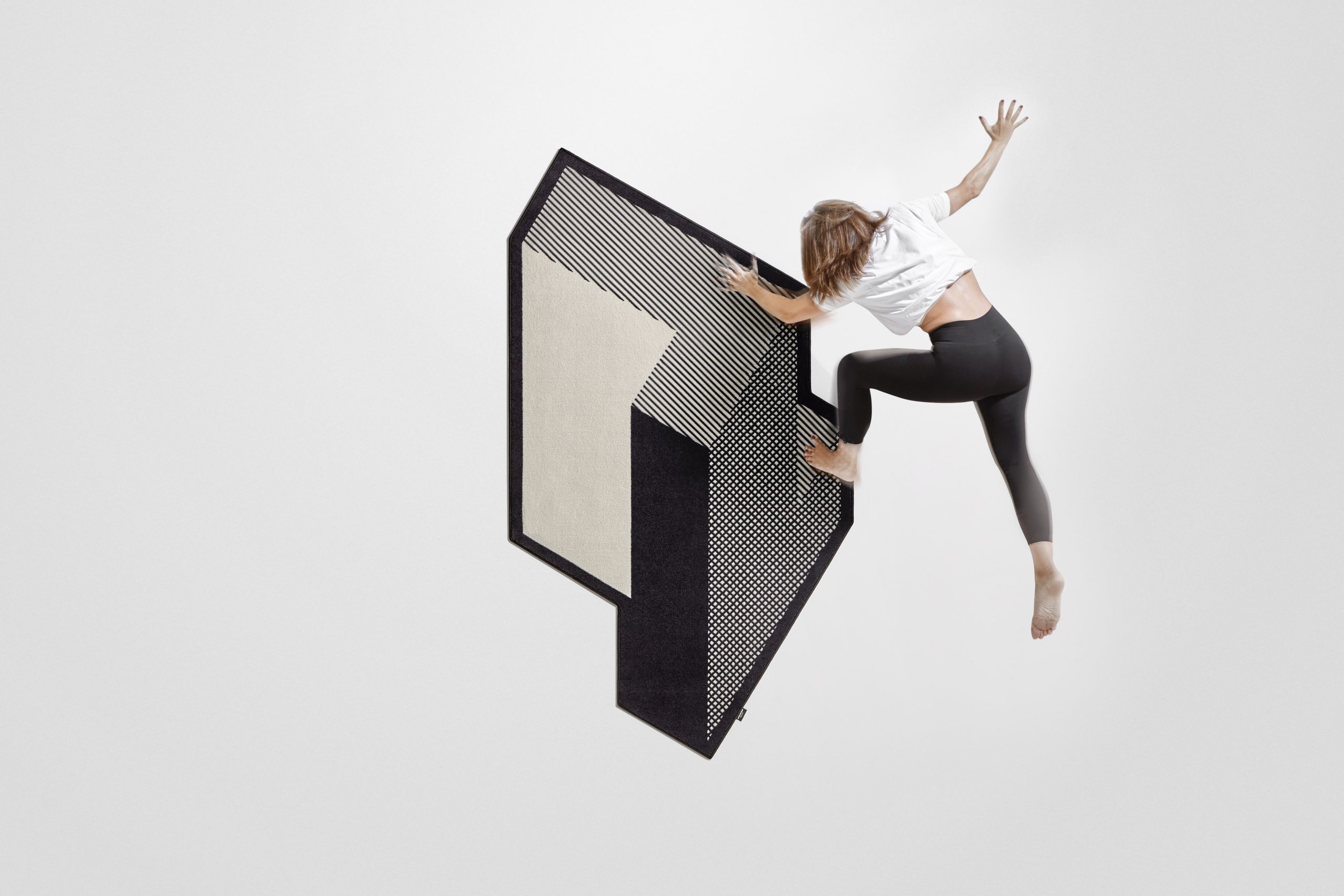 The new Volumi carpets by antoniolupi
Volumi is the new line of carpets designed by Gumdesign for antoniolupi. A collection with irregular shapes that plays with perception.
Irregular shapes, three-dimensional effects and color contrasts. These are the elements that describe Volumi, the new series of carpets born from the collaboration between antoniolupi and Gumdesign. A project designed to play with our perception, revealing something different to us at every glance.
"Volumi is the new collection that extends the range of the Tramato carpets that trace everyday living. Vertical, horizontal, oblique lines intertwine with colored backgrounds and generate unexpected spaces and perspectives, geometries that chase each other in a contrast between white, black and the antoniolupi color palette", says Gumdesign.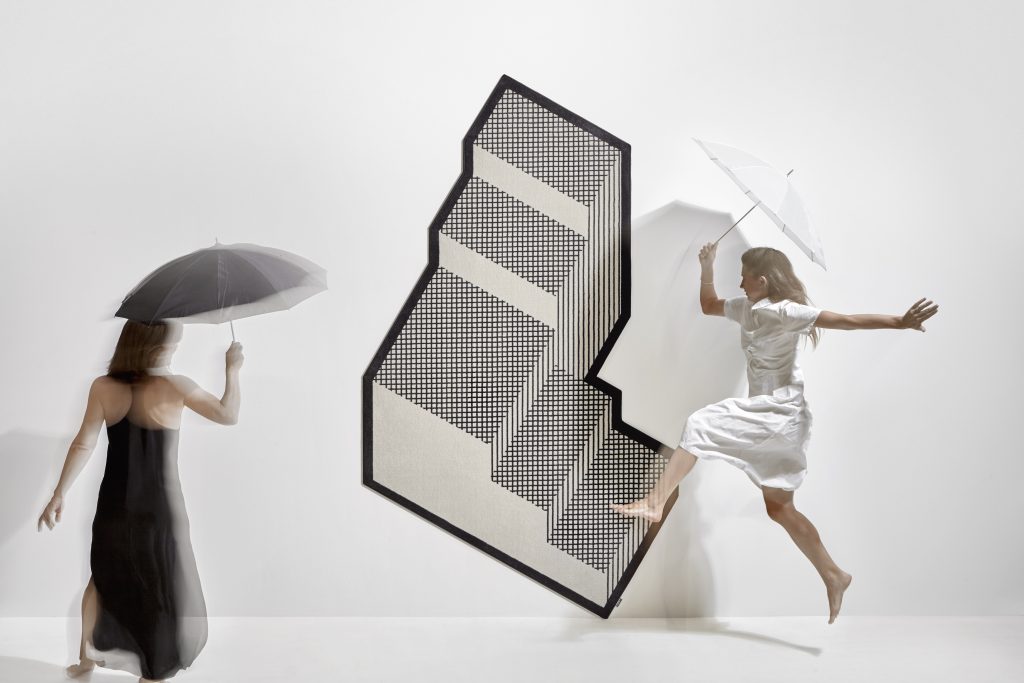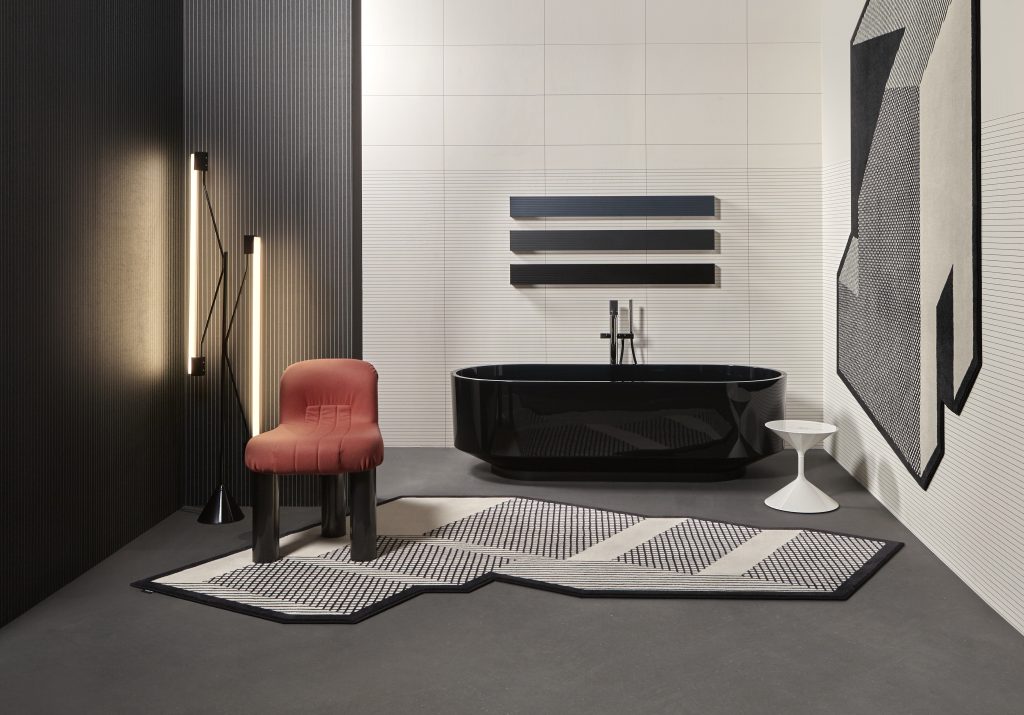 BETWEEN OPTICAL EFFECTS AND UNEXPECTED COLOR ACCENTS
A collection that stems from the evolution of the Tramato series and that inherits the DNA of black and white with absolute and timeless elegance, in which a single new color such as terracotta red is inserted as a disruptive element. A warm brushstroke of color that helps to animate the two dimensional surface of the carpet. A disruptive and unexpected detail that transforms the carpet into a sort of abstract painting.
Not just color, though. Volumi rugs by antoniolupi come to life from the encounter between lines and geometric backgrounds. Inclined lines that define new perspectives, geometric backgrounds that convey a sensation of movement and depth. A balance of full and empty, of light and dark, of thin parallel or perpendicular lines that outline well-defined areas of different dimensions. Optical effects that give three-dimensionality to the surface, creating "volumes" that decorate the rooms without taking up space.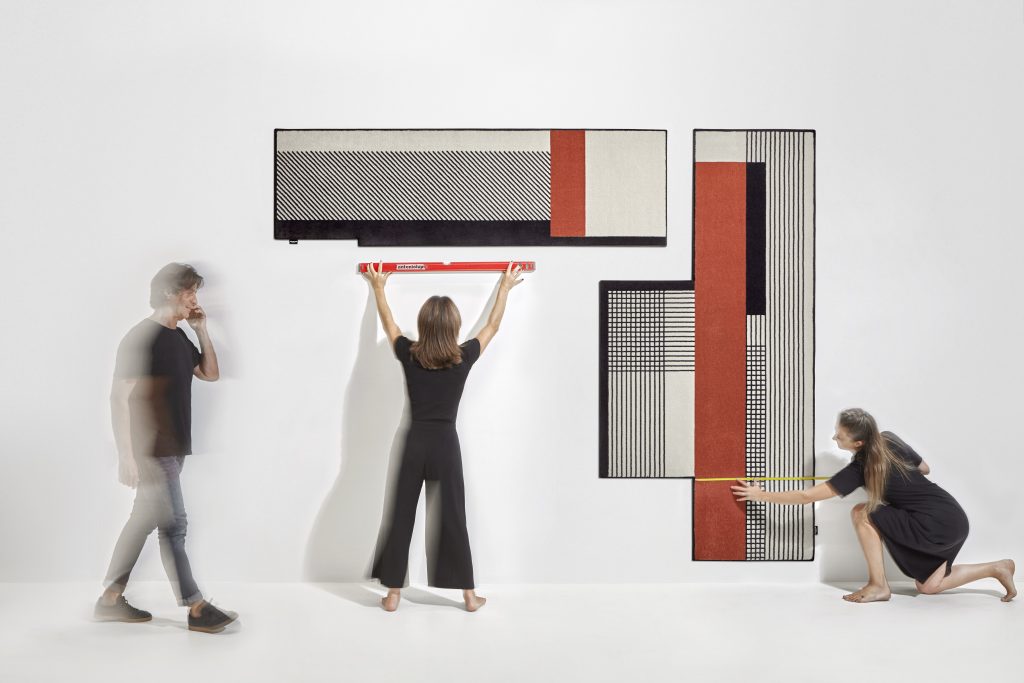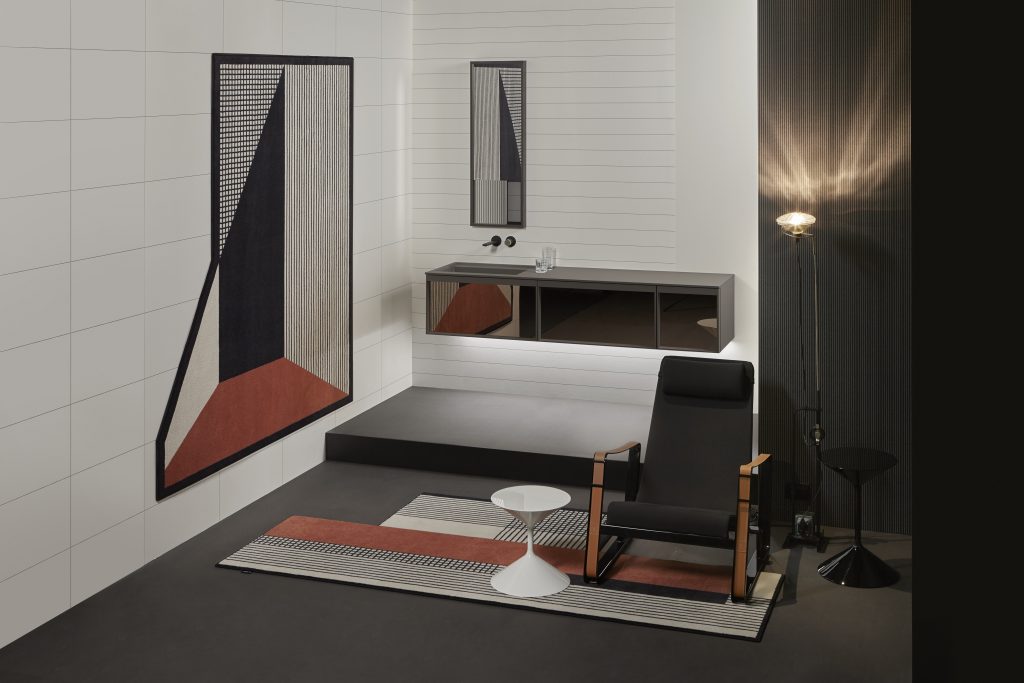 ASYMMETRICAL AND IRREGULAR SHAPES
To characterize the Volumi carpets by antoniolupi are also their irregular contours. The classic rectangular, square, and round formats leave room for asymmetrical and decomposed compositions. A trend of contemporary interior design that Gumdesign has interpreted in a new and original way.
The result is 25 carpets with unusual shapes that can adapt to extremely different environments and styles: from the bathroom to the living room, from the entrance to the bedroom. Confirming the versatility of antoniolupi's proposals and the desire to make every room in the house dialogue harmoniously.