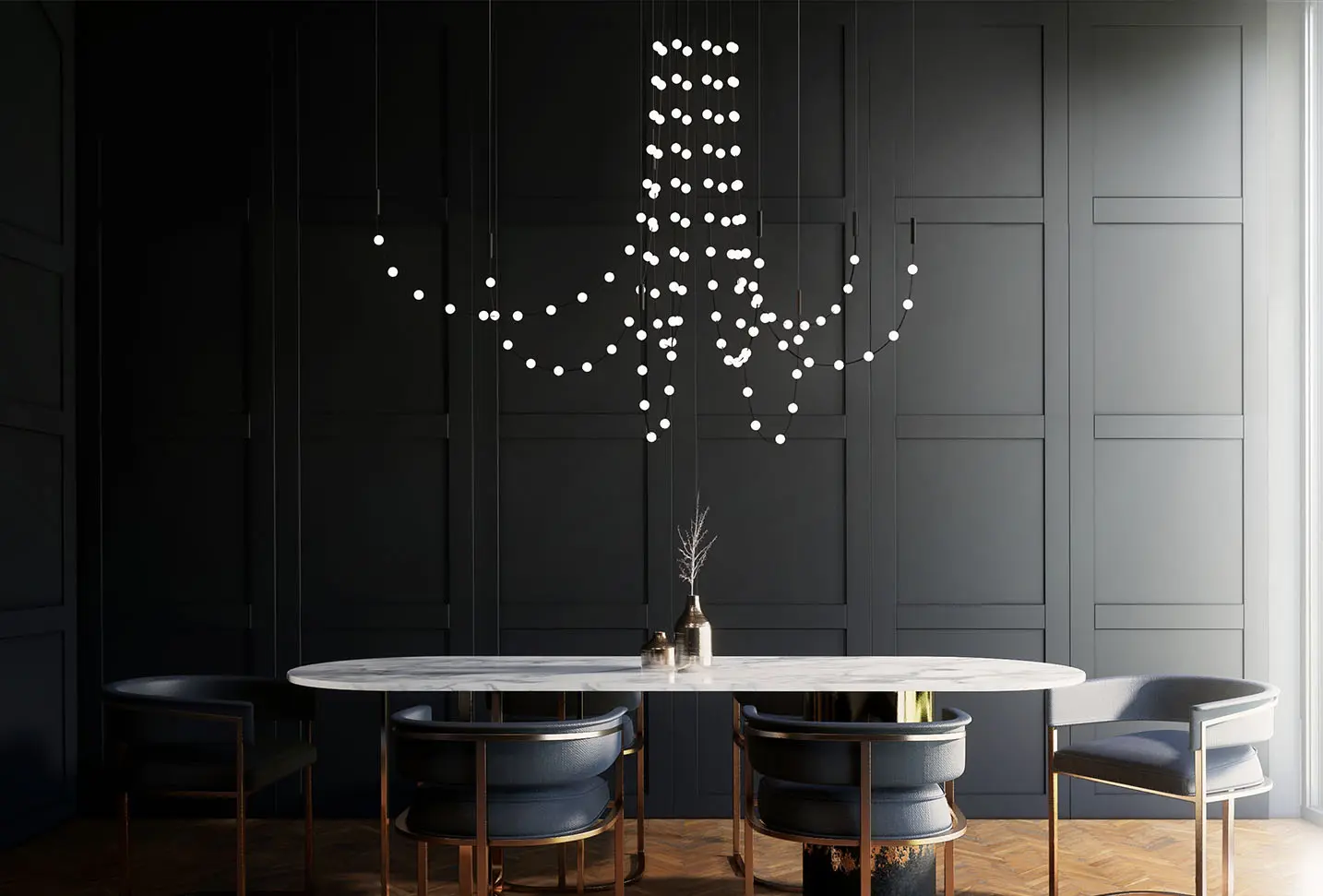 New products by Martinelli luce at Salone del Mobile Milano 2023
Martinelli Luce, one of the most dynamic companies in the production of lamps and lighting systems, presented many new products including Infinita, Multidot, DIA and the Celeste Project at Euroluce, the biennial exhibition dedicated to lighting during the Salone del Mobile Milano.
INFINITA
Marta Sansoni
Entirely made of borosilicate glass, Infinita is a very versatile suspension lamp that allows you to give life to various compositions and design solutions. Its structure consists of a central tube, available in three different lengths, on which three-dimensional volumes with linear shapes are inserted: a cylinder, a disc, a bell and a rhomboid, affixed to the tube thanks to the use of transparent silicone o-rings that guarantee its tightness and function as spacers.
Infinita is also synonymous with freedom. It can be used alone or in a set of suspensions of different lengths, and be composed of freely assembled elements giving life to various solutions. The configuration can be modified in every moment, even after it has been assembled. The use of borosilicate glass characterizes the lamp, not only in terms of its manufacturing, which being partially handmade makes each element unique, but also in terms of the play of transparencies created, which triggers a magic light show that fascinates in the contrast between its aerial, almost inconsistent, essence and the strength of its presence.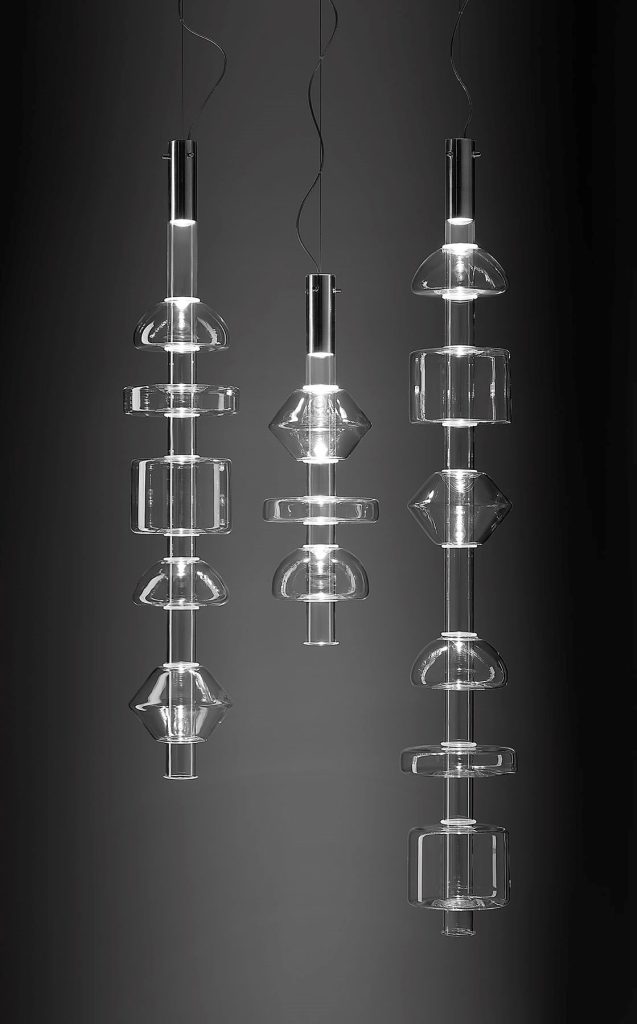 MULTIDOT
Brian Sironi
Inspired by the chandeliers of the past, Multidot offers a modern interpretation of this suspension, updating it from a compositional, expressive and technological point of view. The low-voltage electrical cables of which it is made have been specifically designed to become the structural, decorative and technological element of the lamp.
Multidot is extremely flexible and configurable for any environment. Each cable can be arranged freely in the space, generating infinite compositions, both regular and random, which differ in terms of the number and length of the cables, as well as the number of LED light spheres attached.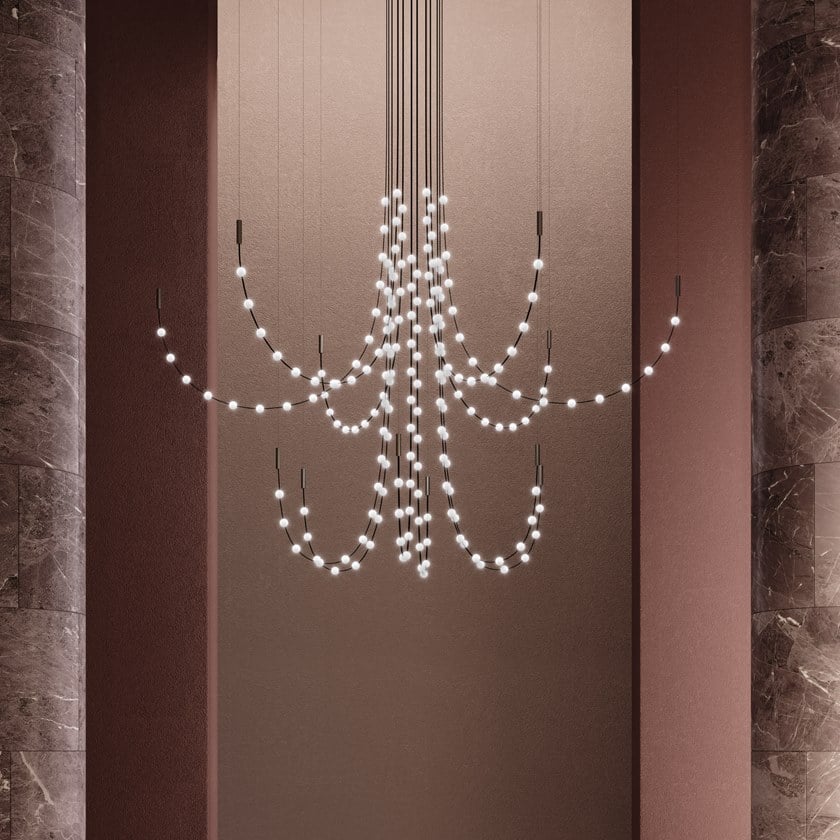 DIA
Simon Schmitz
The collection DIA is now available with two new suspension versions, conceived with the same minimal and elegant touch characterising the floor lamp, inspired by it. The version with direct light is characterised by its suspension cables which, freed from the glass profile, also become structural elements.
The second version, with direct and indirect light, features the tubular glass body and projects light downwards and towards the ceiling, thus creating the characteristic scenic effect of the floor version. The new suspensions expand the DIA family to offer greater design freedom, bringing a touch of lightness and agility with a strong stage presence to any environment.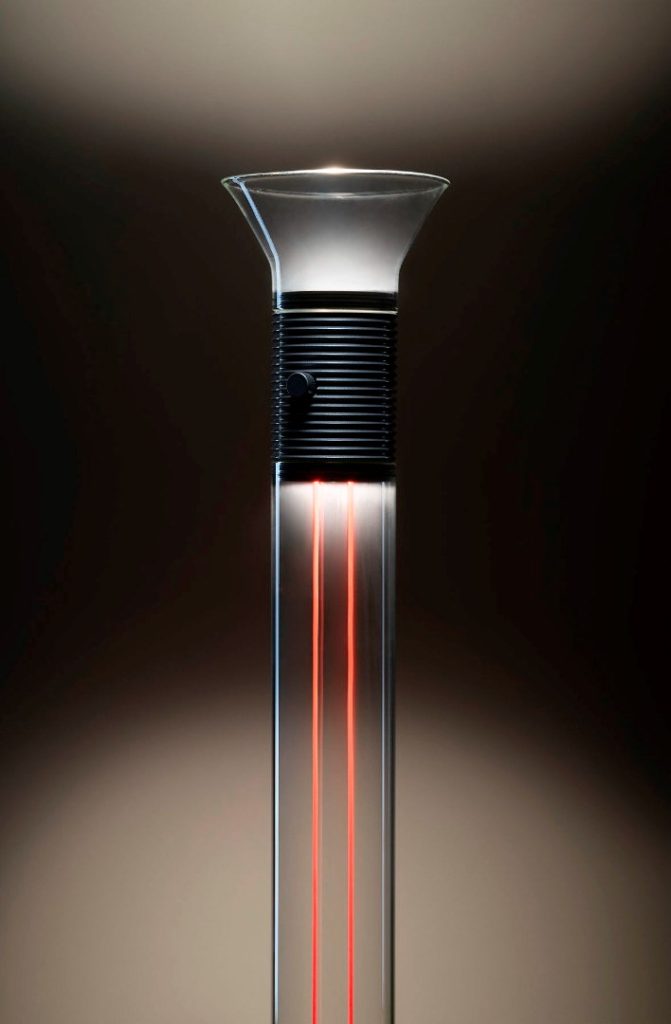 CELESTE PROJECT
For over 70 years, Martinelli Luce has been dedicated to product innovation, not only in terms of design but also of the materials used and the production process. An ongoing evolution that combines the latest technology with the company's strong values, such as functionality and purity, creating timeless products.
Aimed at continuous experimentation and research carried out also in collaboration with designers, this approach now leads Martinelli Luce to embark on a new chapter focusing on the theme of sustainability.
To make this possible, the company has relied on its long-standing partner Studio Natural, with whom it has created several collections, including Avro, Cabriolette and Fluida. Thus the Celeste project took shape with the aim of experimenting and working on the technological, cultural and intangible barriers of sustainability in order to study products with the lowest possible environmental impact. A workshop to which five designers selected by Studio Natural were invited to participate, to share their vision in the development of projects led in their creative process by sustainability, set as an element of drive and research for their own evolution.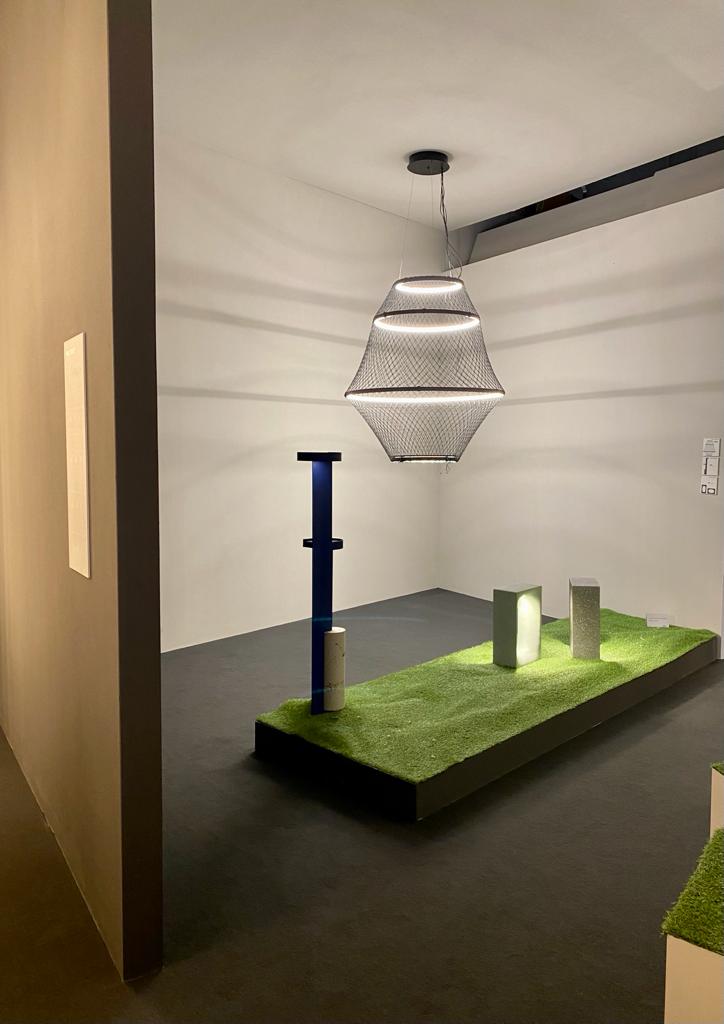 ---