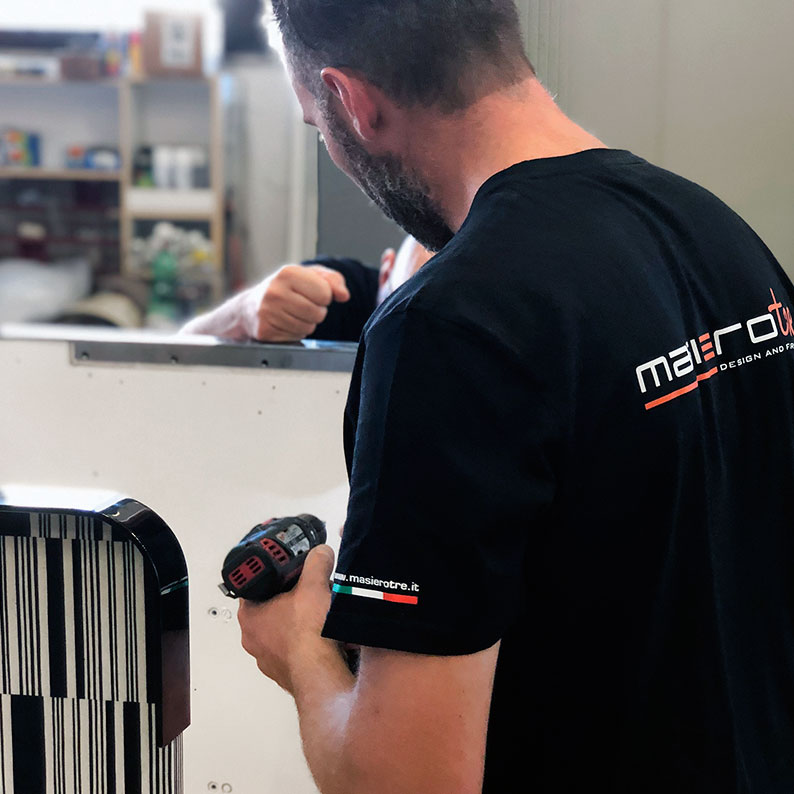 MuebleriasItalia
Architect:
Fernando Mosca
Masiero Tre, a company that has been offering its thirty-year know-how to customers, architects and interior designers for the creation of high quality bespoke furniture, and the Italo-Argentinian architect Fernando Mosca, known for his ability to infuse character to each of his projects of architecture and industrial design, have combined this year their peculiar visions and skills to create the new MuebleriasItalia brand.
As the name suggests, the exclusive collections of the brand aim at enriching the furniture sector on an international scale by focusing on a conceptual development based on references to a cosmopolitan culture. Each piece will be designed and created to become the manifesto of the alchemical combination of artisan experience and architectural vision.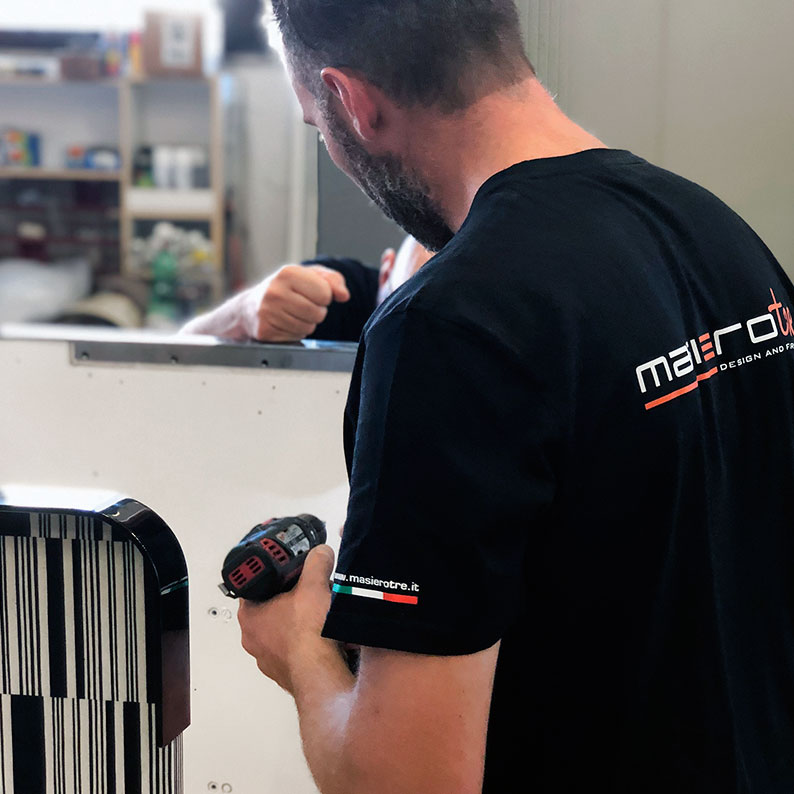 Like real architectural works on a reduced scale, the pieces of furniture will express a balanced combination of bright, highly modern materials with natural materials of the most refined cabinet-making tradition. To the first Manhattan armchair presented in September at the Milan Triennale on the occasion of the award-giving ceremony of the international design competition IdeasxWood – which combines precious fabrics and sharp metal elements with a shell covered with the original City Vibes multilaminar veneer by Tabu
and to the other collections, two new pieces of architectural inspiration have been added, designed to mark the spatiality of the rooms where they will be placed: the TV cabinet with bookcase and the glass sideboard, freely inspired by the Parisian masterpiece the Maison de Verre.