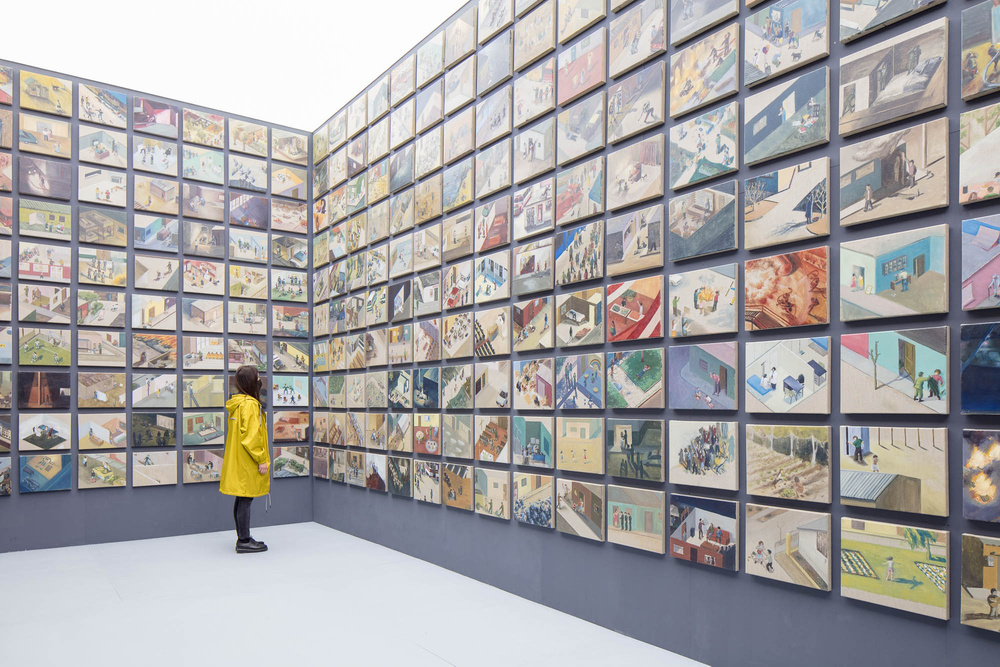 Venice Biennale 2021, first selection of national pavilions.
Open to the public from Saturday 22 May through Sunday 21 November 2021 at the Giardini, the Arsenale, and Forte Marghera the 17th International Architecture Exhibition titled How will we live together? is curated by Hashim Sarkis. There were 61 national participations, below we will illustrate a first selection of some pavilions.
BELGIUM
– Composite Presence
Curator: Bovenbouw Architectuur
How do city and architecture flourish together? This question is central to this threedimensional 'capriccio' that displays a fictional yet recognisable Flemish urban environment. Over time, the informal city in Flanders and Brussels has developed a unique relationship with its architecture. This staged urban landscape reveals how historical layers, morphological peculiarities, and unforeseen collisions are an endless source of energy for contemporary production. The works brings out a certain thematic discipline when it comes to the production of an attractive urban environment. The interface between the public domain and the building, the plasticity of the street, the joyful reuse of the existing fabric, the elegant scale jump . . . all these issues have gradually become key components of the collective discourse on how to produce a lasting environment.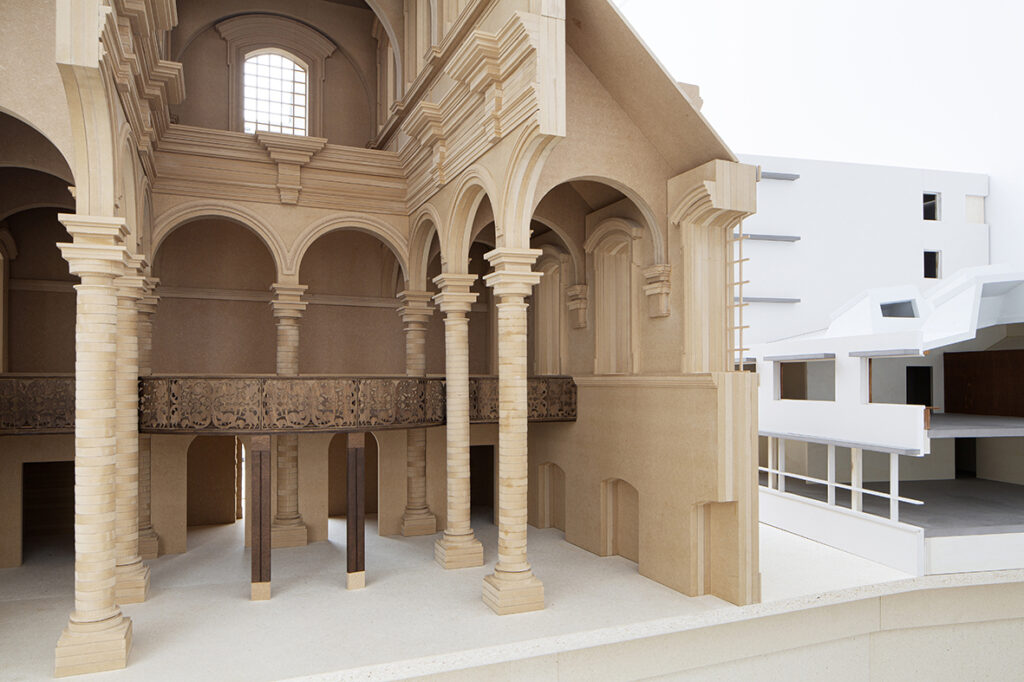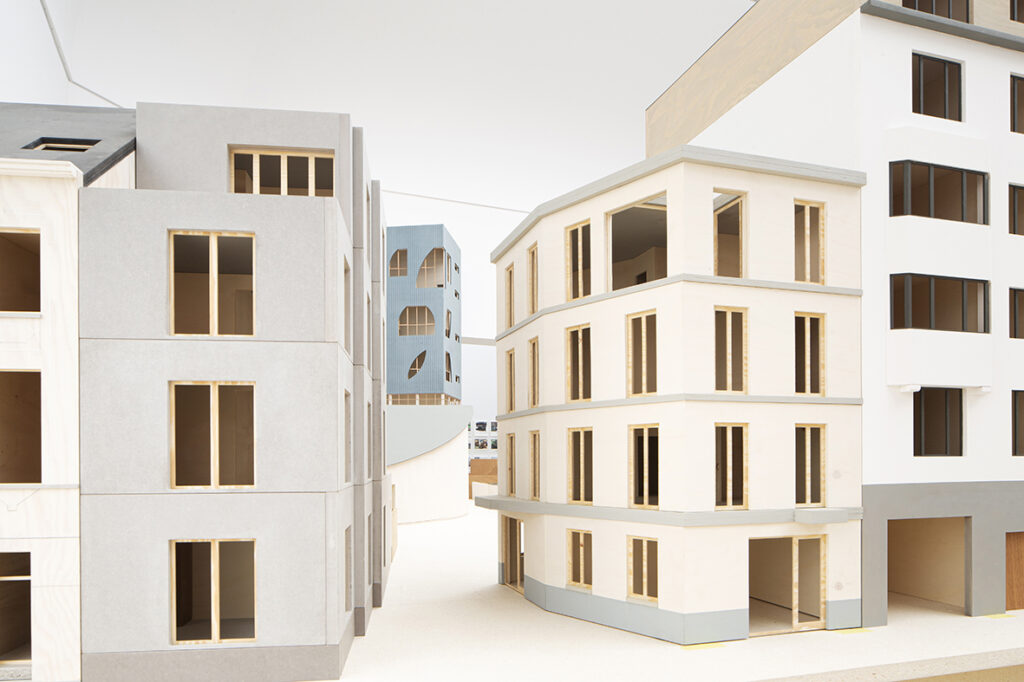 DENMARK – con-nect-ed-ness
Curator: Marianne Krogh
All life depends on water. Water exists everywhere on the planet in a dynamic cycle that the exhibition con-nect-ed-ness links to. Water collected from the roof of the pavilion is made visible and tangible and flows through the exhibition – who knows where it has been before and where it will go next? Who knows what other bodies, countries, and centuries it has passed through? The cyclical flow and immanent boundlessness of water tie past, present, and future together and preclude any possibility of isolating ourselves from each other, acknowledging that we are connected. The water carries time, disaster, life, and others. It flows through our shared spaces.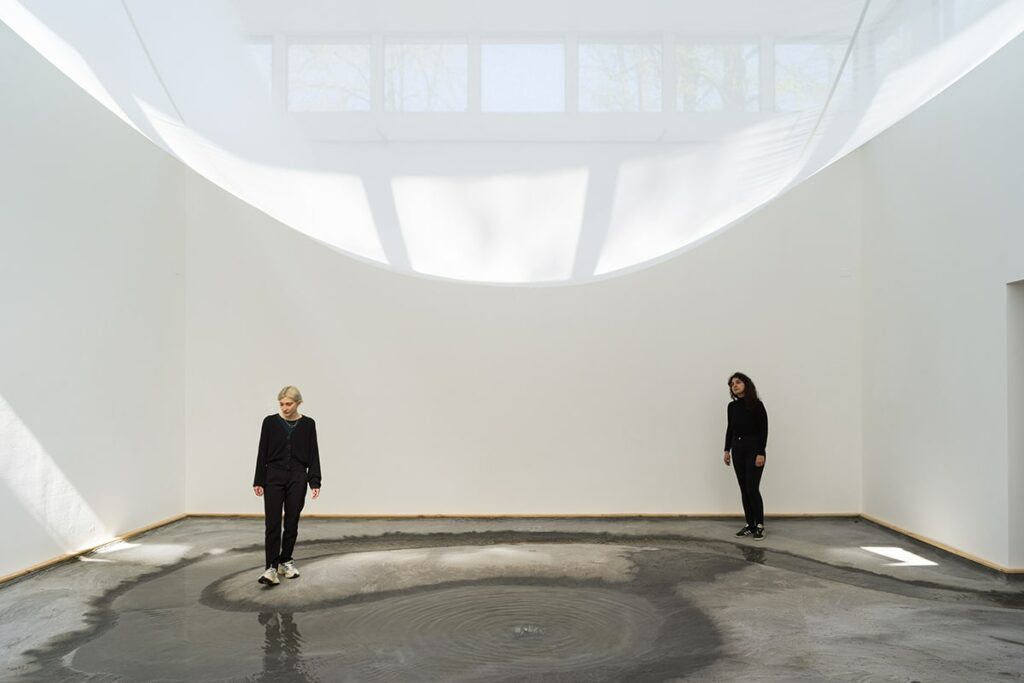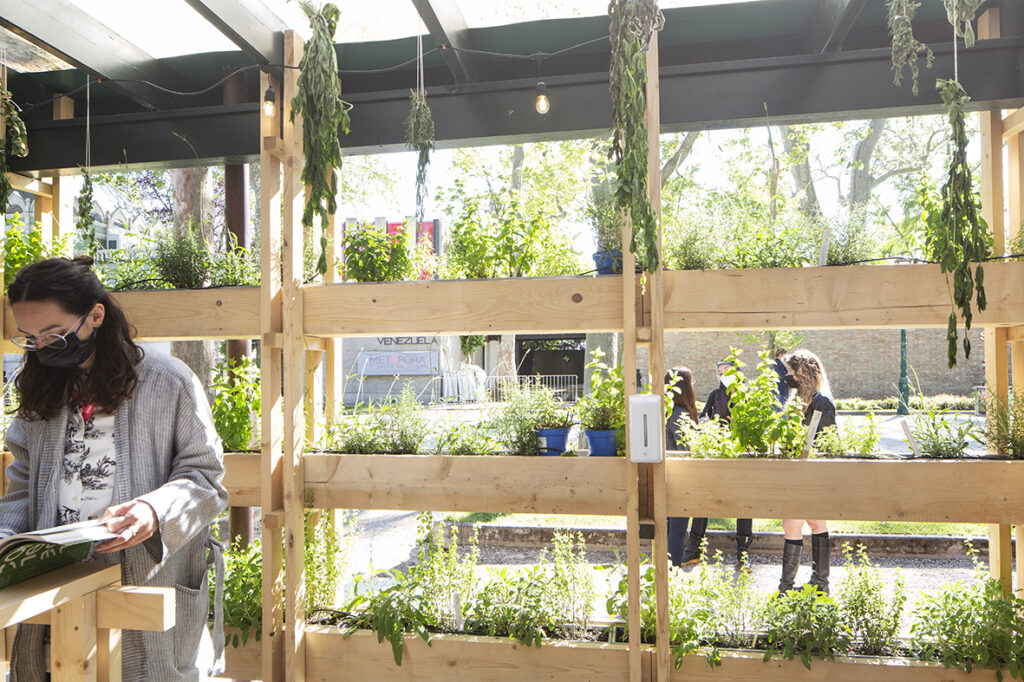 ARGENTINA – The infinite house
Curator: Gerardo Caballero
You cannot enter La casa infinita (The infinite house); you are always inside of it. It is so large that you cannot leave. It is open and wide, simple and discreet. The house is so large that you can go around it on foot, by bike, car, train, bus, or even by plane. It has gardens, mountains and prairies. It has small rooms, beds and tables. Every space is connected. Going around the house becomes a lifelong journey. Visitors find spaces wriggling along a wall that articulates and connects them. This wall derives from the geometric manipulation of the traditional Argentine family house. Each visitor experiences as many houses as paths taken, just as we do in our everyday lives. The Pavilion presents a selection of works and plans by housing projects. In all of these, common areas are fundamental to the way we relate to each other and the way we choose to live together.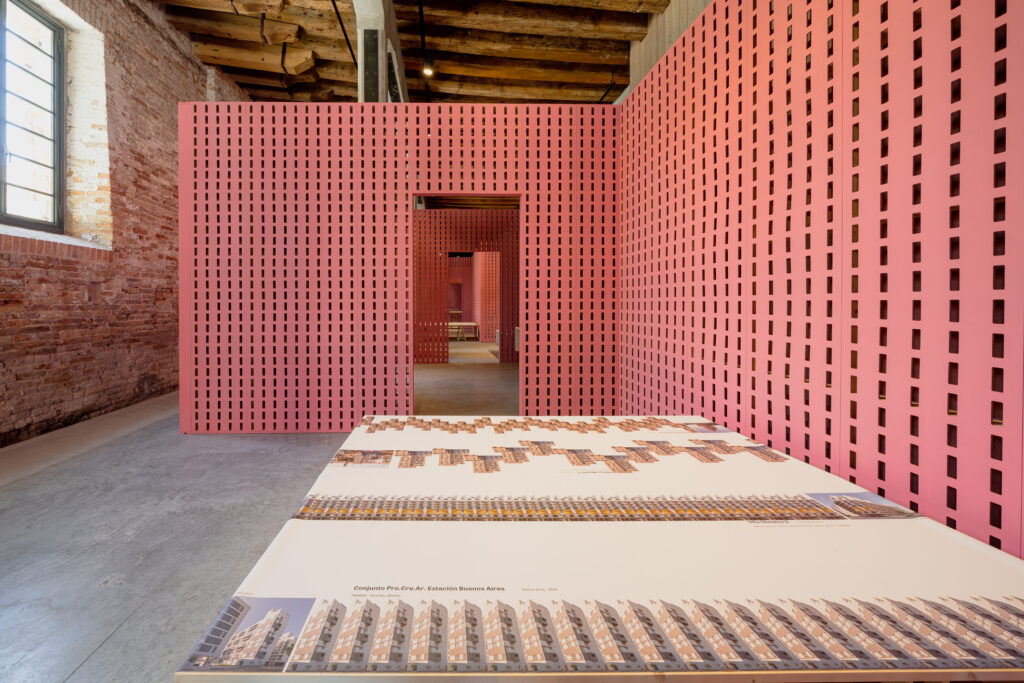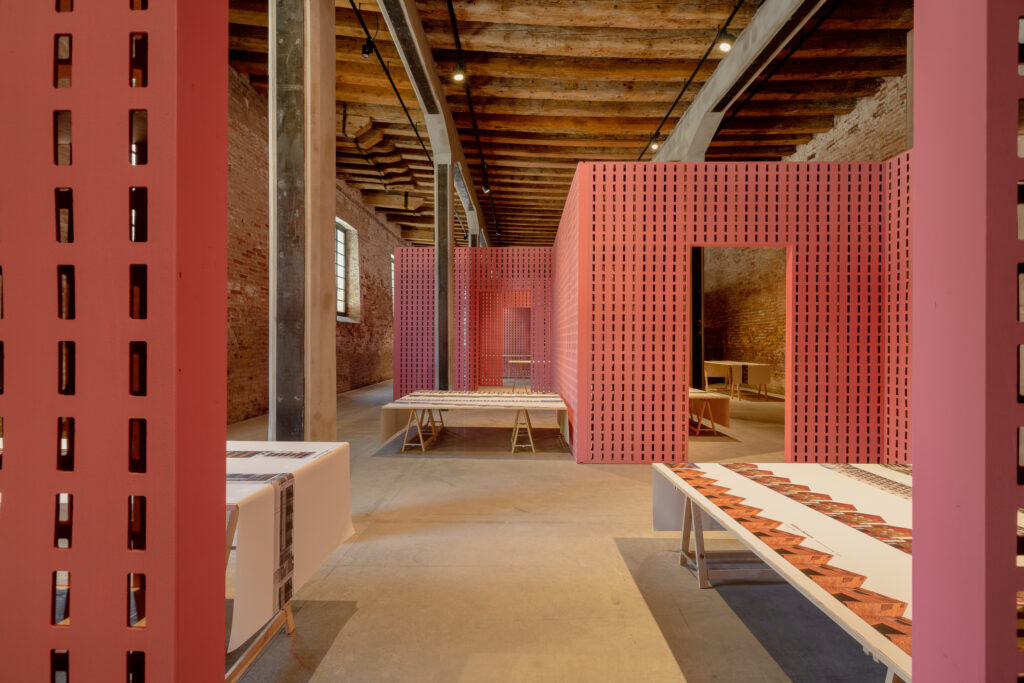 FRANCE – Communities at work/Les communautés à l'œuvre
Curator: Christophe Hutin
The project proposes an exploration of the intersection between the proficiency of architecture and the performance of inhabitants. This transversal approach to the profession attempts to shed light on the implications of architecture in a rapidly changing contemporary world. The exhibition proposes an optimistic view of the world where inhabitant communities are impelled to act on their living environments, their everyday lives. Through documentaries on living communities at work on the transformation of their daily environments, from Johannesburg to Hanoi, from Detroit to Bordeaux and Mérignac, we propose a different angle from which to look at the life that is already present everywhere, along with the means of an astute, accurate and tactful strategy to enhance it.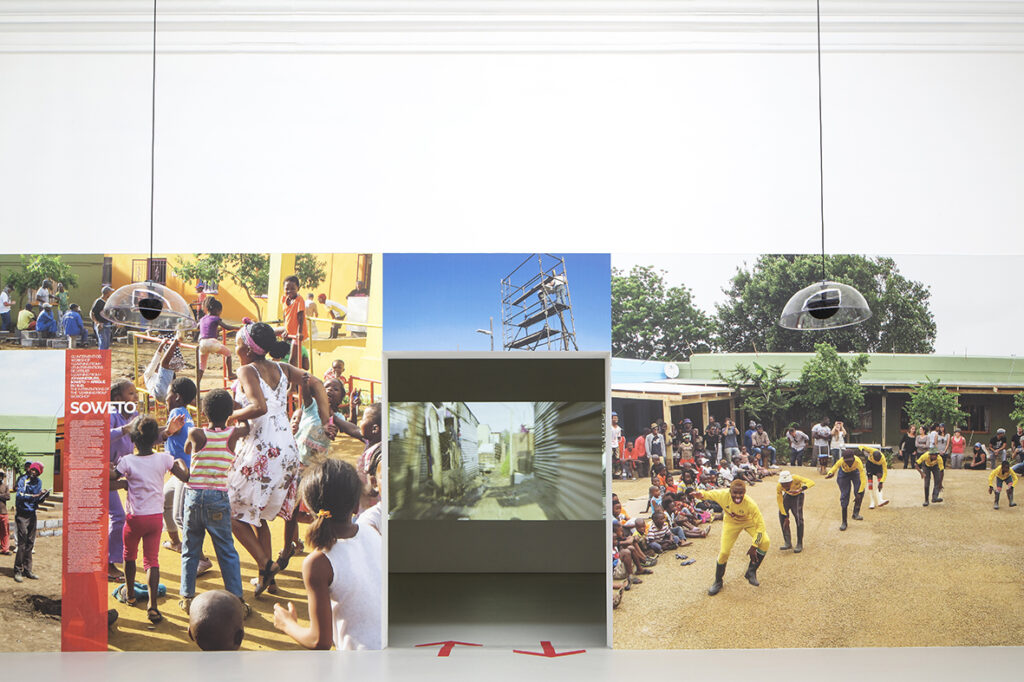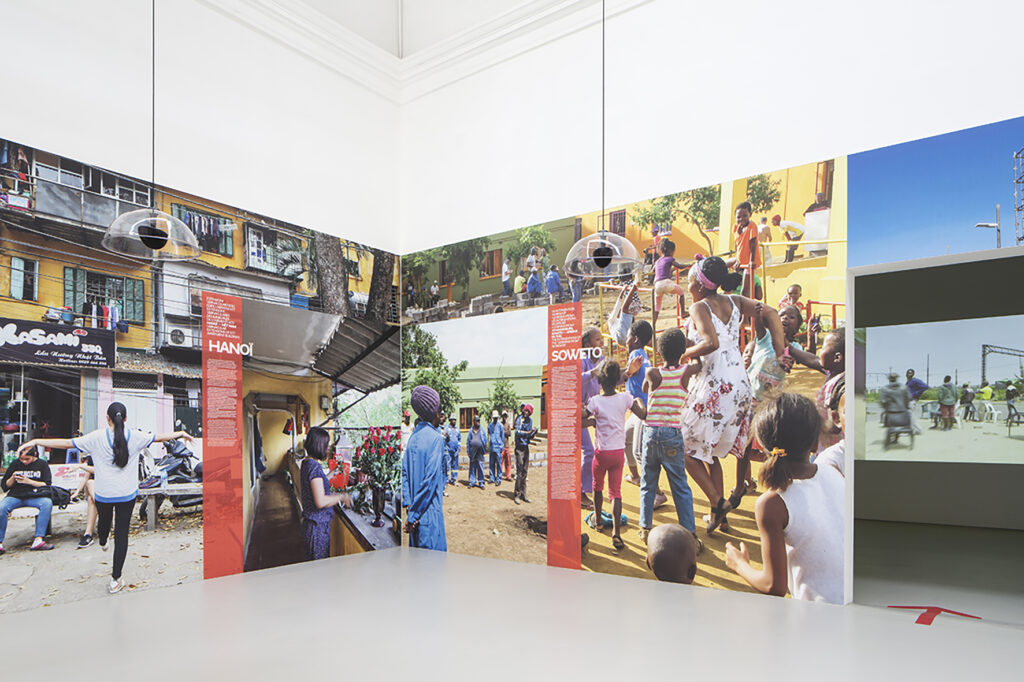 UNITED ARAB EMIRATES – Wetland
Curators: Wael Al Awar e Kenichi Teramoto
Prior to the pandemic, we started looking into sabkhas, a sturdy ecosystem of natural salt flats nascent to the United Arab Emirates. This inspired us to explore a renewable resource for construction, one that can replace Portland cement.
The crystallisation of salt in the sabkhas offers a blueprint for an alternative to Portland cement, the production of which accounts for 8% of global carbon dioxide emissions. Together with a group of scientists in Tokyo, Abu Dhabi, and Sharjah, we have been working on reproducing the crystallisation process of the Sabkha ecosystem. The results of our ongoing quest for a renewable building material is presented at the pavilion.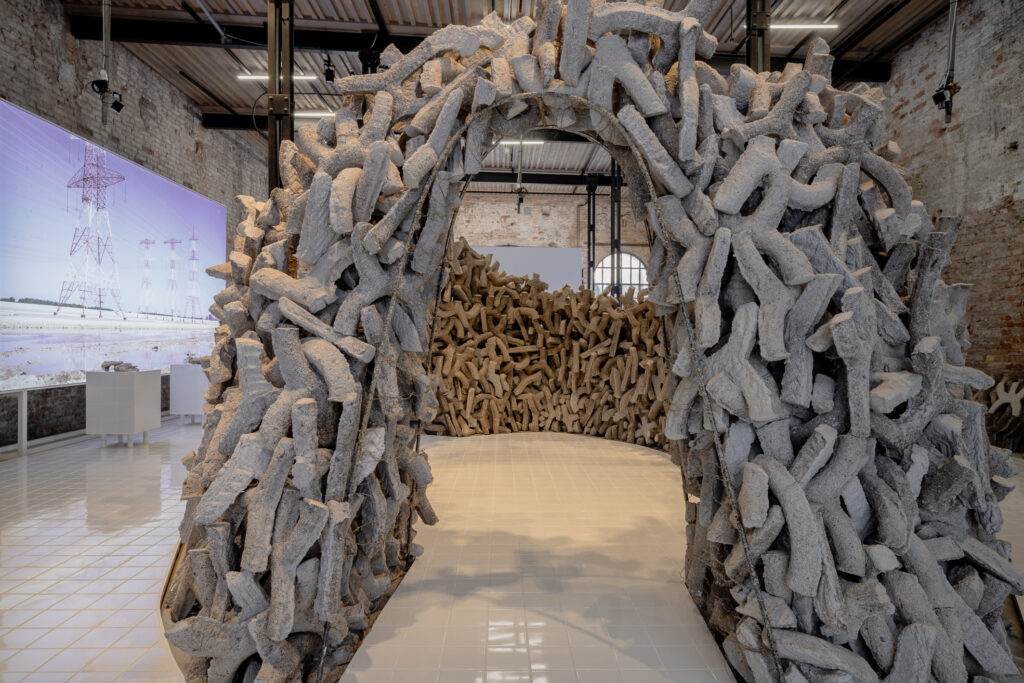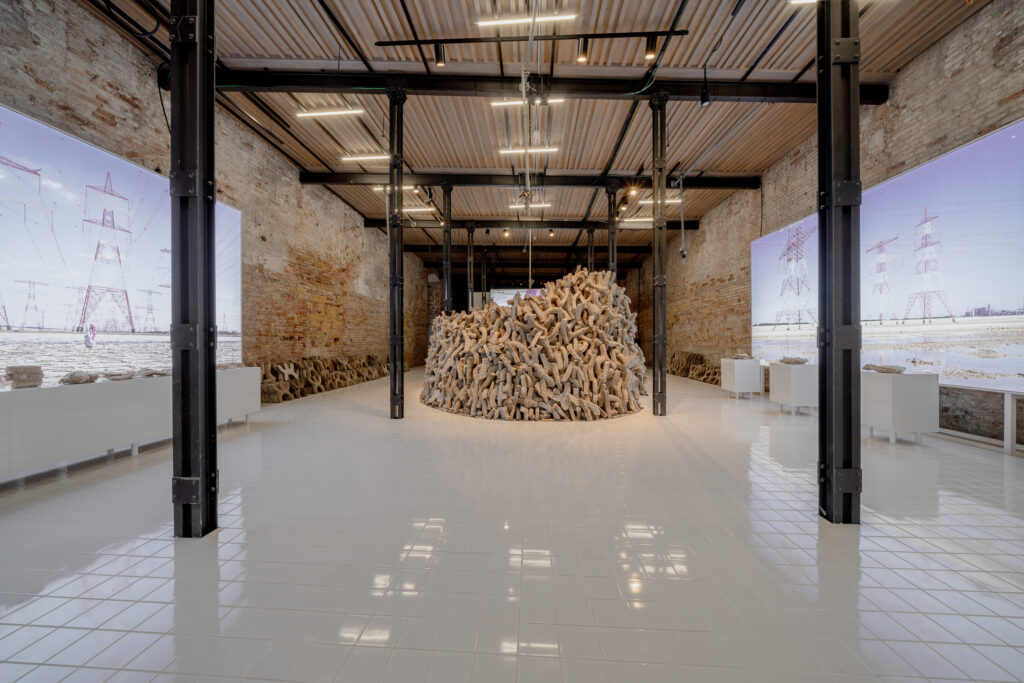 NORDIC COUNTRIES (NORWAY – SWEDEN – FINLAND) – What We Share. A model for cohousing
Curators: Martin Braathen, The National Museum of Norway
The exhibition What We Share. A model for cohousing is a full-scale section of a prospective cohousing project. Here, Norwegian architects Helen & Hard challenge residents to share elements of their private lives, with each other and with the public. The result is a tectonic and politically charged shared space, a model for how to simultaneously build a community and a sustainable living environment. The project uses a sustainable, innovative, open-source solid-timber construction system. The artist Anna Ihle, a resident of Vindmøllebakken, explores the political dimensions of sharing in a video work.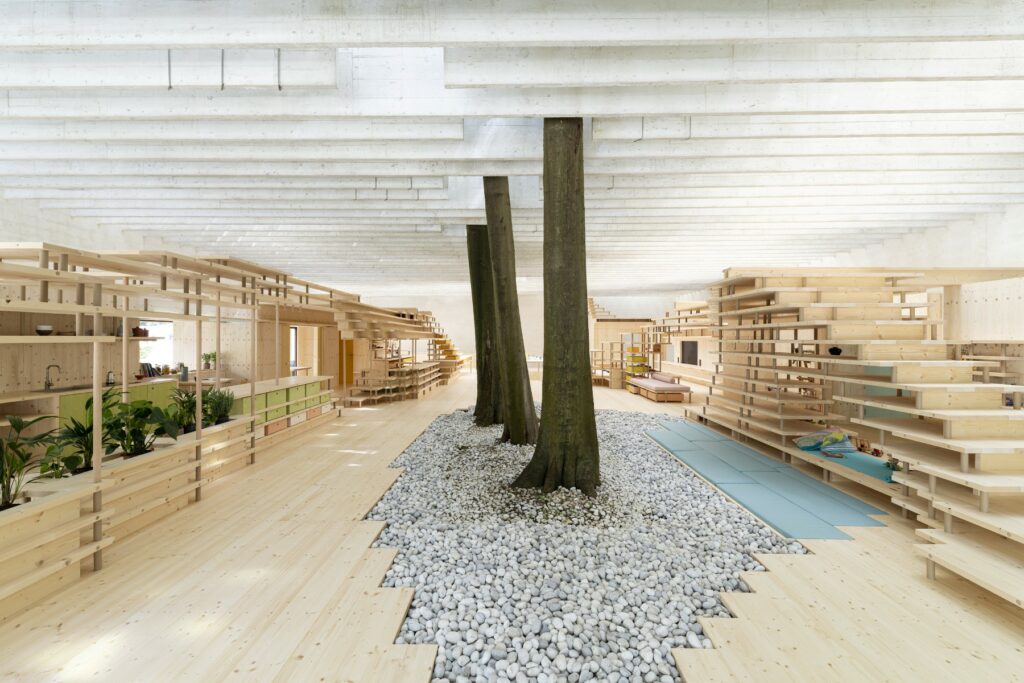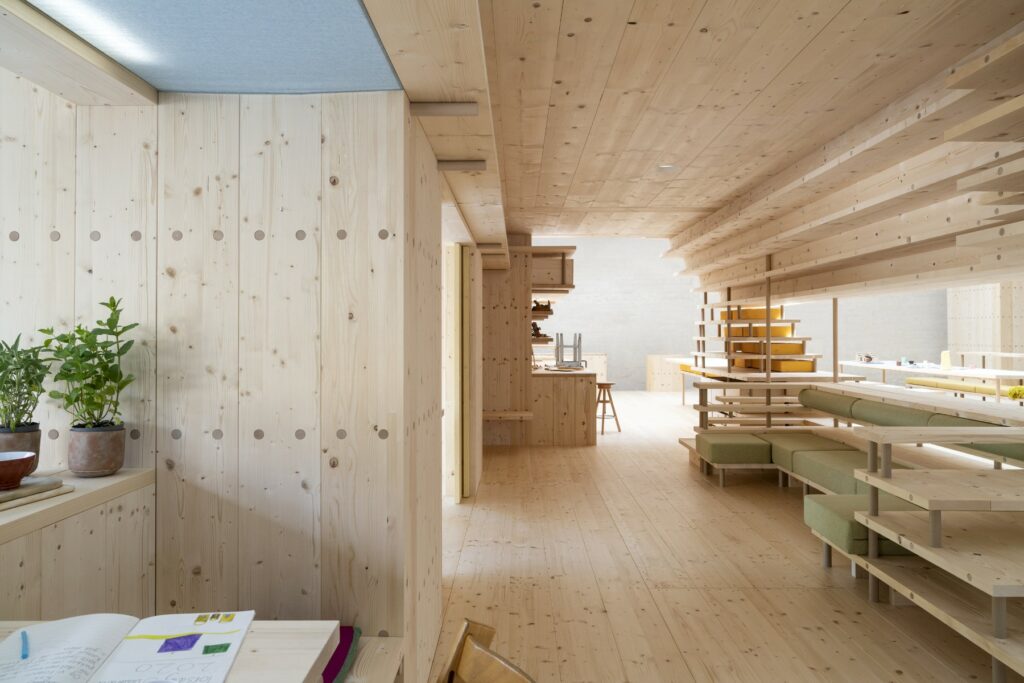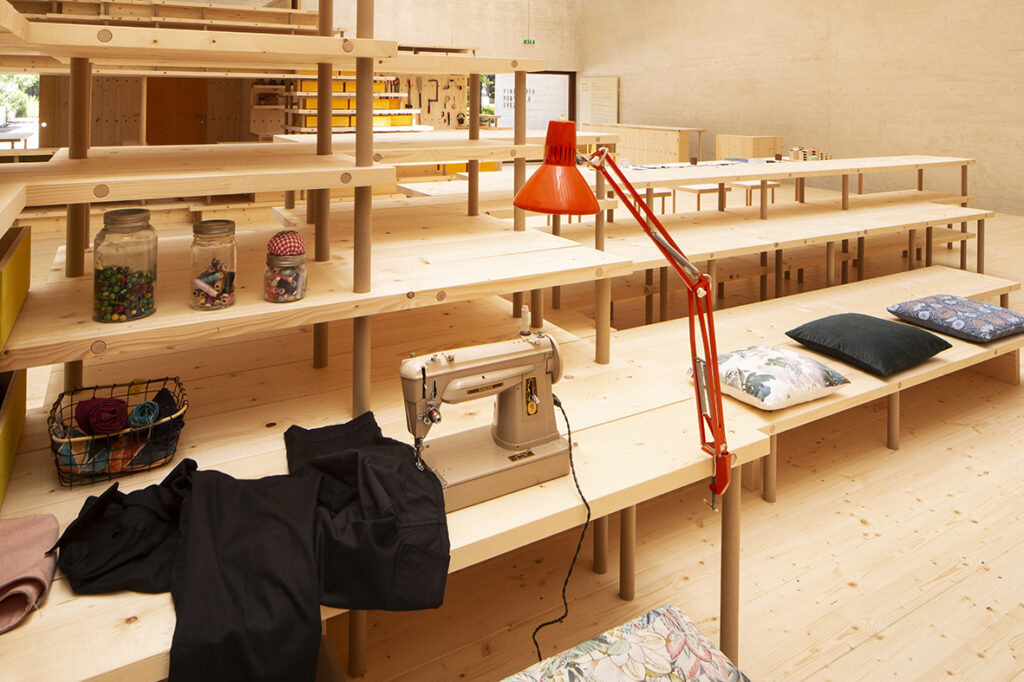 CHILE – Testimonial Spaces
Curators: Emilio Marín, Rodrigo Sepúlveda
The main piece in the Chilean pavilion at the 17th International Architecture Exhibition are 500 testimonies transformed into 500 paintings. Based on a set of formal rules and collective work in which authorship is diluted within the community, painters and historians have gathered the stories of the emblematic settlement José María Caro in Santiago, Chile, and turned them into images. These latter go through different spaces, recalling past and present lives within this community. The question How will we live together? implies a reflection on the experiences of how we have lived as a community, the different historical and political cycles that are part of the territory we inhabit, and how memory allows us to look at our past and hence put forward a joint view.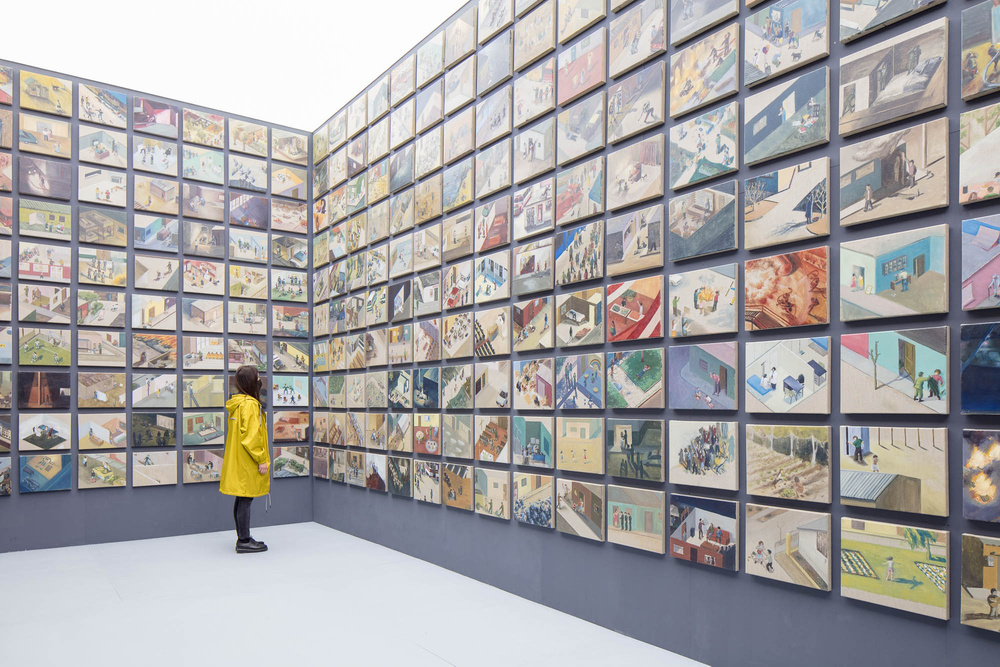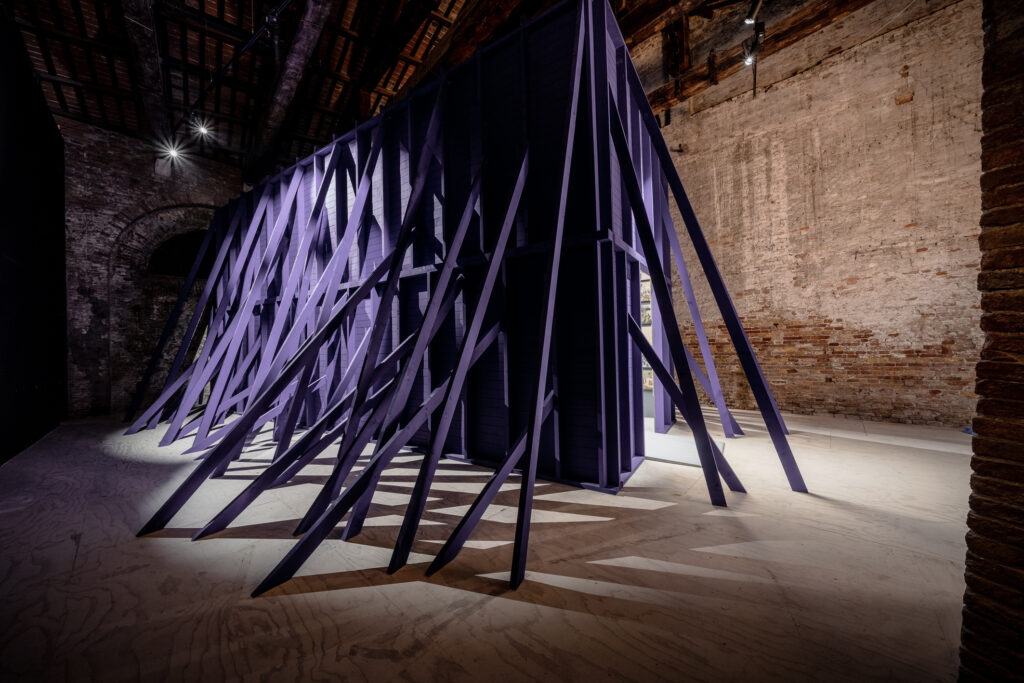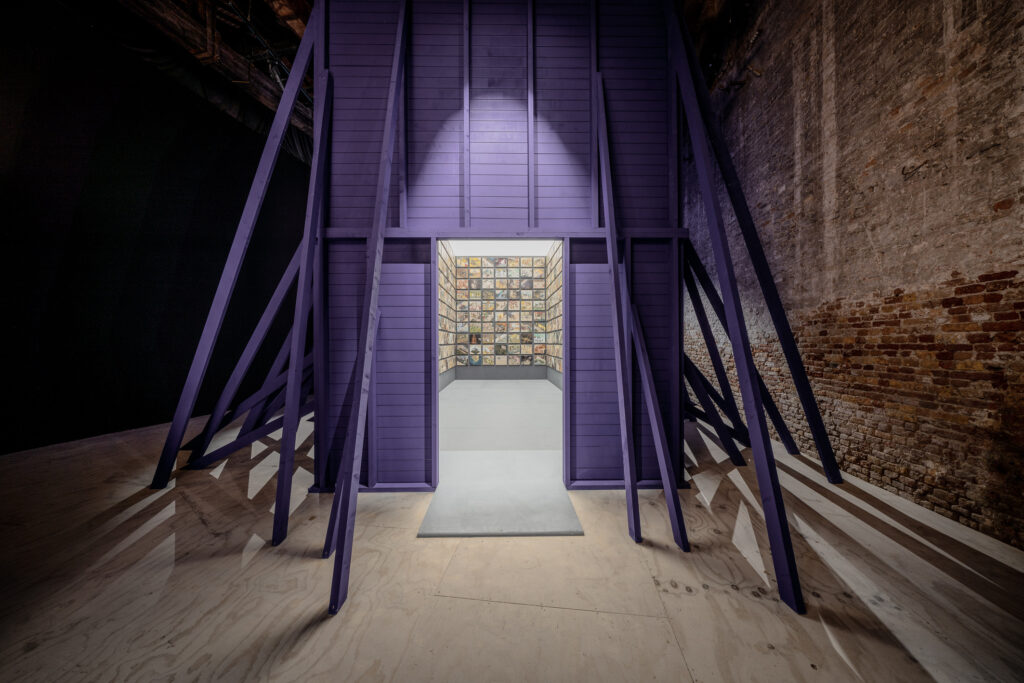 SPAIN – Uncertainty
Curators: Domingo Jacobo González Galván, Sofía Piñero Rivero, Andrzej Gwizdala, Fernando Herrera Pérez
Interpreted as the freedom to act in unexpected ways and to generate opportunities within the creative process, uncertainty is an optimistic solution to the complex problems that demand answers from more than one actor at a time. Uncertainty explores the answers to the question How will we live together? from the perspective of social input, accomplished through crossdisciplinary processes. The exhibition celebrates the architectural practices that go beyond the usual framework and the architects who implement innovative strategies for social impact that redefine the core of the discipline.