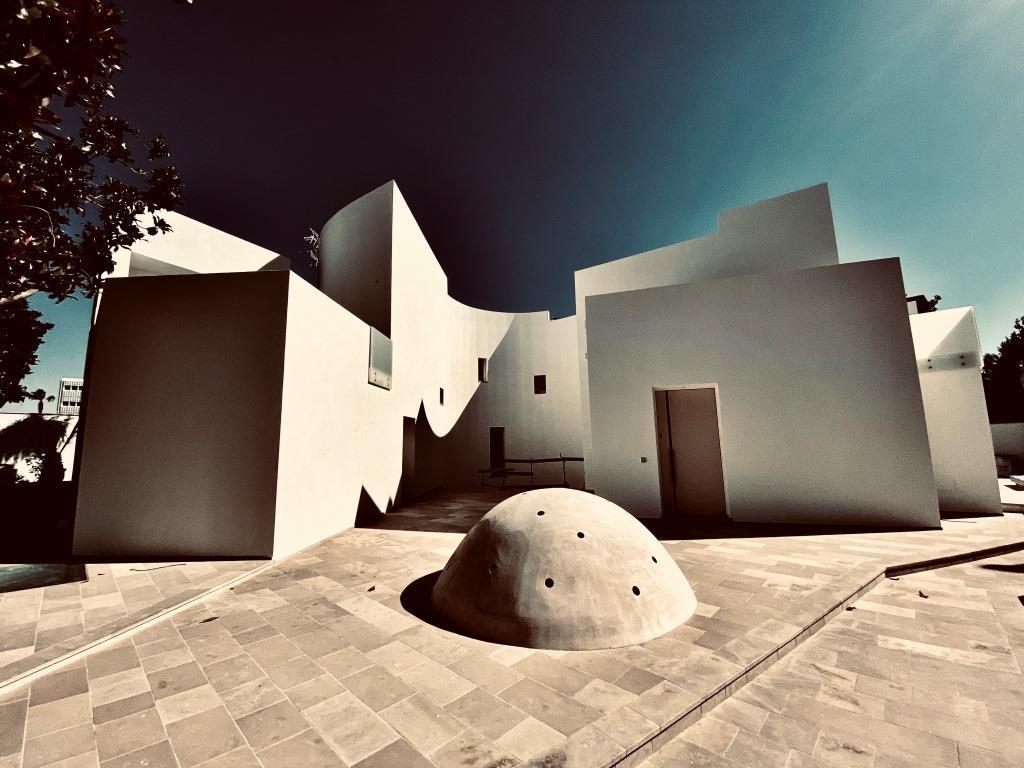 Sequential Alternation / Arch. Antonio Ferilli
Architect:
Antonio Ferilli
Photographer:
Carlo Sigon
In Lecce, the splendid capital of the Apulian Baroque, local architect Antonio Ferilli has recently completed an architectural project which plays on the alternation between homage to local traditions and their updating.
The building includes three different houses, distributed on three levels, which feature the same architectural language and yet each maintains its strong personality, thus guaranteeing the protection of their privacy for the three families, who share the main entrance and the common areas.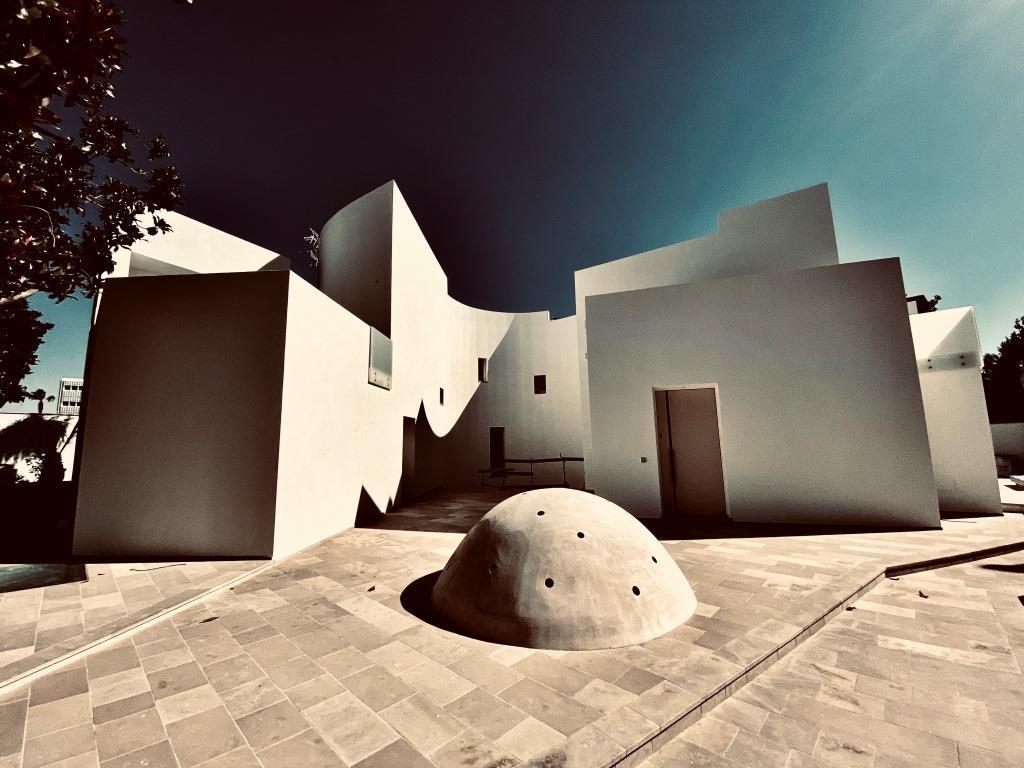 The spatial distribution starts from the large lightwell facing south-west, which leads, through some stairs, to the basement – occupied by the cellars and the common SPA – and then proceeds, intertwining volumes and living functions of the three residences, in a unique piece of architecture that reinterprets the concept of the ancient local farms, namely places intended for the common life and work of the families.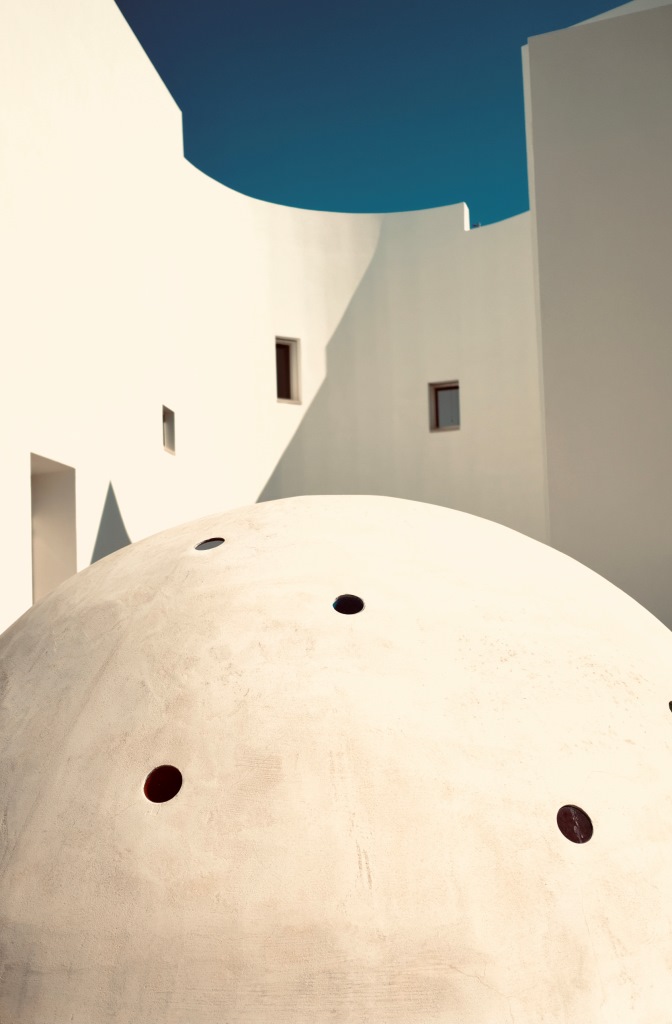 Small views, openings and lights alternate in the structure in an apparently random sequence, generated by the golden section, which allocates them on the large white washed surfaces according to the ancient idea, widely rooted in the Mediterranean areas that, by reducing the size of the windows we can increase the natural summer cooling. The leitmotif of the project is, in fact, this continuous, playful alternation of tradition and modernity, light and shadow, solids and voids, aesthetics and functionality, high volumes and accessible wells.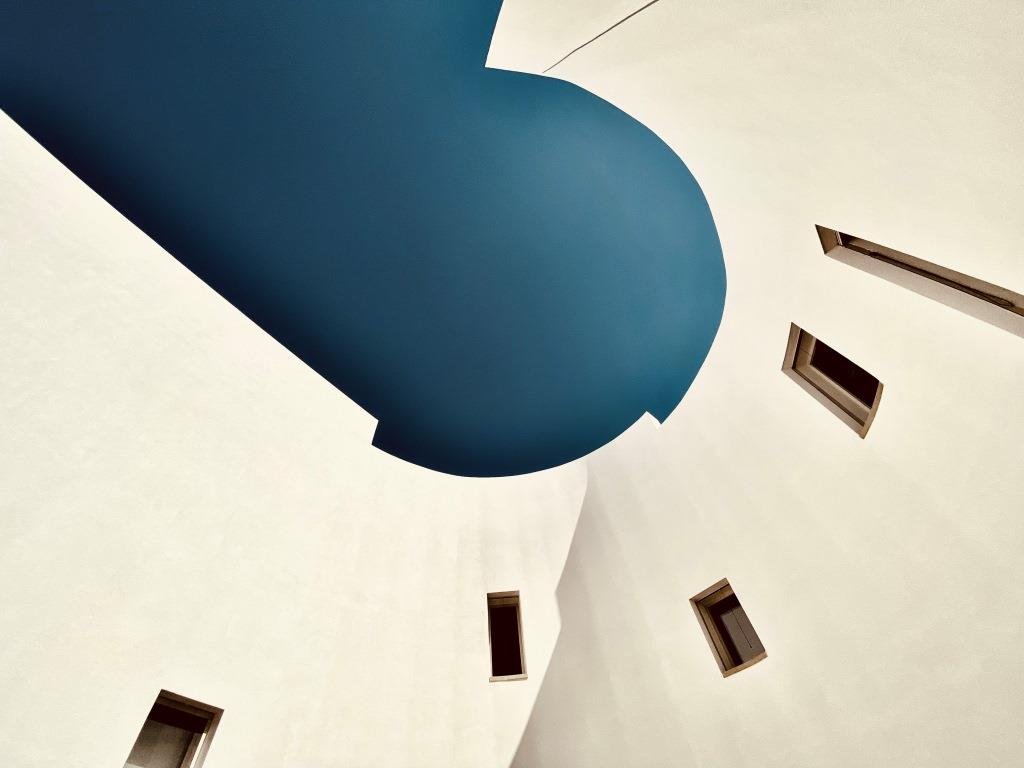 The façades – insulated with polystyrene sheets of architect Antonio Ferilli's recent work are characterized by a very fine grained white smoothing coating, finished with three crossed passes of a trowel, which allowed to obtain a discontinuous and opaque effect, very similar to that of the white lime of the ancient farms in Salento. As another tribute to local materials, local Soleto limestone in natural dove-gray tones was used to create the external flooring, as well as for the thresholds and the window sills.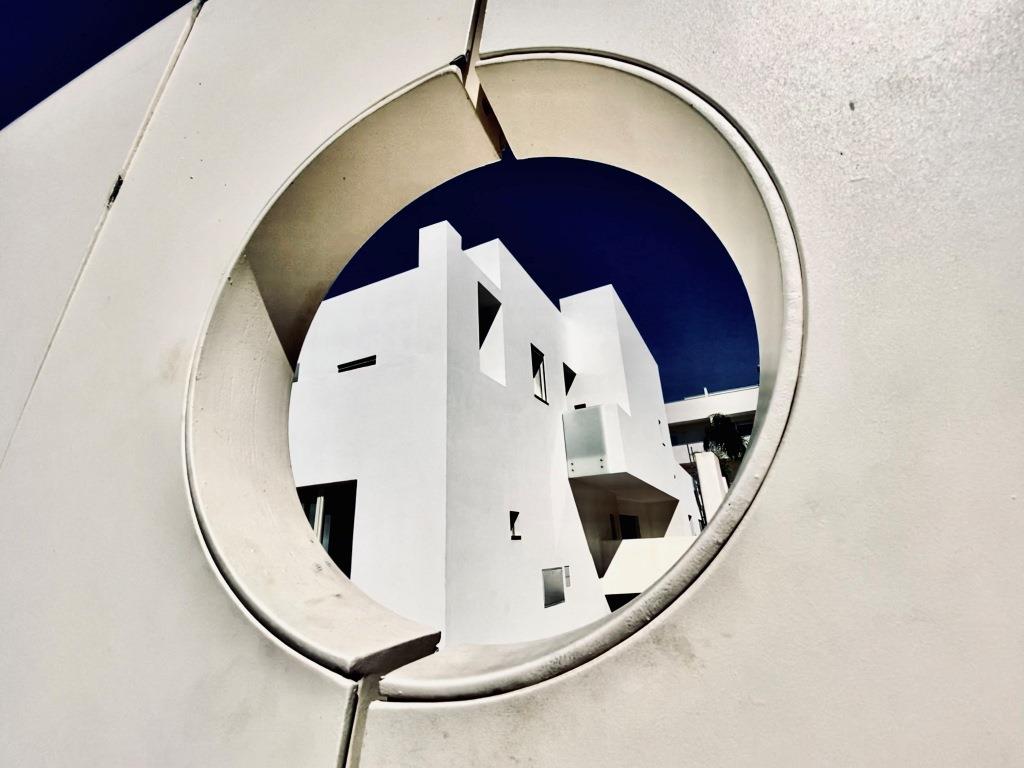 Inside, the large window of one of the three houses illuminates the precious 2 cm thick Carrara marble, laid to form large rhombuses that cover the flooring of the entire living area, the kitchen and the suspended staircase leading to the sleeping area, where an Italian walnut flooring, combined with ultra-clear crystal balustrades, enhances the refined furnishings, custom-made by local artisans, and the lime washed walls and ceilings.