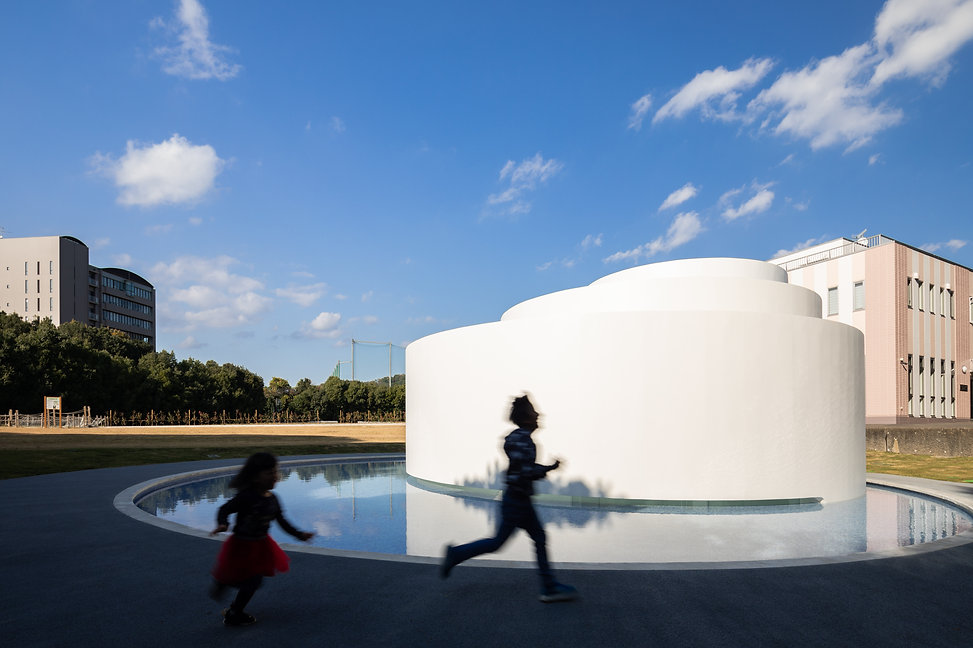 Plaza Circle / T2P Architects
Architect:
T2P Architects
Photographer:
Vincent Hecht
The Atsugi Forest Environmental Research Center, a training facility owned by Kansei Kogyo, which specializes in the management and cleaning of sewer pipe networks, is located in the Morinosato district of Atsugi City, Kanagawa Prefecture, Japan. We proposed to the client to create a plaza for visitors at the entrance to this facility, which was originally a parking lot. Elements such as outdoor toilets, outdoor washbasins, and disaster prevention wells, which are usually located in a corner of the park, were integrated with a water garden utilizing well water and placed in the center of the site to create a highly centripetal plaza that will be the face of the company.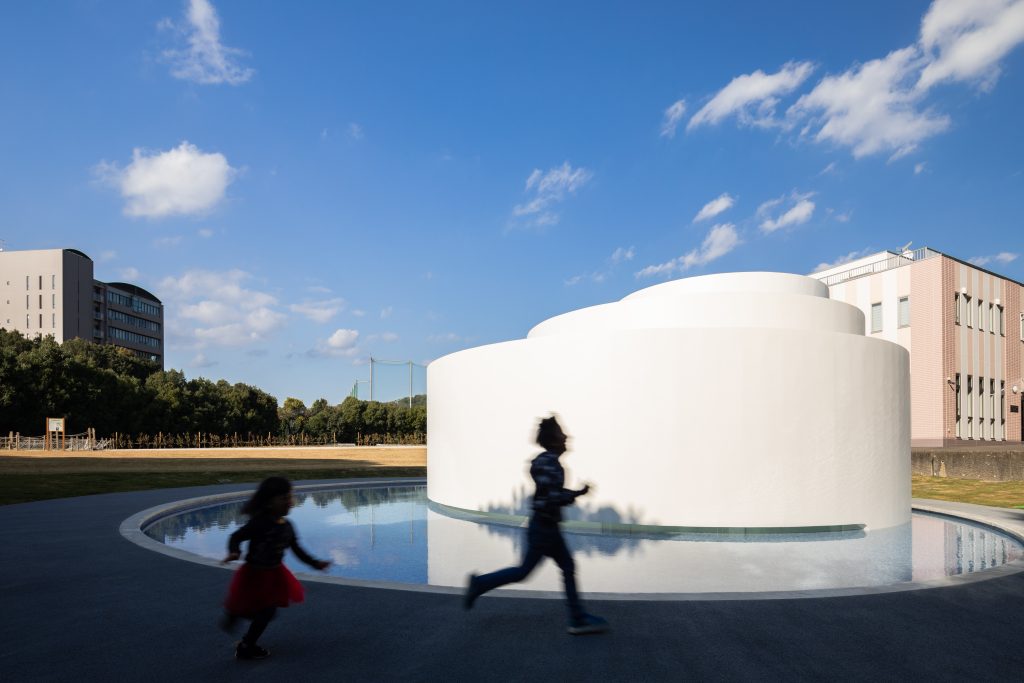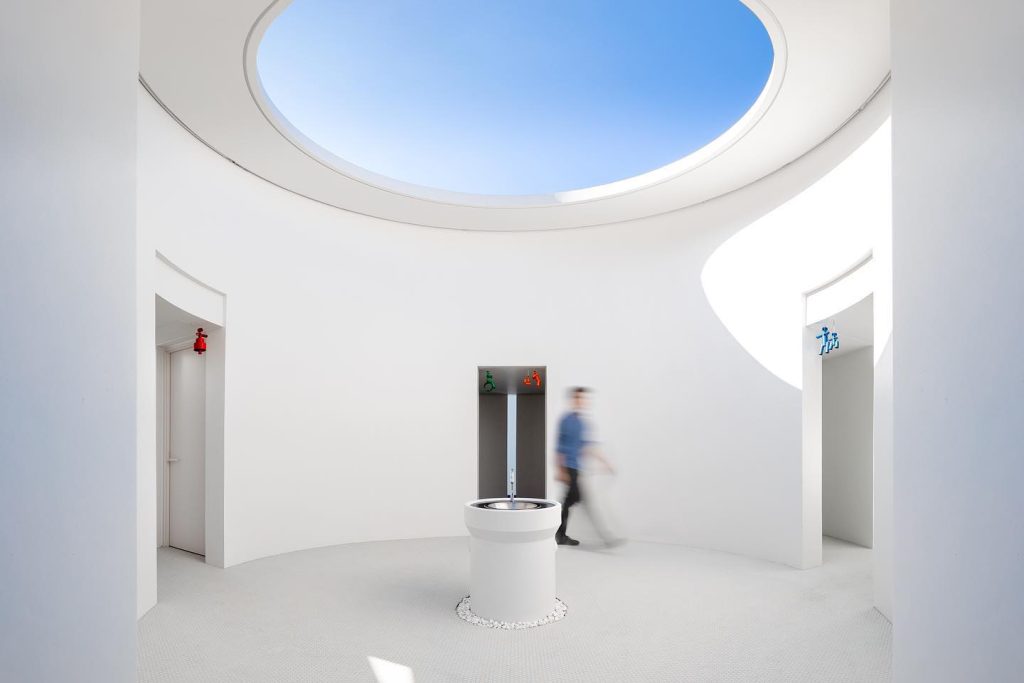 On the circular water garden, which is continuous with the surrounding grass, we designed a three-layered circular space that enhances the centrality of the plaza, and a different relationship with water inside and outside the circular space. The central courtyard is an outdoor washbasin space where one can feel the sound of the water flowing in the water garden. The four restrooms surrounding the courtyard, each with a view of the water garden, are quiet spaces with independent walls that block the view of the outside. On the other hand, the outside of the floating wall was planned as an active water area for children to play with water in continuity with the grass. The abstract white space that amplifies the presence of water reflects the company's continued commitment to purity.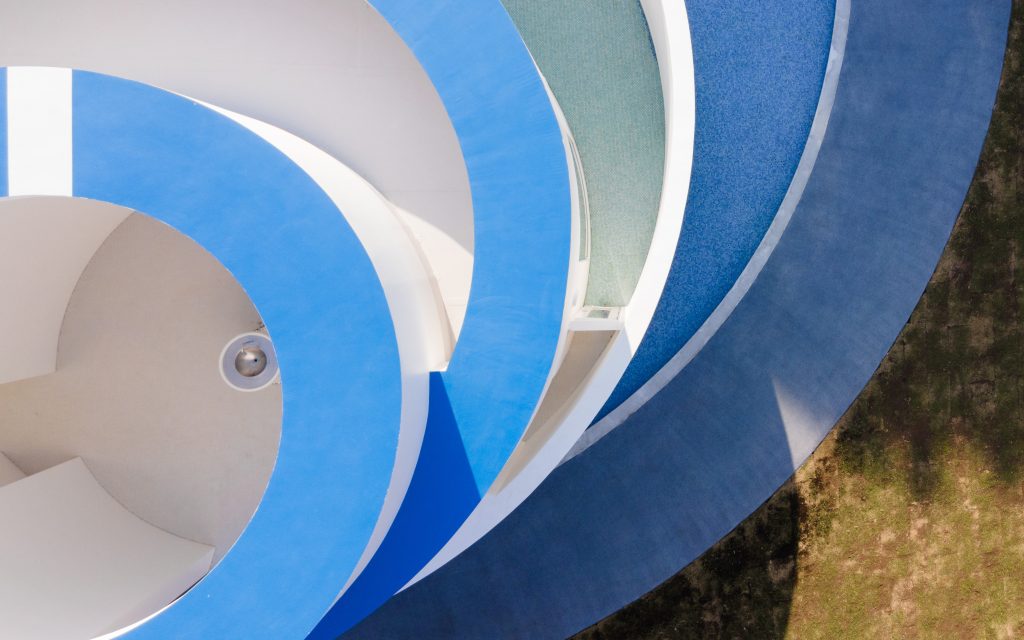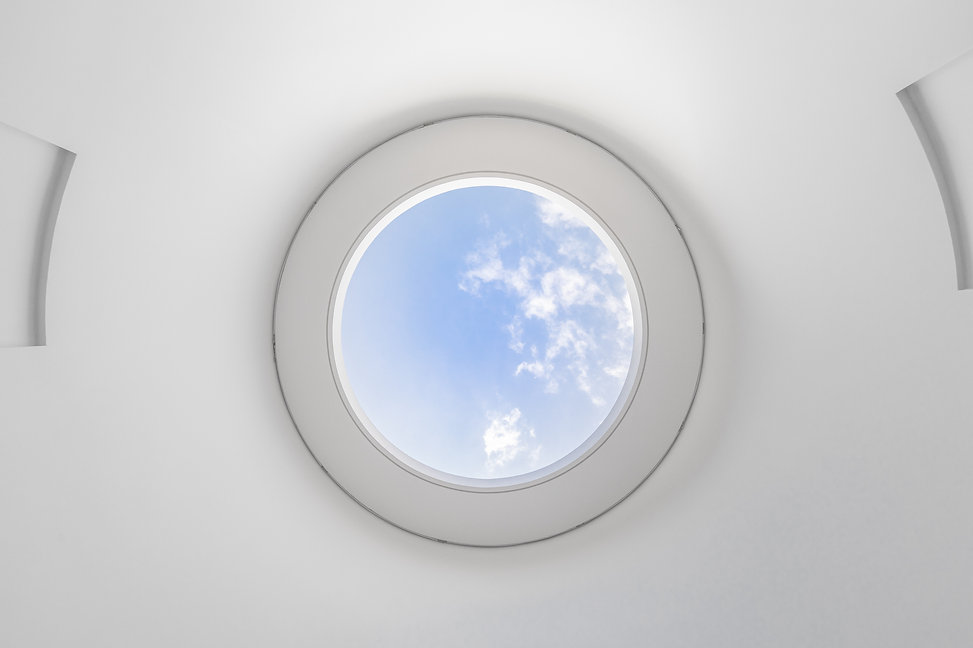 Inspired by the sewer pipes handled by the company, three cylinder spaces of different heights were proposed. The indoor and outdoor hand wash basins were converted from hume pipes. The restroom sign was designed as a three-dimensional pictographic sign combining VP pipes, which are drainage pipes. We tried to convey the image of "pipes" as much as possible in the details of the building. We hope that visitors to the "Plaza Circle," which embodies the spirit of the company, will be inspired to think about the sewage infrastructure that supports the city, which they are usually unaware of.
---
Architects: T2P Architects
Location: Astugi, Japan
Area: 80 m²
Year: 2022
Photograph: Vincent Hecht