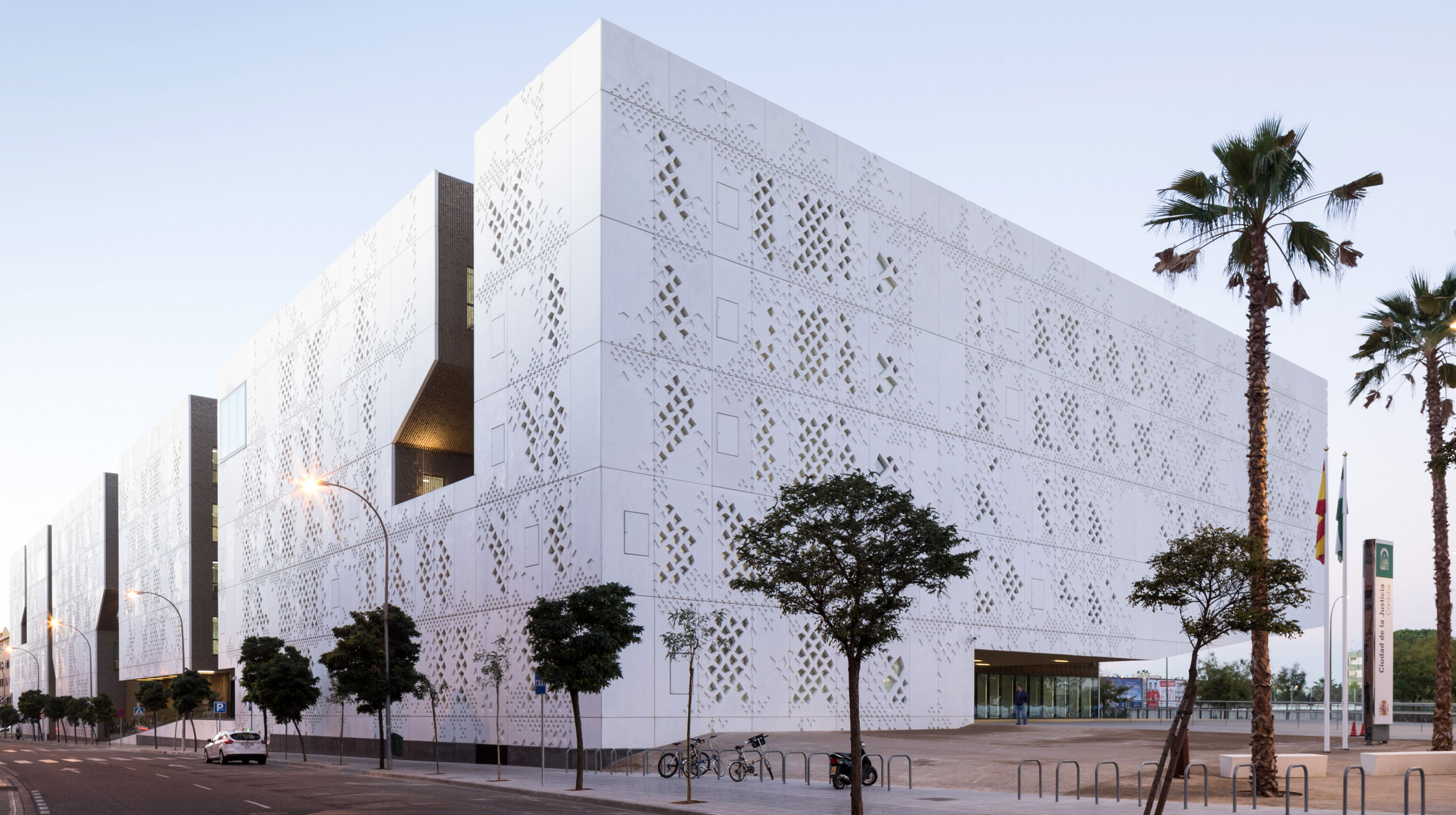 Palace of Justice / Mecanoo and Ayesa
Architect:
Mecanoo and Ayesa
Photographer:
Fernando Alda, Javier Orive
The new Palace of Justice, designed by the Dutch architecture firm Mecanoo in collaboration with the engineering company Ayesa, is located in the Arroyo del Moro neighborhood on the outskirts of Córdoba; a neighborhood dominated by anonymous housing blocks, resulted from the rapid urban development of this 21th century.
These individual blocks are unable to generate public spaces or to offer a qualitative contribution to the city, but collectively they form a compact and coherent urban identity. The responsibility to add a new building in this area, capable of upgrading its public realm and add civic quality, has informed the design concept.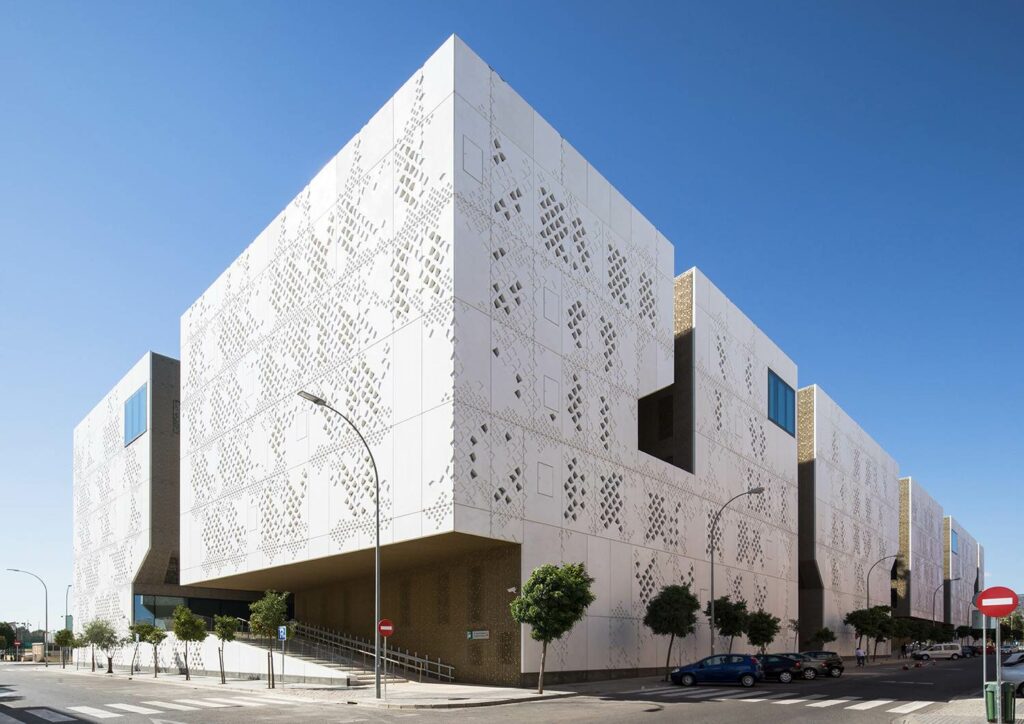 This 48,000 sqm puzzle-like structure, marked by a series of fragments, follows a strategy similar to the spontaneous growth process of the medieval cities and emulates the experience of the dense historical center of Córdoba. The vertical fractures introduced in the building mass, creating what can be considered as a modern interpretation of the traditional Moorish patios, provide, together with the openings on the white GRC façades, natural light and ventilation in the central zones of the building.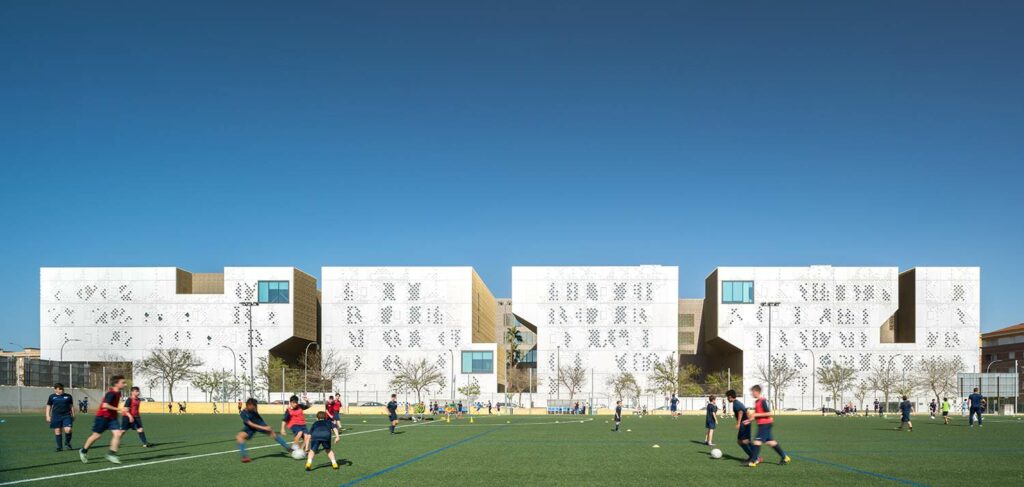 In Andalusia, like and more than in other Mediterranean areas, there are borders that, instead of dividing, represent meeting points; meetings of cultures, religions and artistic and architectural expressions. This enchanting region of southern Spain bears traces of the stratification of different civilizations. The new Palace of Justice of Córdoba, in Andalusia, seems to be a tribute, with its appearance combining massiveness and fragmentation, to this sense of tolerance, based on the integration of several entities that give life to a single, harmonious unity. The position of the new Palace of Justice, two meters above the street level, gives the building a strong symbolic power while solving the problems of security created by the insertion of semi-open patios.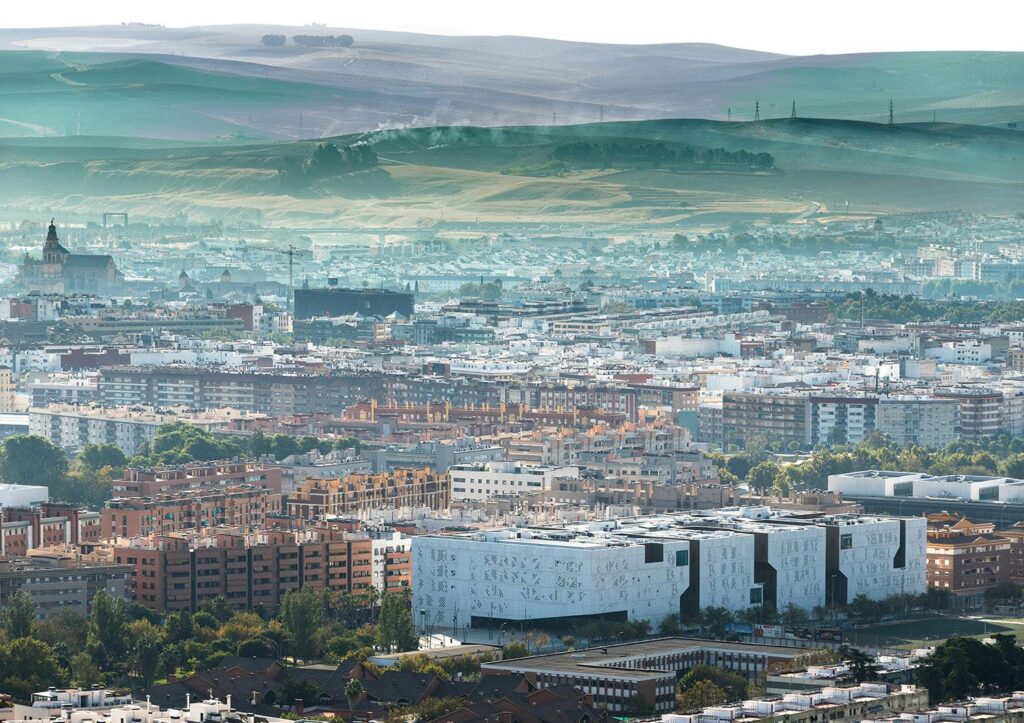 The palace can be accessed either from the main entrance square or through smaller open patios located along the other three sides of the building. From the main entrance, the interior organization is easily recognizable: a central spine creates a circulation axis which connects the various programs of the building. This space, which spans through several floors across the entire length of the building, also links the public circulation with the exterior patios.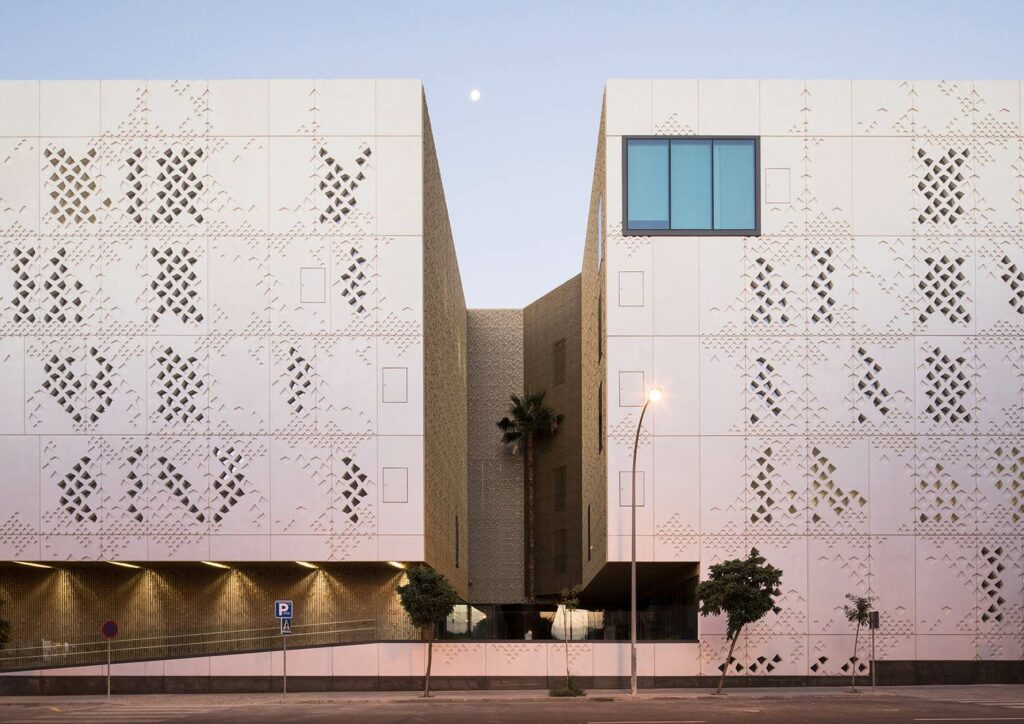 The internal functions – including a courthouse with 26 courtrooms, a Forensic Institute, a wedding room, offices, a café, an archive, the offices, a prison and an underground parking garage – become more private towards the higher floors of the building. At the level of the square, the courthouse features an open ground floor that contains most of the public sections such as courtrooms, marriage registry and restaurant. High security offices are located on the upper floors, while the jail cells are below ground level.