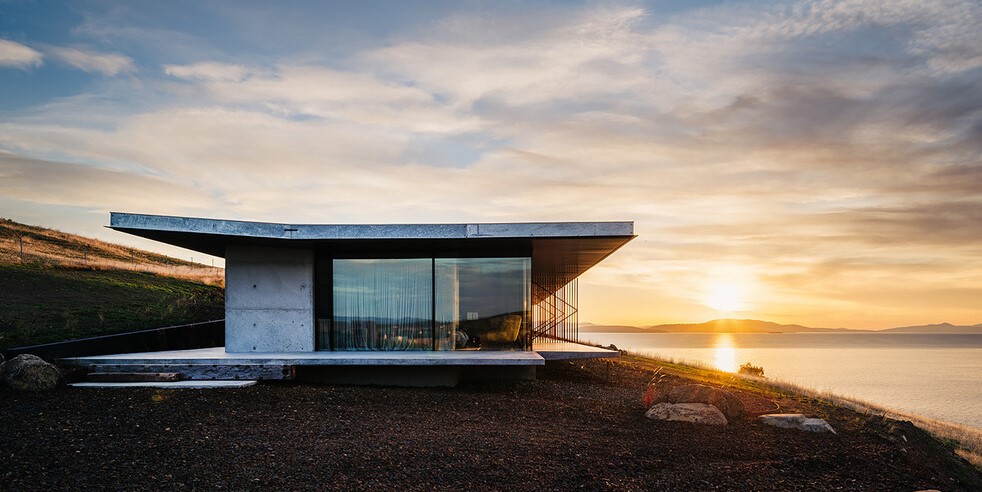 May's Point House / Tanner Architects
Architect:
Tanner Architects
Photographer:
Adam Gibson
The May's Point House is designed by Tanner Architects and located about twenty minutes from Hobart, Tasmania's capital. The house was purchased by a Sydney couple with three adult children and who were looking for a holiday house. A durable, tectonic structure enables subdued spaces that bring focus to the expansive seascape location. Industrial components are utilised to create an architecture of tactility and resilience. The project continues the exploration of architecture as a simple, unadorned vessel by which you experience the landscape.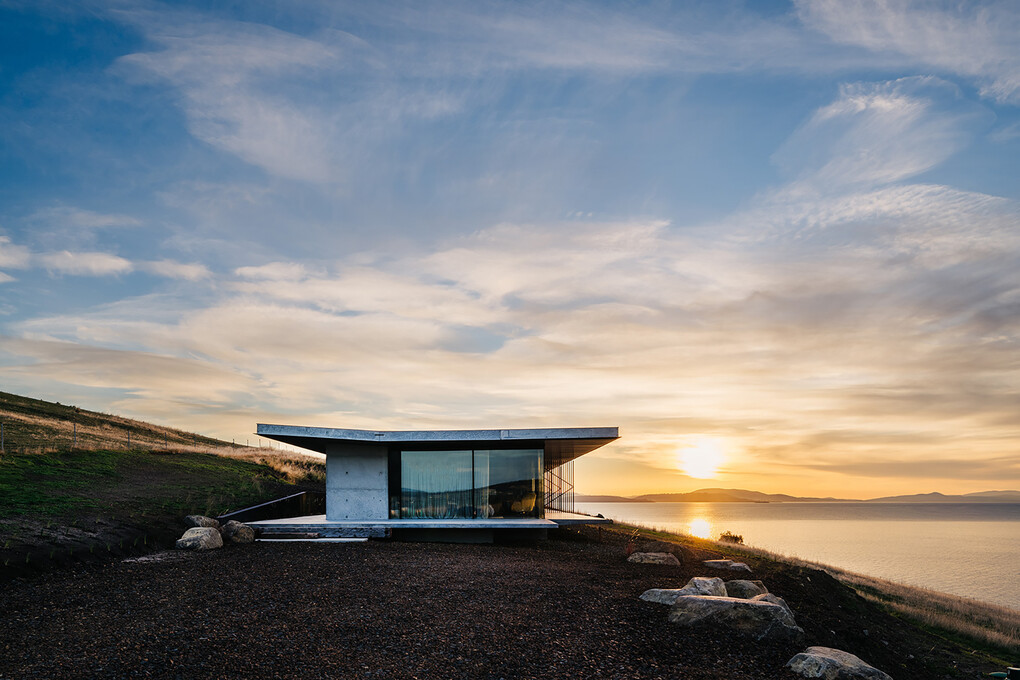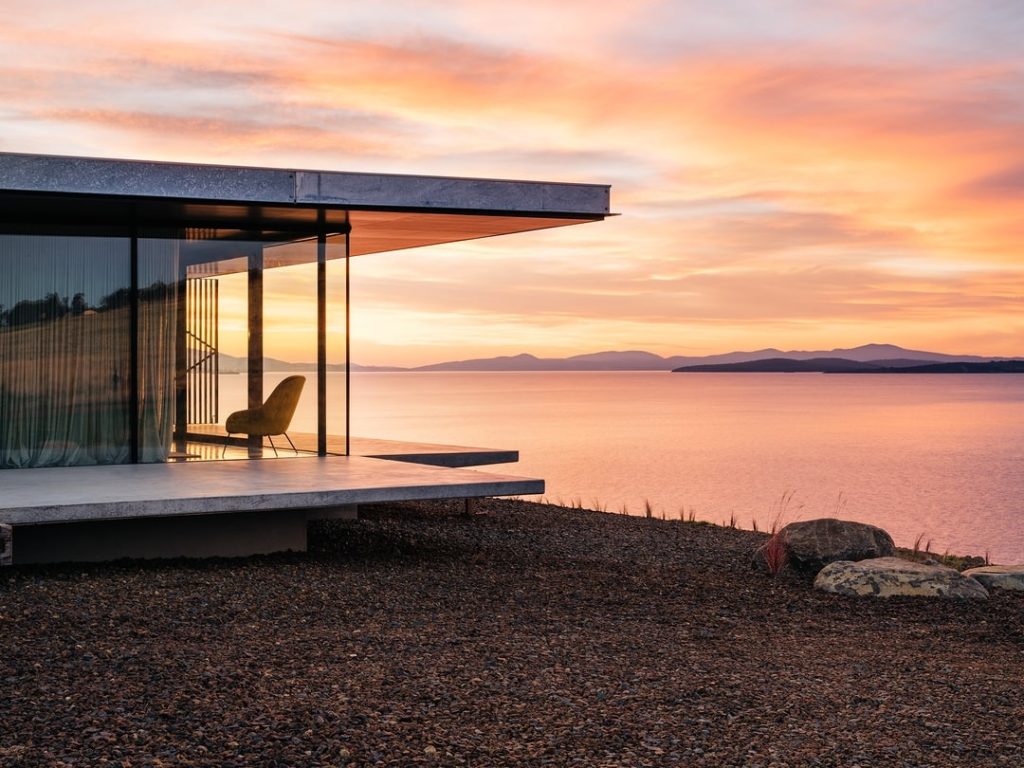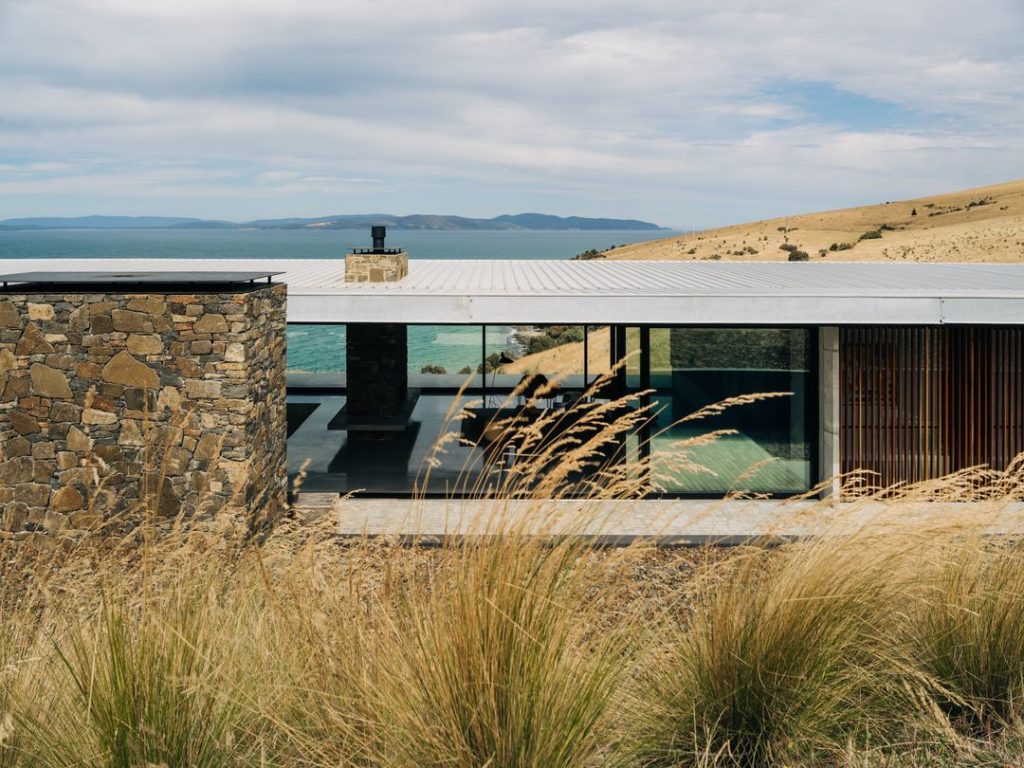 The low-slung house, with broad eaves, is constructed in in-situ concrete and generous glazing. Inside, five concrete walls divide the space into individual areas. They also support the large roof, which provides shelter from the wind as it frames the landscape. The resulting layers create a sense of open space, with fluid transitions between living, dining and sleeping areas and the outdoor space. As a result, the three bedrooms have impressive views across the bay and direct access to the terrace. The living room is lit from three sides via extensive glazing, with a large fireplace clad in natural stone that divides the space into a living and dining area.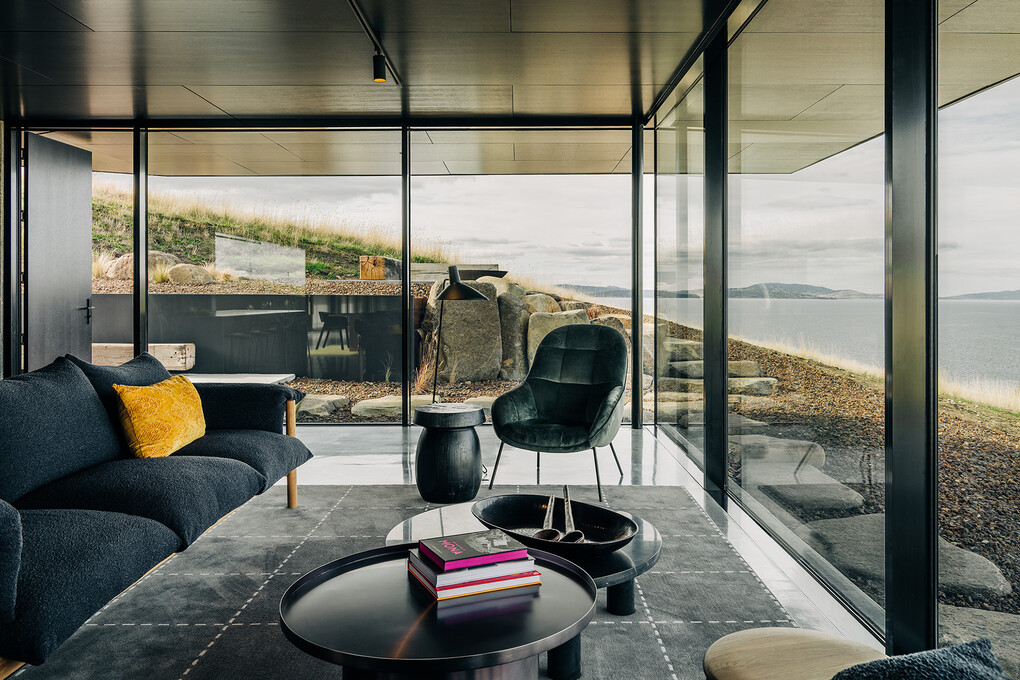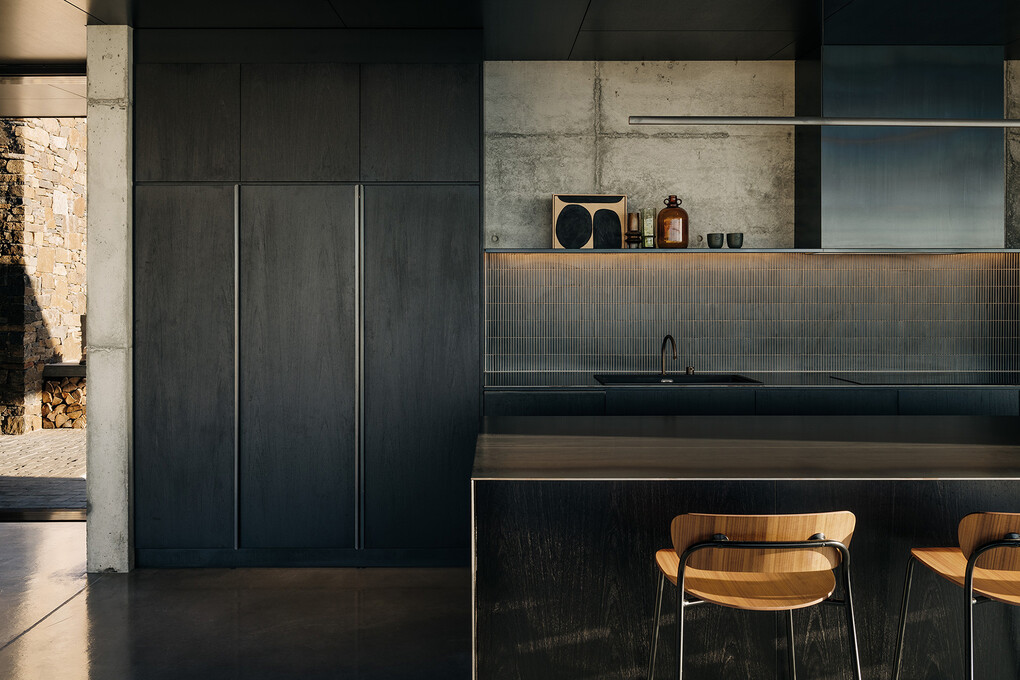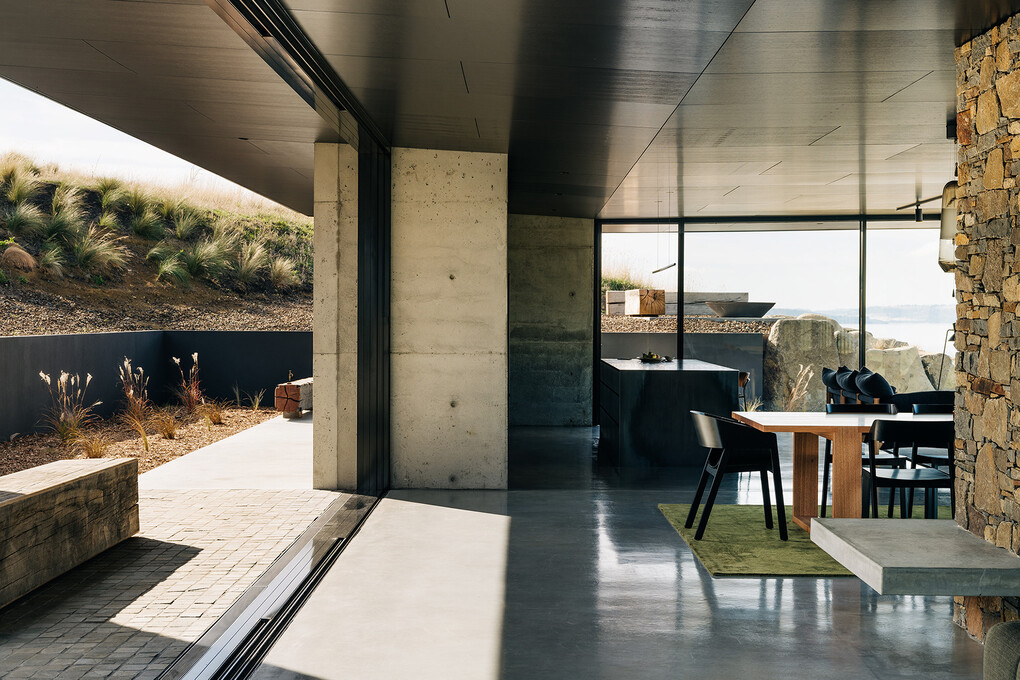 Light forever changes across the undulating grassed hills and headlands. Fredrick Henry Bay below shifts with mood, placid or ferocious. The sound of restless sea and wind resonate through the main space on a stormy evening. A broad eave hovers over the periphery to shade and protect. Understating the formal response to allow the landscape to remain at the fore; the subtle curation of landscape through space making that doesn't compete with place. The result is a heartfelt response to site; combining an awareness of the significance of its location and its influence on the broader milieu.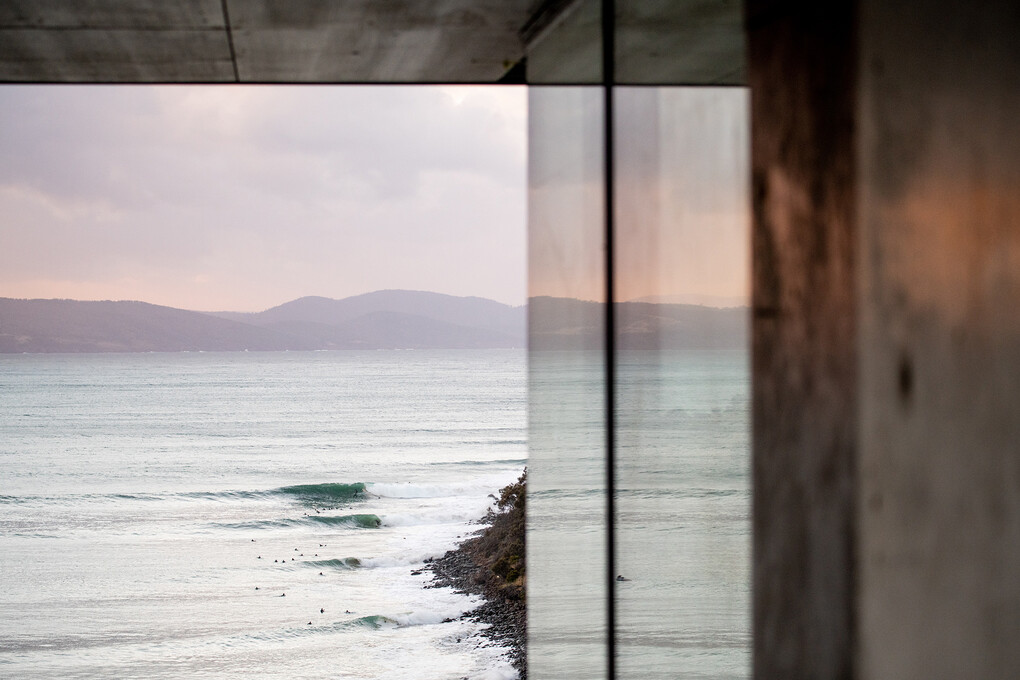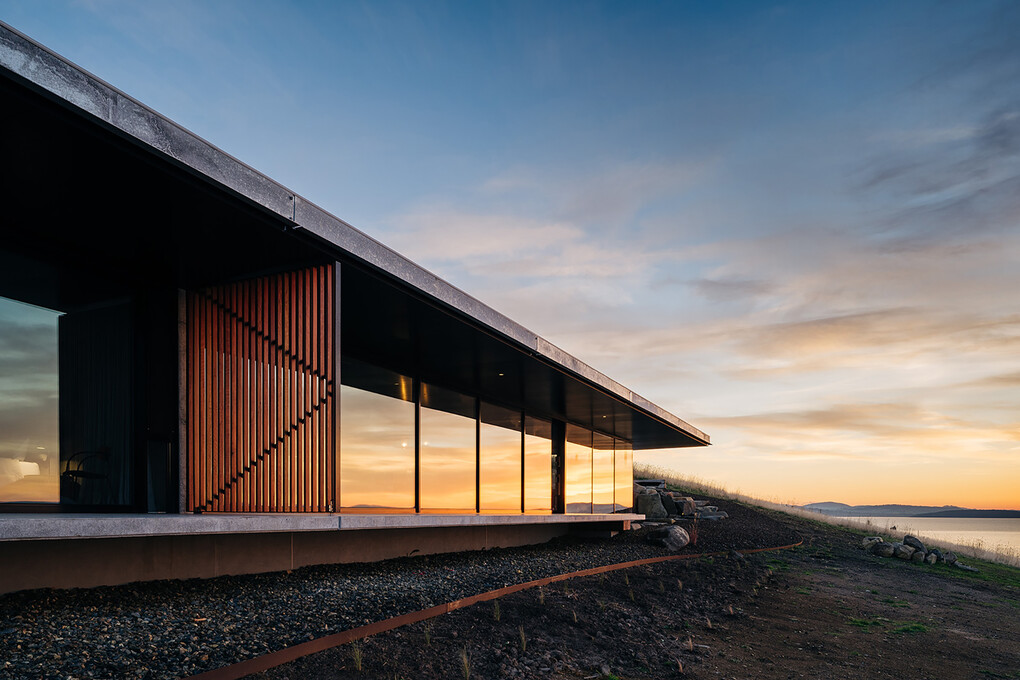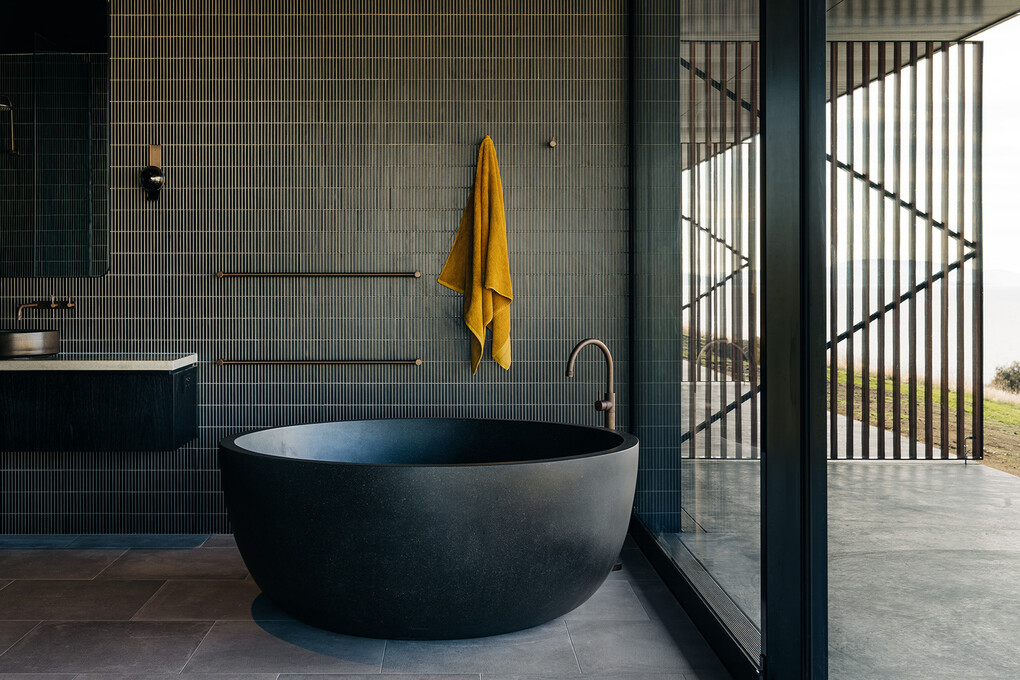 Project title: May's Point House
Architecture: Tanner Architects
Location: Tasmania
Photography: Adam Gibson