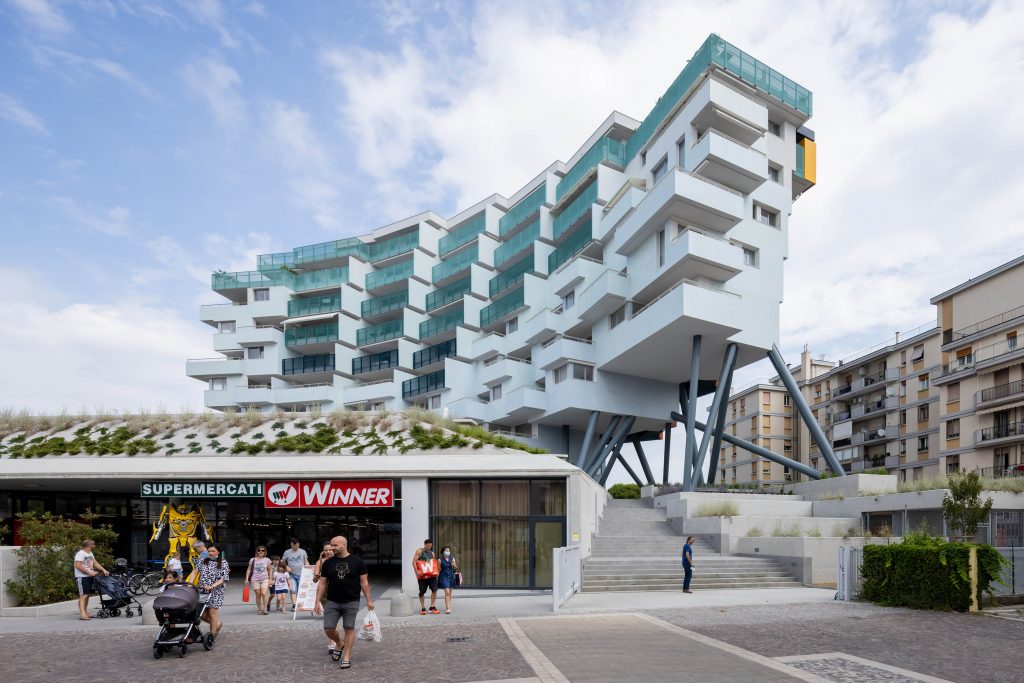 Le Bâtiment Descendant l'Escalier / ELASTICOFarm
Le Batiment Descendant l'Escalier, designed by architecture firm ELASTICOFarm, in Jesolo, a seaside tourist destination near Venice, Italy, emerges with strength and determination amid suburban sameness to affirm the need for renewal and redemption from the banal uniformity of the surrounding constructions. The result is a work of great impact, in which an effective relationship is established between private and shared spaces, and with the public realm of the city.
Le Batiment Descendant l'Escalier is a project that, starting from the peculiarities of the place and the client's request, develops without apparently questioning either one or the other. However, the project tries to exploit the position and the building typology to imagine an architecture in which the use of shared spaces becomes its best quality.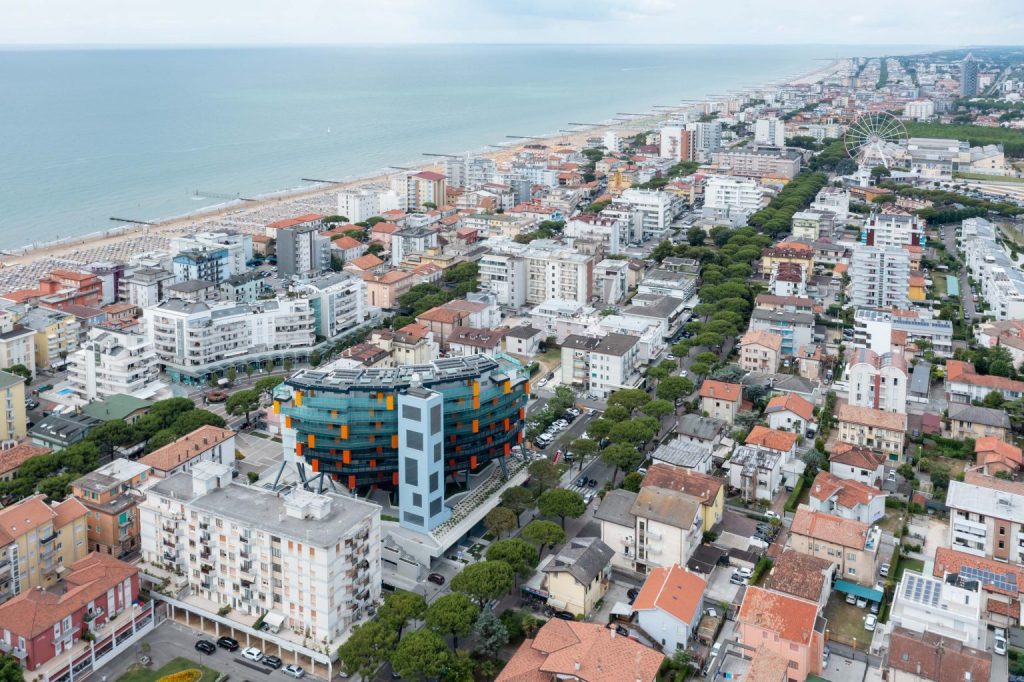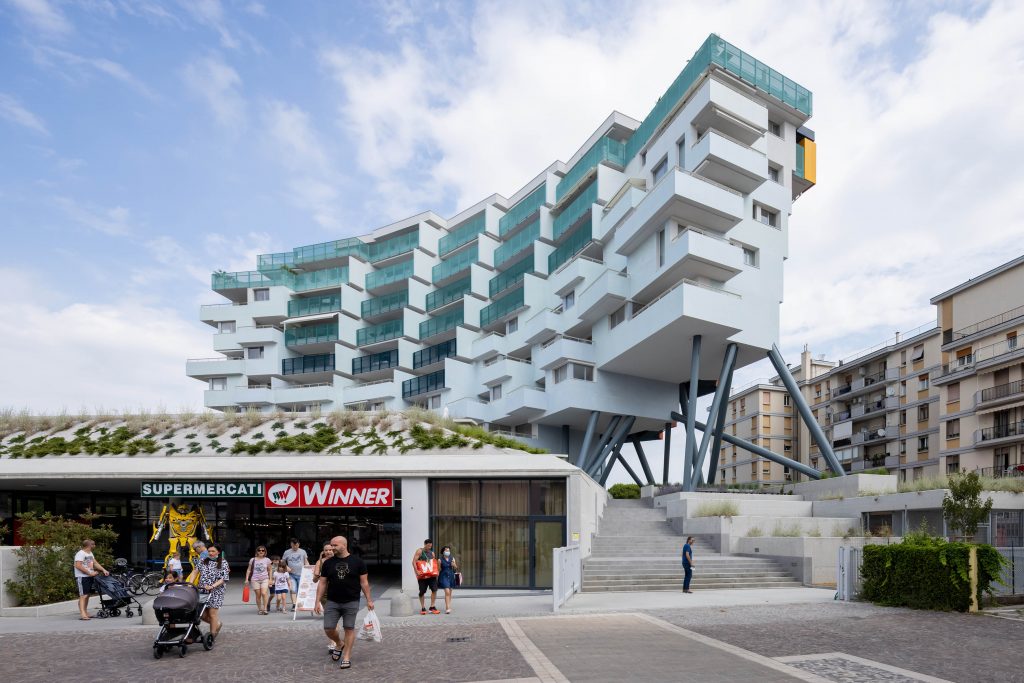 The project involves the urban space to activate those links between public and private use of the space. The separation between the residential part of the building and commercial one produces an elevated floor for collective condominium use, a new partially covered artificial territory, equipped with a solarium, relax area and swimming pool.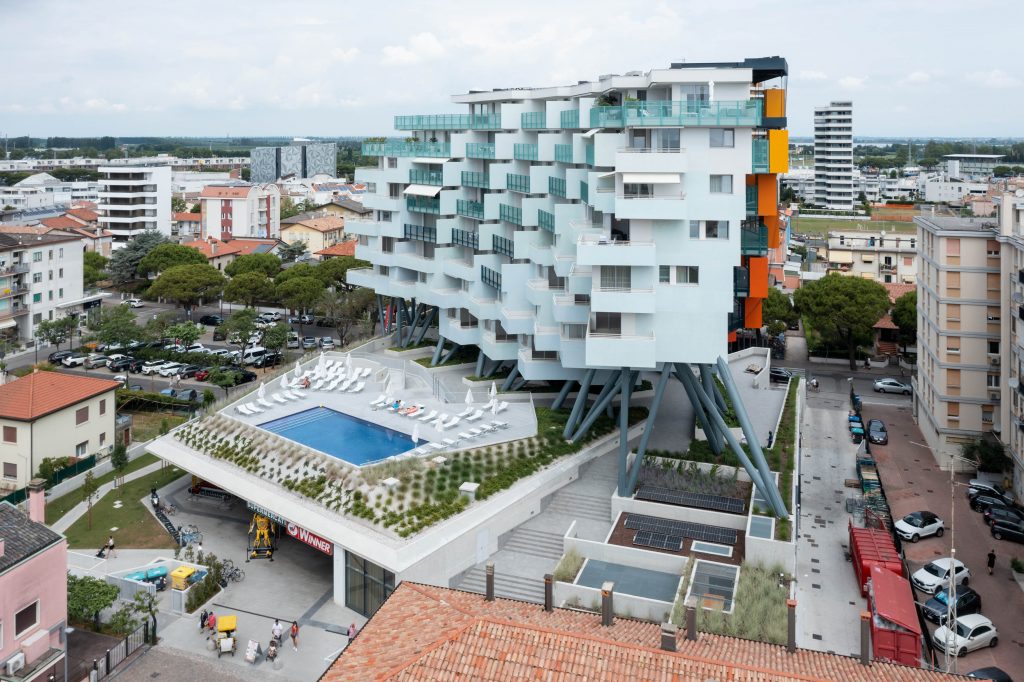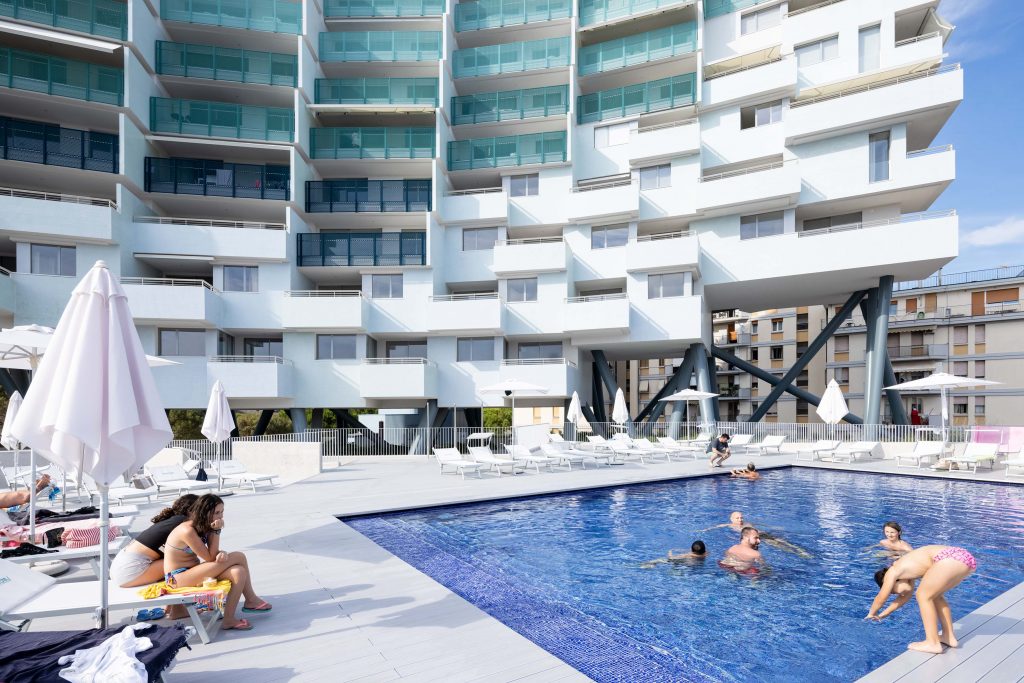 This physical detachment between the two functions allows the articulation of those expressive structural elements that characterize the building. The irregular metal stilts connect the cartesian structural system of the ground and basement floors with the radial pattern of the load bearing walls suspending the appartments.
The living spaces are arranged like a vineyard and they step back to provide the the best exposure to the sun and the better views. The distribution system is designed to be the continuation of that common floor. The distribution galleries expand and narrow, becoming rest areas to promote neighborhood sociability. This distribution system is a device which allows the active use of a functional space inviting to look north towards the Venetian Lagoon and the Dolomites.