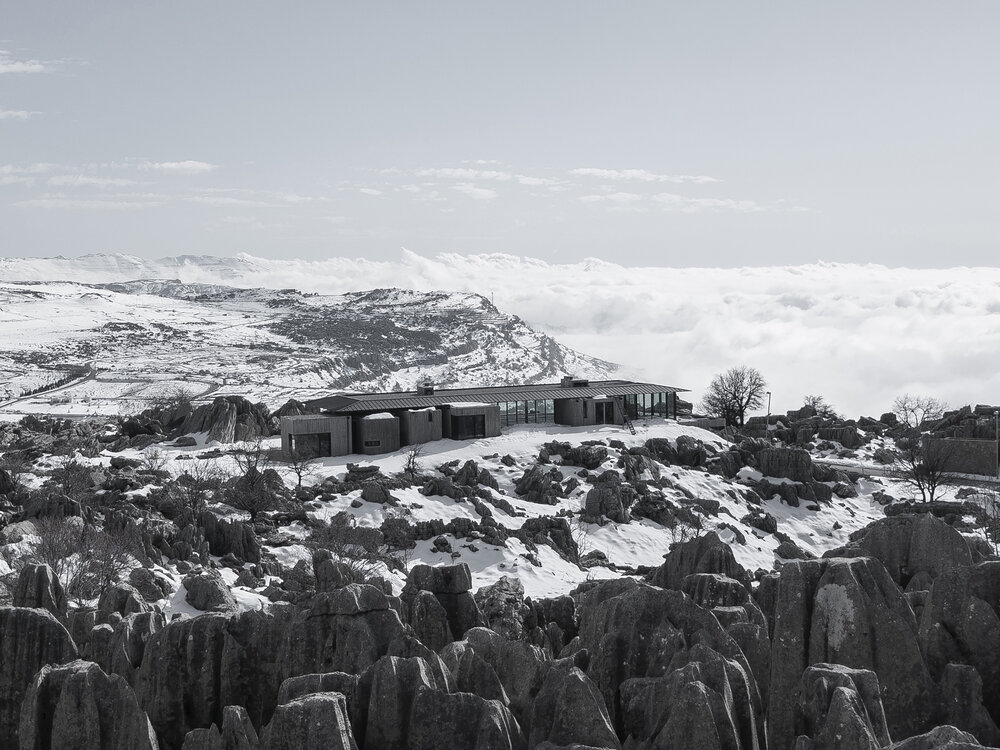 House On the Rocks / Karim Nader Studio
Architect:
Karim Nader Studio
On a uniquely beautiful but challenging site in Faqra, Mount Lebanon Governorate, the Lebanese architect Karim Nader completed a concrete and glass retreat, set among limestone rocks to the point of seeming their natural extension.
Located at 1,700 m above sea level, the house, with its transparency and the concrete in the same shade of gray as the rocks, looks like a rock formation carved by millennia of rain, snow and wind.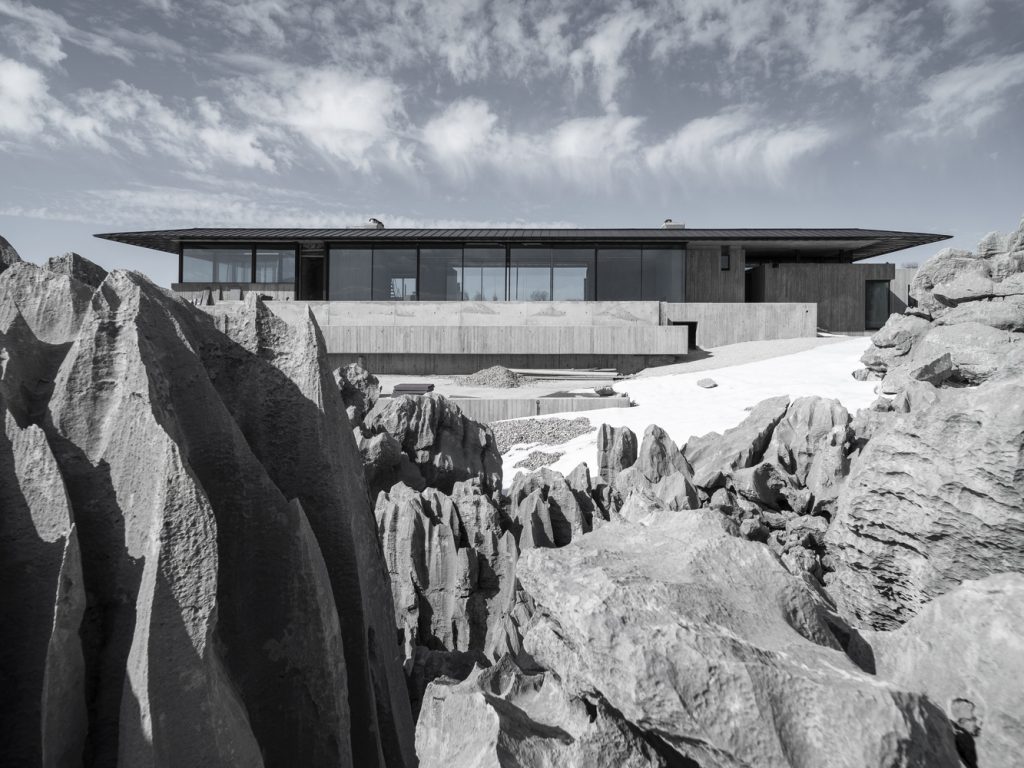 The small town of Faqra, famous for its majestic archaeological site with Roman and Byzantine ruins and for the Faqra Club, one of the most exclusive Lebanese ski resorts, is characterized by its landscape with scenic jagged rock formations, popularly known under the name of houses of ghosts, which have inspired the design and envelop the new retreat. Nature build us and we build upon Nature – as architect Nader pointed outfor this reason I seek to always listen to the voices of the Site, of Nature and of Man.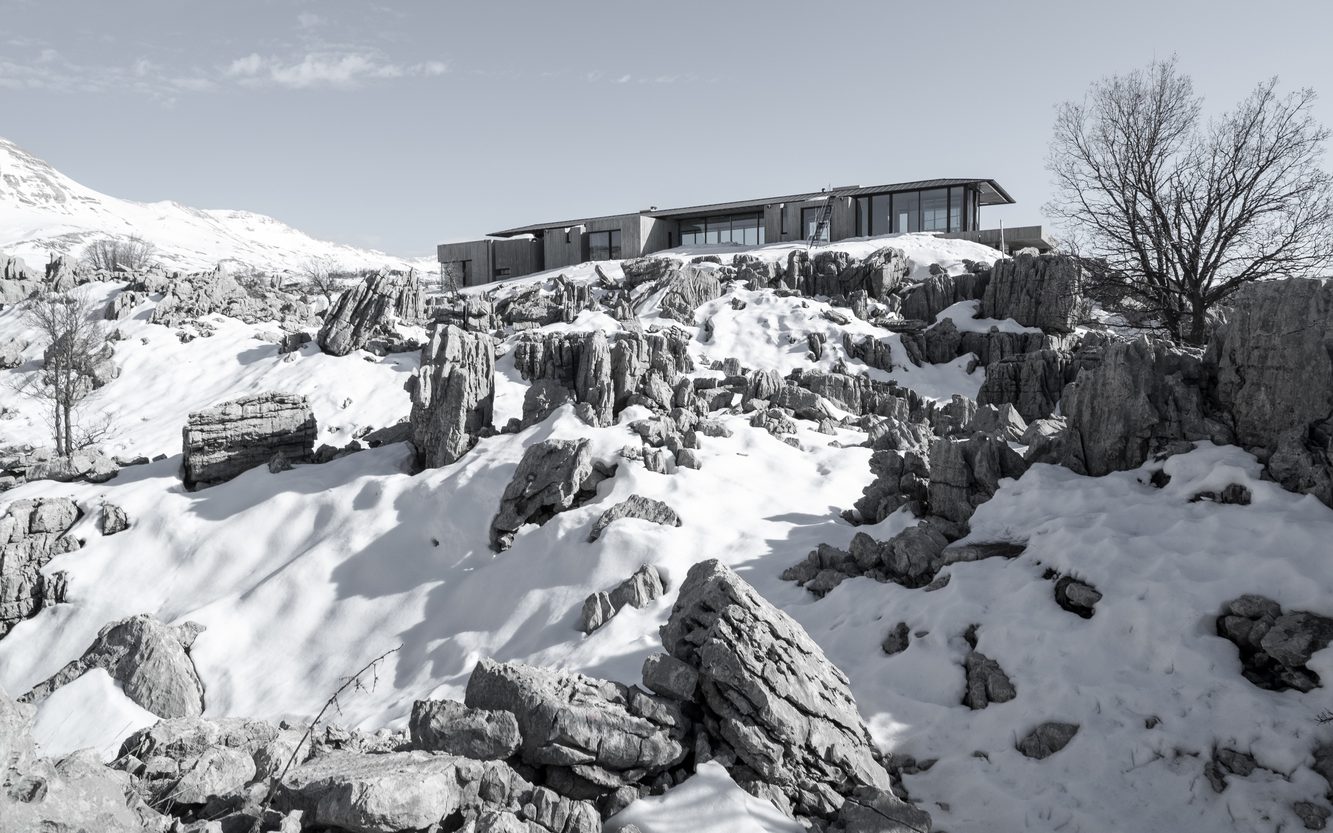 The new retreat-residence designed by architect Karim Nader, totally immersed in the splendid nature of Faqra and enveloped by its unique limestone formations, offers its residents panoramic views to the nearby ski resort, the surrounding valleys and, on clear days, to the city of Beirut, about fifty kilometers away, and the Mediterranean Sea.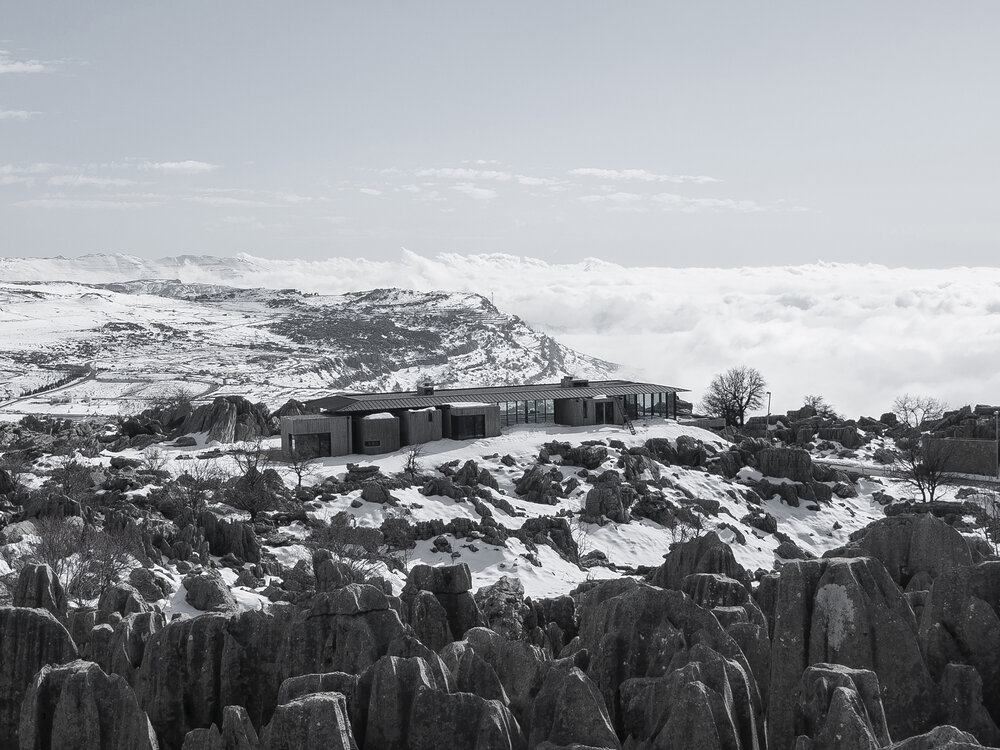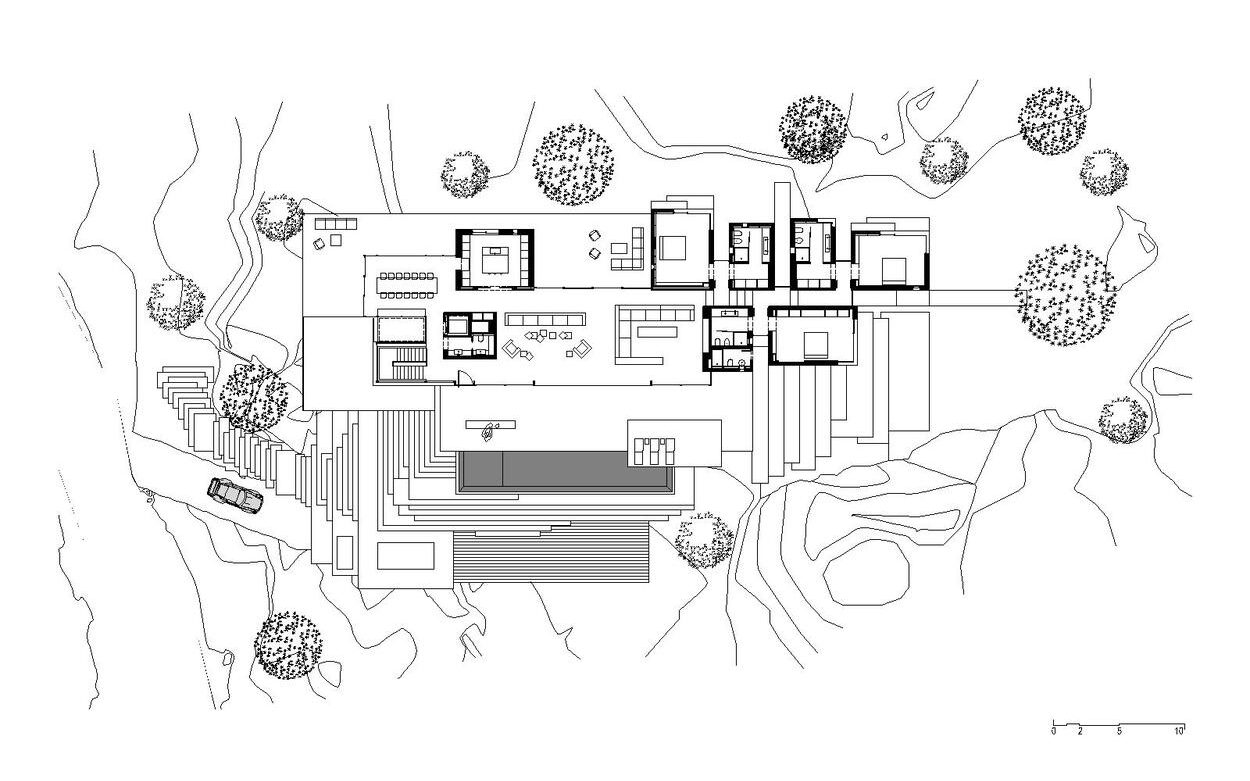 The house is made up of a dynamic and studied sequence of rooms entirely made of concrete and large glazed openings, gathered under a 18 m long zinc bridging roof. The house is accessed via a stunning long floating staircase, located on the west side, which, meandering between the rocks and the built volumes, leads to a large reception platform-terrace, located on the south side, where a long pool juts out towards the view and cascades down towards the street.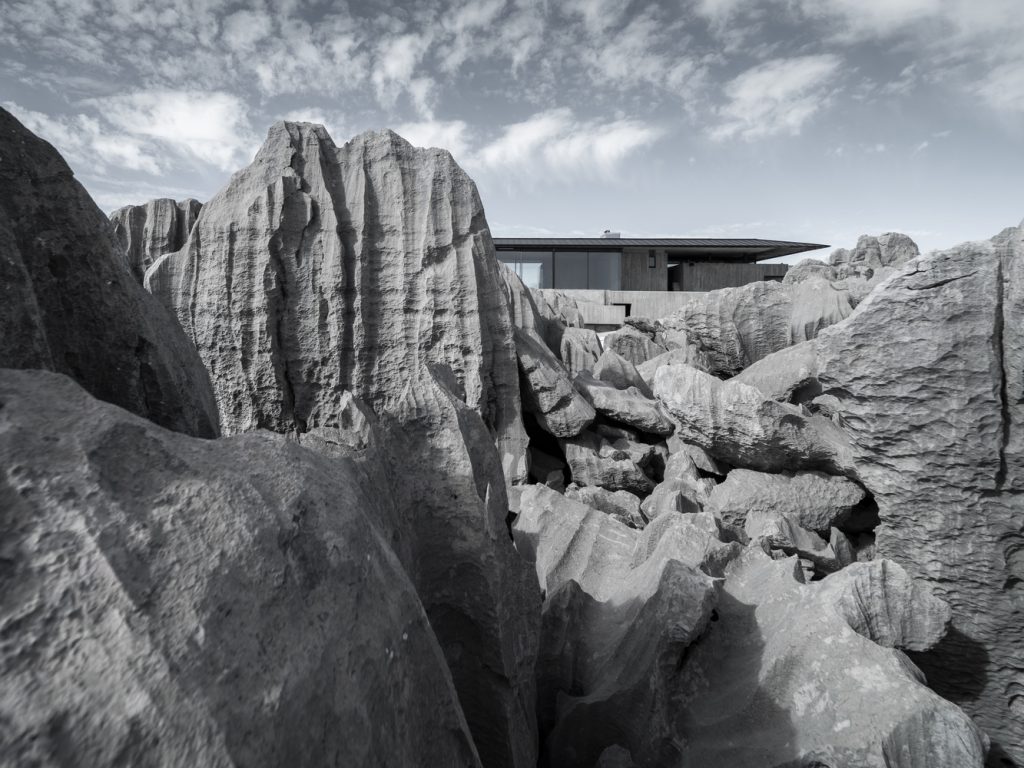 The southeast corner, with its existing circular rock formation, becomes the receptacle for a sundeck with a fire and an extended terrace with lavender plants, scattered smaller rocks and pebbles in perfect Zen style. The interiors house three bedrooms, fully cladded in wood to create warm and welcoming environments, which open up to a small outdoor patio with a tree, a rock and a selected perspective to the landscape.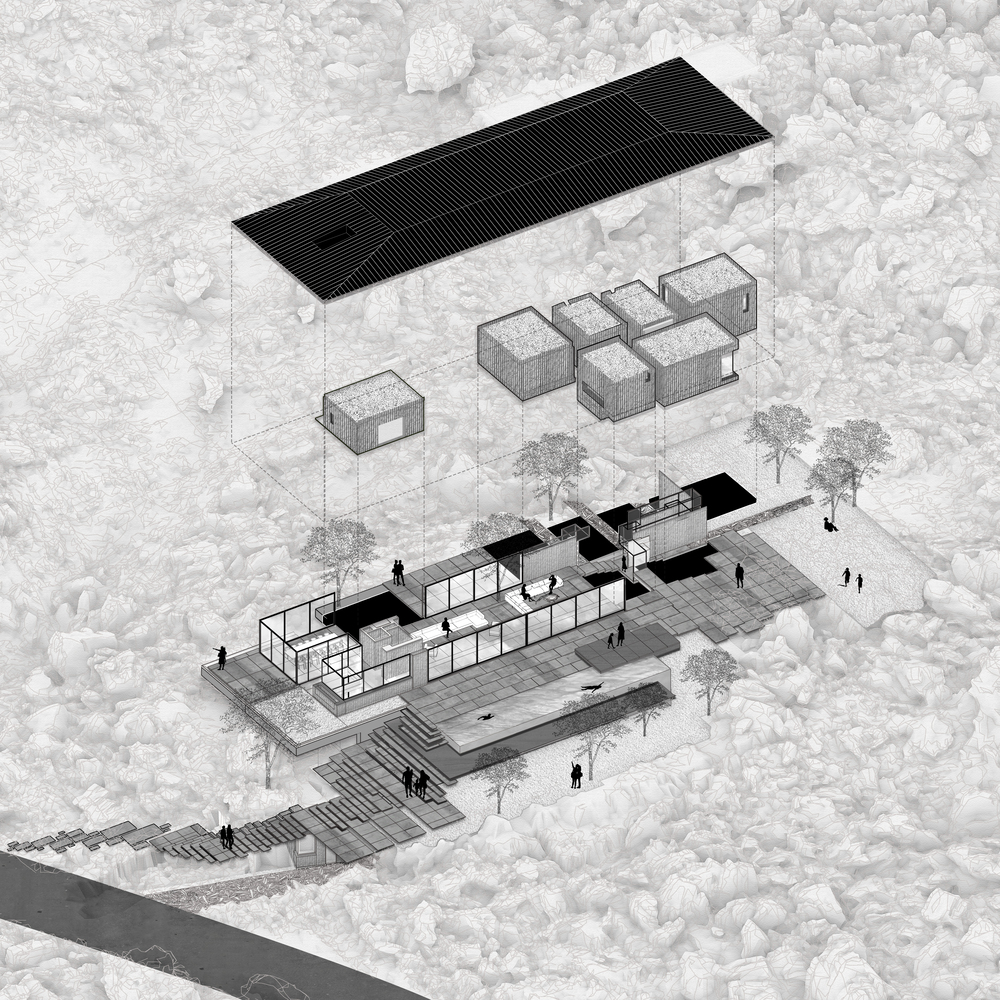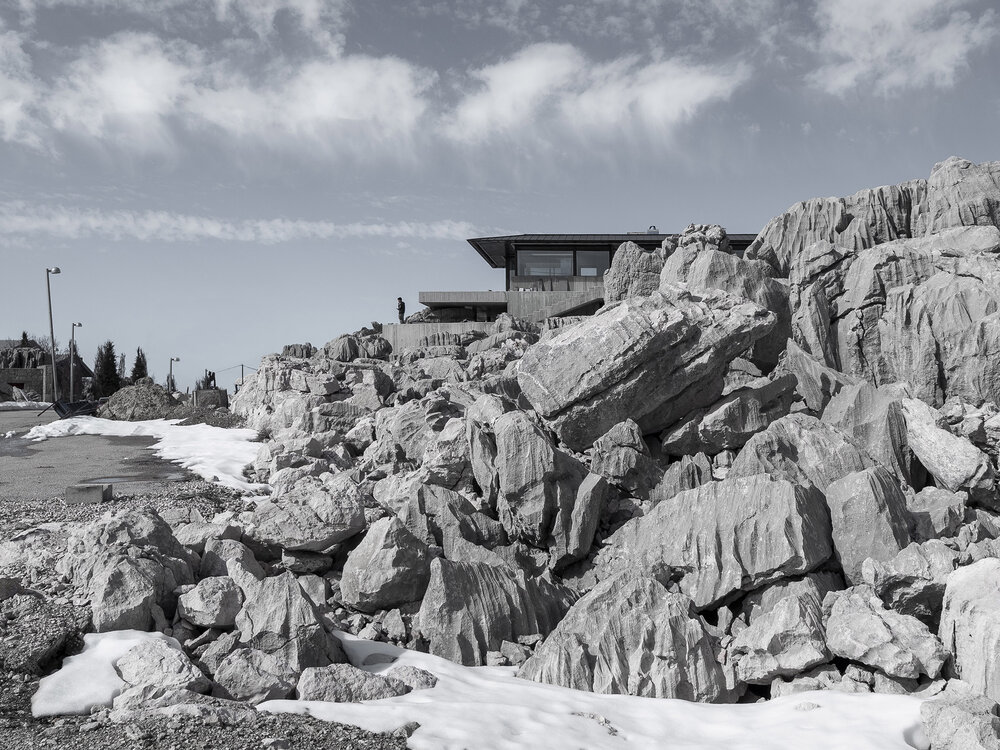 The living rooms, located under the long bridging roof, are bounded by fully operable façades to the north and south, allowing its residents to enjoy sheltered outdoor spaces in the warmer months.