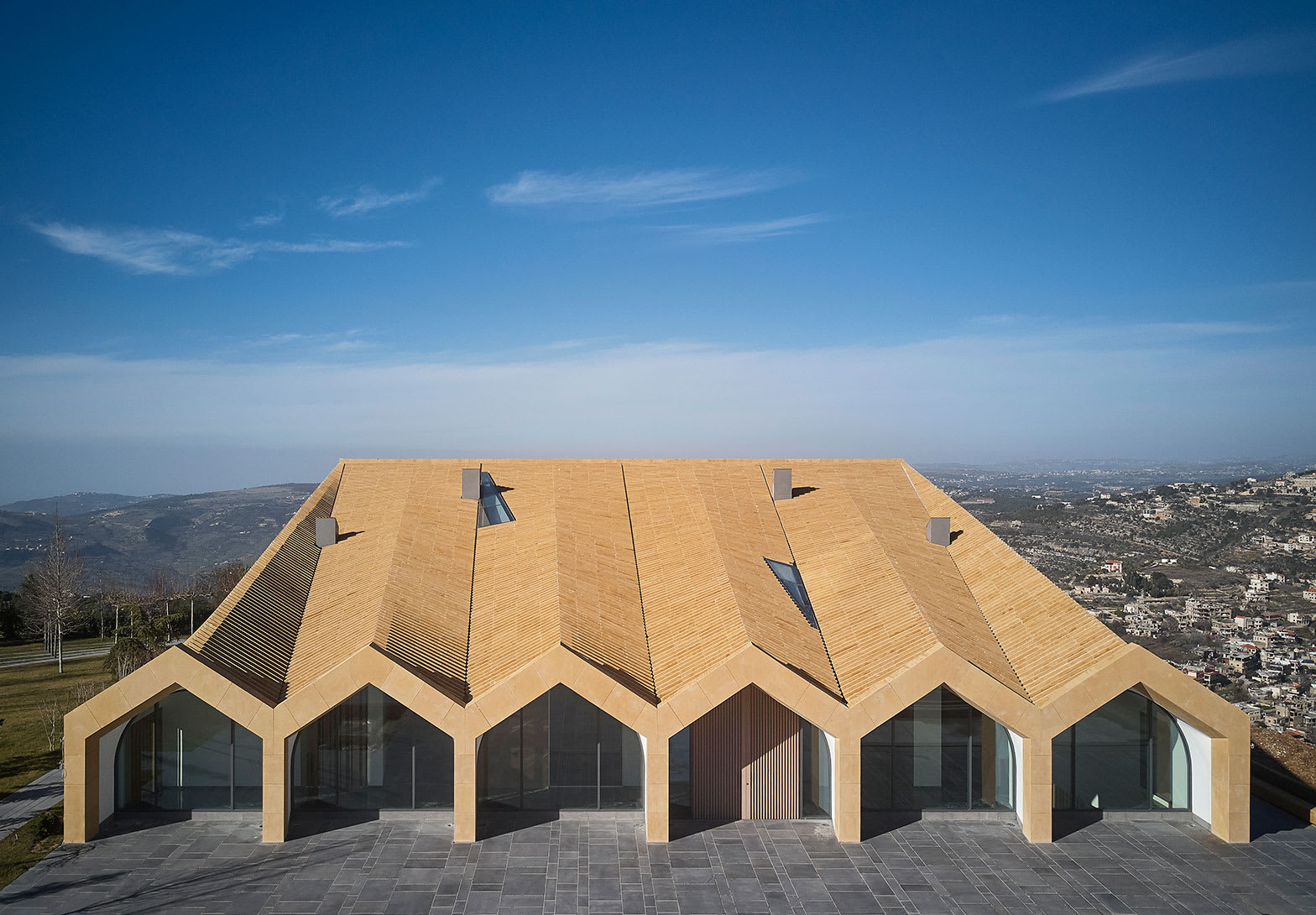 House of Many Vaults / L.E.FT Architects
Architect:
L.E.FT Architects
Photographer:
Bahaa Ghoussainy
Perched like a precious treasure along the edge of the Chouf Mountains, feudal outpost of the Lebanese Druze community, overlooking the Mediterranean Sea, the House of many Vaults, designed by firm L.E.FT Architects, with offices in Lebanon and in the United States, is located in the village of Niha, below the shrine where the prophet Job is believed to be buried, which makes the area one of the main religious destinations of the country.
Completed in 2019, nine years after the beginning of the design phase, this unique 30 m x 30 m residence is a contemporary reinterpretation of the traditional cross-vaulted houses of that mountainous landscape. A series of vaults characterizes the amazing shape of the new house designed in Niha, Lebanon, by architects Makram el Kadi and Ziad Jamaleddine of firm L.E.FT Architects. The vaults, marking the different residential environments, scale up both in plan and in section and intersect with perpendicular vaults to create access points for circulation.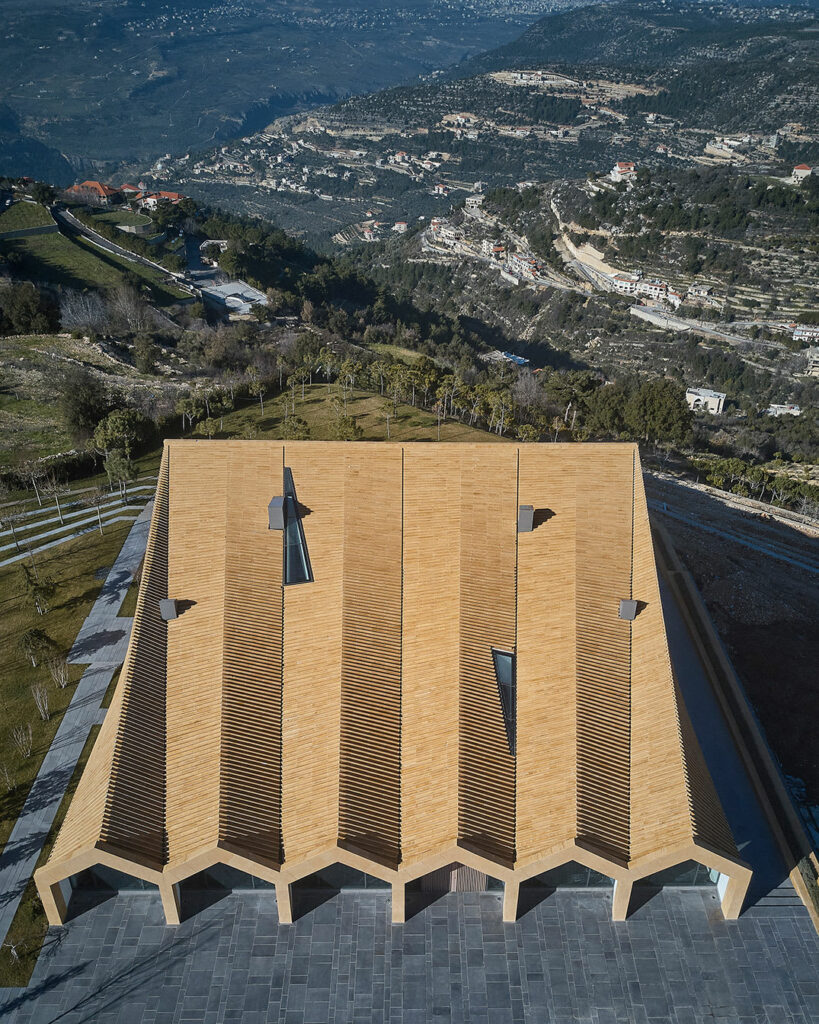 Akin to a prostration position, the house kneels down at its lowest towards the shrine while it opens up at its highest towards the view of the valley. The vaults organize the program inside the house: the ground floor, which houses the living rooms, the dining area, the kitchen, an office and a guest bedroom, the upper floor, with two master bedrooms each occupying one vault, and the basement, occupied by the children's bedrooms.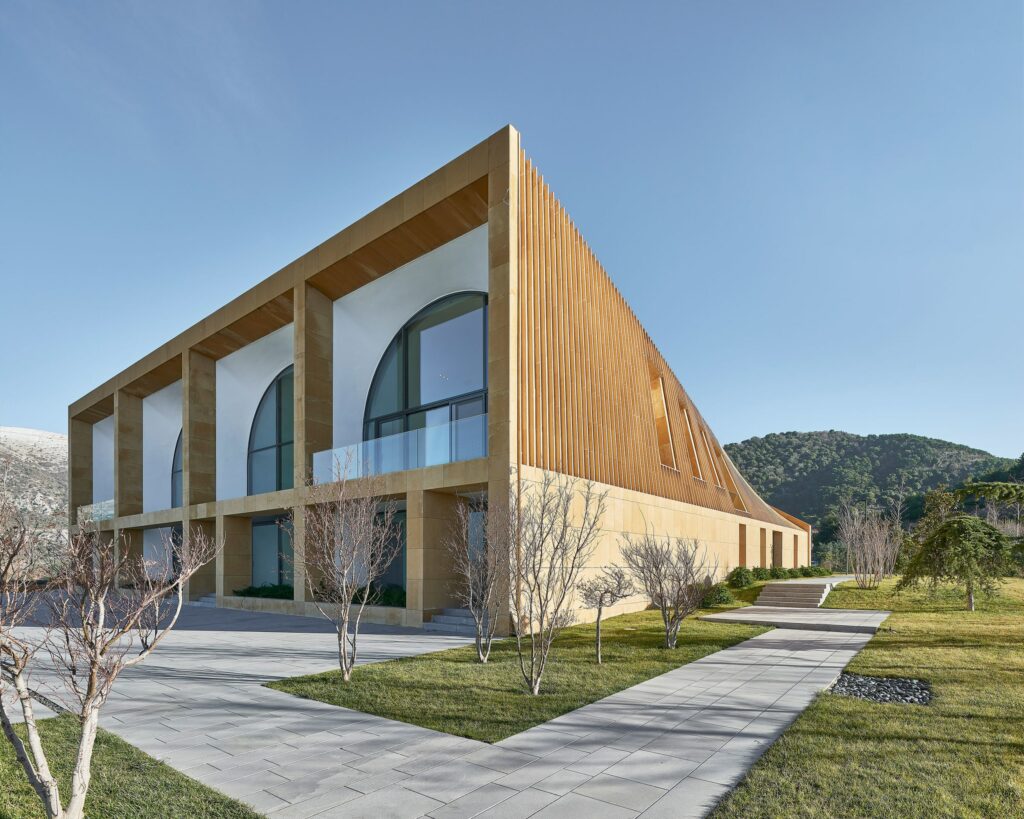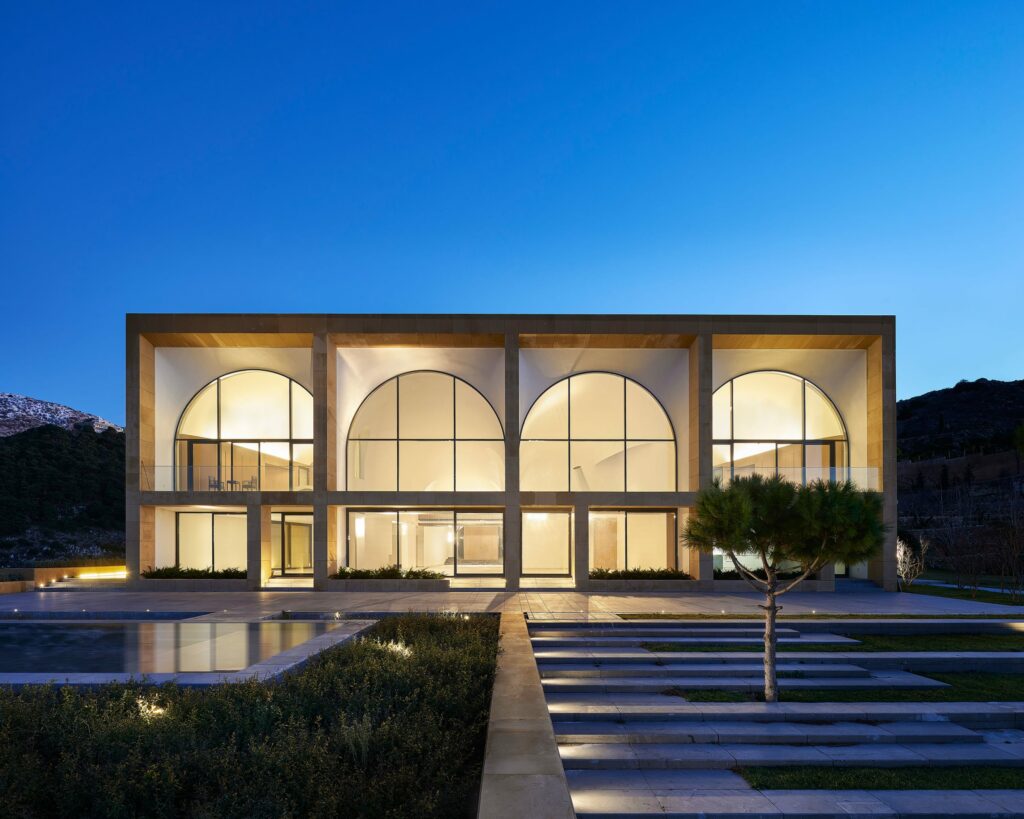 The volume of the house – the designers explain – is here redefined by a normative pitched roof sitting on a box with cross vaults below, collapsing into a new geometry where the roof becomes pitched from above, vaulted from below and twisted from the sides to form the rectangular base.