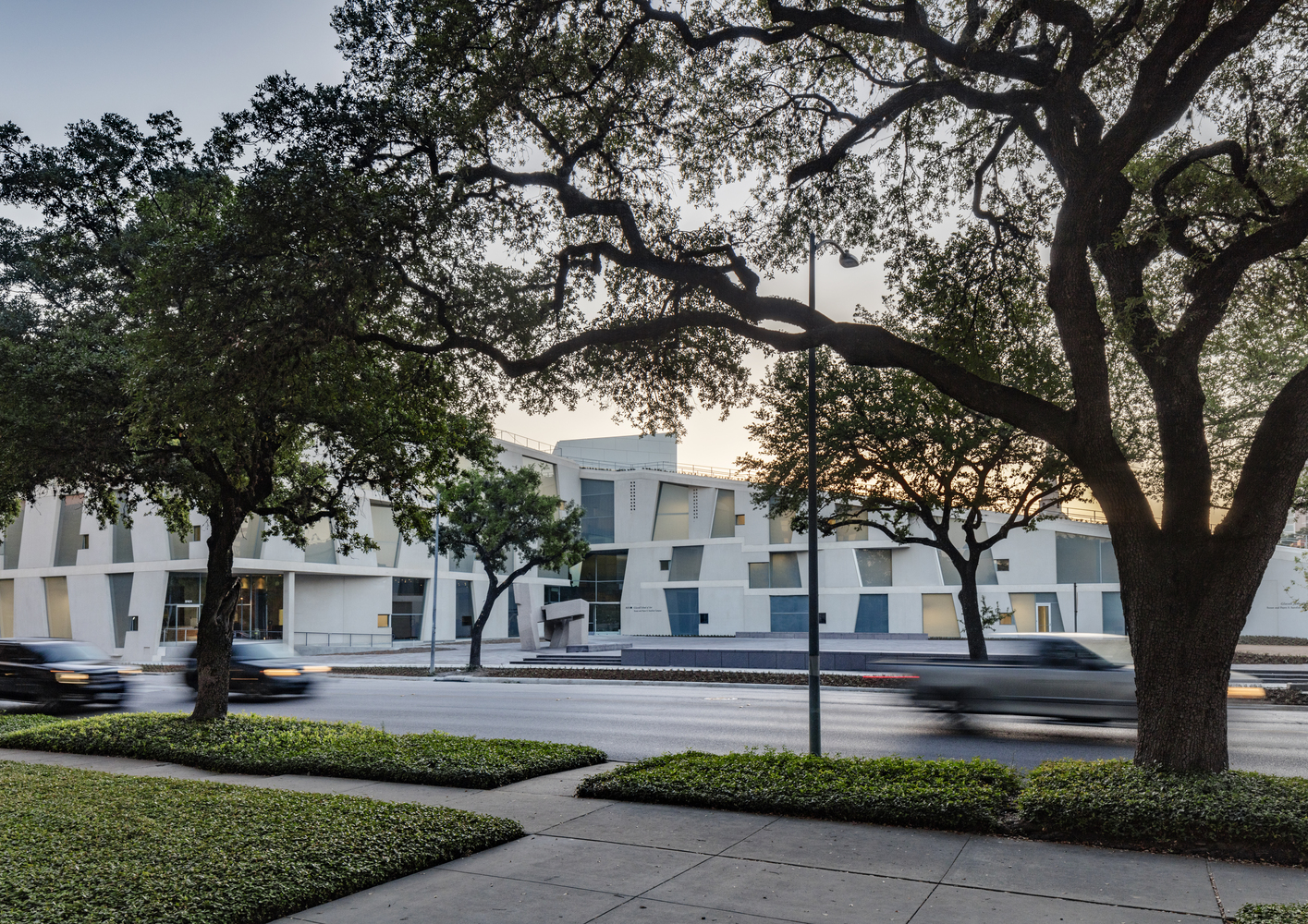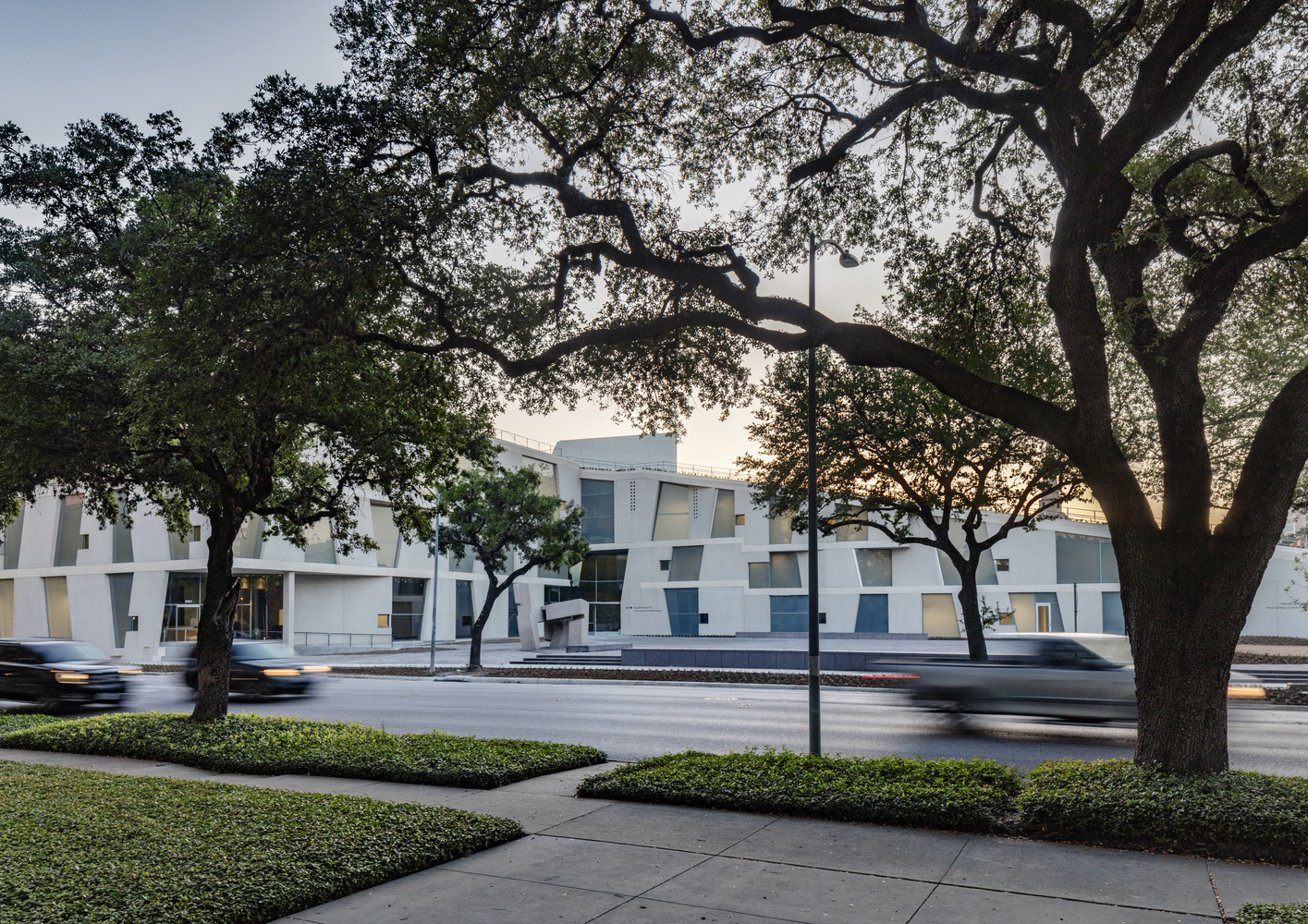 Glassell School of Art / Steven Holl Architects
Architect:
Steven Holl Architects
Place:
Houston, United States
Photographer:
Richard Barnes
The design by American architect Steven Holl of the new Glassell School of Art is part of the general expansion and redevelopment program of the campus of Houston's Museum of Fine Arts, one of the most important American cultural institutes, which in its almost one hundred years of history has undergone interventions by eminent architects such as William Ward Watkin, Ludwig Mies van der Rohe and Rafael Moneo.
The new 8,700 sqm three-story building houses 35 studios for adults and children – all designed to offer maximum flexibility and natural light – 3 exhibition galleries, a 75-seat auditorium, a broad-stepped central stairway serving as gathering place and a ground-floor public café.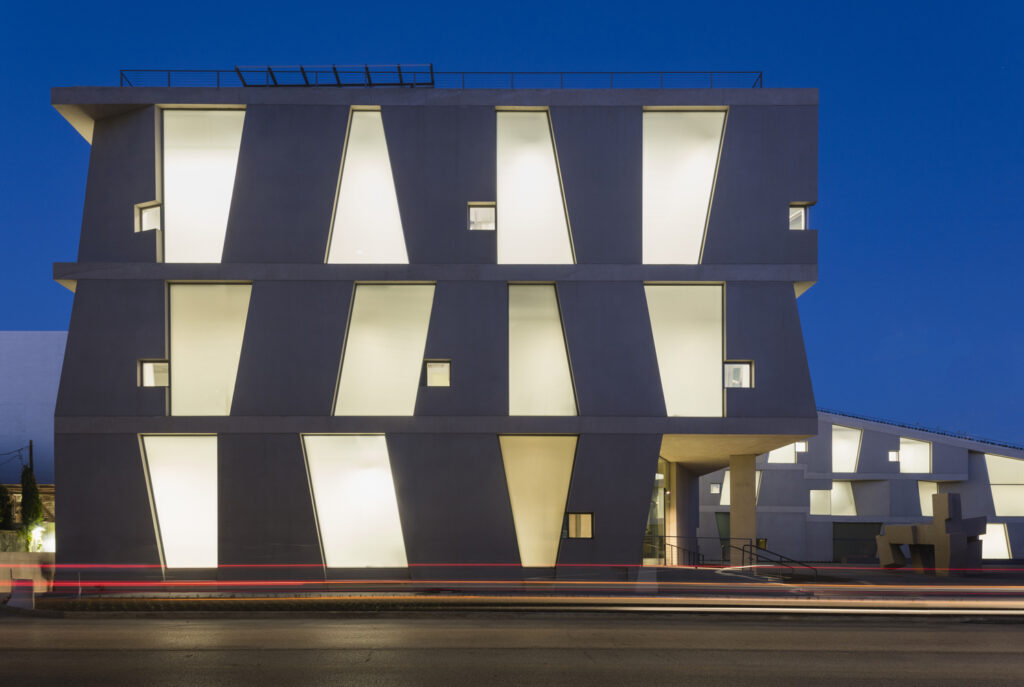 Outside, the L-shaped building defines two sides of the new public Brown Foundation Plaza, designed by Deborah Nevins & Associates in collaboration with Nevins & Benito Landscape Architecture – which features a large fountain and two works by Anish Kapoor – extending the space of the nearby Sculpture Garden, designed in 1986 by architect Isamu Noguchi. A public green path leading to a rooftop garden and 285 underground parking spaces complete the building.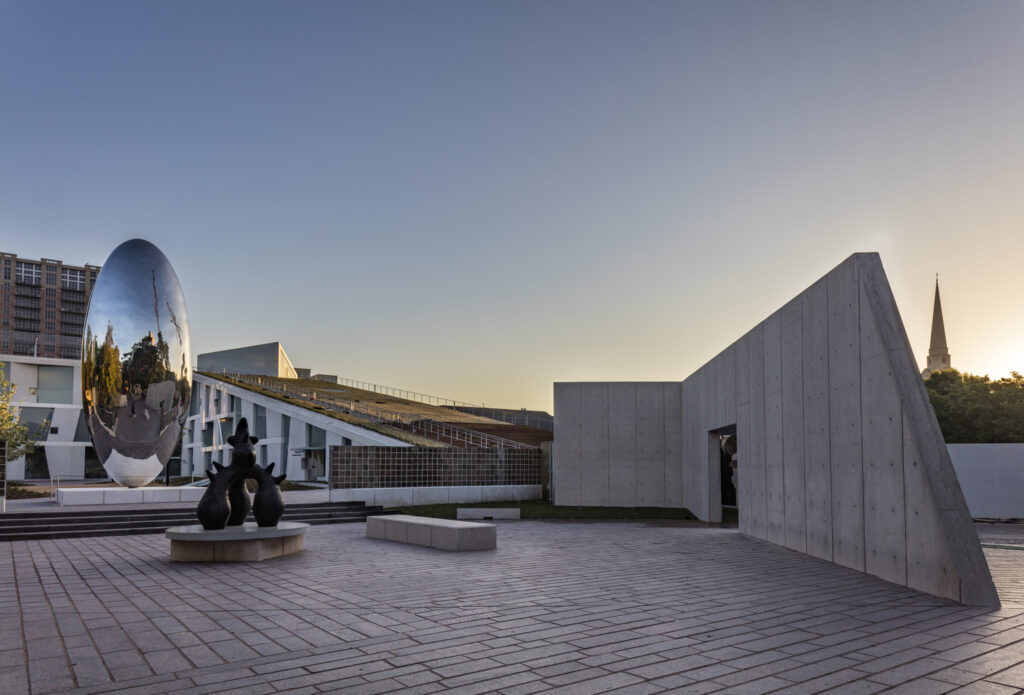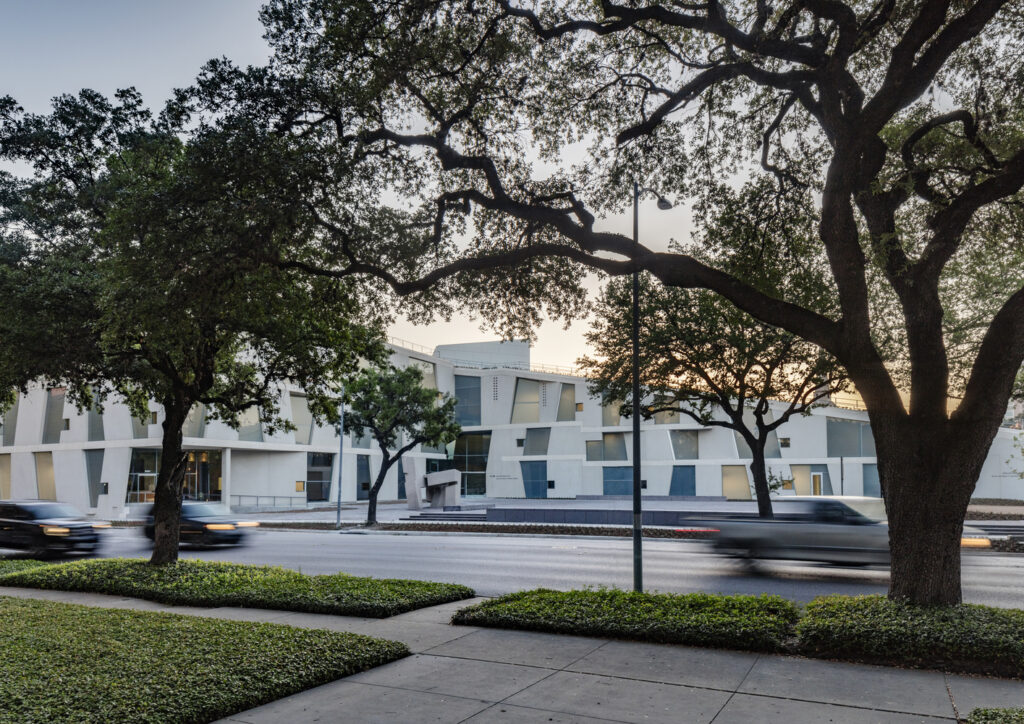 The new Houston's Glassell School – the only school of art in the United States located inside a museum complex – features a peculiar L shape, formed by a series of sandblasted precast concrete planes alternate with odd shaped translucent large panels, providing ideal natural light to the studios and an enchanting view over the campus and the skyline of the Texan city. This combination of transparency and porosity, helping to provide the complex with a uniform look, is part of the design intent by firm Steven Holl Architects to create a dialogue between the new building and the pre-existing structures of the Museum of Fine Art; this target is achieved also thanks to the design of the incline angle of the panels, which allude to the walls of the adjacent Sculpture Garden by Isamu Noguchi, and to the essentiality of the spaces according to the spirit of simplicity and directness employed by Mies Van der Rohe's original building.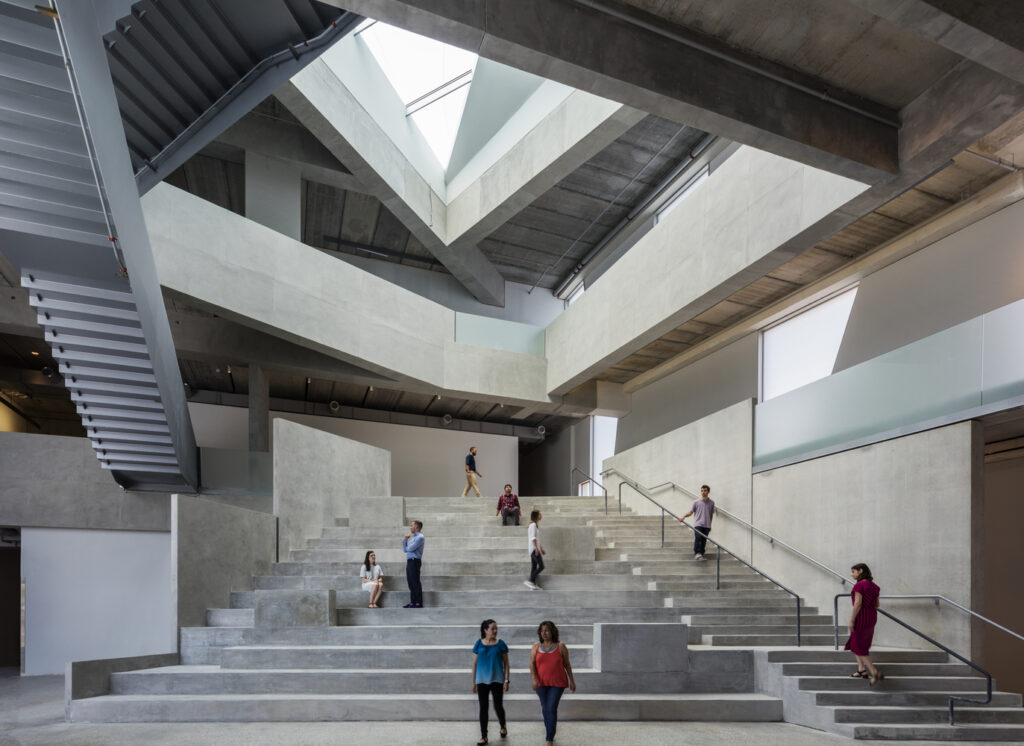 The inclined plane of the roof shapes an amphitheater at the ground floor and a green path leading to a rooftop garden overlooking the whole campus. This publicly accessible green roof reduces storm water run-off and limits considerably that heat island effect which determines a warmer microclimate in urban areas. The entry to this massive L-shaped building is located at the main interior corner and is defined by the dissolution of the structure: an opening up which sets the exhibition forum in torsion, climbing vertically for three levels up to the roof terrace.