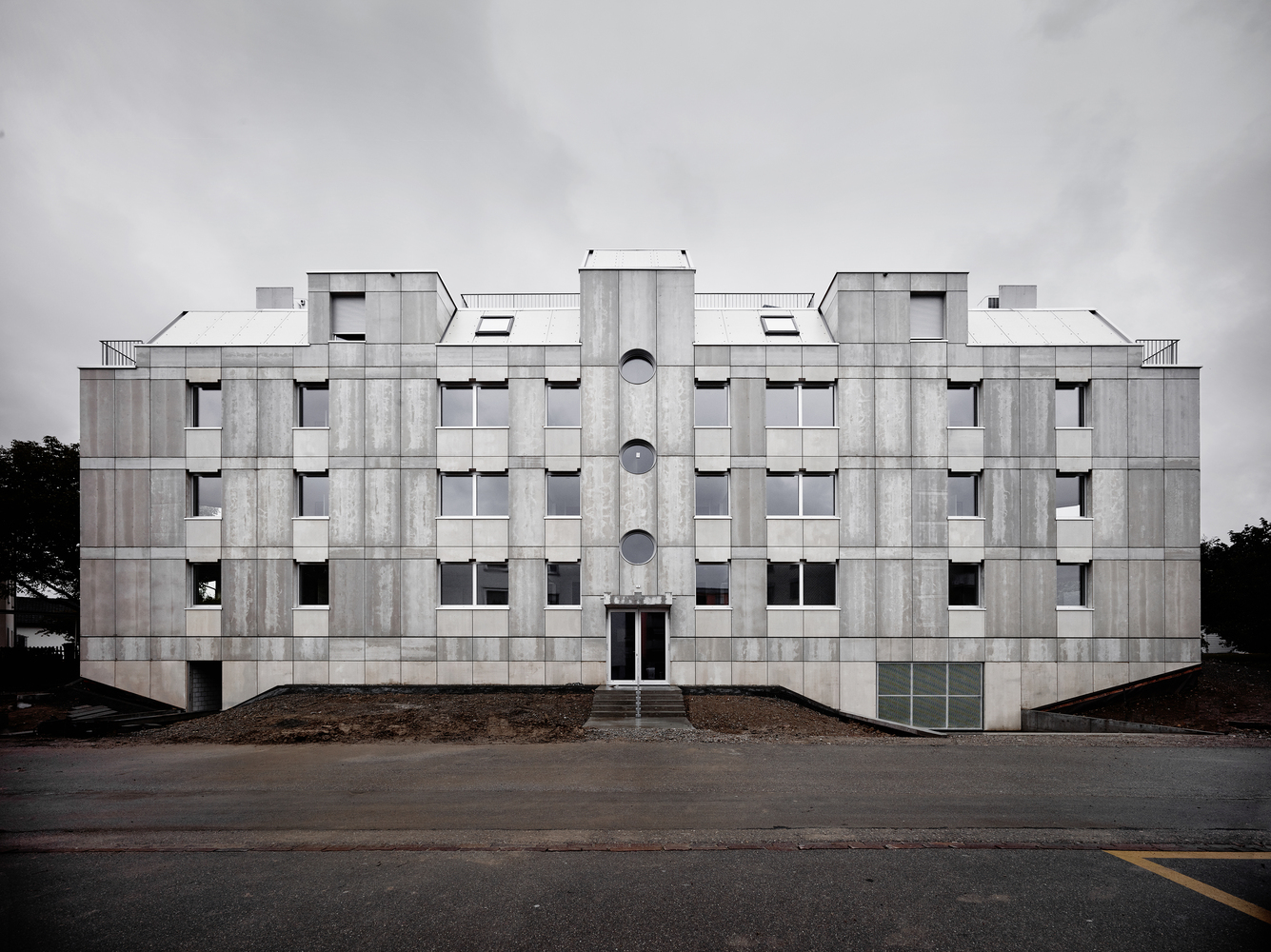 GDH Apartment Building / idA buehrer wuest architekten
Architect:
idA buehrer wuest architekten
Place:
HINWIL, SWITZERLAND Hinwil, Switzerland
Photographer:
Valentin Jeck
Although today many consider them too heavy and oppressive, the buildings in the Mid-20th century Brutalist style, characterized by sculptural and rigorous shapes and by the rudeness of the exposed concrete – in French béton brut – continue to count on a good niche of enthusiasts and supporters who often try to reinterpret them in a contemporary way.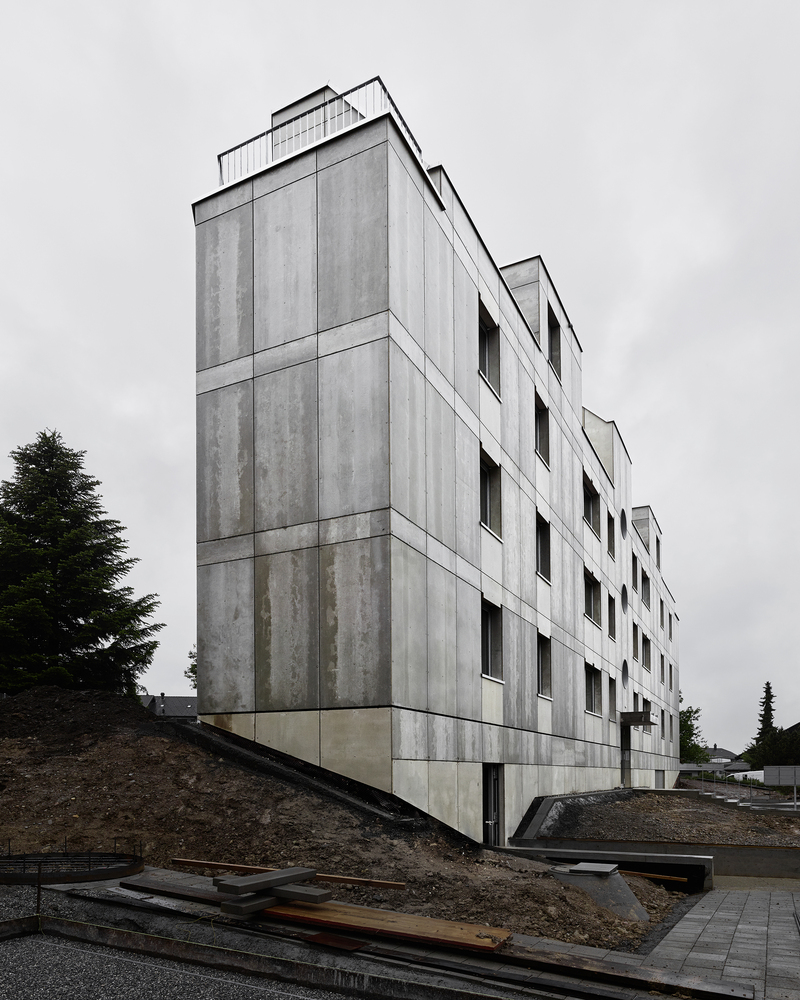 Among these, the modern lowcost apartment building completed this year in Hinwil, German-speaking Switzerland, and designed by idA buehrer wuest architekten, expresses the essence of Brutalism through the architekten, emphasized architectural elements, the formal rigor and the simple façade clad with concrete and wood particle boards in golden brown and silver grey shades.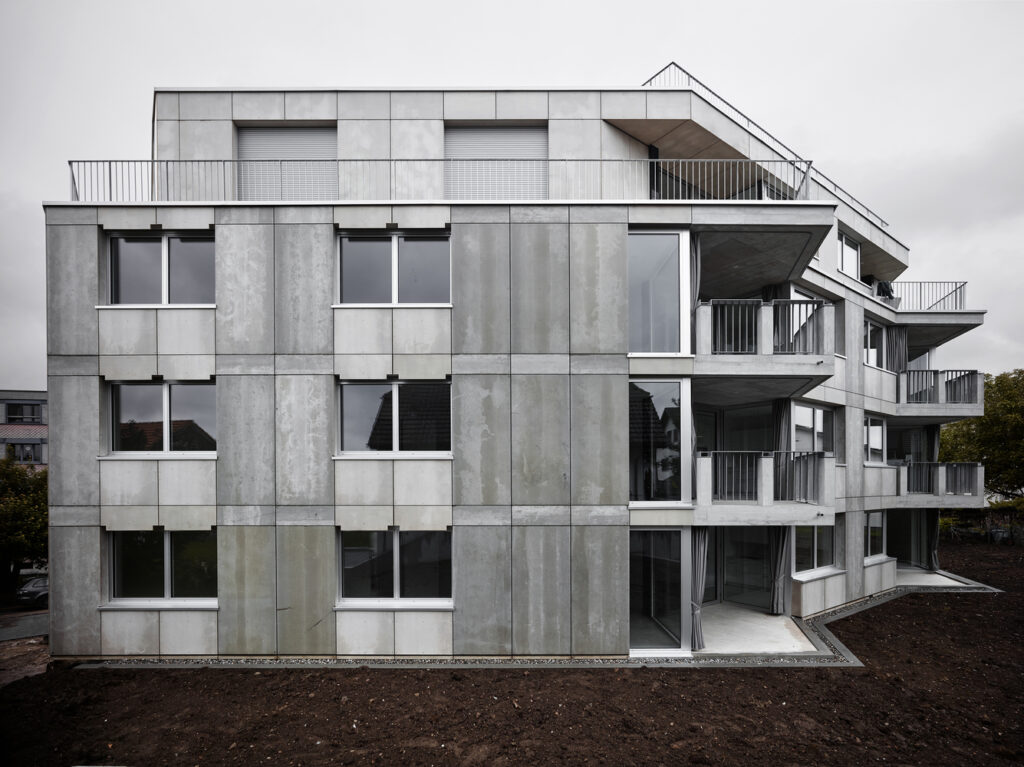 Located at the intersection of two roads in a central district of Hinwil, in the Canton of Zurich, the new building designed by the Swiss firm idA buehrer wuest architekten consists of 7 apartment units of 4 to 6 room flats. The building, aligned parallel to the smaller of the two roads, has been developed on the scale of the opposite buildings. Maintaining the same architectural language, the rear of the volume features a diversification with respect to the front façade to allow a more appropriate approach to the southern district, characterized by smaller-sized residential units.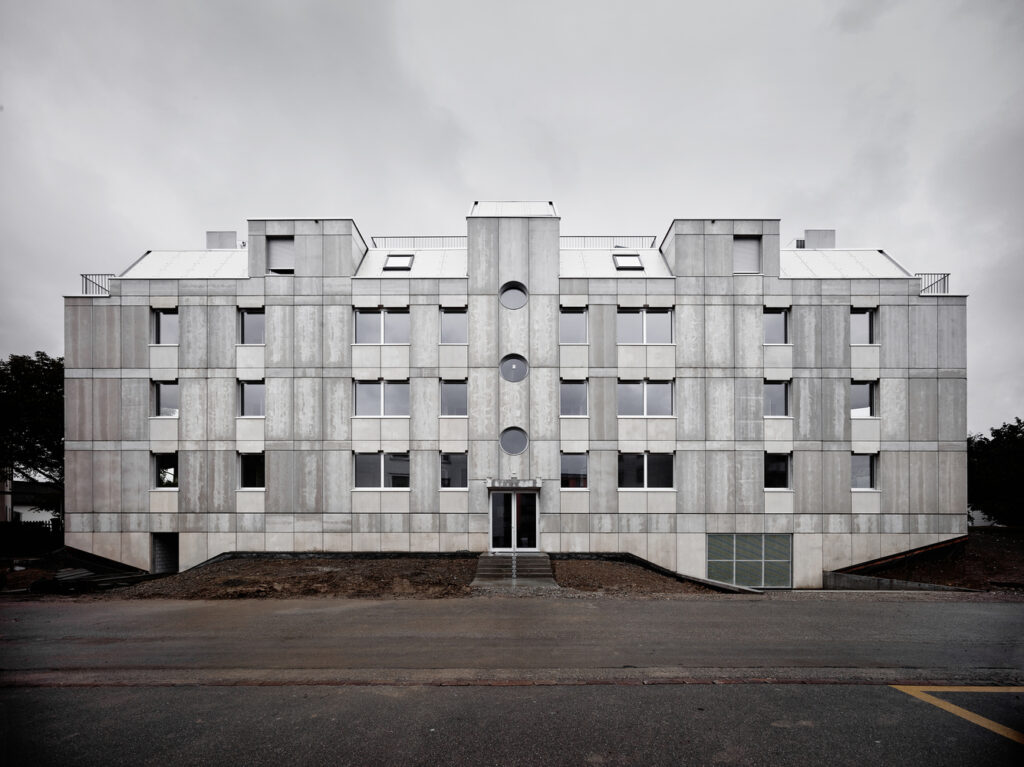 The floor plan internalizes, quite a sort of syncretic action, the geometry of the urban planning. On the rear side, the play with the angles leads to generous, flowing spatial sequences designed to accommodate the living area – kitchen, dining room and living room – while the more rigorous, closed spaces of the front side, intended for the sleeping area, create a strongly iconic and characterizing façade.