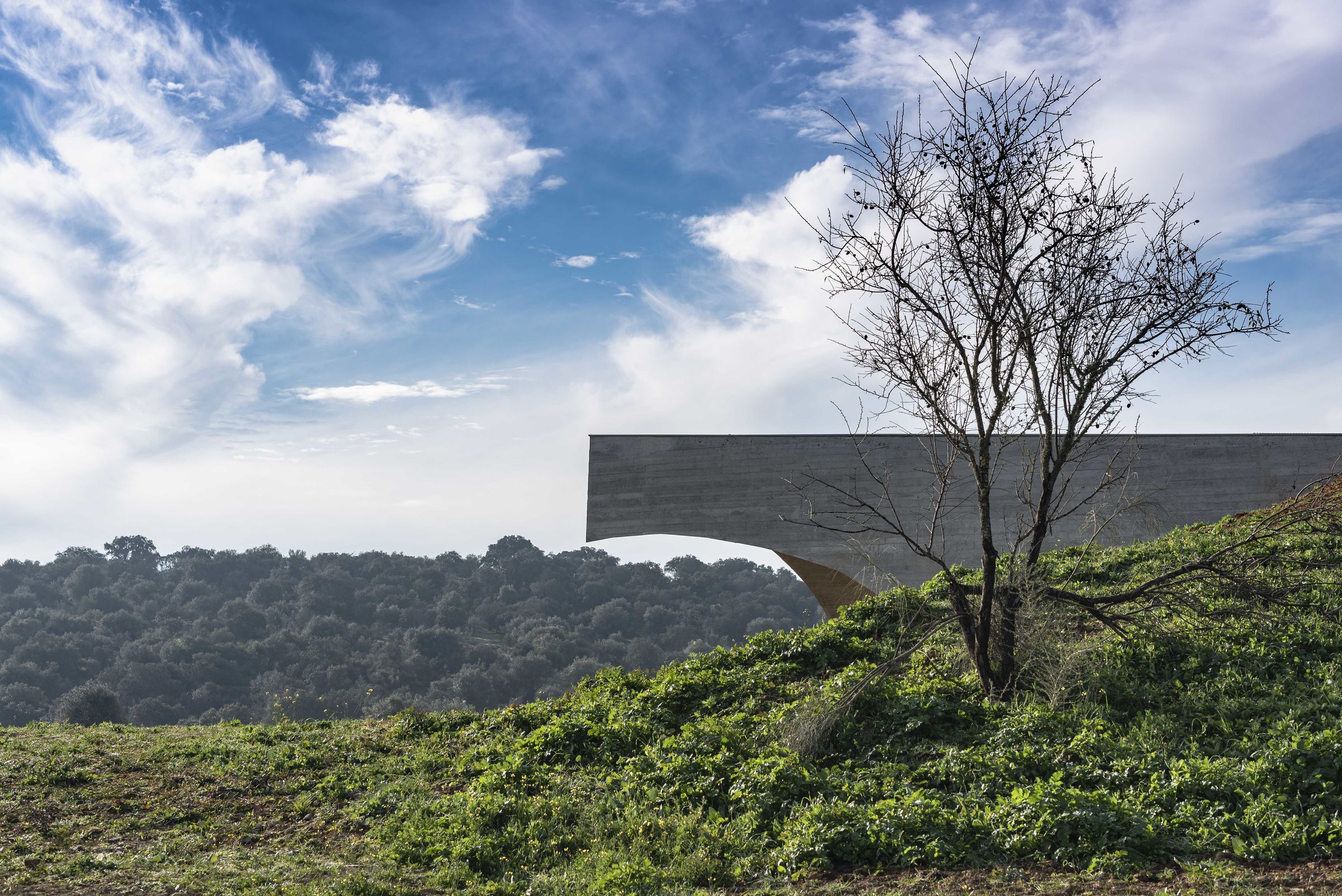 Freedom of creativity. Dialogue with Manuel Aires Mateus
Roberto Grio, director of SPAM Roma, was the guest architect of issue 63 of our magazine IQD. In his section, entitled 'City: Visions, Needs, Restart', he reported on a stimulating dialogue he had with the architect Manuel Aires Mateus to make us reflect on the importance for architecture of the freedom of creativity, on the one hand, and of the awareness of the power of an idea, which, today, can last longer than the same material used to transform it into a work.
The lectures by Manuel Aires Mateus, good friend and regular guest of SPAM, the Festival of Architecture of Rome, are always very interesting, for their contents as well as for his simple but profound way, typical of the great oratories, of talking about architecture, connecting it to life, to the world around us, to the everyday problems, without ever losing the privileged point of view that an architect has in observing the transformations of environments, cities, habits, people. After visiting Villa Adriana (Hadrian's Villa) together, when he made the drawings featured in this page, we had, together with Monica Ravazzolo of firm Paratelier, a stimulating long dialogue, of which I'm quoting here only a short part, however enough to make us reflect on the importance for architecture of the freedom of creativity, on the one hand, and of the awareness of the power of an idea, which, today, can last longer than the same material used to transform it into a work.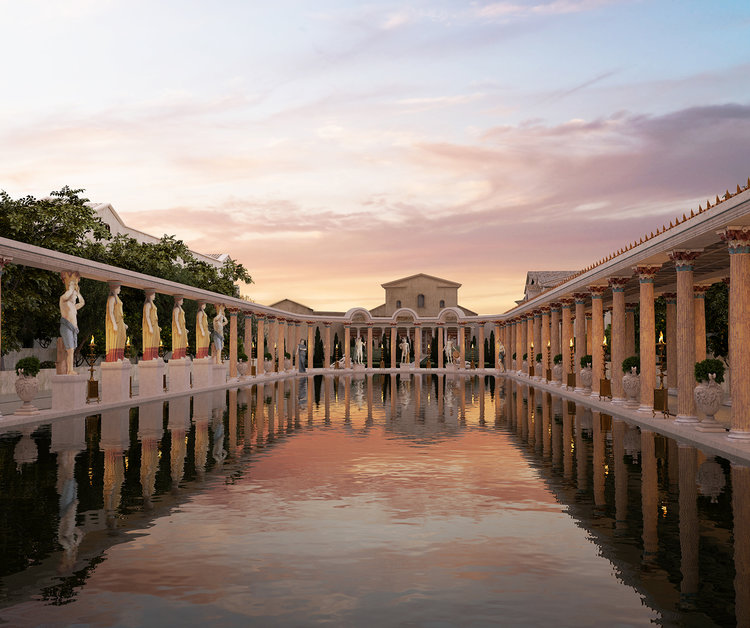 MAM: In architecture there is a theme particularly close to my heart, and it relates the reason why an architect should never work for a rigid and predefined program. The program, i.e. the definition of spatial needs, intended use and resources, must only be the starting point to further proceed with a free and open approach to changes. Architecture needs freedom. Its lack represents one of the great problems of contemporary architecture. Today's homes, with their strictly defined functions and spaces, can turn into prisons, as the recent pandemic has showed. Architecture, as incomplete art that needs life to be completed, needs freedom, flexibility of use.
RG: Do you think this vision is a legacy of Ancient Rome? When we visited Hadrian's Villa together, you said that in your opinion the ancient Romans had already done everything, and that today nothing more can be invented. Perhaps they also taught us the importance of the coherence between construction technique and building as well as of the relationship of architecture with nature and landscape.
MAM: The ancient Romans had already written the vocabulary of architecture and used it in many different ways and with great freedom. Hadrian's Villa is the true expression of the freedom of living, because all the different ways of living coexist in it. I don't know exactly what Hadrian's Villa was like at the time of its construction and maximum splendor, but it doesn't matter, better indeed, this frees my ability to imagine its infinite possibilities. Hadrian's Villa embeds the expression of all forms and its complexity can satisfy different needs and functions. All the freedom we can imagine today, the ability to invent unexpected places, were already present in that historical moment, which represents the most extraordinary architectural lesson to refer to.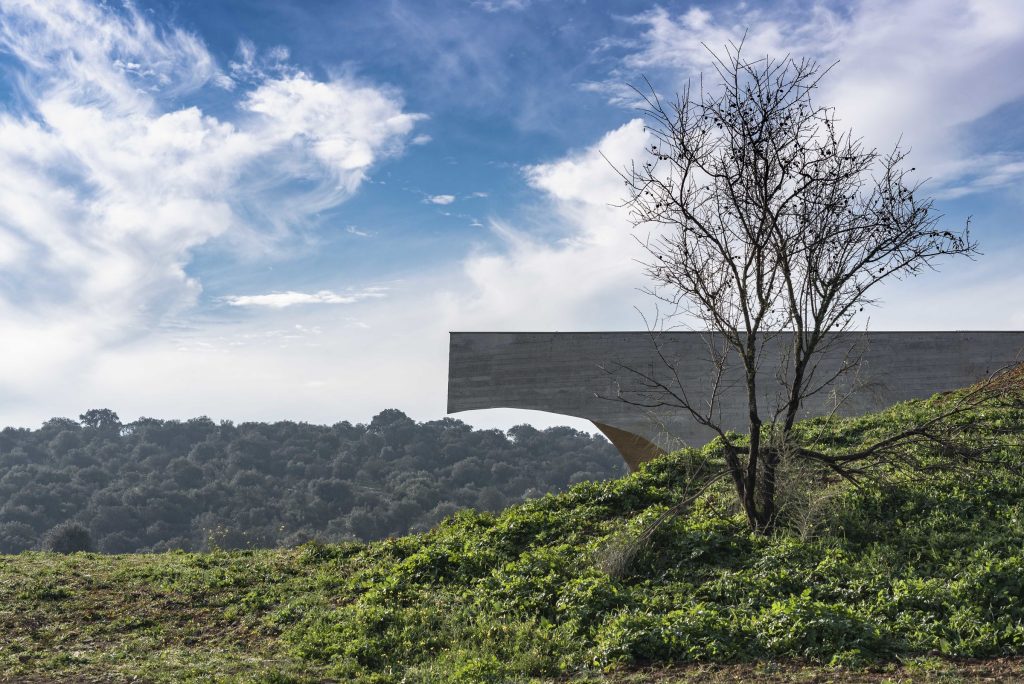 RG: Speaking of Roman architecture, we cannot fail to refer to the grandeur of the solids and voids charactering it. In your work there is a great affinity with these concepts, albeit interpreted in a contemporary way.
MAM: What we can still learn from Ancient Rome is the principle of a way of building, which has remained unchanged. For example, the typology of a Roman domus is still current. I spent some time drawing the ancient Roman ruins, fascinated by a special condition that characterized these buildings: the ambition to be eternal. The ambition of permanence is the very essence of architecture. In our time, I believe that this ambition should be more oriented towards ideas. In this ephemeral century, the eternal is more linked to an idea, because a concept can last longer than matter. To make an example, I remember visiting an ancient village of stilts, where man has been rebuilding the wooden stilts, maintaining unchanged the characteristics and identity of the village, about every 30 or 40 years for over 500 years. This idea of changing while maintaining an identity is very fascinating. And it is the eternity of our time.
RG: Changing while maintaining is a hot topic for Rome. Many think that the city has reached its limit of quantity of buildings, so it must stop growing. It is now a question of working on the existing fabric, the transformation, the reconstruction, the reuse, the integration and the completion. There is a lot of talk about urban regeneration, which is a multi-faceted concept. It can start from the bottom and therefore be a process of transformation of the city developed by filtering the needs of some groups of inhabitants, or it can also have an urban connotation, given that traditional urban planning can no longer respond to the complexity of planning a city like Rome.
MAM: I agree that containing in order to enhance is the first step, absolutely necessary, to defend our cities, and also our suburbs and countryside. Regenerating and completing means reusing, recovering, transforming, doing what it takes to connect people and provide them with all the necessary services, thus creating the contemporary city. This is what our time asks of us: to live together, as a community, in valued common and democratic spaces. It is something that all cities must do. I remember someone saying that the only three perfect cities were New York, Venice and Cardiff, because they are limited in space, in their size, and once the spaces are filled, they can only continue to gain quality. I find it interesting to think that there is a limit beyond which to start creating value, especially in the public space. A perfect vision for Rome, too.