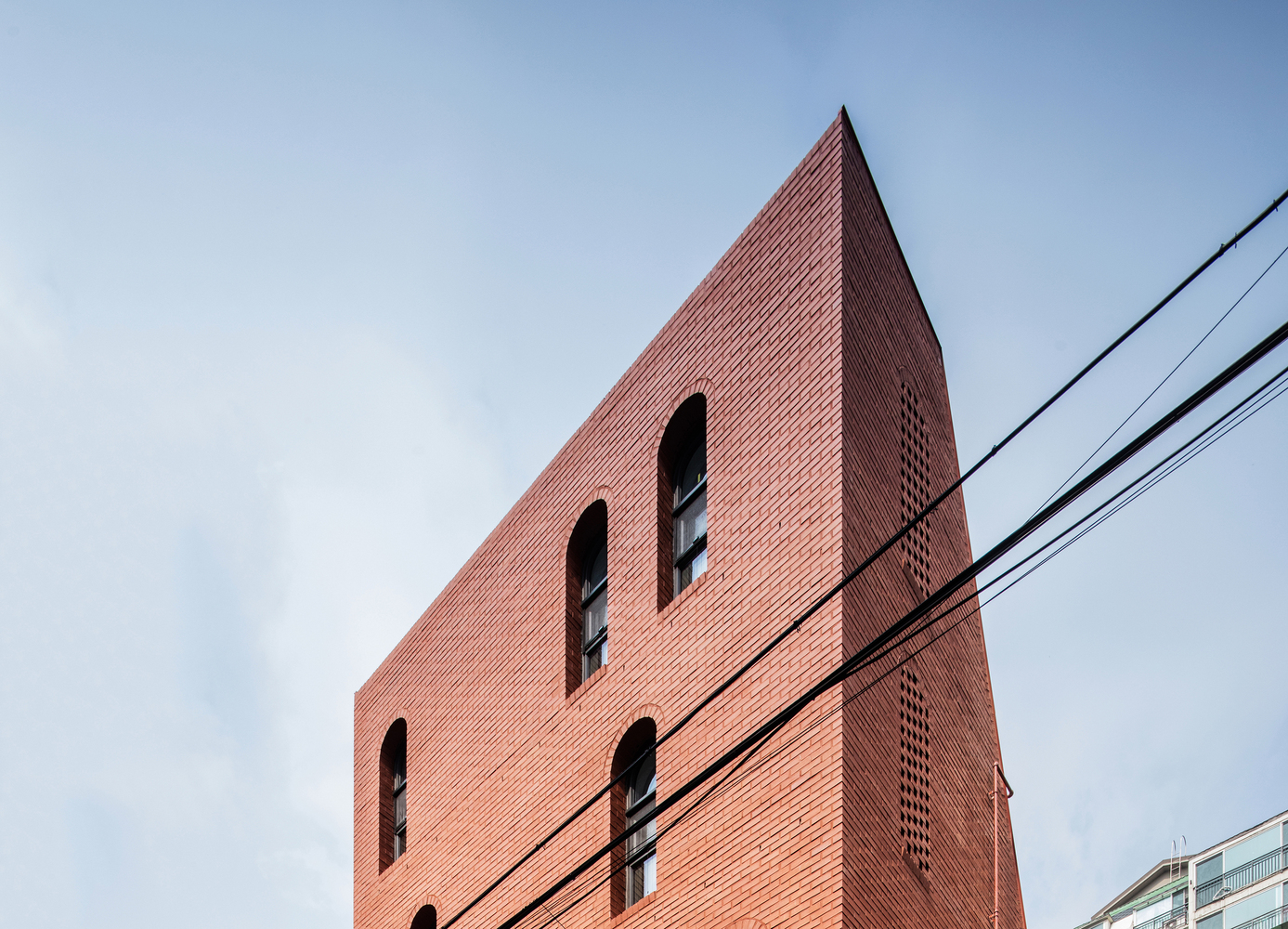 Five Story House / stpmj
The population of the metropolitan area of Seoul, capital of South Korea, is estimated at more than ten million with a density of 16,709 people per square kilometer: such demographic concentrations generally encourage designers to follow the architectural trend of the so-called vertical design, even when it comes to design single-family houses.
This is what happened to the American practice stpmj, with offices in New York and Seoul, when facing the design of a house for a family of five in the Naebalsandong district.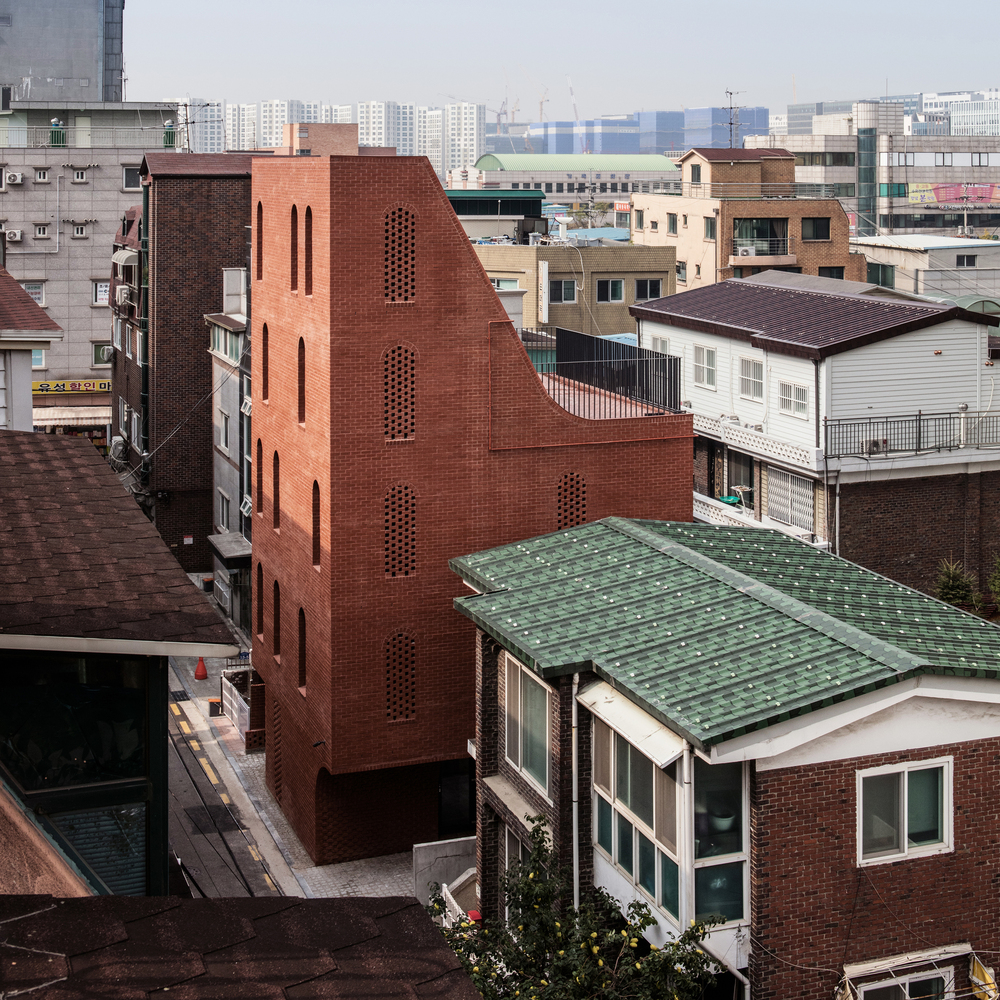 Resorting to a residential typology which is considered provocative for a cultural environment in which people traditionally live in flats with living room, kitchen, dining room and bedrooms in a single floor, the architects designed a five-story single-family house with adjacent parking on a less than 100 sqm property area. This singular vertically stacked house is characterized by a brick cladding and pure geometric shapes with clean-cut edges that recall a certain modernist rationalism, broken by an arc on the Eastern side of the house that designs and wraps a private parking area.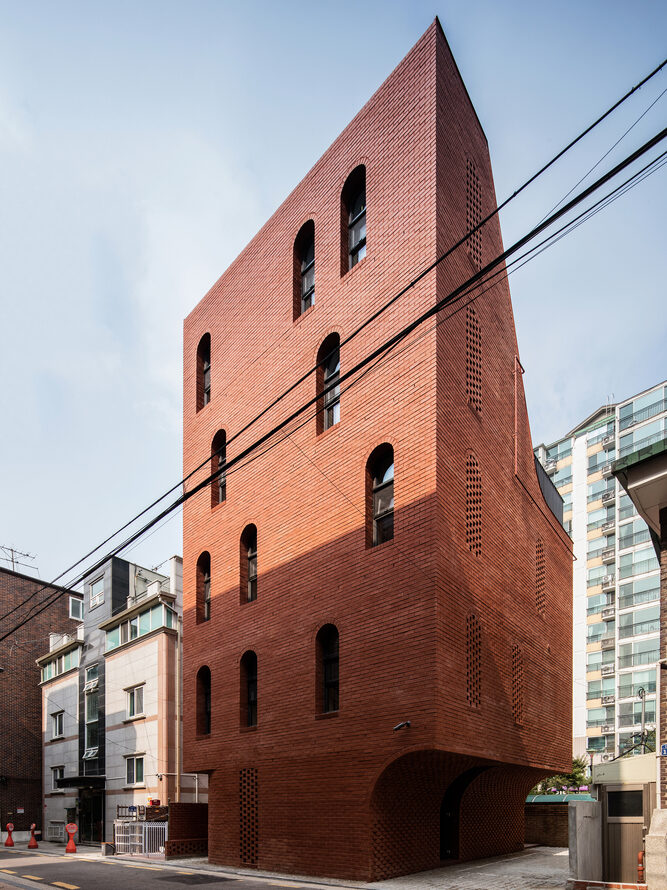 Completed in Seoul in the summer of 2018, the private house designed by the Korean office of the American practice stpmj includes on a small 94.9 sqm area and on five levels all the rooms necessary for the daily life of a family of five: husband, wife and three 6, 8 and 10 year-old kids. The ground floor accommodates a play space for the children and a furniture making workshop for the father with direct access from the parking area. The gathering spaces such as kitchen, dining room and living room are located on the first floor, while the second floor houses the master bedroom, the youngest girl's bedroom and a small closet.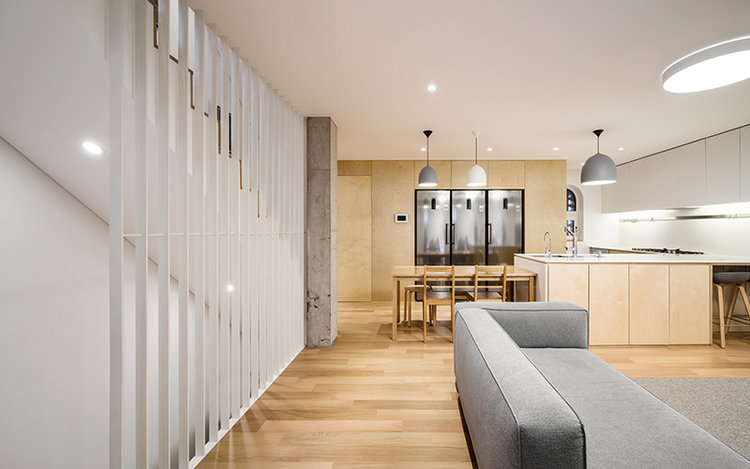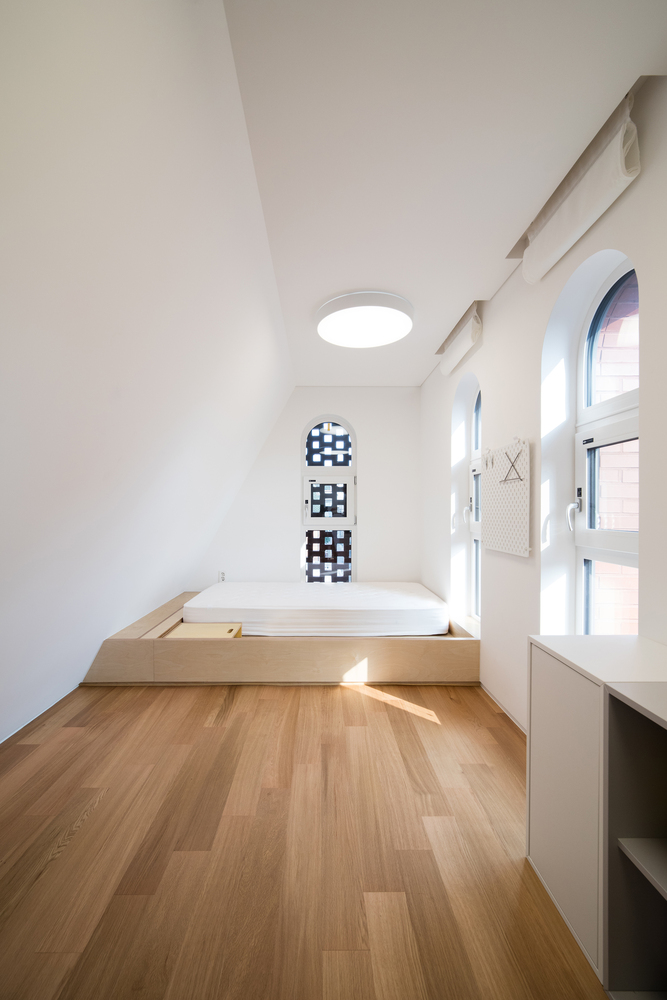 The third floor houses a second open space with a North-facing terrace, the 8-year-old girl's bedroom and a bathroom and, finally, the top floor houses the oldest girl's bedroom with a great view over the roofs of the city. As to the openings, the architects have designed long and skinny, instead of big and wide, windows which ensure both a good lighting and the right privacy for the residents; even the brick screens applied to all the openings, except to the Southern ones, help to preserve the privacy as well as to improve the energy performance of the building and to reduce noise pollution.
The façade cladding red bricks, the refined formal rigor, the arc at the ground floor on the Eastern side and the North-facing sloping wall which, starting from the top floor designs a terrace on the underlying level, give the building a strong personality and an iconic appearance that make it stand out in the district for its ideological and material contrast.