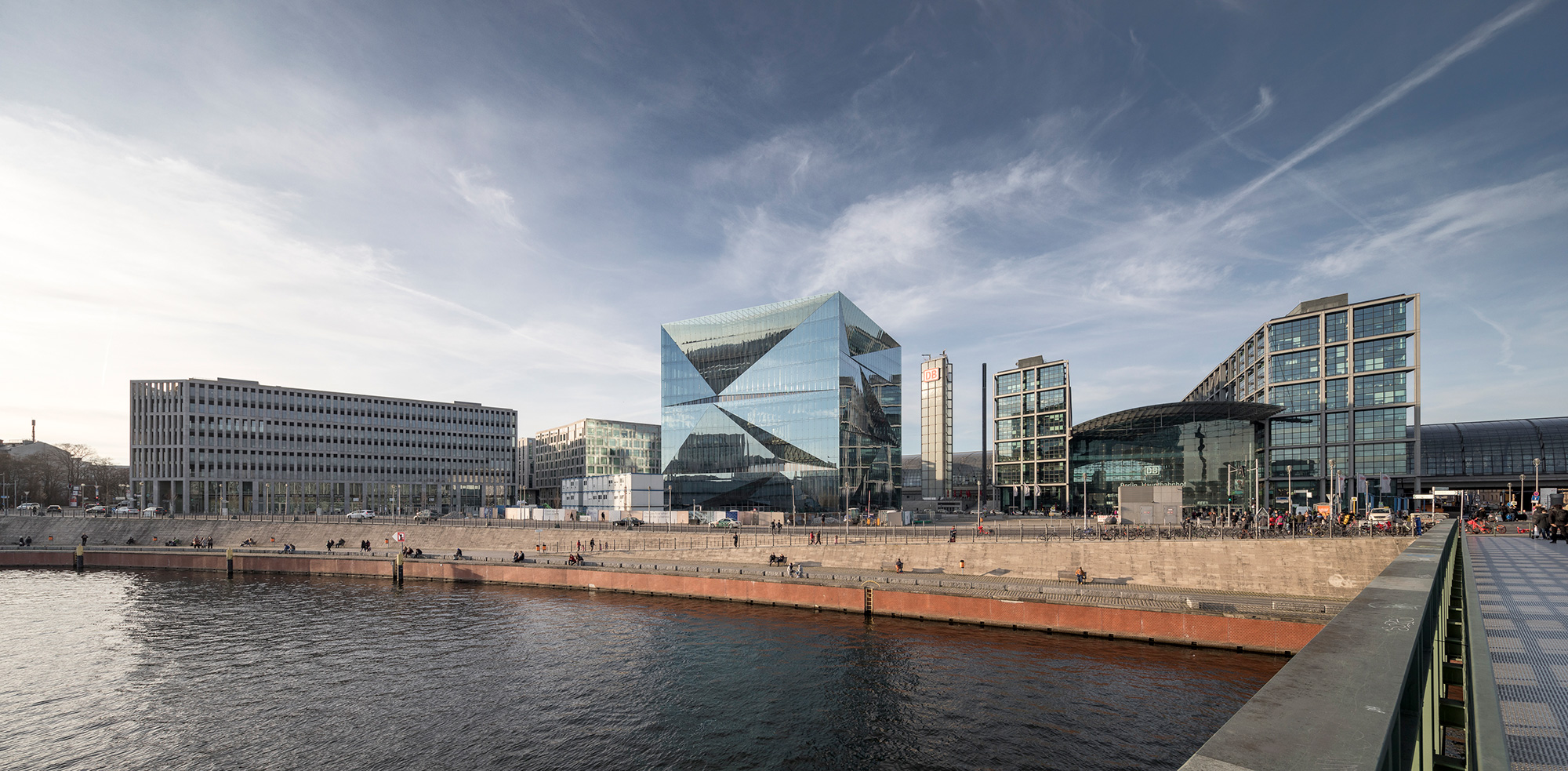 Cube Berlin Smart Office Building / 3XN
A few weeks before Europe plunged into the nightmare of the Coronavirus emergency, precisely on February 18, the office building Cube was inaugurated in Berlin. The building is designed by 3XN, the Danish architecture firm known for their research for new solutions aimed at improving, in terms of efficiency and sustainability, the combination architecture-technology. Brought to the fore by the recent health emergency, the Smart Working phenomenon, of which the Cube stands as a modern manifesto, is based on flexibility and autonomy in the choice of times, tools and work spaces.
Envisaged as one of the smartest building in Europe, the Cube offers multi-tenant, flexible and modular office spaces and systems of shared information and interaction; via a mobile app users can reserve and customize their rooms: they can for example control indoor heating and cooling, make reservations for parking and charging stations for electric vehicles.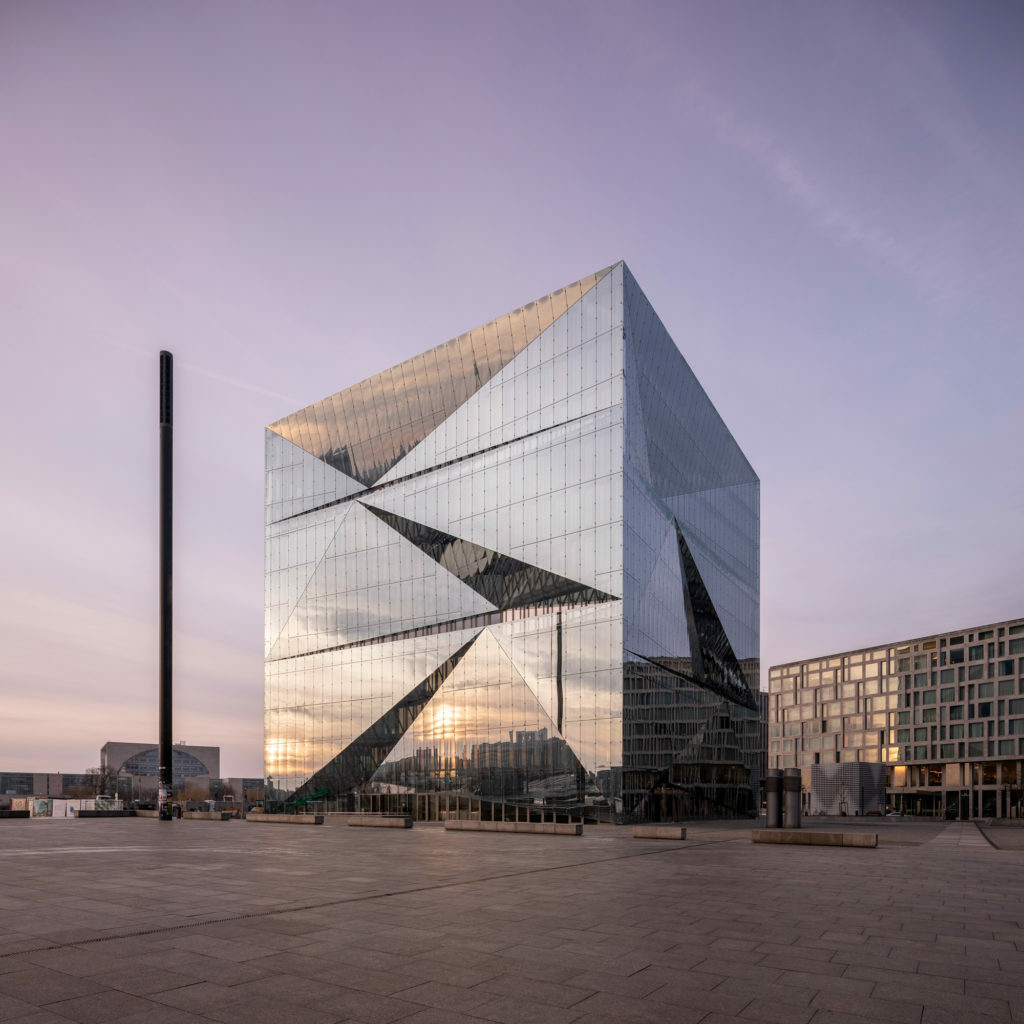 This digital brain reduces unnecessary operational costs while increasing working comfort, sustainability and energy efficiency. The ten-storey sculptural glazed cube – located at the heart of Washington Platz, one of the most prominent squares of the German capital, surrounded by the Federal Government looking over the Spree River, the well-known Tiergarten and the main railway station – aims to become a landmark within the ambitious Masterplan of the modern Europacity district.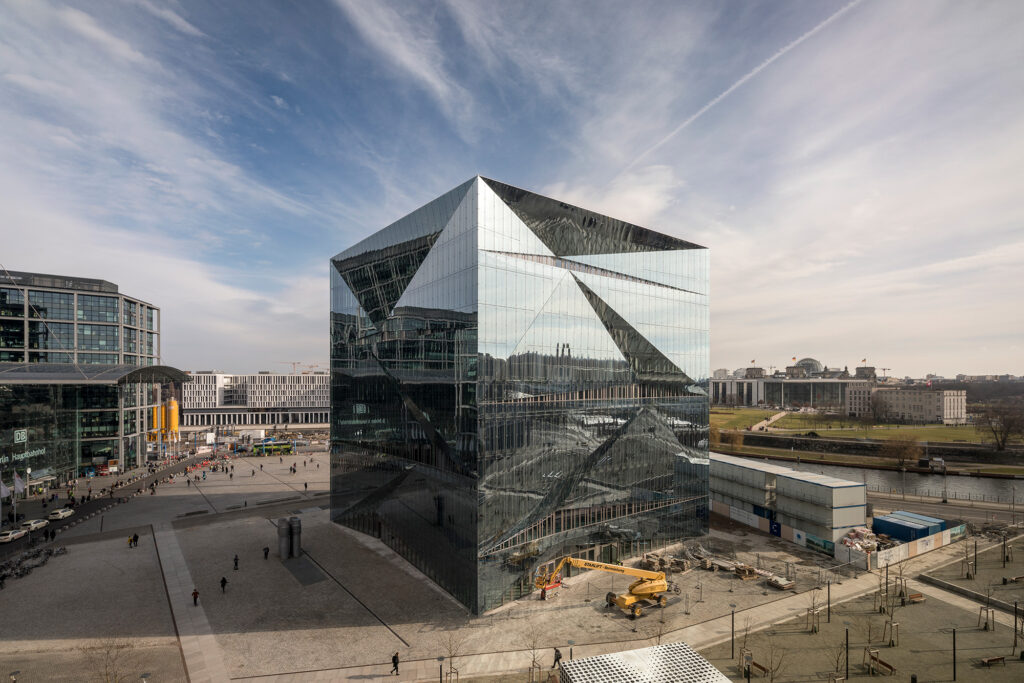 Designers of 3XN architecture firm have satisfied their ambition to create a building able to interact with the city and to engage by-passers while providing top notch office spaces with their Cube project, a sculptural glazed volume, measuring 42.5 meters in all directions, where the geometric rigor is broken by a prismatic pattern of triangular surface reliefs which, as in a sort of kaleidoscope, reflect the surrounding landscape and buildings.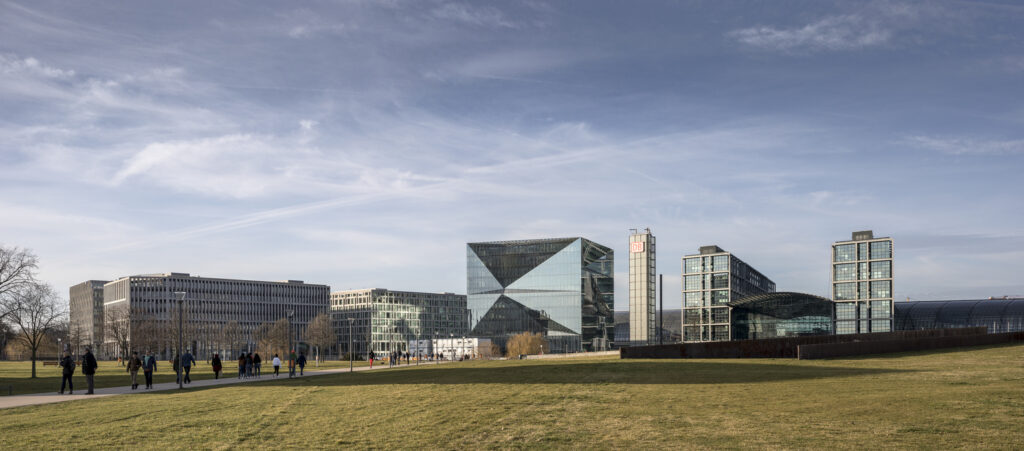 This unusual double façade, which integrates a series of terraces at all levels, and the pioneering solar coatings on the outer skin that allow capturing energy from heat, make the building and the surrounding landscape more dynamic and help increasing its sustainability by providing abundant natural daylight and natural ventilation and by protecting from solar accumulations without compromising privacy.
The roof, envisioned as a fifth façade, features a vast rooftop terrace which can be used as a breakout or event space offering a splendid view of the Berlin skyline. On the ground floor, Cube houses a food market and the office lobby leading to the conference areas and office spaces, located on the upper floors. The flexible and modular office spaces, arranged around a central core, are separated by easily removable units.