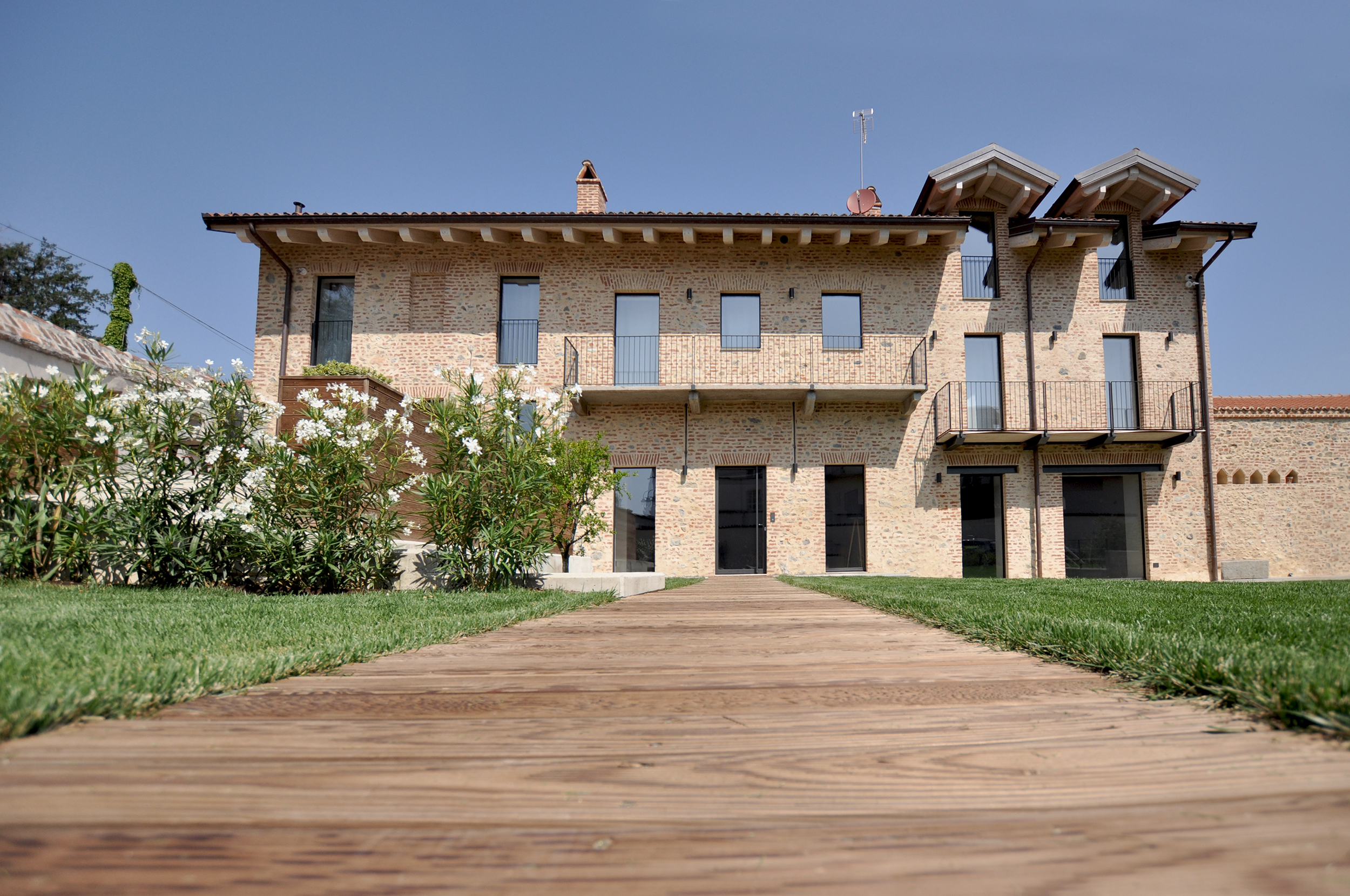 Casa OM / Studio Sferico
The challenging renovation of an old mid-19th century farmhouse in the metropolitan area of Turin and its transformation into Casa OM residential complex by Studio Sferico included the renovation of the overall structure, of the systems and of the façade and the re-distribution of the indoor spaces. While preserving volumes and materials, the architects have elaborated a synthesis between the respect for the history of the structure and the addition of contemporaneity according to the new intended use. In the 150 sqm apartment featured in this article, the decision to juxtapose the large brick vaulted living room with contemporary elements reflects the desire to enhance the texture which characterizes the entire project.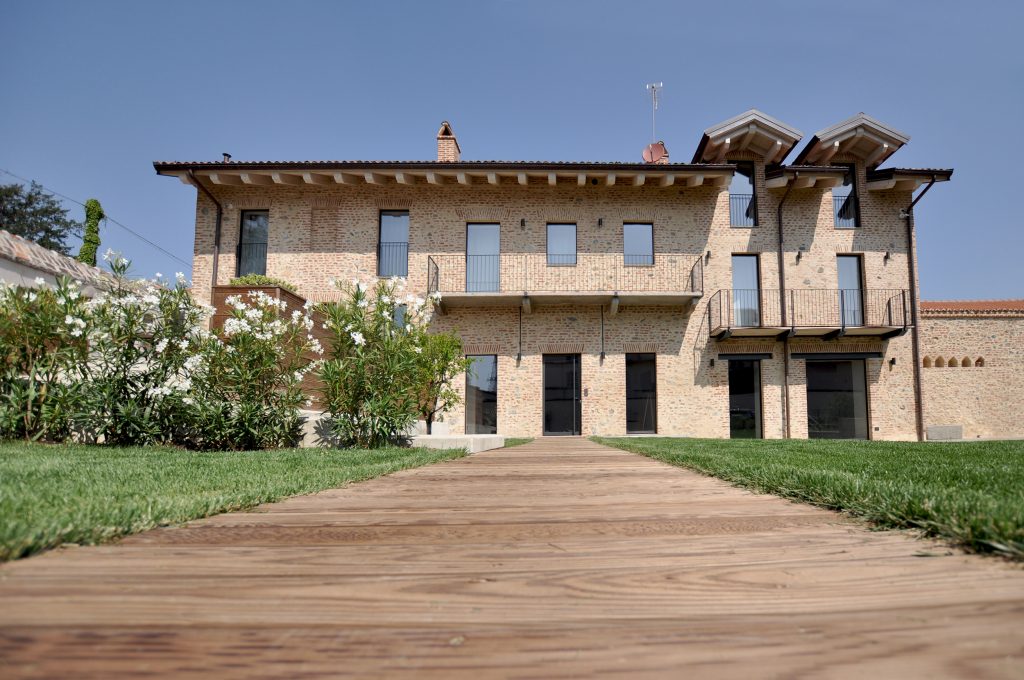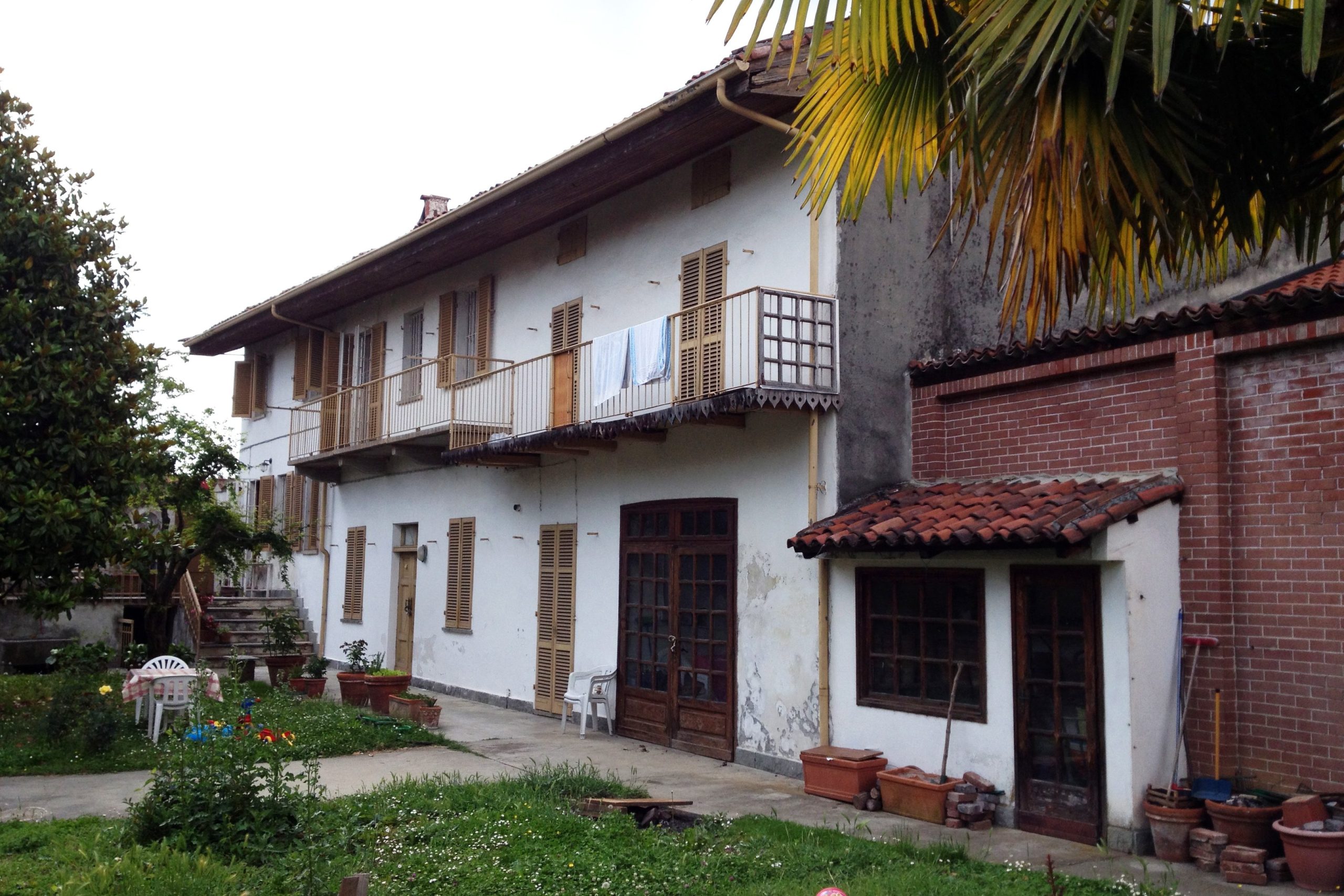 Considering the small footprint of the apartment, the sleeping, kitchen and living areas have been distributed over the three floors, one of which underground. Two spectacular iron staircases, custommade by Cirifer Design to connect the three levels, are an important iconic element that characterizes and unifies the apartment. Conceived as real furnishing accessories that enhance, by affinity and by contrast, the stylistic hallmark of the project, the stairs, thanks to integrated LED strips, also create suggestive light scenarios in the evening.
People enter the apartment of Casa OM on a glass floor sitting on a metal framework with illuminated profiles, from which they can glimpse the living room on the underground floor and the self-supporting connecting staircase with glass parapets placed in between in order to avoid exposed fixings and not affect the sculptural character of this distinctive element. The large living room is naturally lit thanks to the insertion of a portion of the glass ceiling located at the base of the French doors on the ground floor, occupied this latter by the kitchen, the dining area and a bathroom.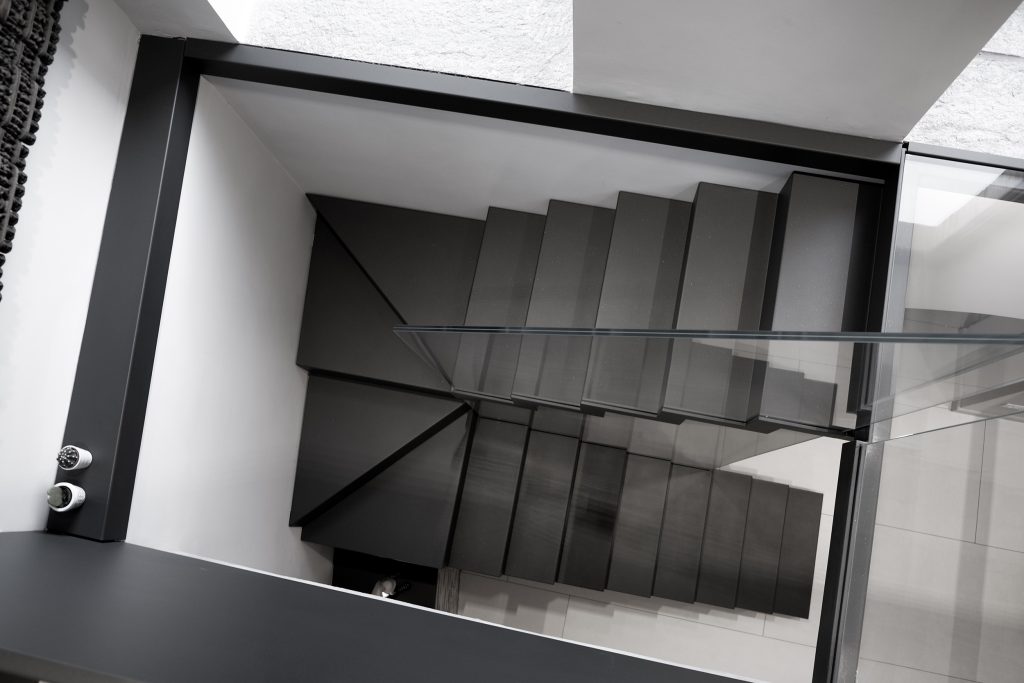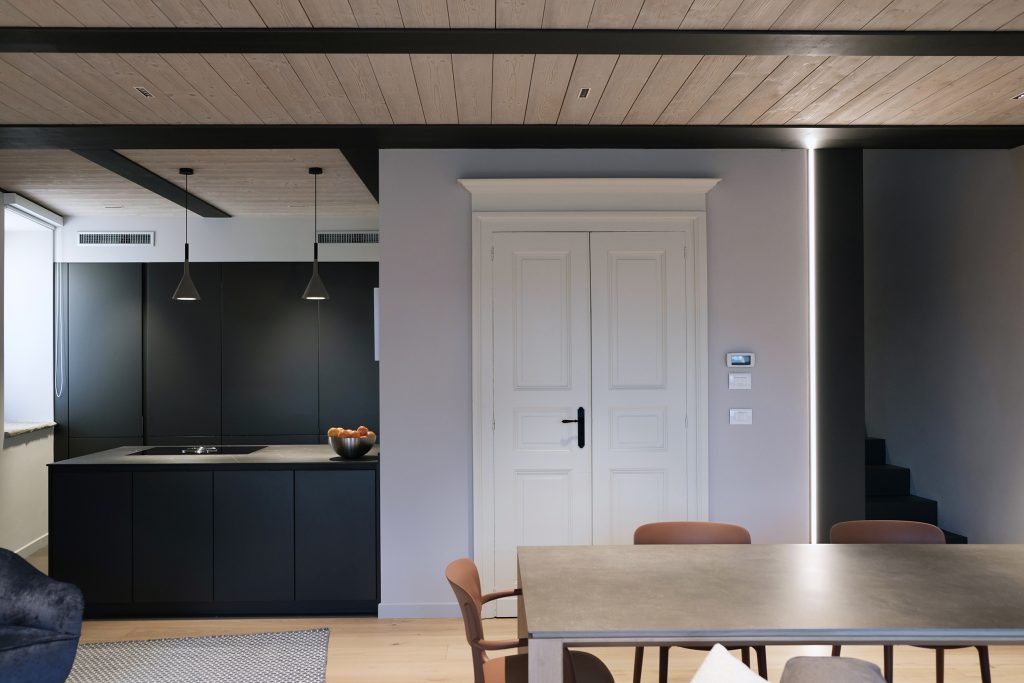 Next to the kitchen, located in front of the entrance to the apartment, a large original door has been recovered and left, testifying to the history of the structure, in contrast with the modern flush doors, designed and custom-made with refined details. From the ground floor a second staircase, with a central triangular metal core and light strips inside, leads to the upper level: an environment characterized by ceilings with exposed wooden beams, which houses the sleeping area, including two bedrooms with en-suite bathroom.
---
Architects: Studio Sferico
Area: 250 m²
Year: 2019
Photographs: © courtesy of Studio Sferico
City: Pecetto Torinese, Italy