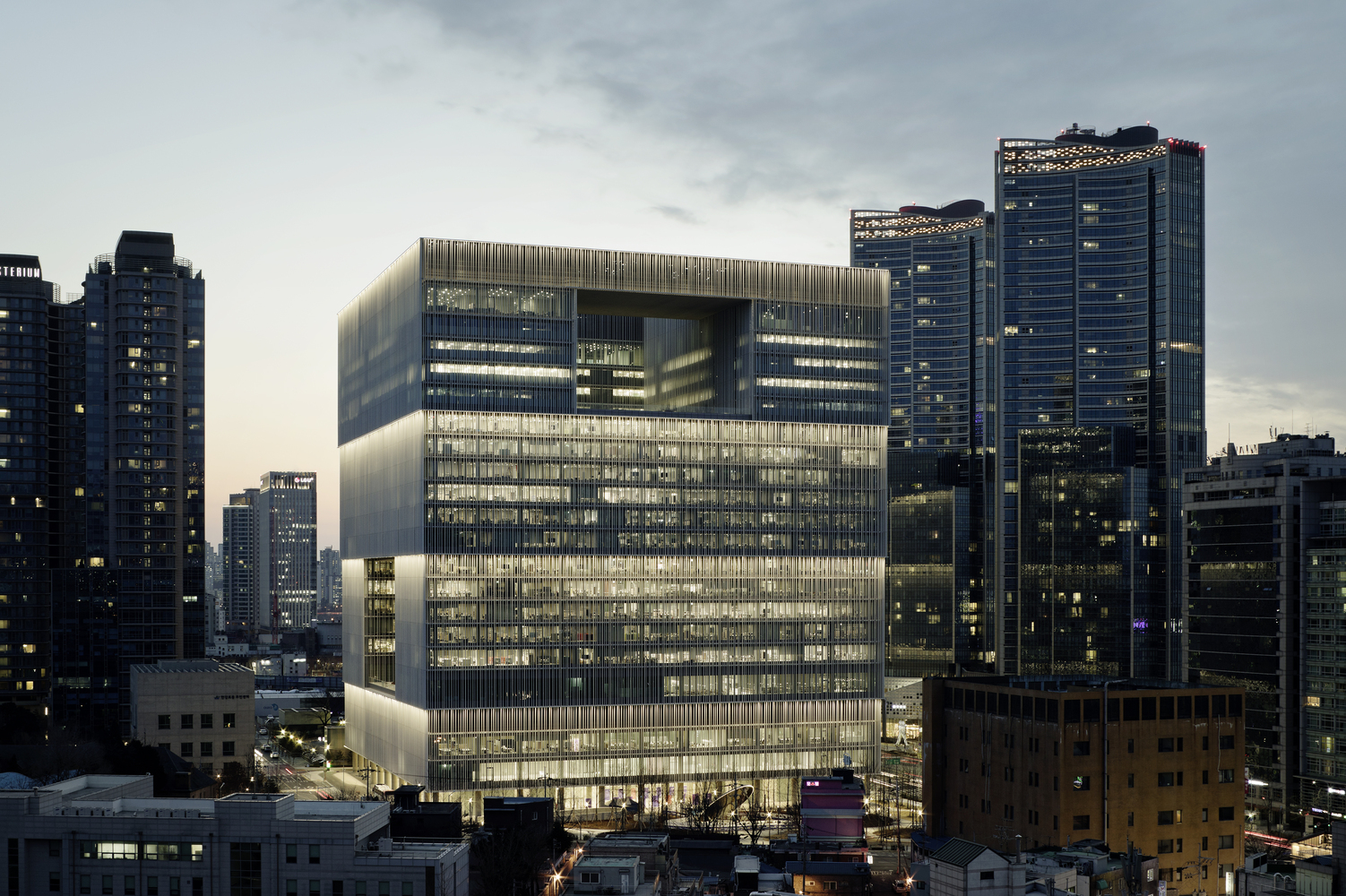 Amorepacific Headquarters / David Chipperfield Architects
Architect:
David Chipperfield Architects
Place:
Seoul, South Korea
Photographer:
Noshe, David Chipperfield Architects, Ute Zscharnt
Founded in 1945 with the name Amore, inspired by an Italian song, the South Korean company changed its name in 2002 to AmorePacific, a name that implies a balance of contrasts between East and West, tradition and innovation and, at the same time, openly declares its aim to capture international market share in the beauty and personal care sectors.
The important fast-growing holding company inaugurated, almost eight years after the approval of its design, its new 216,000 sqm headquarters in Seoul at a site which has been occupied by the company since 1956.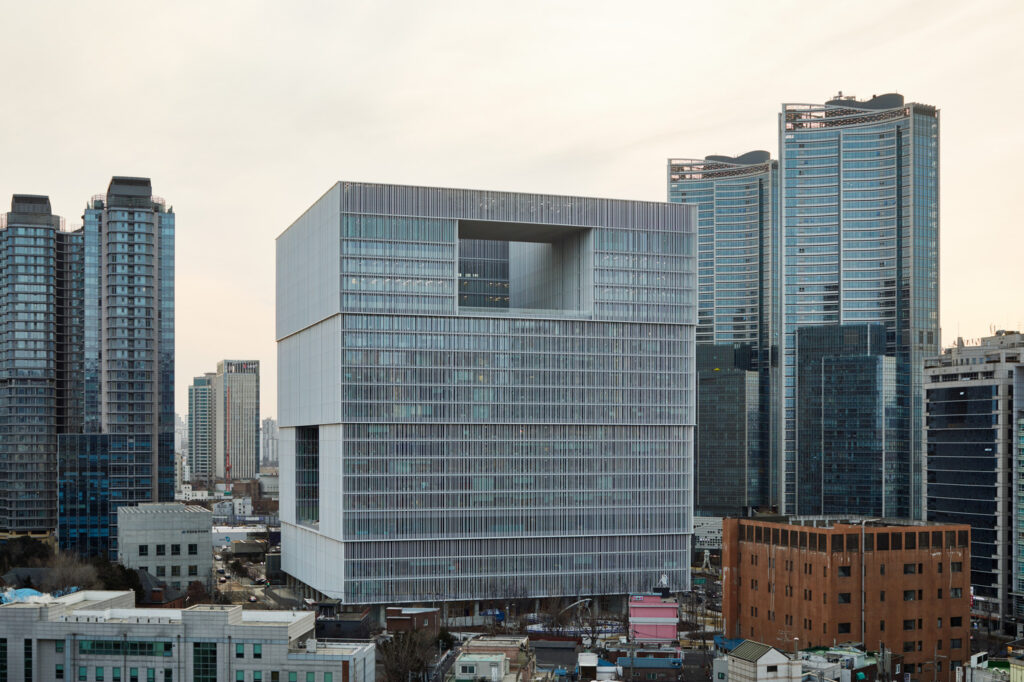 Designed by the Berlin office of firm David Chipperfield Architects, the modern building is situated next to a former US military zone that is being transformed into the spacious public Yongsan Park and a lively business district, being part of an ambitious masterplan that is altering the urban fabric of the district. The mixture of tradition and innovation inscribed in the name of the group has been expressed in the abstract and gestural form of the structure which features contrasts between solids and voids, solidity and lightness.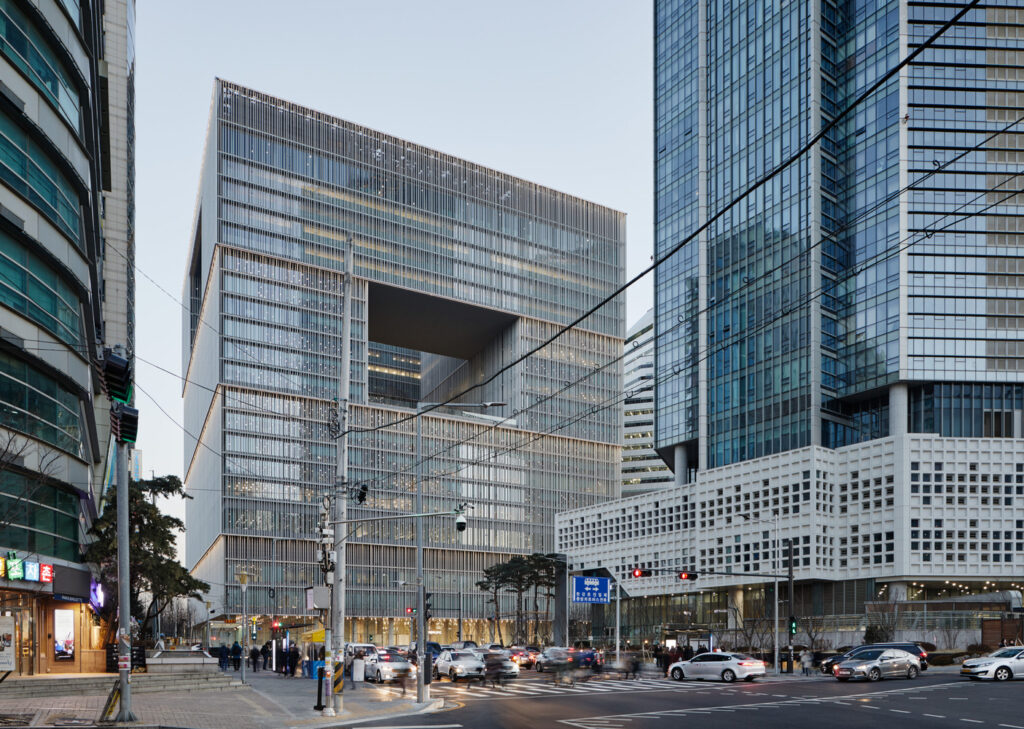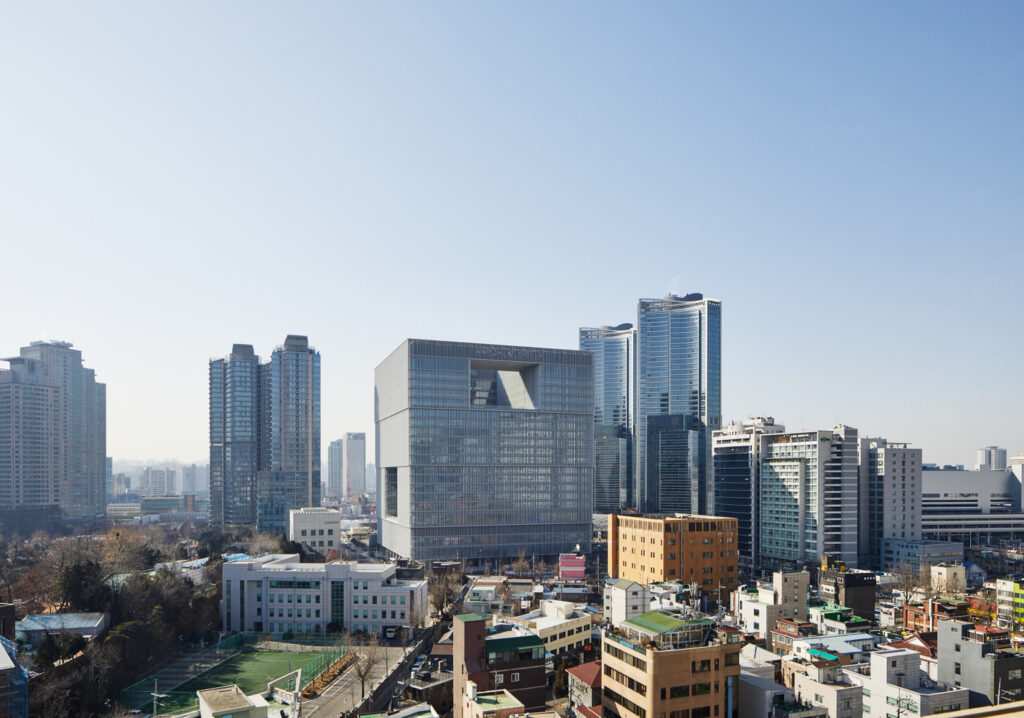 The new building designed to house the headquarters of the Korean company AmorePacific is made up of a single volume, developed around a central courtyard to maximize the effectiveness of natural ventilation and daylight. Three large openings, located on different levels, connect this central void with the exterior surroundings and provide panoramic views over the city and the mountains in the distance. The openings, in addition to characterizing the morphological-dimensional aspect of the volume, allow nature, thanks to the presence of some hanging gardens, to extend from the adjacent park into the building.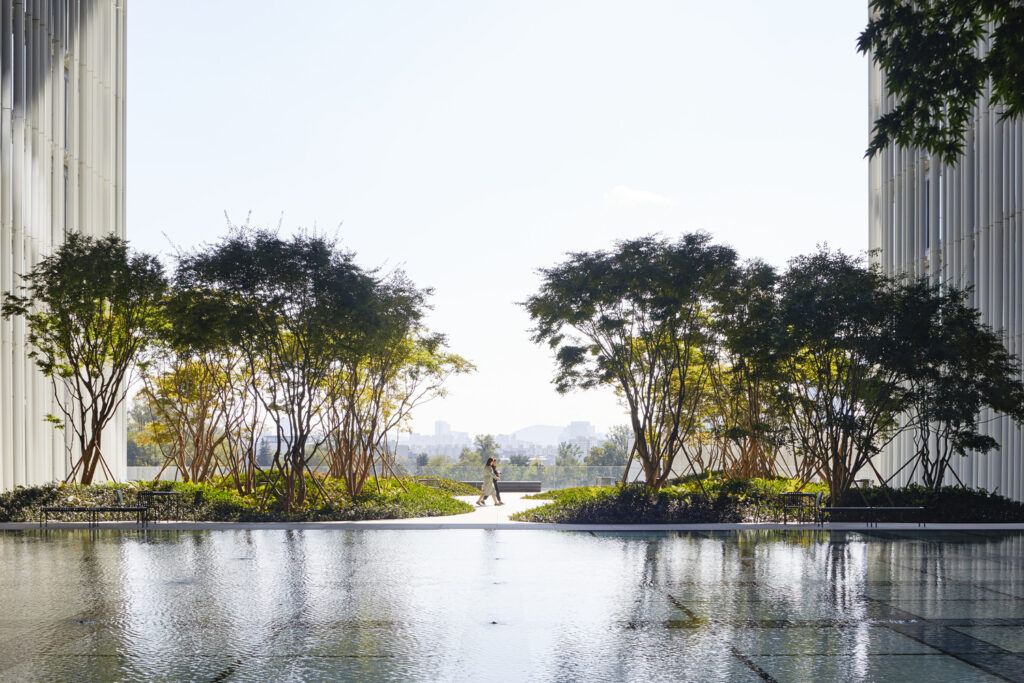 By elevating the external brise-soleil cladding of the façade to the first level, the entrance level opens up to the city, drawing the public into a generous atrium and further to the central courtyard situated above. This area, with its artistic installations and its gardens, represents the communal heart of the company building, providing the visitors with a series of cultural and recreational spaces. The company working areas are located at the upper levels.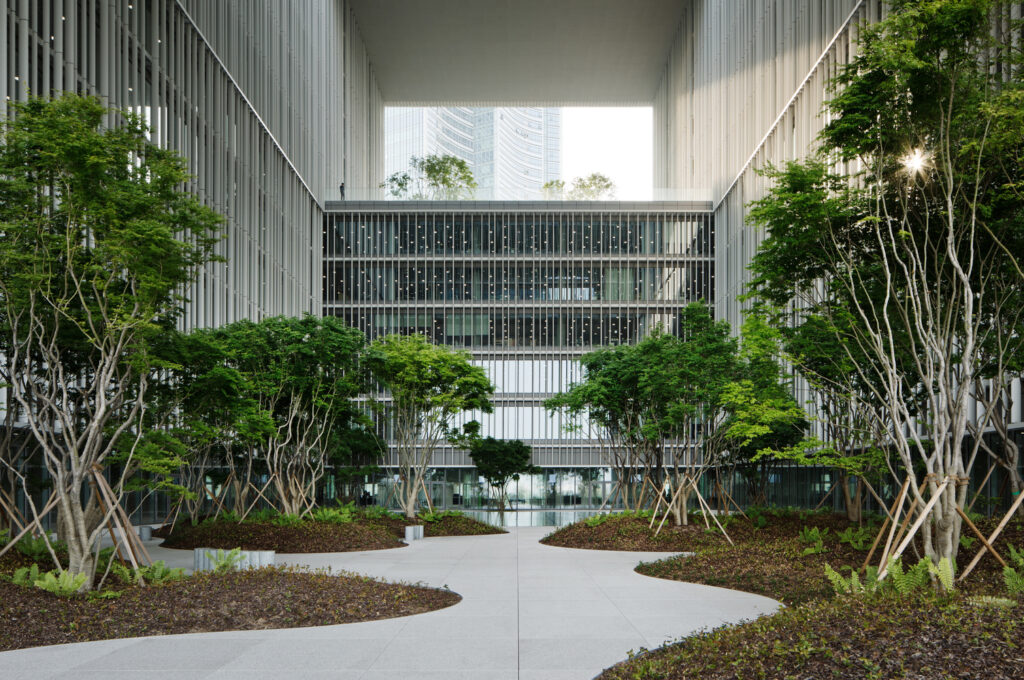 The diaphanous external brise-soleil layer, cladding a first glazed façade, not only maximizes the environmental performance of the building by providing shading and reducing heat load, but it also gives the building a coherent and strong yet open and light aspect. Metaphorically – the architects say – the new building echoes the aspirations of a modern organization that establishes its dynamic identity by mediating between local and global, private and public, collective and individual, formal and informal.