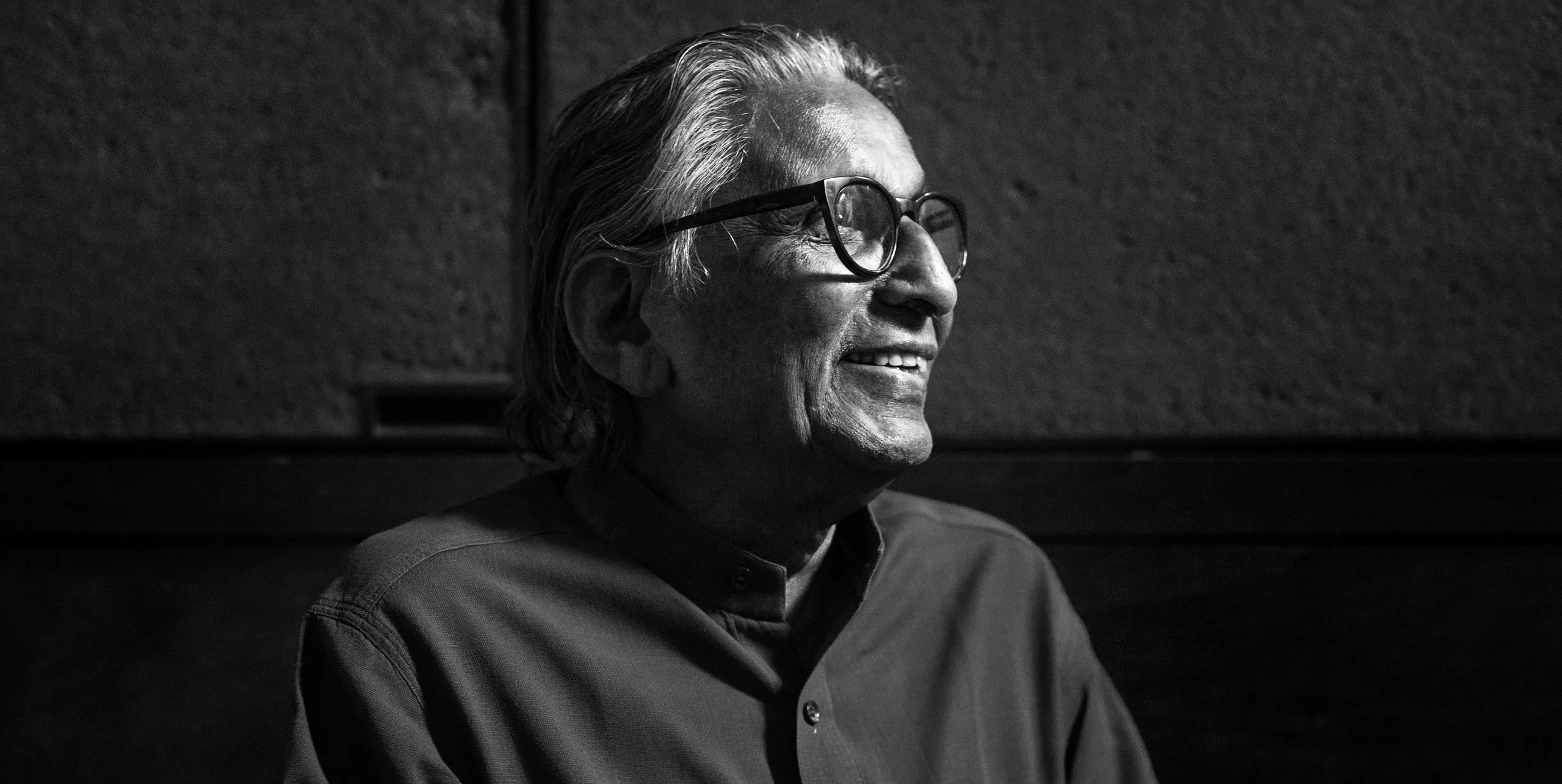 The architect Balkrishna Vithaldas Doshi passed away at the age of 95 on Tuesday
The architect Balkrishna Vithaldas Doshi passed away at the age of 95 on Tuesday. We are honored to have had Balkrishna Vithaldas Doshi as curator of the "Designing the Future" section featured in issue 60 of IQD and we are all thankful for the great heritage that he left us.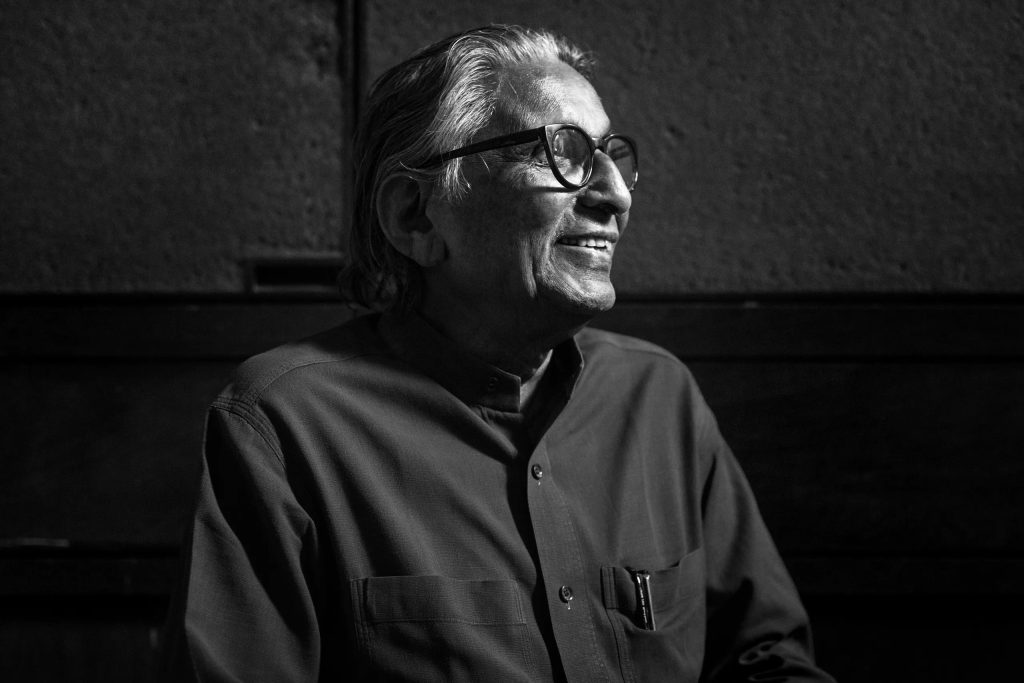 Balkrishna Vithaldas Doshi for IQD
We often design buildings thinking they will last forever, so while we put one brick on top of the other we pay the utmost attention to achieve the best balance of the structures, but Architecture is not static, it is dynamic and what we design is not the container, but the content. Architecture feeds on memory, on references to the history of places and cultures and it must be enriched by our life experiences to become a welcoming place, a refuge, a vital space for the people who will inhabit it, visit it or work inside it. Architecture is not just the outer shell we see, it is the air and the light that enter or are retained in it, it is the filter against heat and cold, the shelter to protect from the noise and frenzy of urban life. To make Good Architecture we need to deeply know the society in which we live, to grasp its transformations, to have a clear understanding of the importance of the economic dynamics and people's health and education and to keep always in mind the dramatic impact of climate change across most of our planet. Architecture is a socially useful profession as we must take care of the well-being of people. As I often say, we must not have the arrogance to design the paradise, but the determination and passion to create places where to live well. It is only thanks to this belief that I, who started designing about seventy years ago, continue to look forward and to have faith in the future.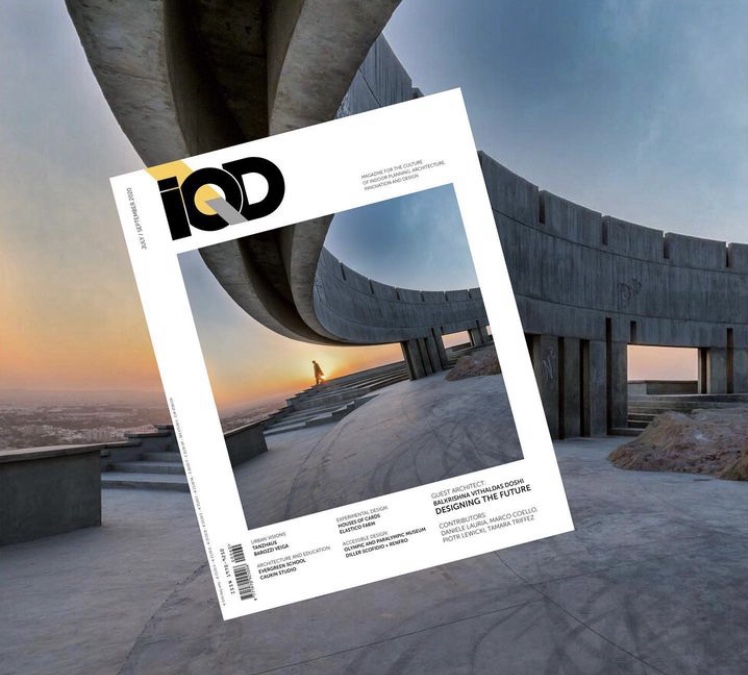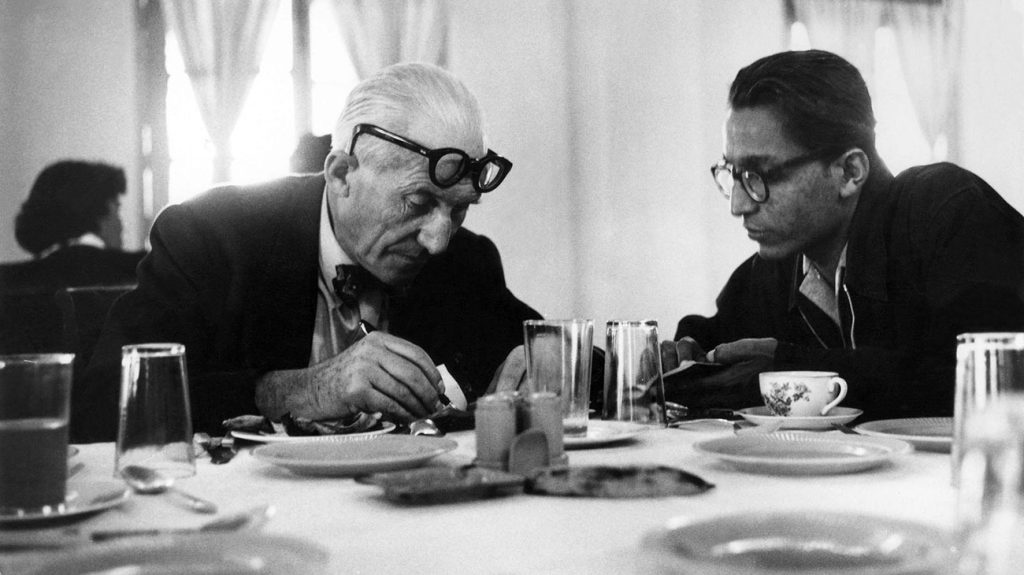 Biography
Born in Pune, India in 1927 into a family of furniture makers, he graduated in 1947 from the JJ College of Architecture in Mumbai. After completing his studies, he sailed for a short period to London, before settling in Paris, where he worked as an apprentice, from 1951 to 1954, in the studio of the famous architect Le Corbusier. In 1954 he returned to India to supervise some of Le Corbusier's projects, first in Chandigarh and later in Ahmedabad, where he settled permanently. In 1956 he founded, together with two architects, his own practice Vastushilpa, later renamed Vastushilpa Consultants, which today includes five partners and sixty employees and has completed more than 100 projects since its inception. In 1958 he became a member of the Graham Foundation for Advanced Studies in Fine Arts. In the early '60s he met in Philadelphia architect Louis Kahn, with whom he designed, in 1962, the Indian Institute of Management in Ahmedâbâd and, in the same year, he started to design one of the most celebrated projects of his career, The Indian Institute of Management Bangalore (IIM Bangalore or IIMB), completed in 1977. Doshi has established and directed several Indian institutions, including the School of Architecture and the Center for Environmental Planning and Technology. In 1981 he completed another of his most iconic projects: Sangath, his own architecture studio in Ahmedabad. His work has been widely awarded, nationally and internationally; his awards include the Padma Shree National Award Government of India (1976); Gold Medal, Indian Institute of Architects (1988); Gold Medal, Academy of Architecture of France (1988); Aga Khan Award for Architecture (1993-1995) for the Aranya Community Housing project; Prime Minister's National Award for Excellence in Urban Planning and Design, India (2000); Global Award for Lifetime Achievement for Sustainable Architecture, Institut Francais d'Architecture, Paris (2007). He received a honorary doctorate from the University of Pennsylvania (1990) and the McGill University in Canada (2005) and in 2011 he received the highest French award for art, "Officer of the Order of Arts and Letters". He was commissioner of the Pritzker Prize, the Indira Gandhi National Center for Arts and the Aga Khan Prize for Architecture. In 2018 he was the first Indian architect to be awarded the prestigious Pritzker Architecture Prize, considered the equivalent of the Nobel Prize, for his immense contribution to the world of architecture. He has been Visiting Professor at numerous Institutes, including: Massachusetts Institute of Technology; University of Pennsylvania, Philadelphia; University of Illinois, Urbana Champaign; Rice University, Houston; Washington University in St. Louis and University of Hong Kong.