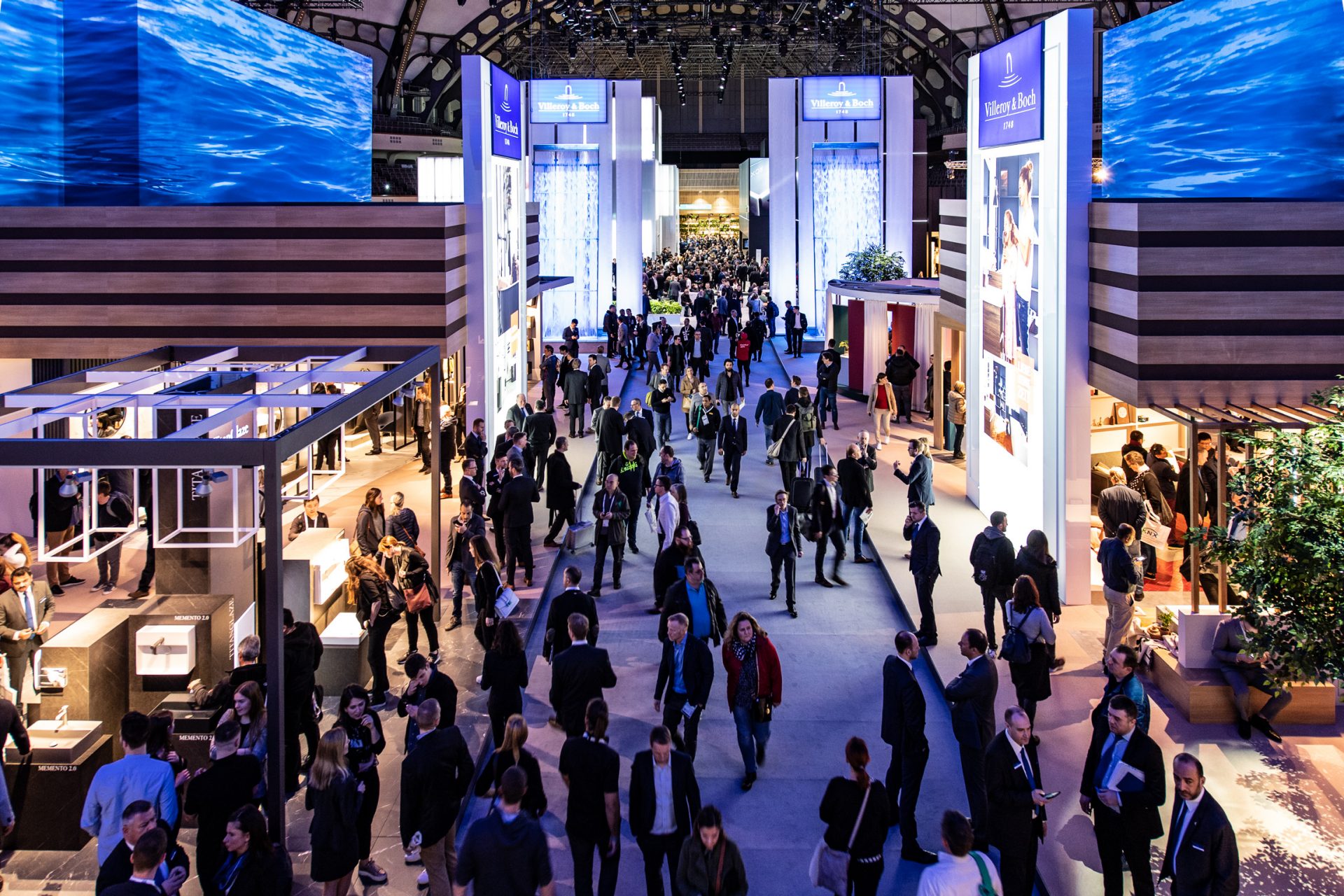 ISH Water: The world's biggest bathroom exhibition
From 13 to 17 March 2023, ISH, the world's leading trade fair focusing on the responsible management of water and energy in buildings, returns to Frankfurt am Main. For five days, everything will revolve around the top themes of sustainability, supply security and the latest design trends. Spread over seven halls, the ISH Water section spotlights technology for the sustainable use of water and modern bathroom design.
Around 2,000 companies in the sanitation, heating and air conditioning industry from 53 countries have signed up to present their solutions for renewable sources of energy, sustainable water usage and clean air.  Around 900 exhibitors – 80 percent of them from outside Germany – are showing their latest products within the framework of ISH Water in Halls 1 to 6, as well as the Festhalle and the Forum. The extensive spectrum on show includes everything for modern bathrooms, installation technology, software, tools and fastening materials, as well as international sourcing. Besides design, the focus of ISH Water 2023 is on sustainability. Of particular interest in this connection is sustainable installation and quality with respect to water as a valuable resource, in addition to energy efficiency when it comes to the supply of hot water.
ISH Brand Manager Stefan Seitz is looking forward to the exhibitors' presentations: "Having access to sufficient water of drinking quality is no longer as self-evident as it once was. This is something we had to learn in recent years. Therefore, ISH Water is spotlighting sustainability in a variety of facets. And I am delighted that many manufacturers are reflecting this in their presentations. Moreover, I am yet again extremely excited about their breath-taking exhibition stands and the fascinating new bathroom concepts."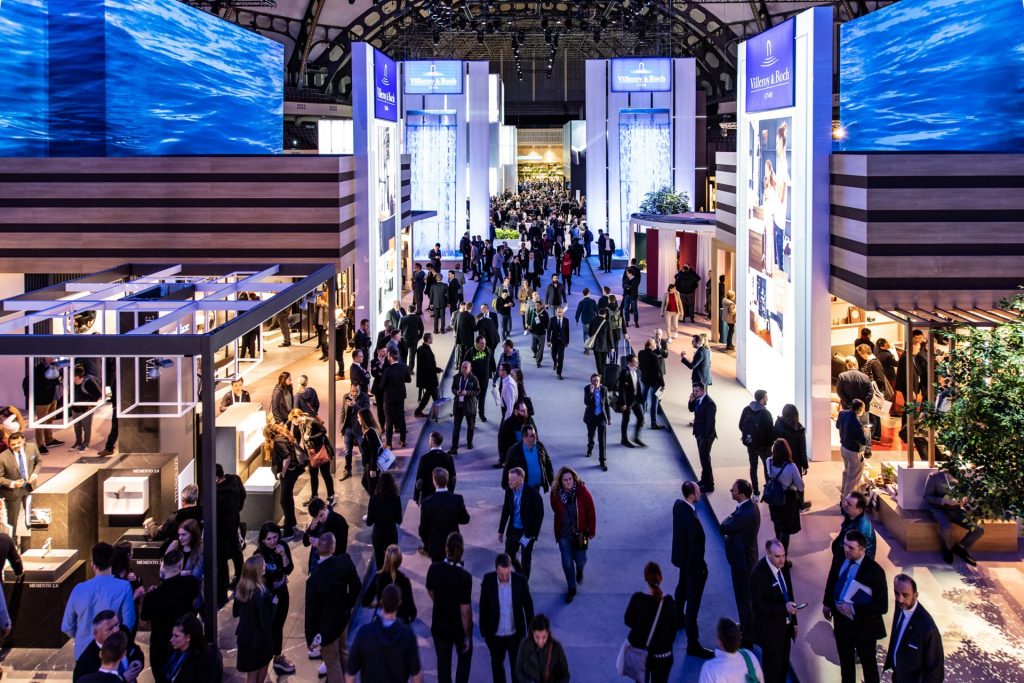 ISH Water Organization
In the Bathroom Experience in Halls 3, 4.1 and 4.2, as well as the Festhalle and the Forum, visitors will find companies showing new products and innovations for the bathroom: from small, compact bathrooms for urban living to the well-being bathroom for regeneration and relaxation. The absolute novelty here is Hall 5, where the ISH is one of the first events to feature the newly built hall with installation technology and software. Installation technology will also be on show in Halls 4 and 6. Tools and mounting materials are also to be found in Hall 6. The International Sourcing section will be located in Hall 1.
Updated daily, the ISH Contactor provides a topical overview of all exhibitors and their product portfolios. Within the exhibitor search, a special interest filter provides quick orientation on the most important questions. Here, manufacturers are grouped together who offer products and solutions on the following specific topics:
Solutions for safe and sustainable drinking water installations
Solutions for a barrier-free / age-appropriate bathroom
Solutions for a sustainable bathroom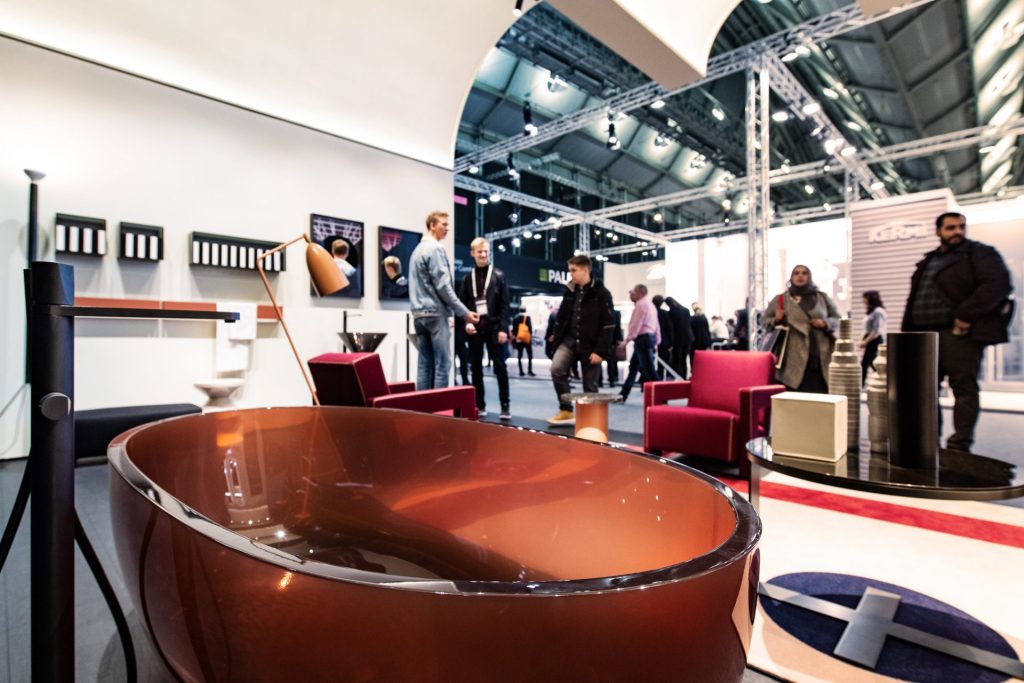 Blend of specialist knowledge, trend themes and networking
As ever, decision makers from the sanitation, heating and air-conditioning sector can look forward to a multi-faceted program of events at the coming ISH. For the first time, participants are being offered a thematic grouping of events in the form of hotspots. The Water Hotspot is the platform for knowledge transfer and inspiration in Hall 3.1. Knowledge about the latest trends for lifestyle oriented bathrooms, as well as the latest products, can be found at Pop up my Bathroom with four themes that are set to be of decisive significance for holistic bathroom planning in the coming years. Additionally, a discussion forum – the 'Pop up my Bathroom Atelier' – with workshops and panel discussions offers a great opportunity for exchanging information on a personal plane. The renowned 'Design Plus powered by ISH' competition shows 32 future-oriented products distinguished by an optimum combination of sustainability, aesthetics and functionality.