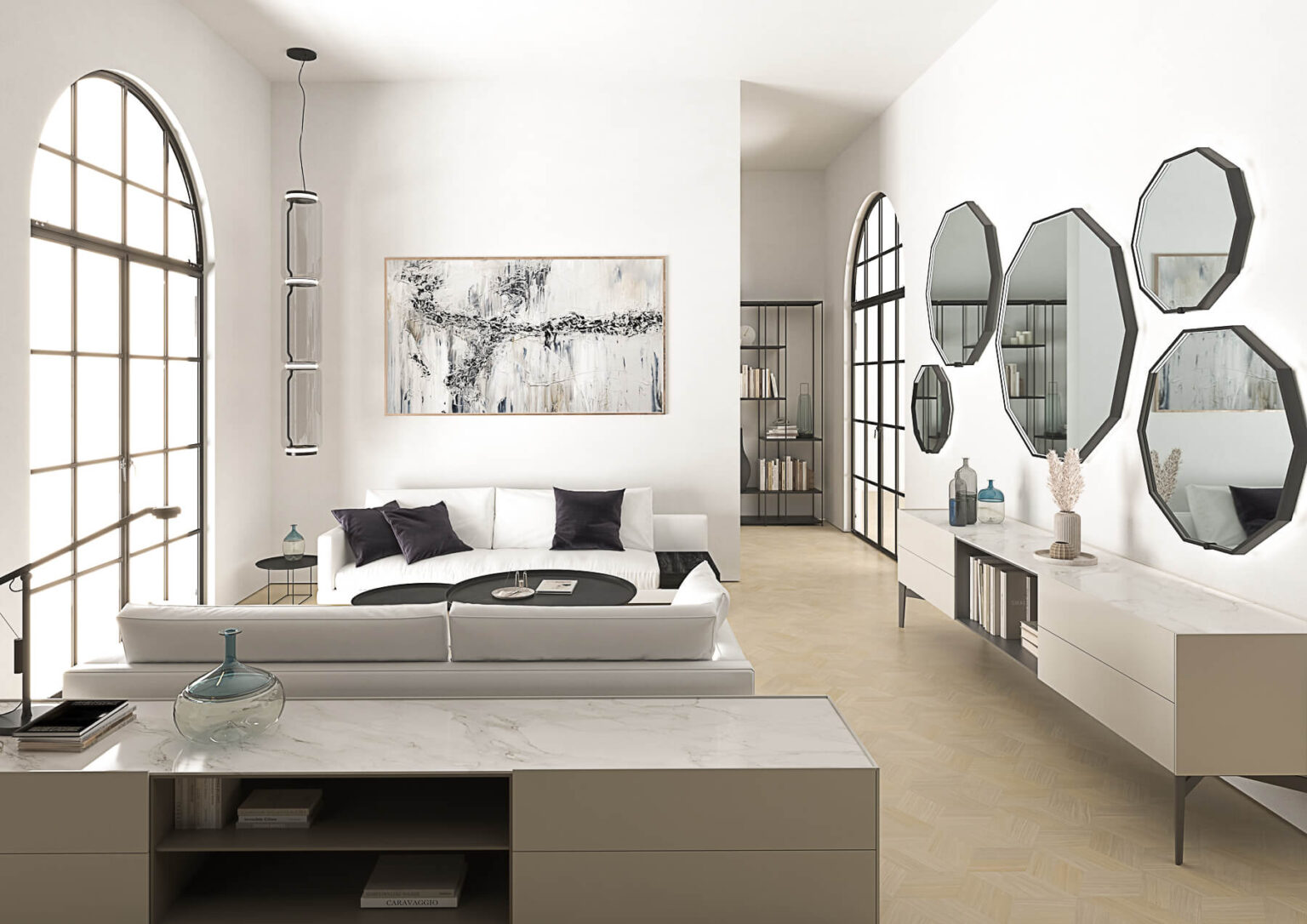 Vanità & Casa presents the new Vanità Living collection at the 2023 Salone del Mobile
The Milan Furniture Fair is the prestigious international showcase chosen to preview Vanità Living, born from the long experience of Vanità & Casa in the design and production of mirrors and mirror cabinets for the bathroom
Vanità Living's goal with the new collection of mirrors and furnishing elements for the entire house is to enrich the domestic environment with precious reflections that bring more light, increase the perspective, characterize and add beauty to every room. The founders of Vanità & Casa, and from today also of Vanità Living, Alexander Caruso and Monica De Conti, tell us: "Vanità Living is our 2023 project and is based on innovative technologies and the long experience we have acquired over the years. It is a bet that we have accepted and that we want to win, strong in those values such as commitment, competence and meticulousness that have always distinguished our work and characterize our products, a synthesis between innovation and design."
"We wanted to deepen the dialogue between the person – with his needs and desires – and the space he inhabits to give life to a collection of new products", explains the architect Massimo Farinatti, Art Director of the company: "Each mirror is designed to enrich the space and transform it through design, the play of reflections, light."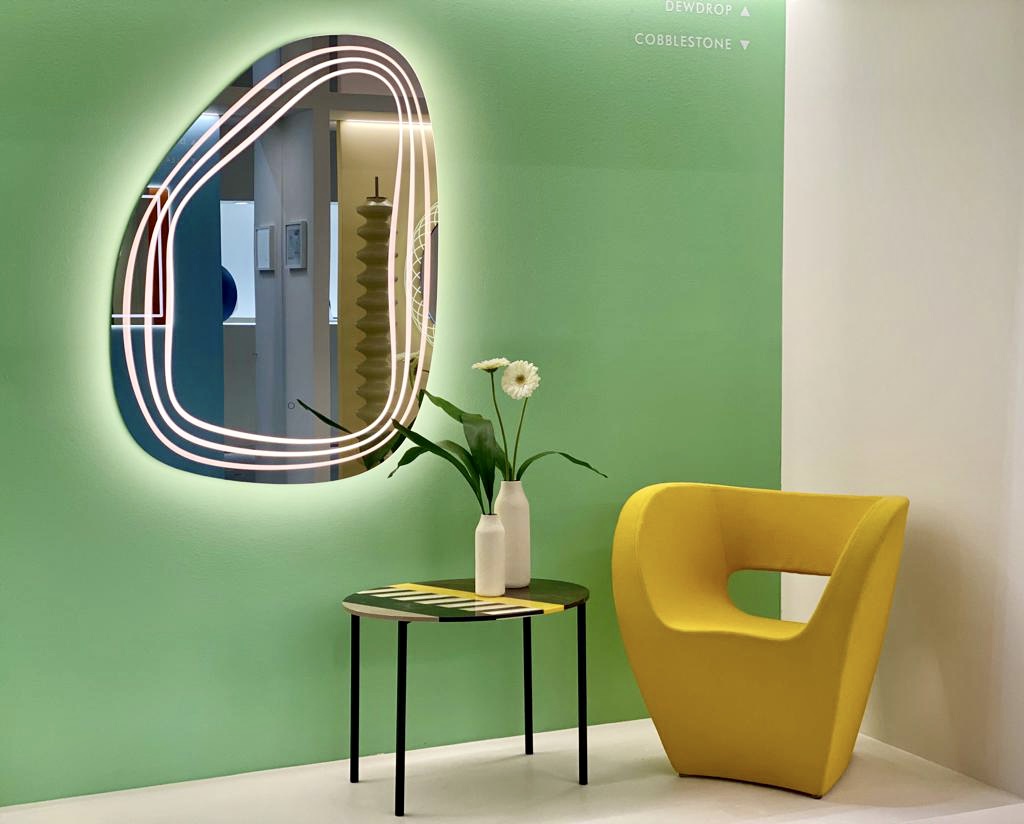 Vanità Living: Mirrors and Furnishing accessories
The Vanità Living collection therefore includes mirrors and furnishing accessories, such as coat hangers, shoe holders, which personalize the rooms of the house, creating an elegant and modern atmosphere, at the same time comfortable, where you can pleasantly return at the end of the day. Objects that increase the pleasure of living in one's own space. Like the JigSaw coat stand, which allows you to choose the position of the small adjustable mirrors and the color of the supports and TreeHouse, the easy-to-use rotating mirror for shoes, from the smallest to the largest in the family.
Small functional shelves to place keys, glasses, mobile phones when you return home are the elements that characterize the RainBow and Sundance mirrors in the round and oval versions. Simple objects, light appears when needed, and then disappears without a trace and where nothing is left to chance. And again, unconventional objects, particular in shape and always ready to illuminate the person (and the home) in the most appropriate way, such as CobbleStone, with an organic and harmonious shape, with its modular luminous ways, or EyeBlink, where the glass engraving is able to diffuse the light and to create a three-dimensional effect; and finally SweetHeart with its important presence, where the frame and the mirror light up to focus the gaze.
Aggregate, multiply, amaze: this is what the FreeWay, BlueMoon and Firefly series propose, respectively a decagonal mirror (FreeWay) where the single-color frame can be turned on and adjusted in intensity and gradation with a comfortable touch sensor; an extremely simple mirror (BlueMoon), surrounded by an anodized aluminum micro-profile that maintains the quality offered by the 5 millimeters of the glass reflecting surface; and finally a single mirror (Firefly) which can become either a thin and modular wall lamp, useful for multiplying, illuminating, characterizing a corridor, a lobby or a reception. Personalize and give meaning to the walls, with the aggregations of DewDrop and FireLight or expand the minimal spaces with mirrors just 30 millimeters thick like ClearView.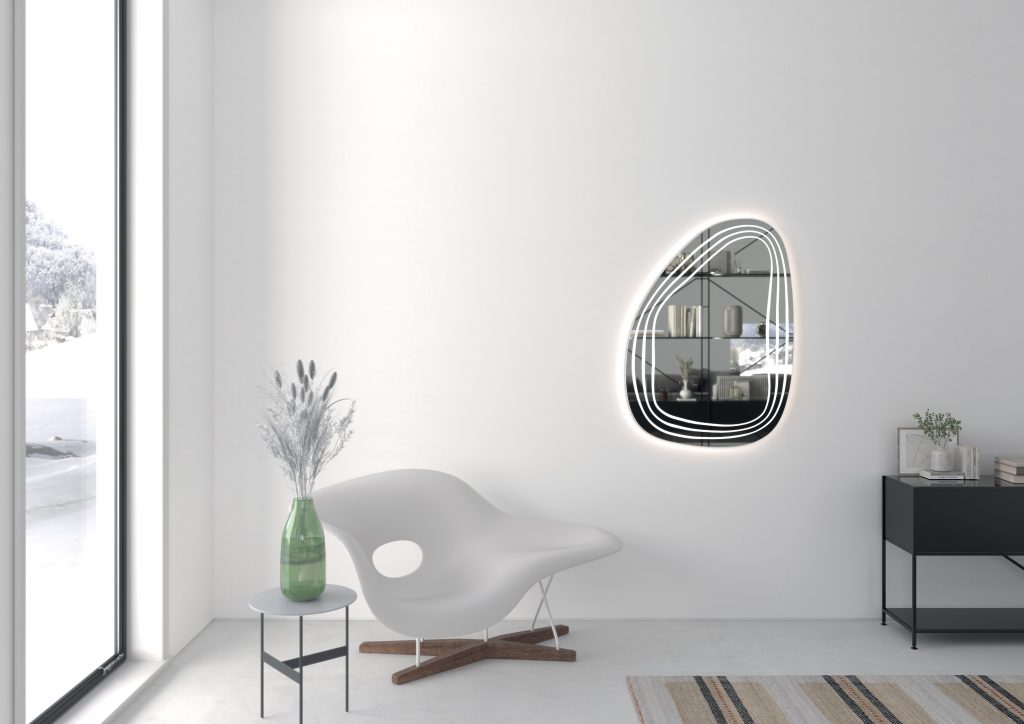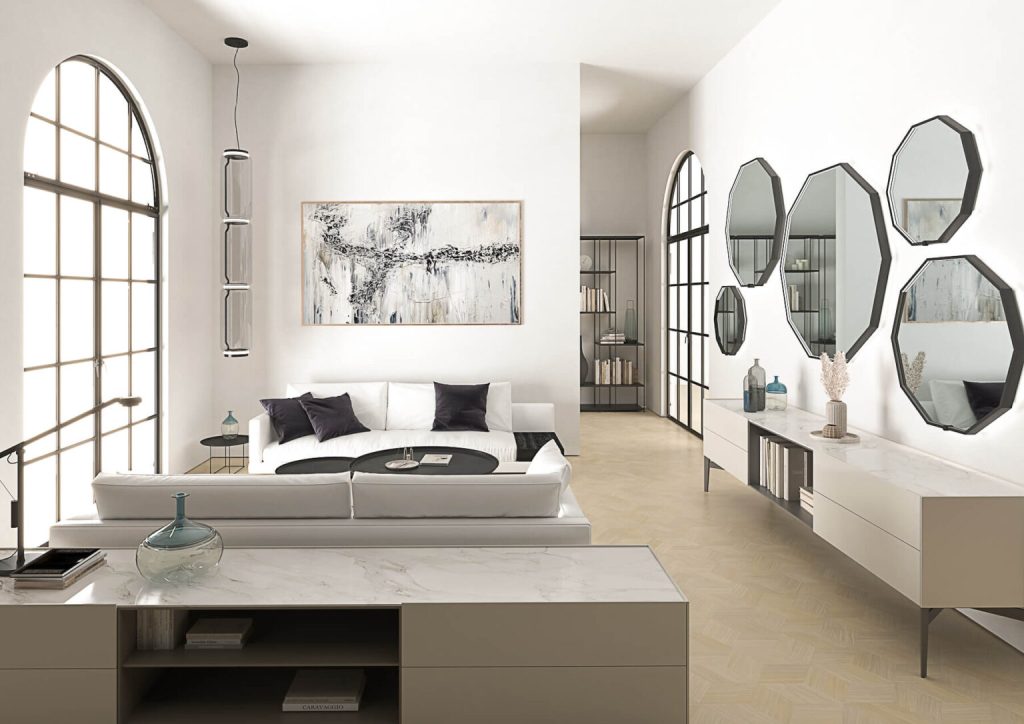 Vanità Living: Simplicity, safety and sustainability
All the products in the Vanità Living collection are characterized by simple and intuitive controls, and also by user-friendly installation. Simplicity, safety and sustainability are in fact three strongly anchored values which translate into concrete choices: from mirrors designed to guarantee maximum safety even in the event of accidental breakage, to the continuous search for solutions to reduce the impact of products on the planet, such as for example the choice to adopt plastic-free packaging, in eco-sustainable cardboard.
---