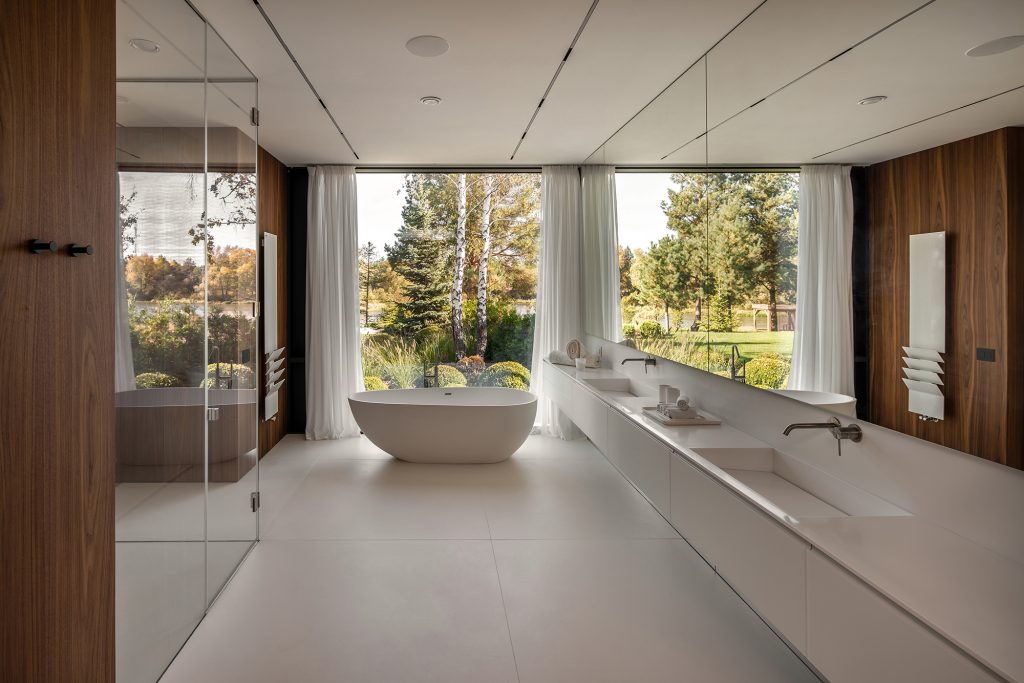 Three Antrax It radiators for three bathrooms embedded into nature
The transformation of the bathroom from a service area to a place where you can find your own balance, is made possible not only by the furniture, equipment and technology provided, but also by the internal view outwards onto the panorama. Large windows opening towards the greenery help to increase a well-being feeling, inviting to daily rituals of relaxation that you can experience inside your home or in the room where you are a guest.
Physical and mental rest, in fact, is conveyed in equal proportion to the integration with nature, showers or tubs where to bathe, correct lighting and a comfortable temperature of the environment, perfectly controlled by Antrax's design radiators. Many solutions as in the catalogue provide an additional useful support for storing towels, bathrobes or other objects.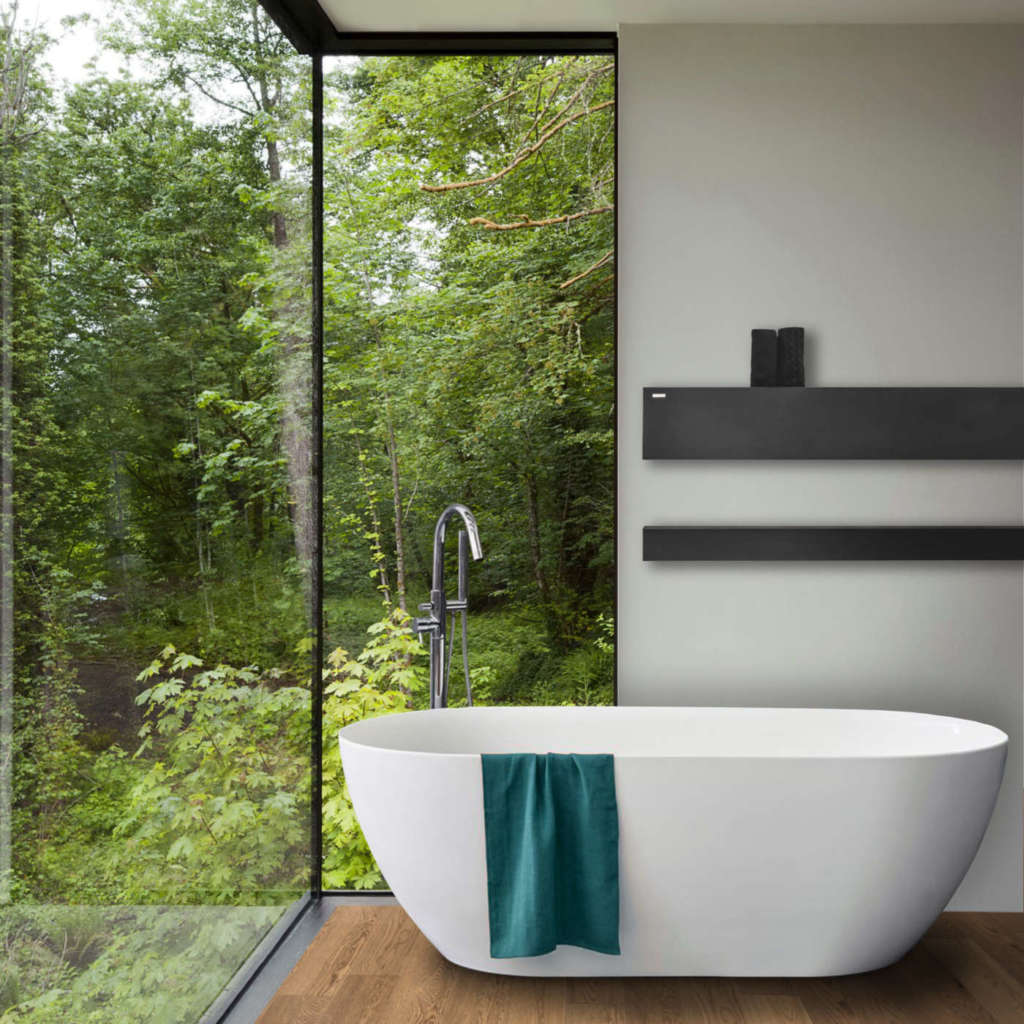 Serie T radiator collection is the emblem of an approach that combines design, technology and multi-functionality: designed by Matteo Thun & Antonio Rodriguez and made of 100% recyclable aluminium, it owes its name to the famous T-shaped metal extrusion traditionally used in construction, reinterpreted in shape and materials. The profile can be used single or double, providing various configurations that transform the radiator into a horizontal shelf, a bookcase module with wooden shelves or a piece of furniture that can be fitted with hooks to hang bathrobes. Available in the hydraulic or electric version, it can be customized up to the cm, allowing, accordingly any modification.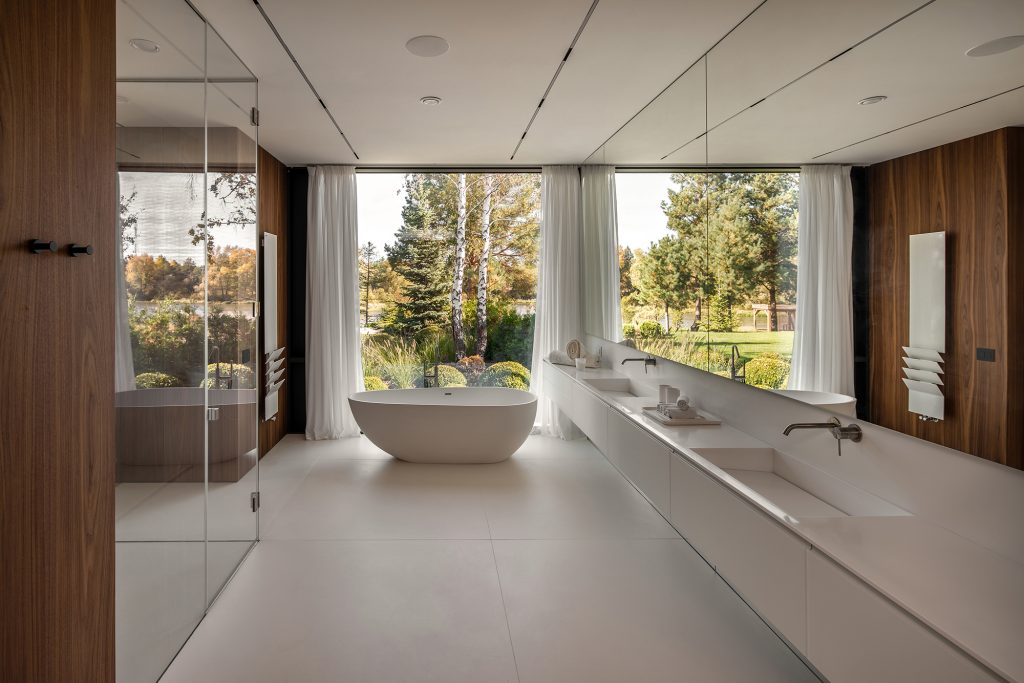 Flaps is a plate with high thermal efficiency f only 3 mm, in 100% recyclable aluminium, interrupted  and enriched by some folds – 'flaps' – placed diagonally, ideal for holding towels. Designed by Victor Vasilev, it embodies a contemporary shape of essential lines. It can be ordered in the hydraulic or electric version, in two heights and with flaps in both the upper or low part, as well as, in numerous colors from Antrax IT's catalogue with hooks for bathrobes.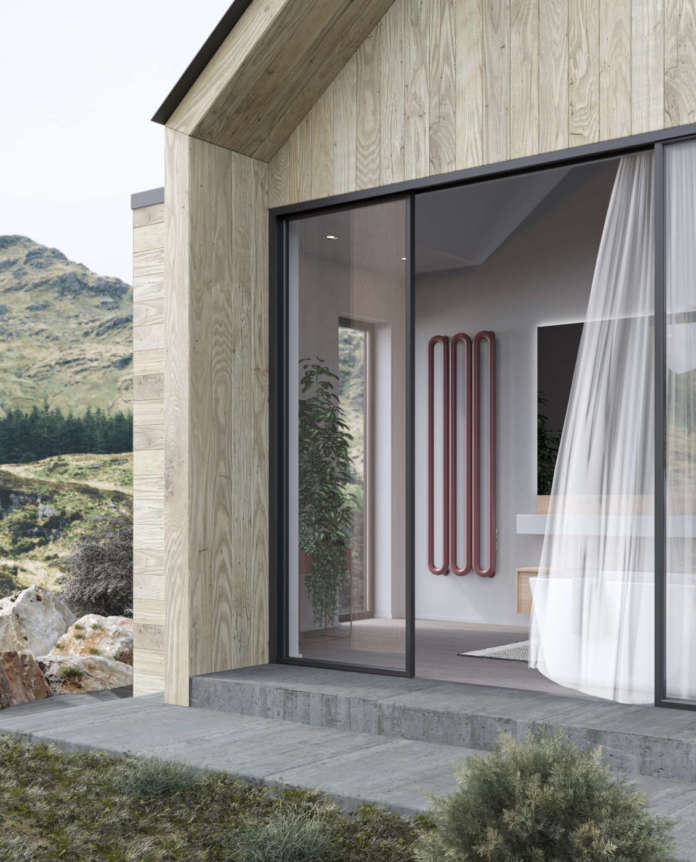 Tubone, designed by Andrea Crosetta, derives from a tubular steel element and a considerable cross section – 60 mm -, elongated to form an oval ring, available in three different modules that can either be placed side-by-side or stacked (up to two heating bodies). The radiator, available in over 200 color variants, can be accessorized with a towel rail and installed either horizontally or vertically: in the latter configuration it is available in a water or electric version.