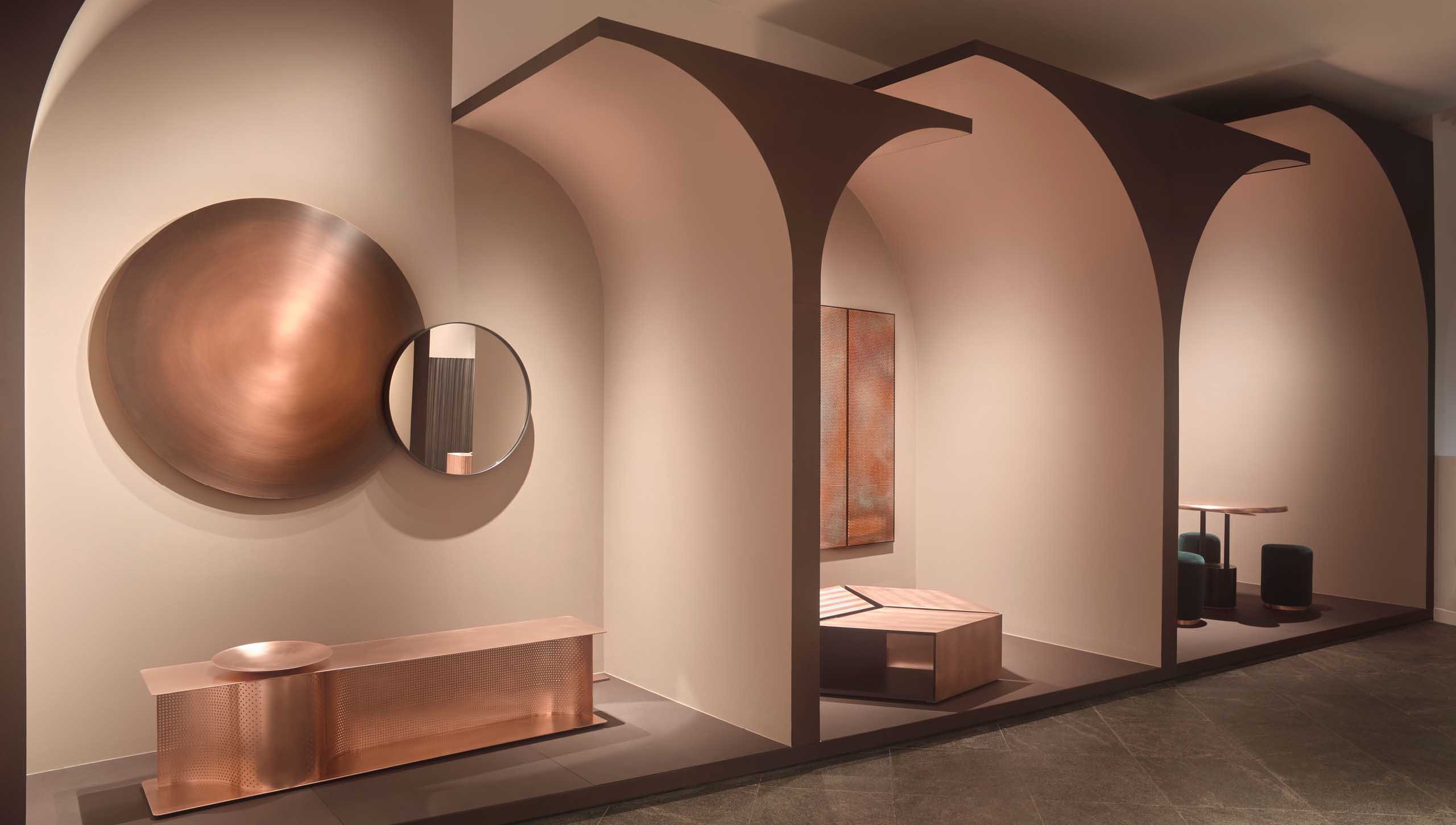 The new De Castelli showroom designed by Cino Zucchi opens in Milan
Architect:
Cino Zucchi Architetti
Photographer:
Marco Menghi
De Castelli's new Milanese home is located in the brightly-lit rooms that had previously been home to an art gallery. The historical and architectural setting is that of "old Milan", and will become a place for meeting, forging partnerships and developing projects.
De Castelli opens its new Milanese home, moving its showroom to a larger space a few steps away from the previous one. The showroom opens at number 20 in Via Visconti di Modrone, in the bright rooms that have always housed an art gallery, in a historical and architectural context of the "old Milan".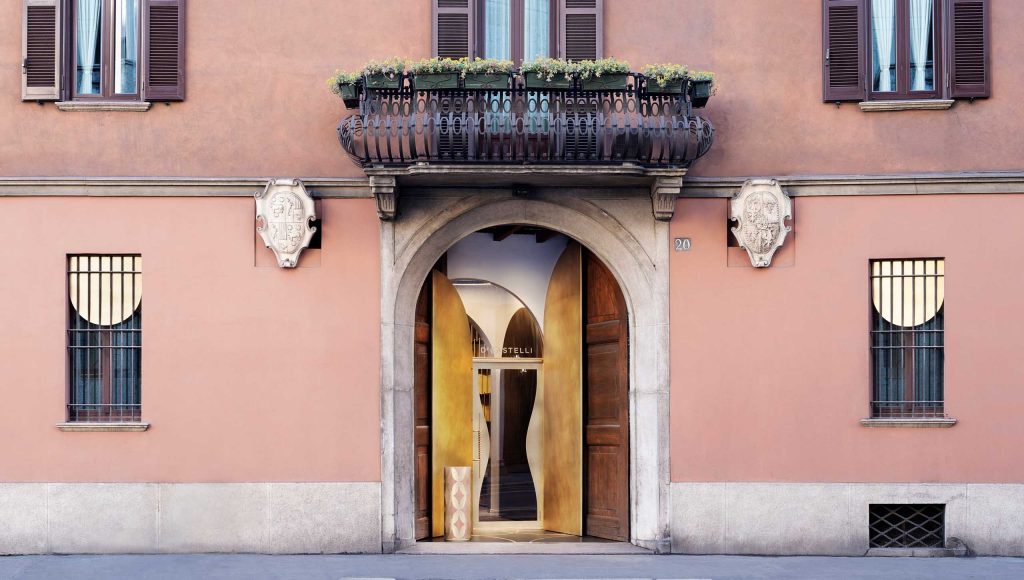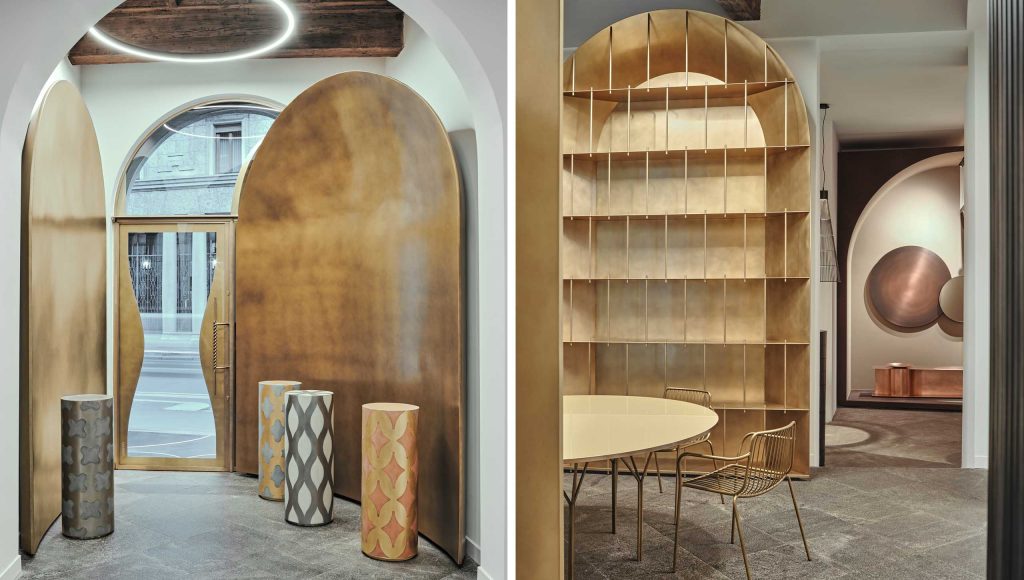 he new space was designed by Cino Zucchi Architetti, a studio linked to De Castelli from a long collaboration that led to projects such as the Copycat installation and the Archimbuto at Biennale of Architecture in Venice. The project of the new showroom allows to express the three souls of the brand – Collection, Surfaces, Architectural – which tell the great capacity of the company in metal working, the result of an innovative research always between high craftsmanship and technological know-how.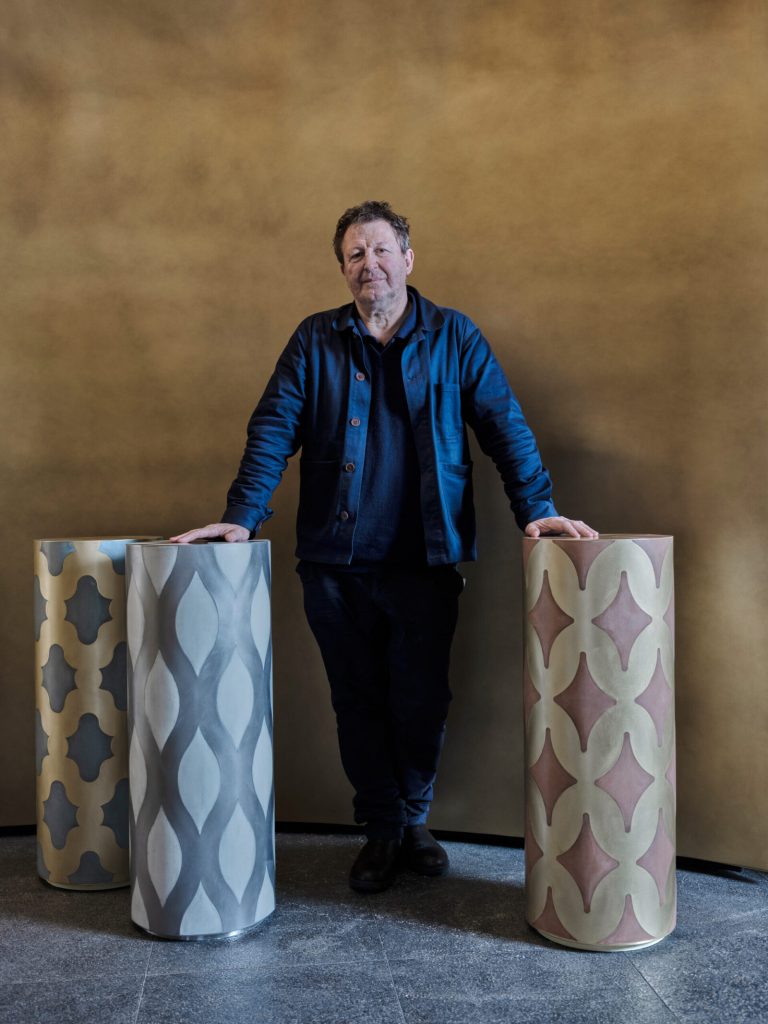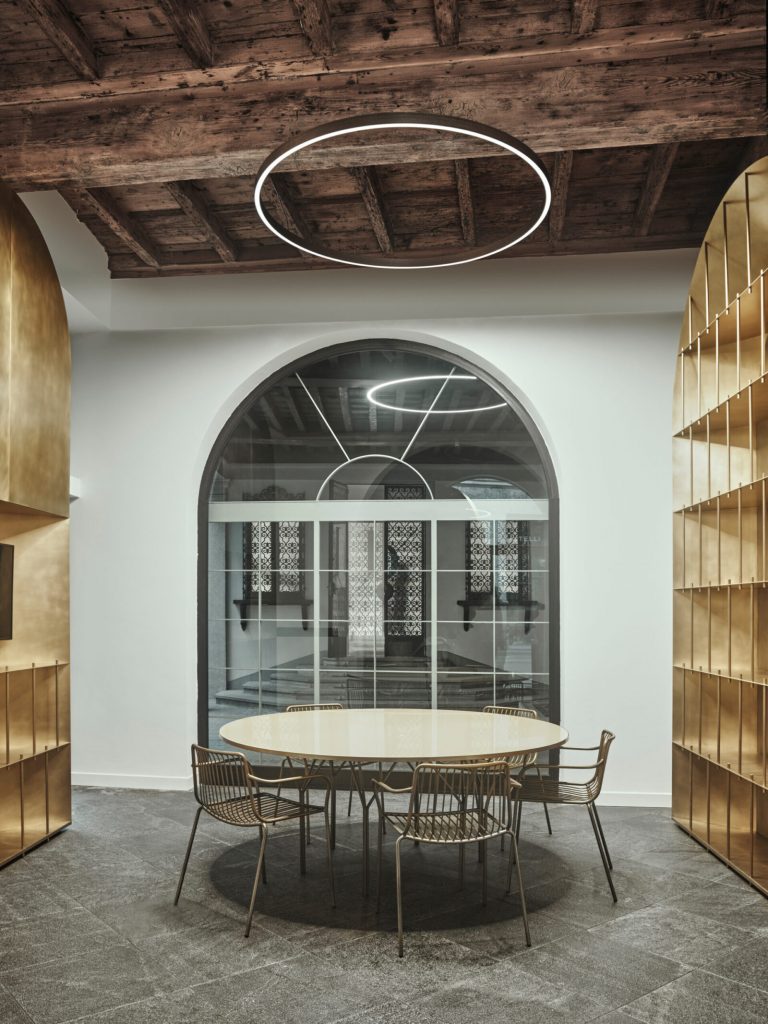 The large existing door of the seventeenth-century building will be kept open by oversized brass wings; in the entrance hall, the glass and brass entrance will invite visitors in a spatial sequence where the fixed and expositive furnishings – all made of metals of different composition and finishes – will be just as many examples of the technical and finishing potential of De Castelli.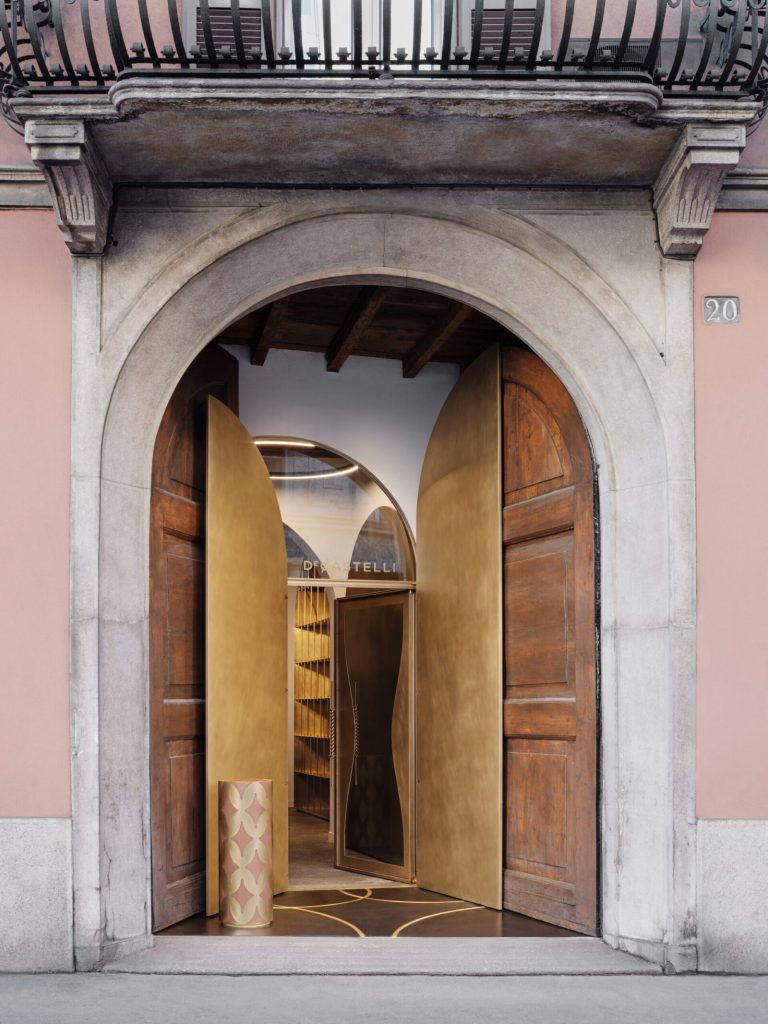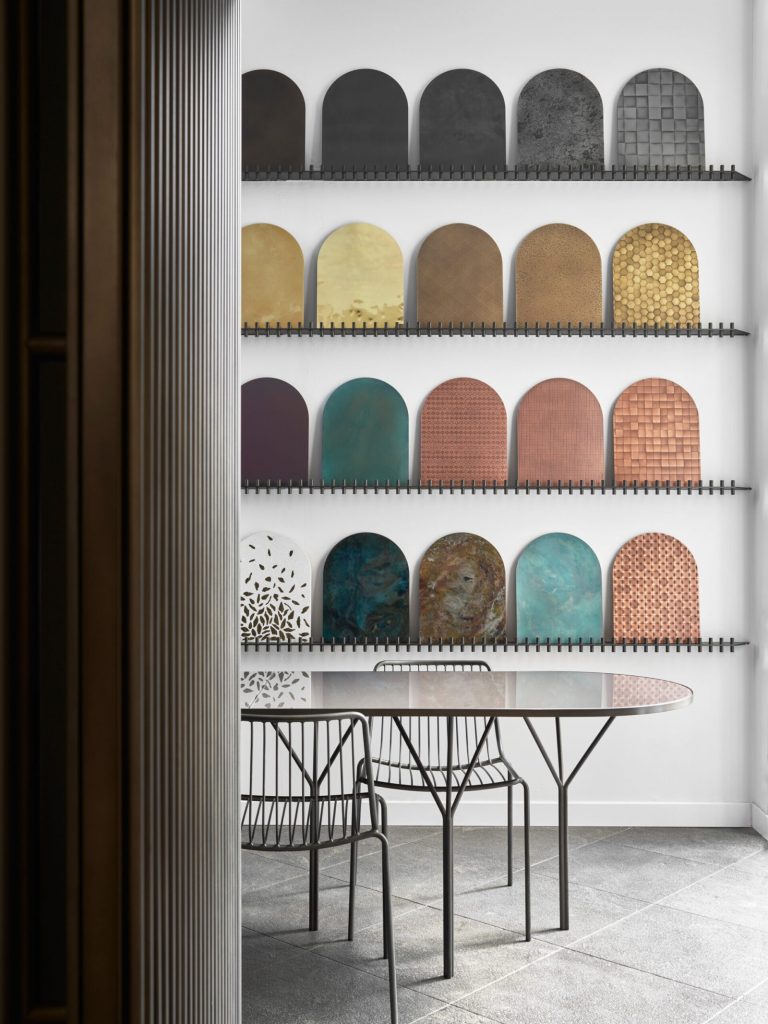 The design of the interior therefore does not constitute a simple background for the samples and products, but implements a real "representation" of an interactive nature of the potential offered by the collaboration between designers and the company: a "think-tank" where design imagination, craftsmanship and continuous technological research are intertwined to generate new original creations.