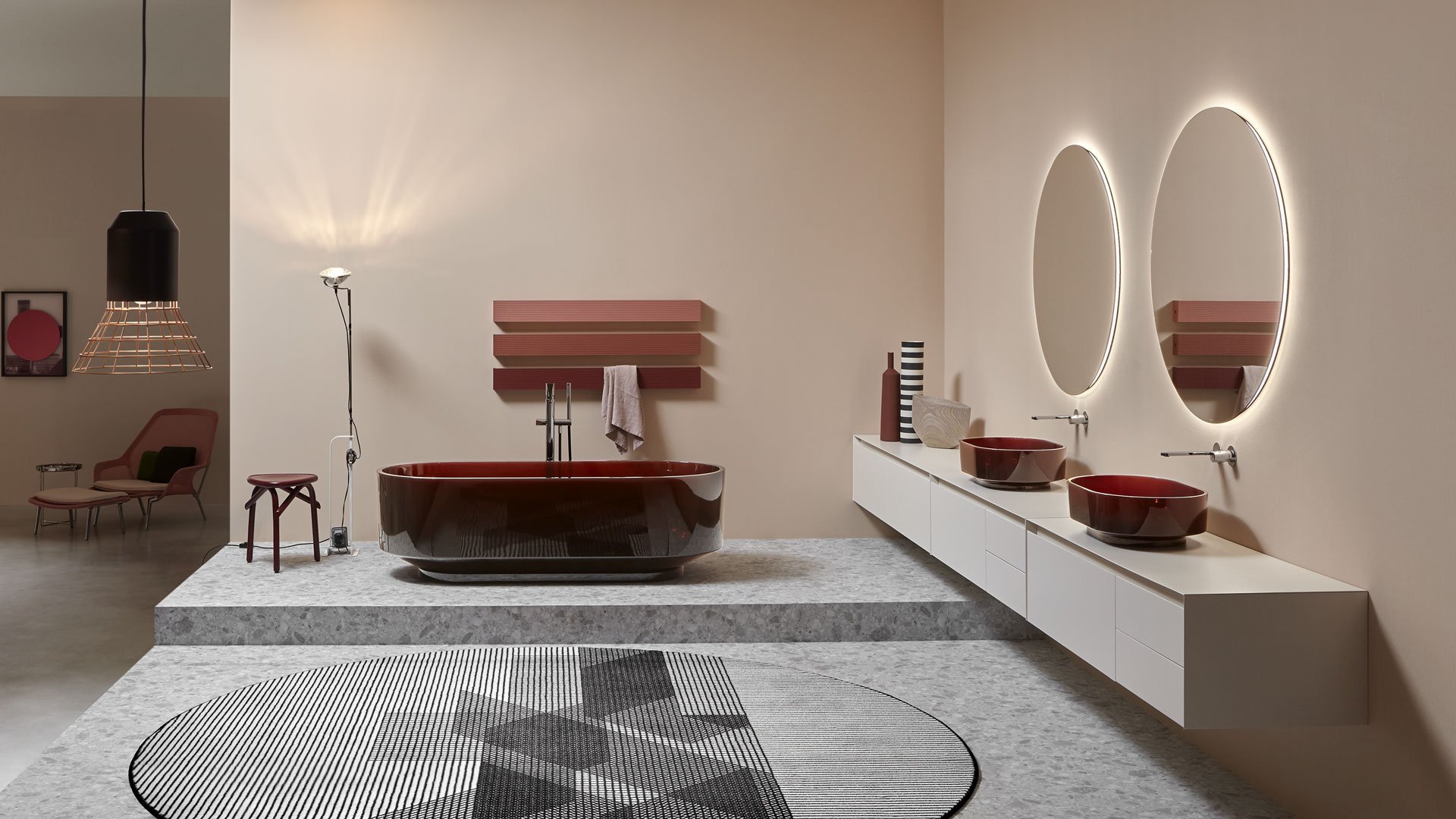 The antoniolupi Borghi collection is enriched with new bathtub
The Borghi sink designed by Gumdesign is enriched with new materials and colors. An infinite number of solutions for a bathroom with amximum customization. The collection now includes a freestanding bathtub and a counter top sink in Cristalmood. Essential shape, a welcoming volume and iconic in its essence. The marked chromatic personality and the typical reflections of the material make it an absolute protagonist of the space, a remarkable element around which to build the bathroom environment.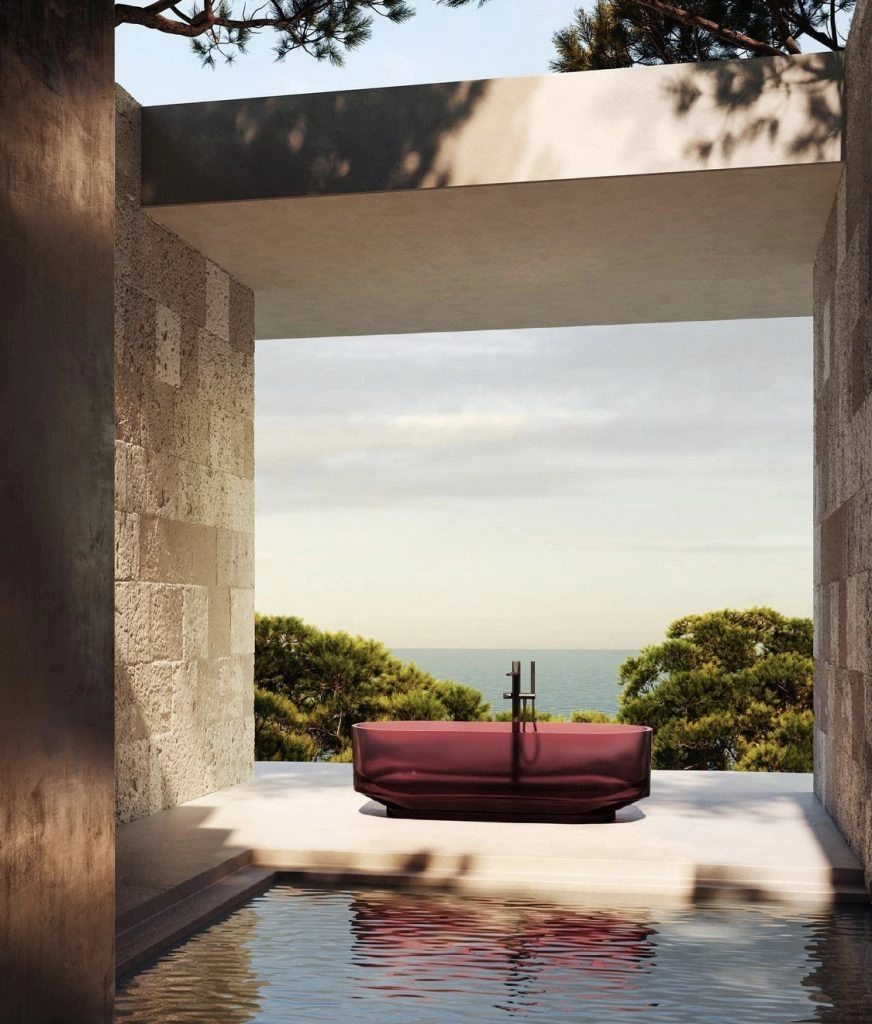 The volume is pure, capacious, ergonomic, lightened by a narrow base. A detail that defines an image, a solution that determines a feeling of floating in space.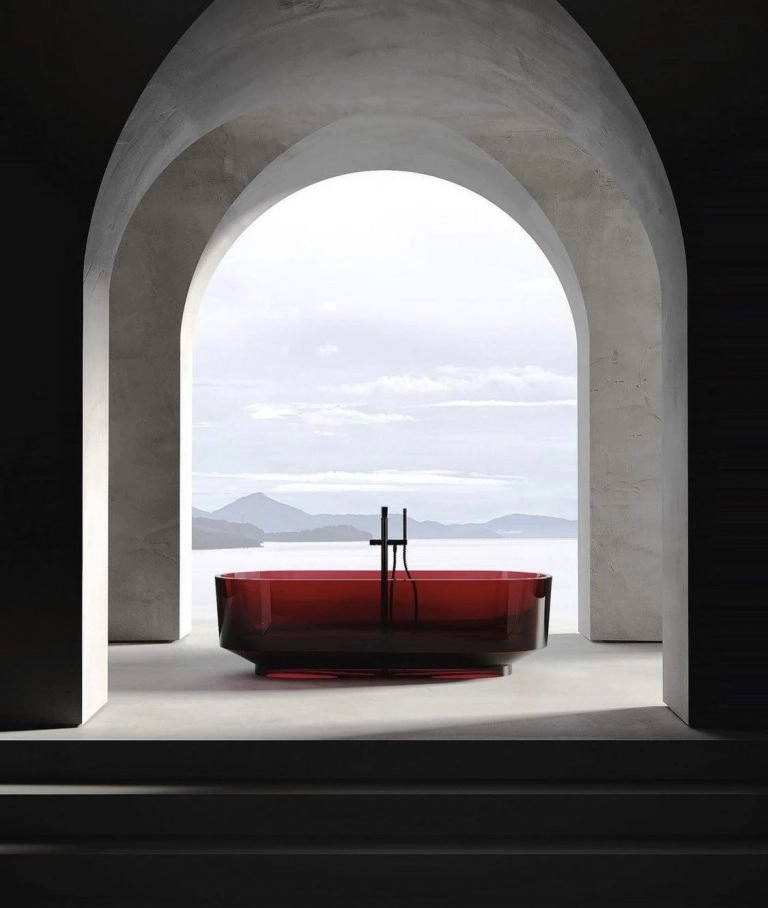 Clear like crystal but resistant like stone, Cristalmood is made of high quality polyester resin and coloring pigments. The result is a versatile and extremely performing material. Cristalmood is in fact anticorrosive and scratch proof. It is non-toxic, restorable, and recyclable. It can be cleaned with all common detergents, resisting denatured alcohol, acetone, oils, gasoline and diesel. And, thanks to its composition, it allows you to create objects that are about 30% lighter than those made with other solid surfaces.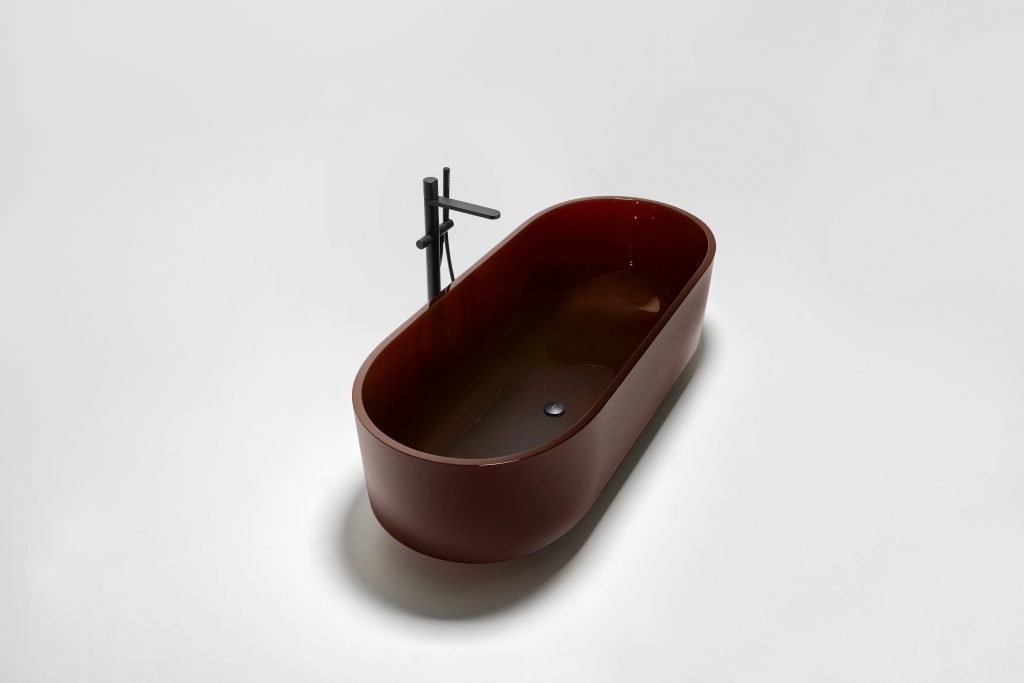 Cristalmood by antoniolupi is available in 17 colors – Ambra, Petrolio, Ginger, Ocra, Nebbia, Bottiglia, Cobalto, Lime, Sangria, Fumé, Ceruleo, Oleo and Gran Cru – plus the new colors Mostato, Barriques, Vespero and Notturno.