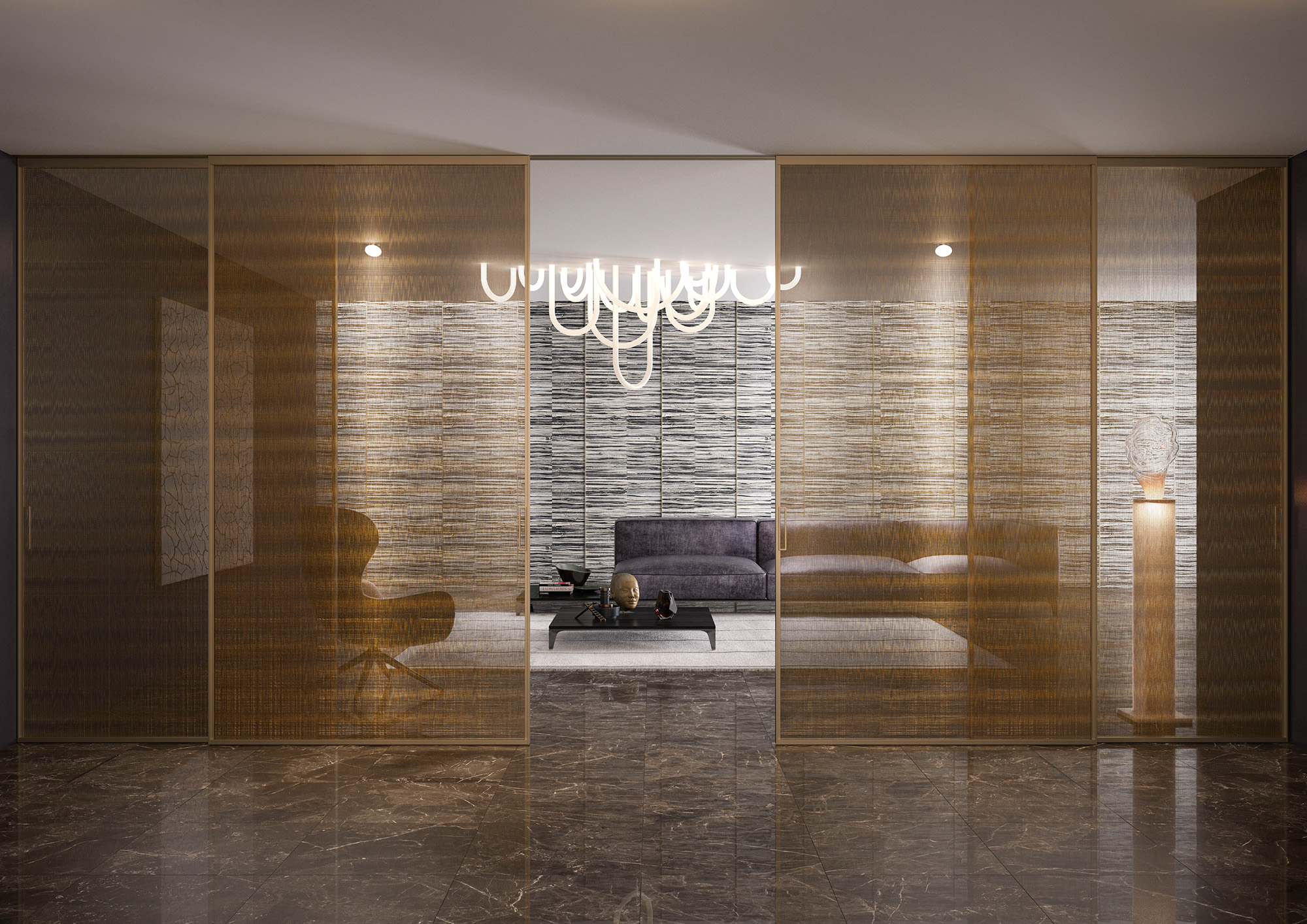 Quadra / Albed
Within a modular, transversal and versatile universe made of doors, sliding walls, partitions, walk-in closets and furnishing accessories conceived to be perfectly incorporated into a design, Albed offers a series of systems, complete with customizable technical solutions, which go further beyond the traditional idea of simple product.
Among its most complete and successful systems, Quadra, designed by the company's Research and Development Centre, is characterized by a T profile with an extremely reduced visible section.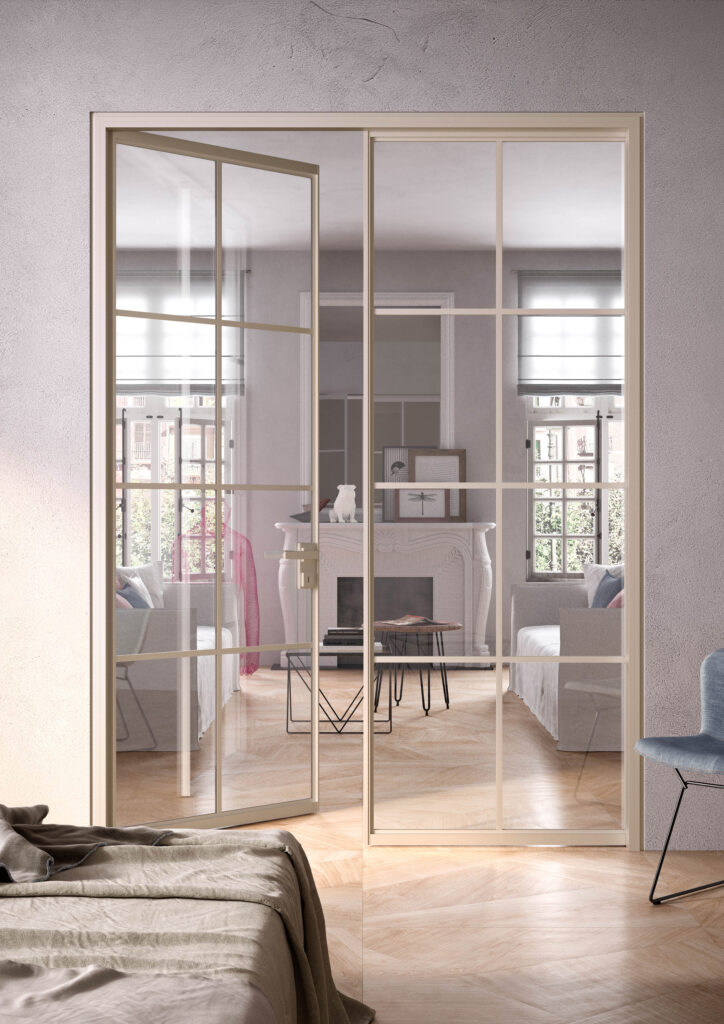 Available with one or two glass panes as well as with wooden panels, this system stands out for its aesthetic rigor and the many customization possibilities, which make it perfect in any residential or commercial environment.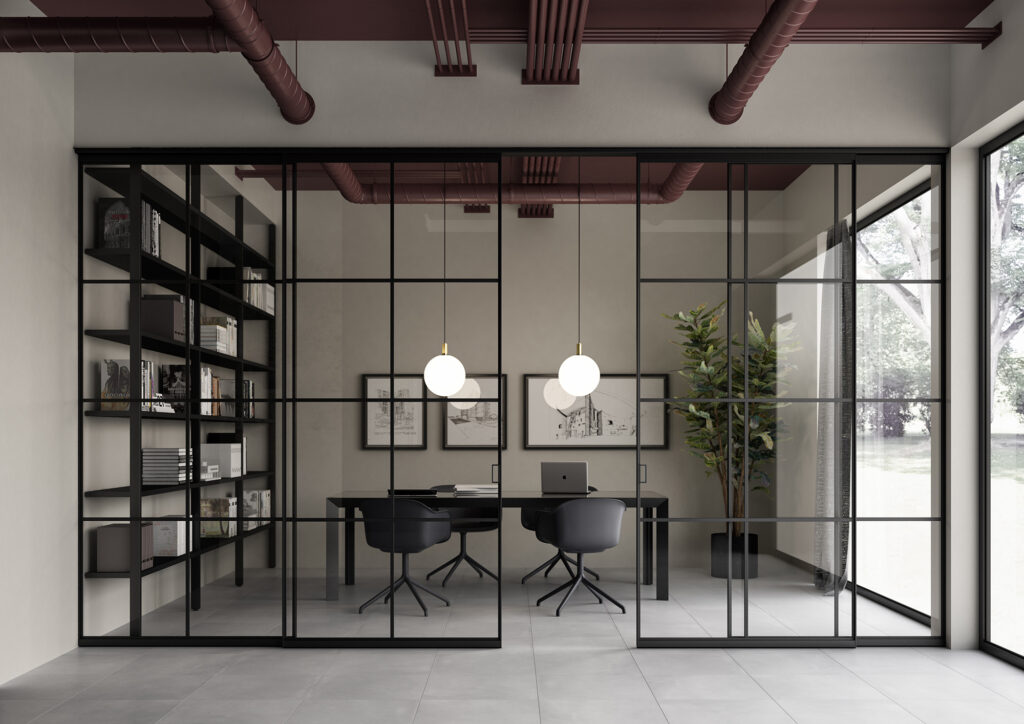 Made with recyclable materials of the highest quality, the Quadra collection includes hinged, flush hinged and pocket door, hinged without basic door frame, sliding door and partition wall. It can also be integrated with motorized rails for automatically operated sliding doors, providing a solution of exceptional ease of use and unmatched effectiveness.