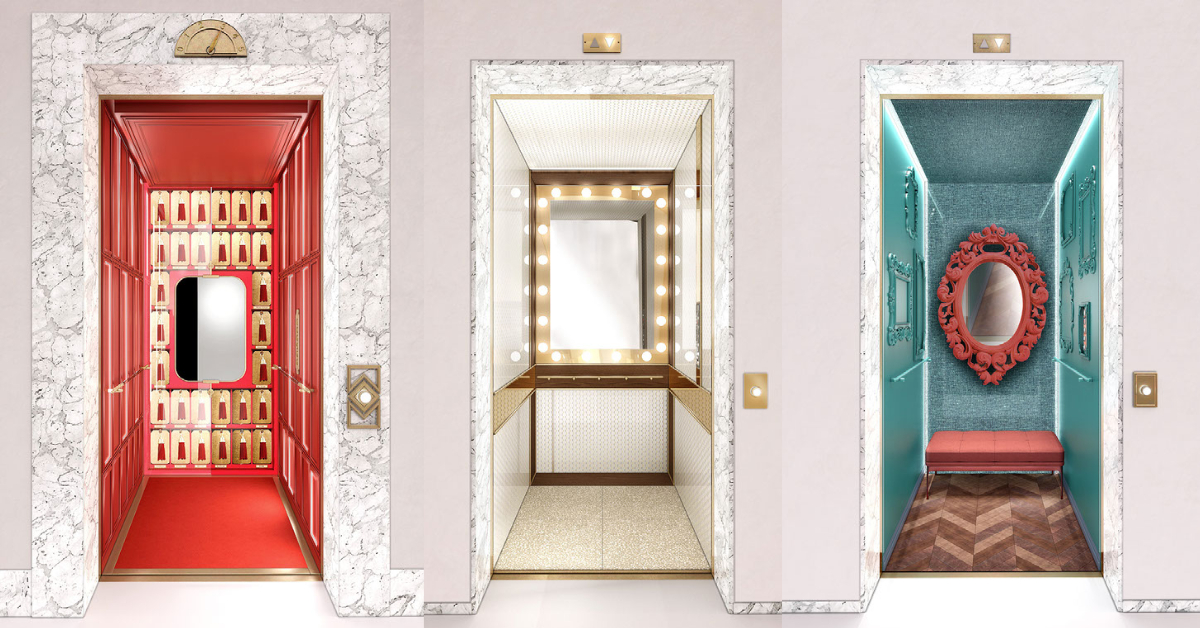 Pop Up / IGV Group
Atmosphere, lights, materials and colours meticulously designed to convey places and stories. A detailed microcosm transforming the lift car into a design space.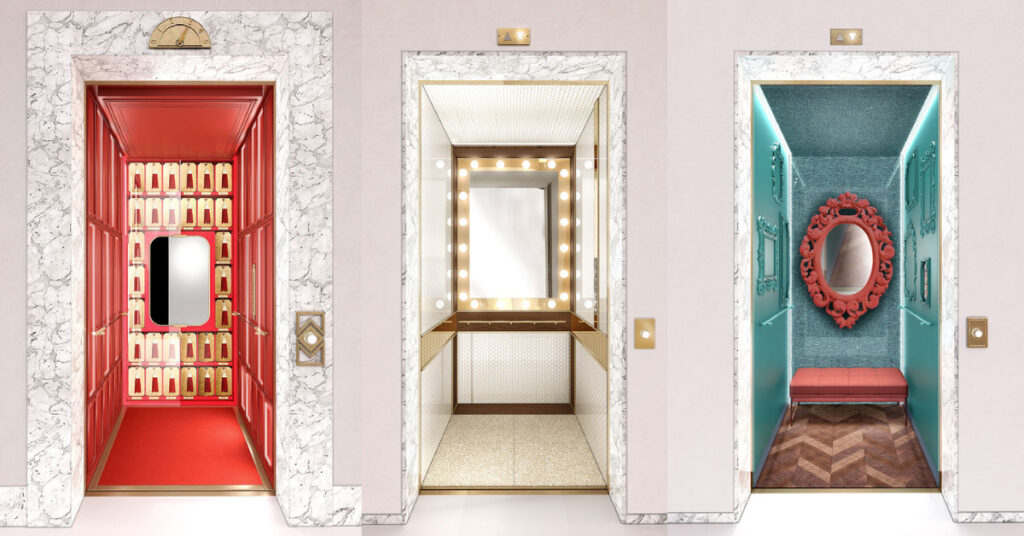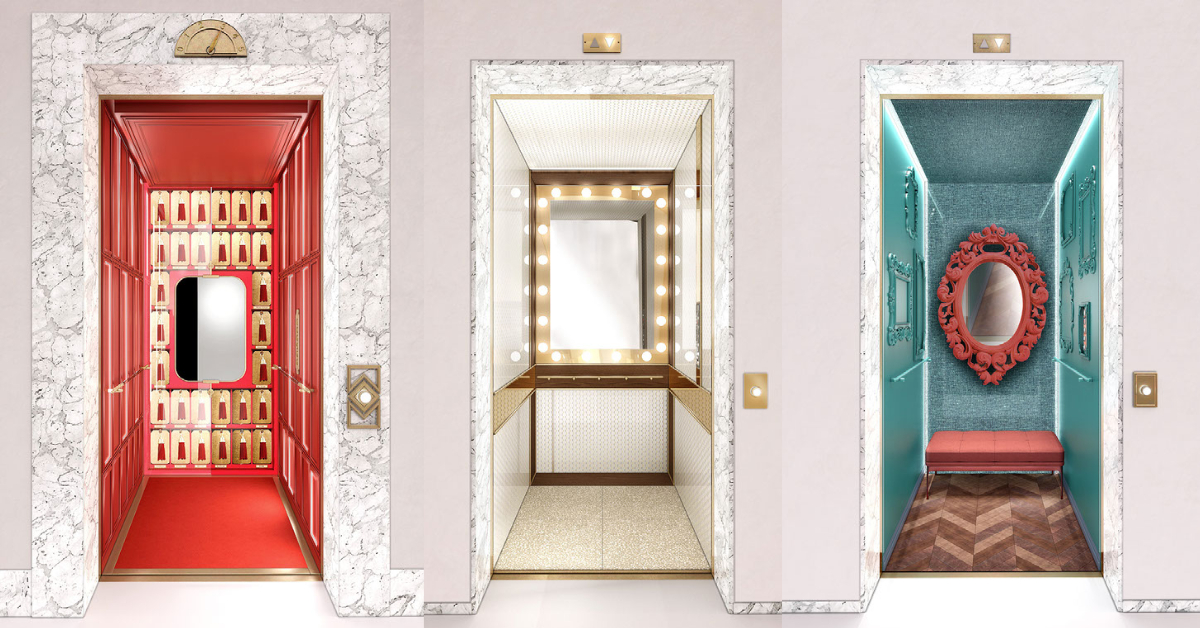 Pop Up is the new addition to the Ad Hoc range, resulting from the prestigious collaboration between IGV Group– Italian company specialized in vertical transportation, known for its high technical and professional competence – and CaberlonCaroppi architects, Chiara Caberlon and Ermanno Caroppi.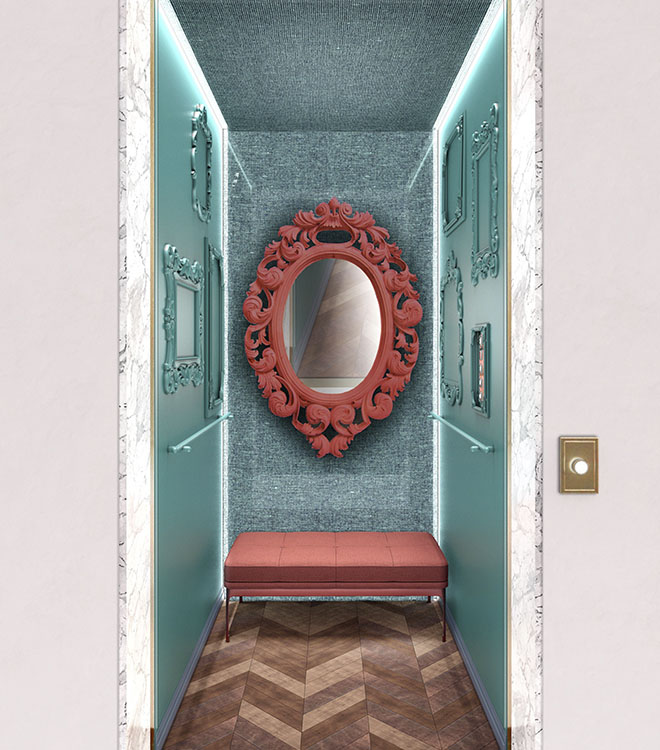 The creative duo is always ready to amaze the audience, developing concepts with an eclectic identity, aimed at offering refined functionality, dotted with elements of interaction.The car range is inspired by completely different subjects, which share the desire to project people into a dream that lasts the time of a short travel.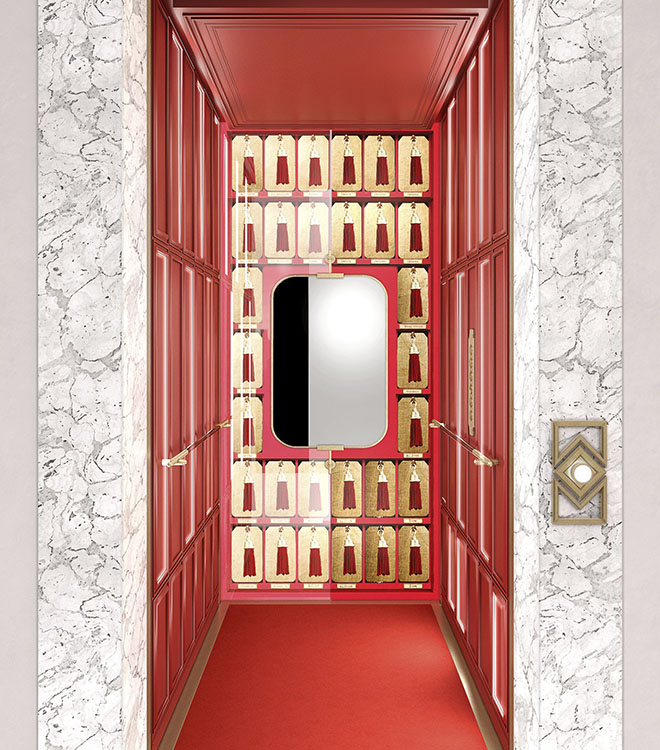 The CaberlonCaroppi studio reimagines the lift car as a suspended moment of experience and surprise. The three proposals range from the dreamy and elegant Belle Époque, with clear references to Wes Anderson's movies, to the two versions of Golden Age, inspired by black and white movies, up to the more intimate Home Sweet Home, with wall panels decorated with mirrors, frames and contrasting colours.