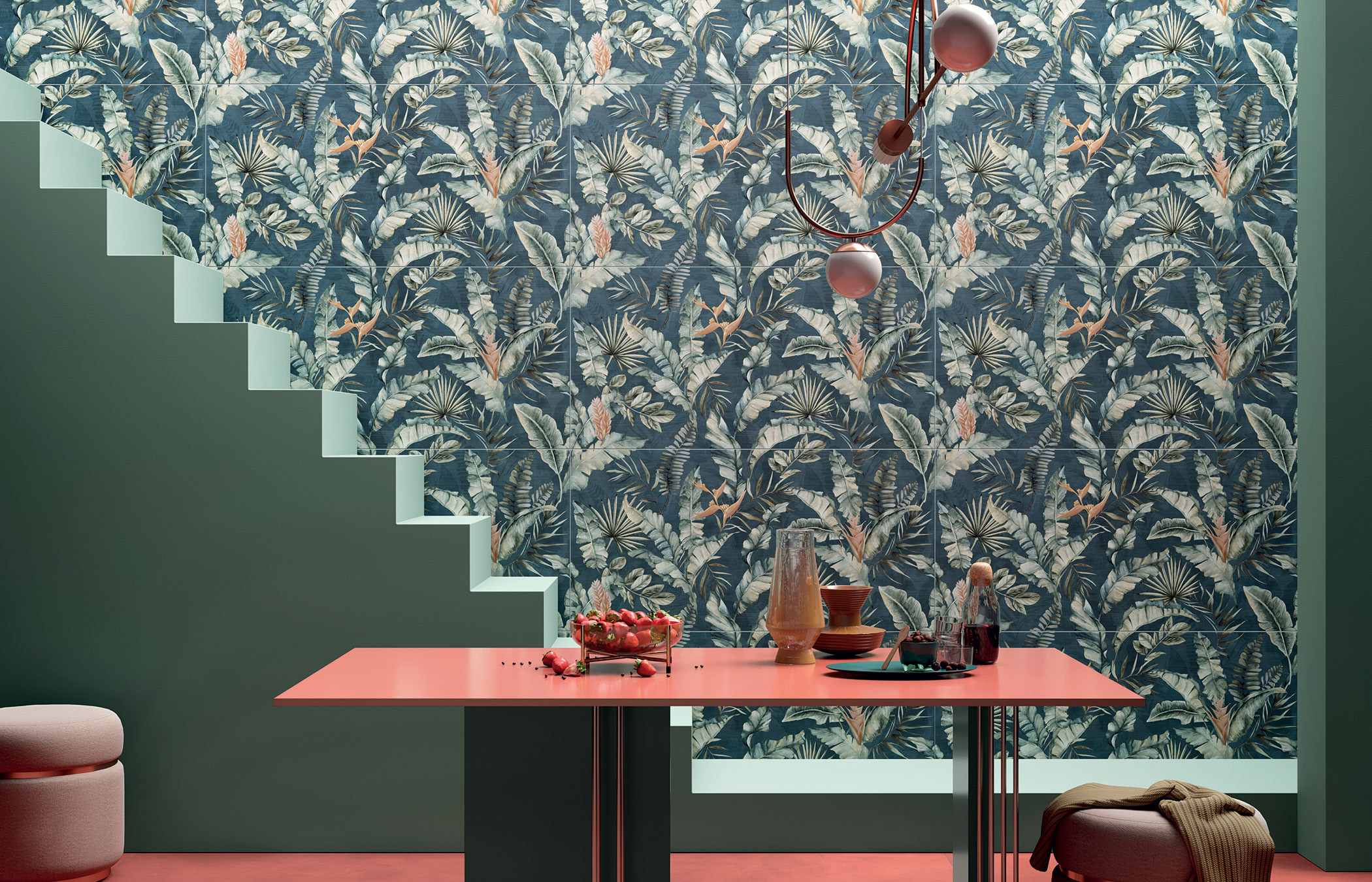 On the occasion of Fuorisalone 2022 Mirage presents EpicArc and Papier
On the occasion of FuoriSalone 2022, Mirage – which for almost fifty years has been a guarantee of innovation and reliability in the production of porcelain stoneware – presented the EpicArc table capsule designed by Andrea Boschetti and the new decorative Papier slabs at the Mirage Project Point in Milan.
EPICARC
Conceived in collaboration with architect Andrea Boschetti, the project will offer an increasingly wide range of objects and accessories to furnish with refined elegance every domestic, office and hospitality space. EpicArc, whose name derives from the juxtaposition of the names of the first two tables of the collection, i.e. Epic, derived from epicenters, and Arc form arcs, is a project destined to become a broad and eclectic line of coordinated tables and chairs. The new perception of the quality and uses of porcelain stoneware, also due to the new formats available in recent years, combined with the company's skill to anticipate trends and to create aesthetically harmonious and technologically performing products, have resulted in a refined and sustainable project.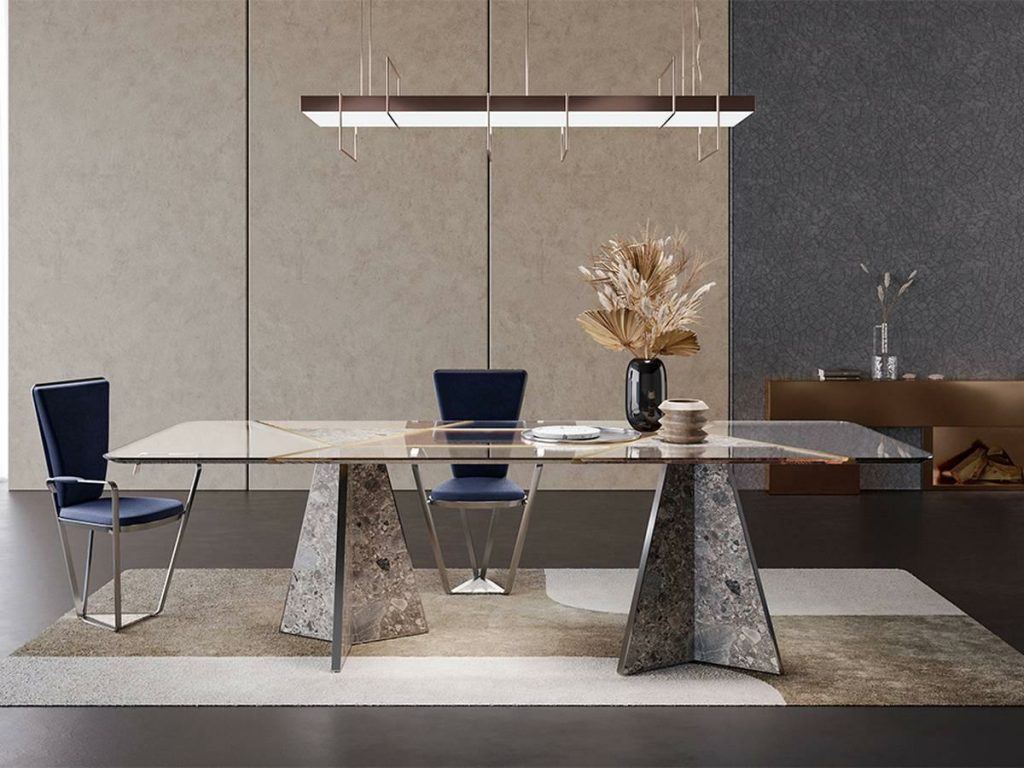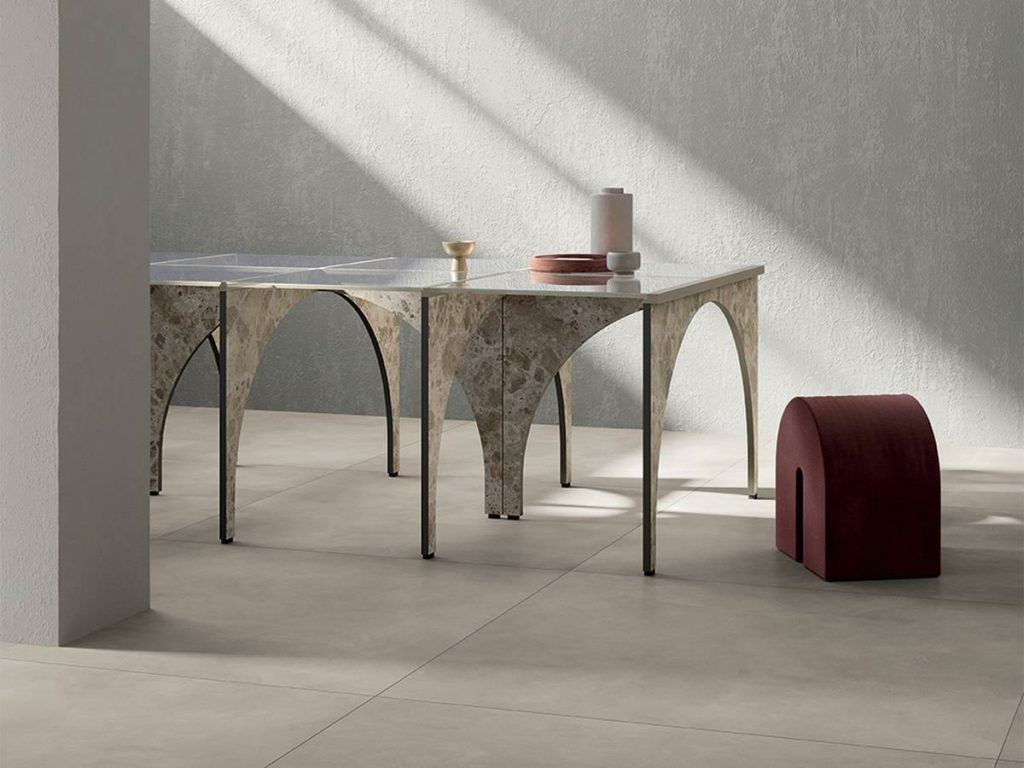 Starting from a material that is traditionally related to an exclusive, artisanal world, often bordering on art, the design has focused on the structural element that characterizes a table, namely the legs. Ceramic, instead of being more simply associated with a prerequisite of visibility, that is to say to the top, was used to clad the aluminum core of the legs, leaving the task of showing the architectural grammar of the project to a transparent glass top.
The conceptual paths culminating in the design of the Epic and Arc tables are different, the former relating to the epicenters of different geometries, as a symbol of balance and stability, the latter attributable to the iconic shape of the arch. In both tables of this capsule collection, designed by Andrea Boschetti in collaboration with Ana Lazovic, ceramic has been combined with other materials such as glass, iron, aluminum and wood for a final dry, mainly interlocking, composition, which made it possible to avoid the use of glues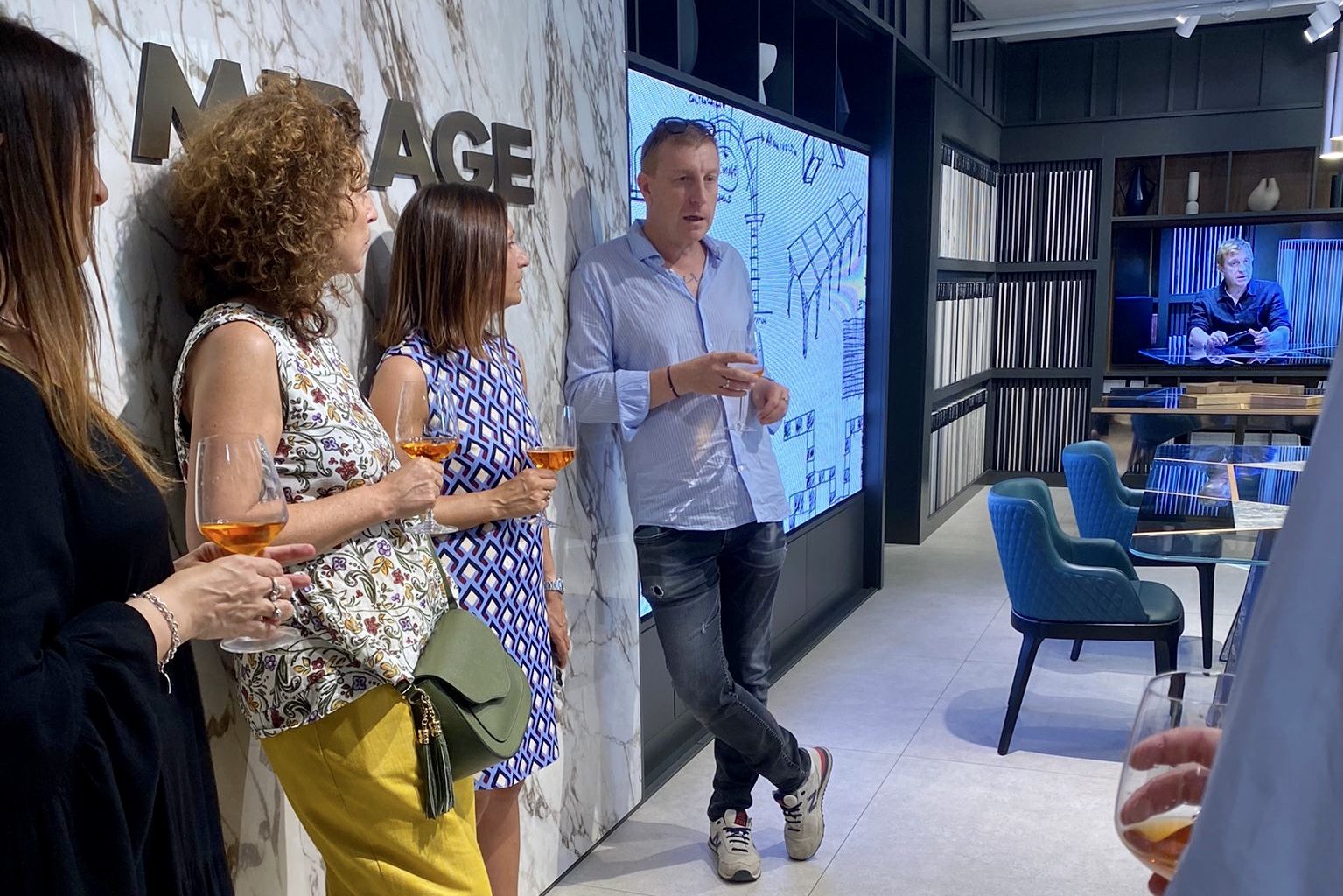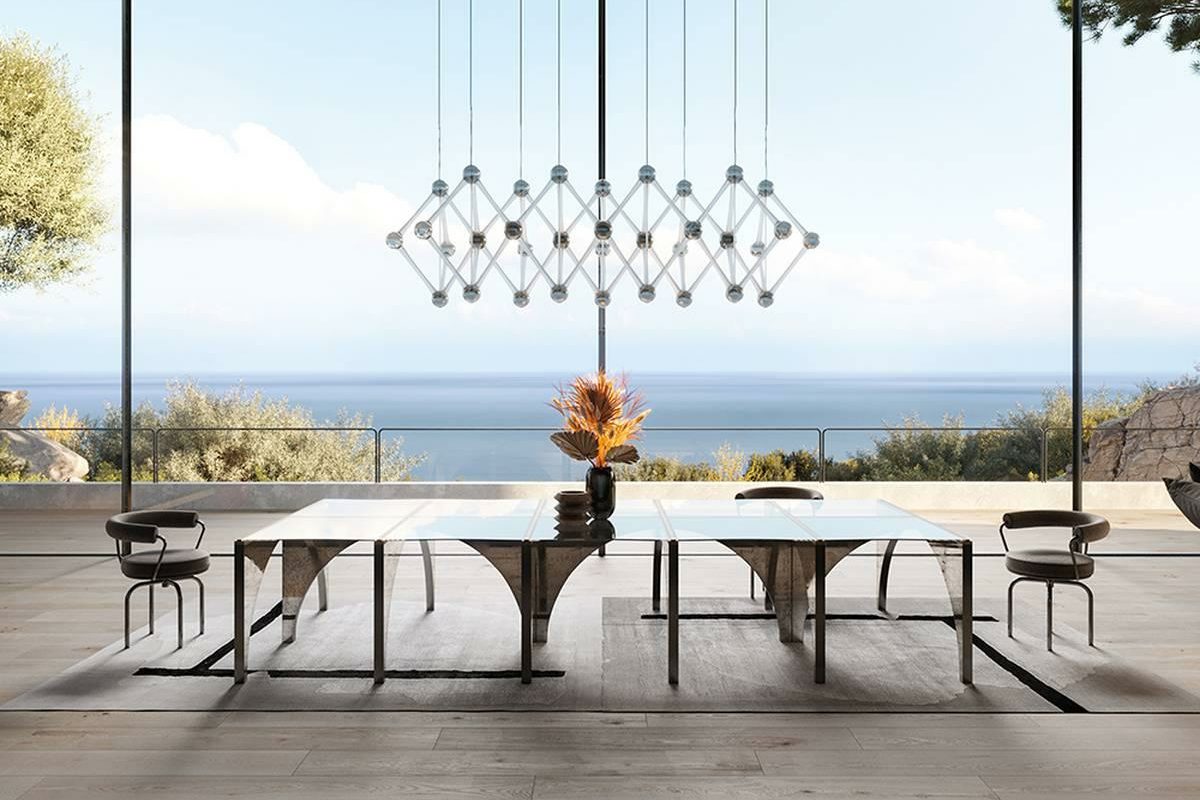 PAPIER
On the occasion of the Fuorisalone, Mirage will be presenting Papier, an "open place" that leaves room for the imagination; a structured project that creates new settings with an almost pictorial intensity, driving creativity towards new inspirations. Decorative surfaces in porcelain stoneware capable of transforming any setting into a beautiful and comfortable living space. PAPIER is a project that creates almost pictorial scenes and nurtures creativity towards new inspirations.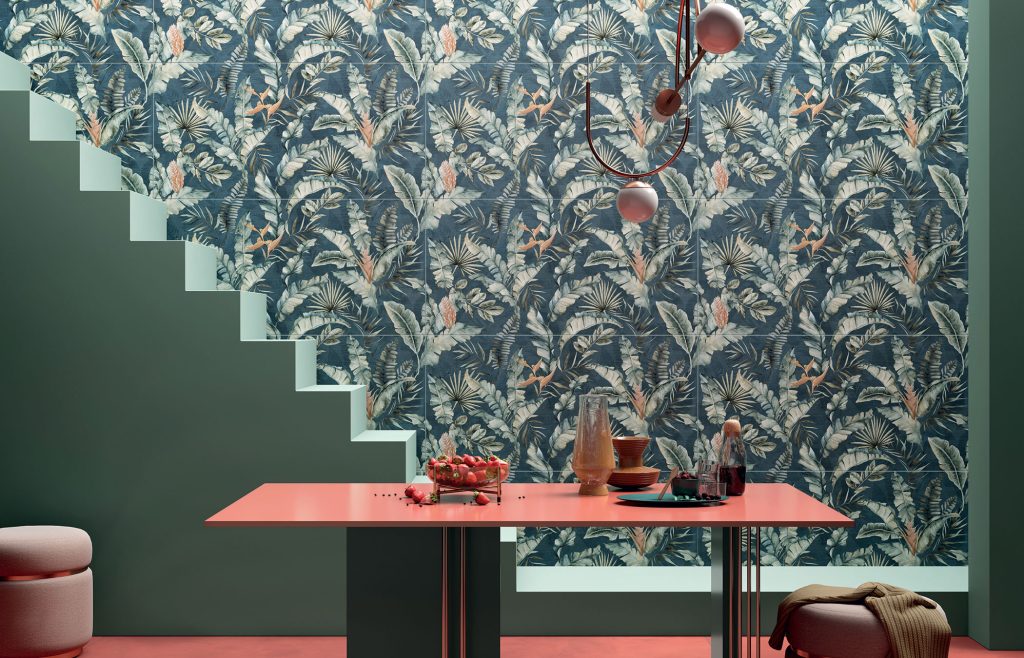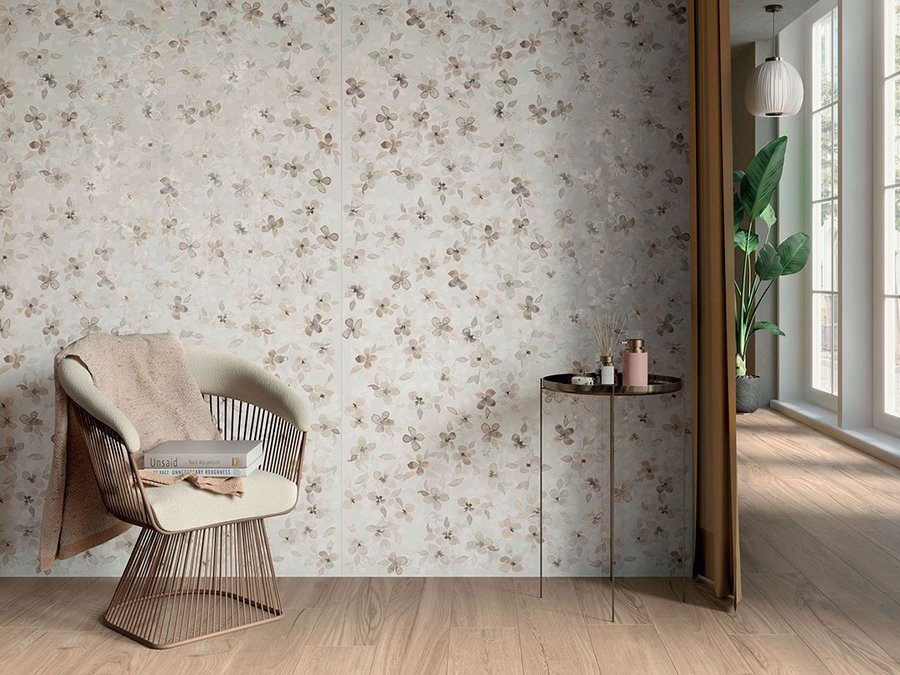 Mirage's Papier collection combines a succession of floral and plant-themed subjects with a contemporary allure, a real Botanic Style. Opening up to the landscape, the space is amplified and creates a totally immersive experience between nature and modernity. A visual escape to rediscover contact with nature, even in the world of indoor and outdoor living.