Mirage presents the new Elysian, Jolie and Miroir collections
Mirage, which for almost fifty years has been a guarantee of innovation and reliability in the production of porcelain stoneware, has presented its new collections for indoor and outdoor floors and coverings Elysian, Jolie and Miroir, inspired by beauty in the Aristotelian sense, understood as an organic whole structured in the most harmonic form. Thanks to the company's skill to anticipate trends and to create aesthetically harmonious and technologically performing products, the new collections are conceived to meet even the most demanding design needs in the most different sectors.
ELYSIAN
The eight colors of the Elysian collection, whose name, inspired by the Elysian Fields, is synonymous with celestial
perfection, are the result of the perfect combination of graphicsand chromatic complexity, drawing inspiration from natural elements, in particular from the stone world. The collection includes the large 1200 x 278 mm size, available in 6 colors, and the 20 mm thick range for outdoor applications, raised floors and landscape design.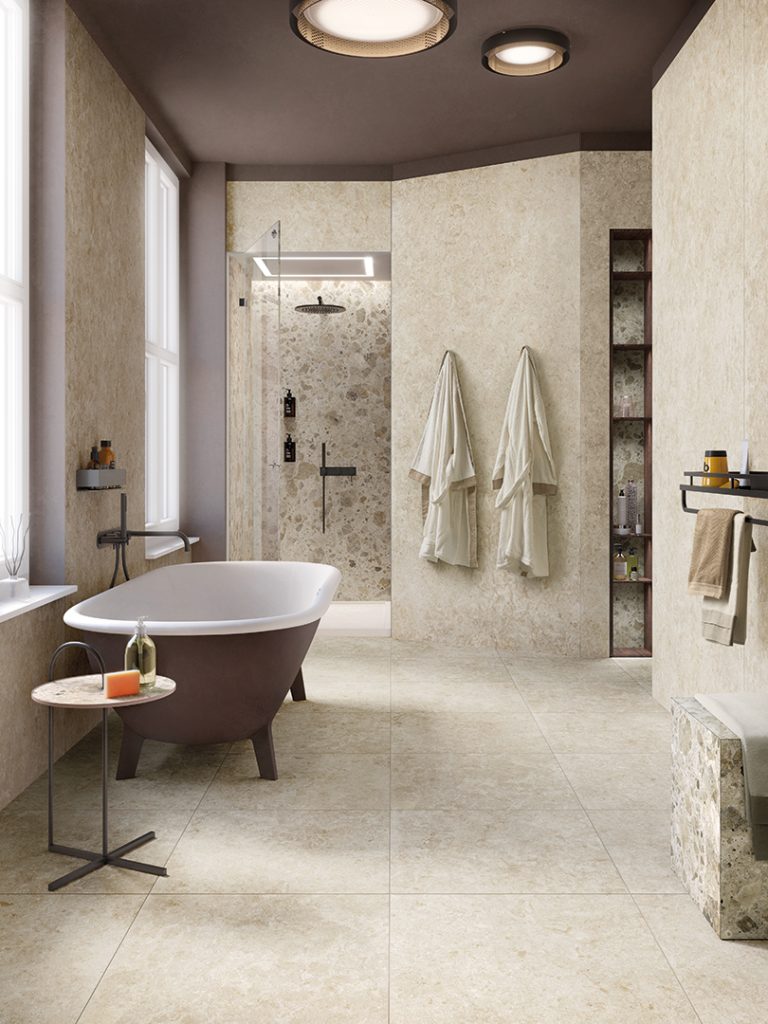 JOLIE
Jolie, which recalls that fresh and evergreen beauty of the French term, exudes the discreet, refined and timeless
charm of the finest marbles, by which the collection is inspired and of which it faithfully reproduces every single grain and nuance. Jolie, available in seven colors, can fit any style and setting.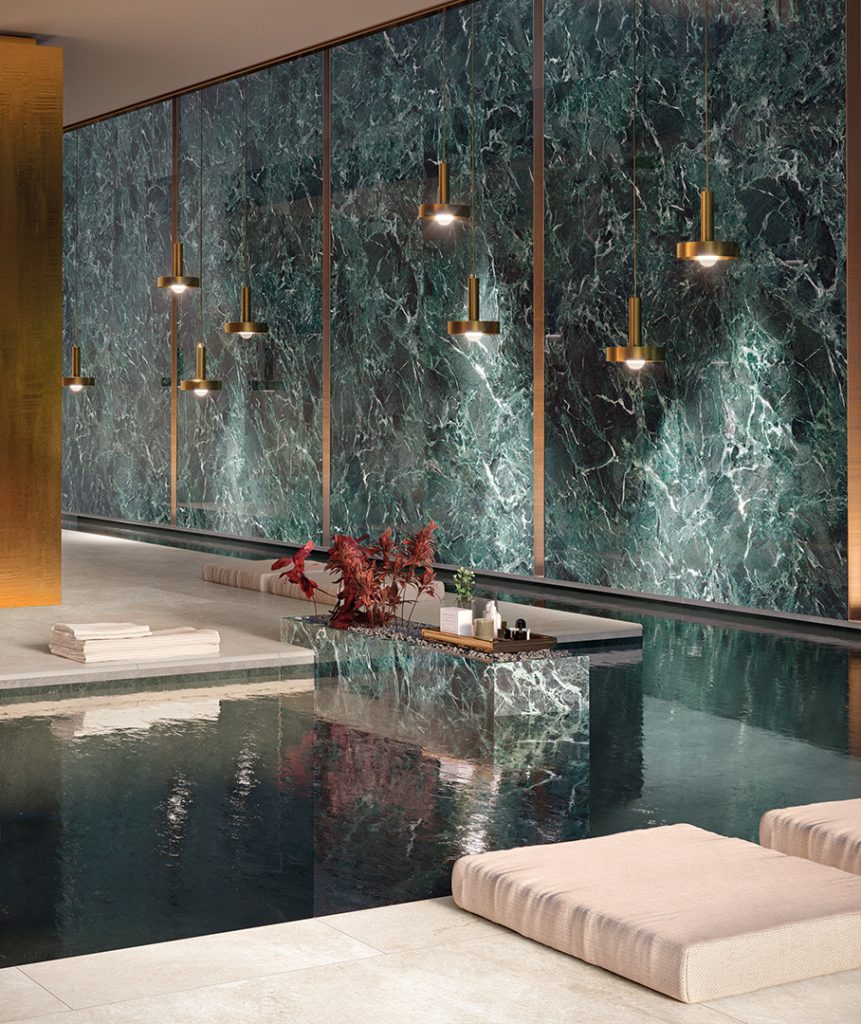 MIROIR
Miroir, as the term suggests, is, with its mirror effect, synonymous with the synthesis of beauty and vanity. Made on a porcelain stoneware support, the collection is enriched with decorative elements that embellish the surface: the applied gold and platinum, which replicate geometric patterns, arabesques or floral inspirations, not only create magical environments but also make the spaces look bigger and brighter. Available in eight graphic variants and in the 1200 x 2780 mm size, the collection is ideal for floors and coverings in humidity-free indoor environments.