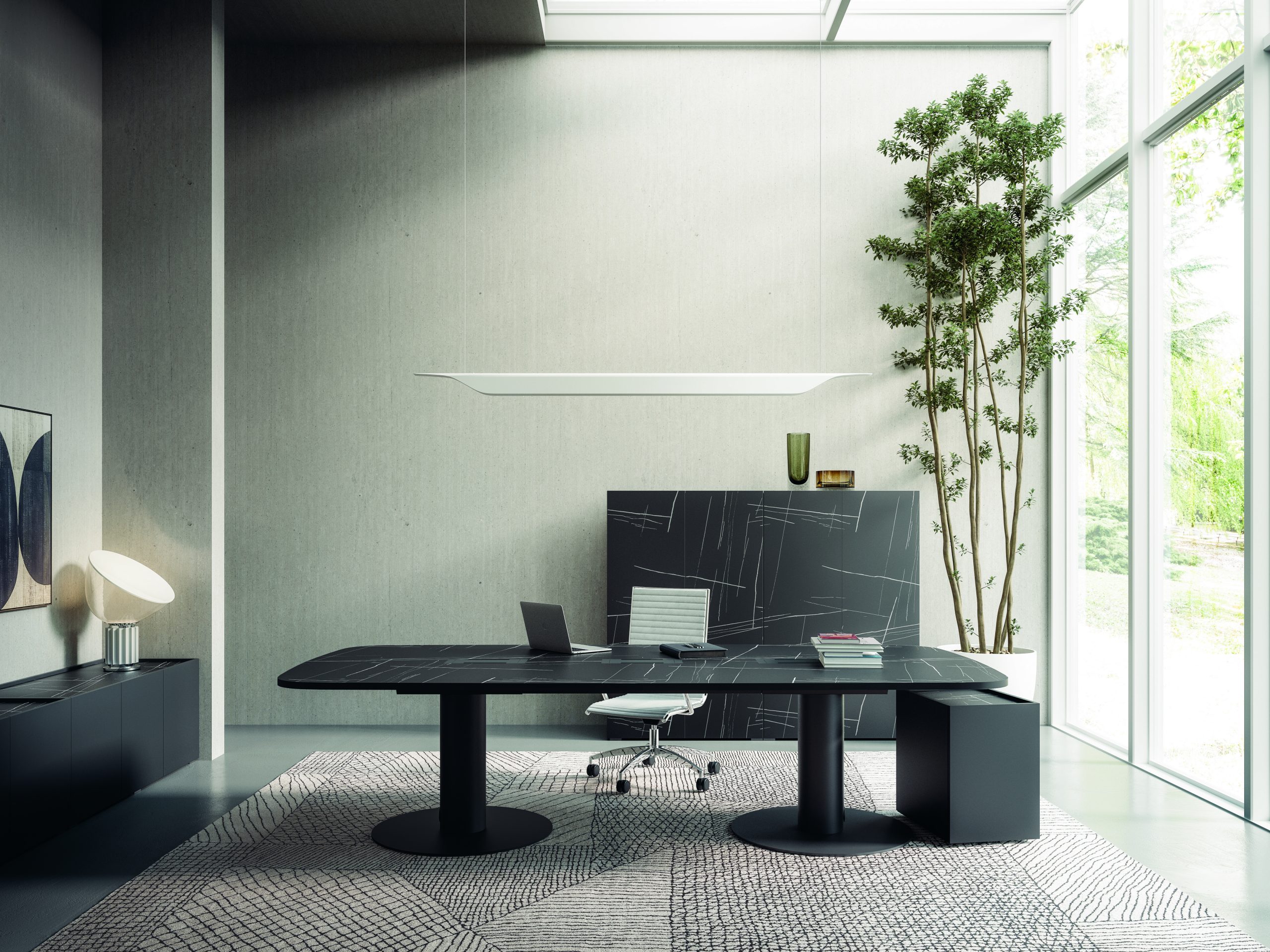 Meet Up / Fantoni
The past year has deeply changed the office world: we have learned to create workspaces for lower density, designed alternative areas and replaced the open spaces with multifunctional environments, but, apart from these adjustments conceived to guarantee the health and safety of workers, we have also understood how important it is for their psycho physical well-being to safeguard the sense of community and interconnectedness.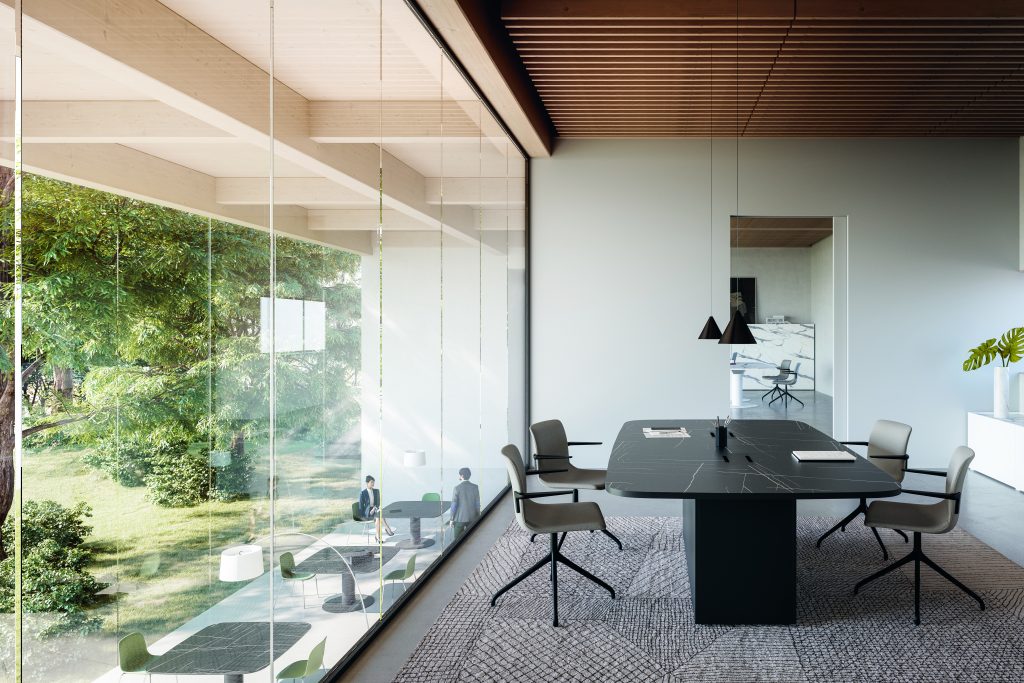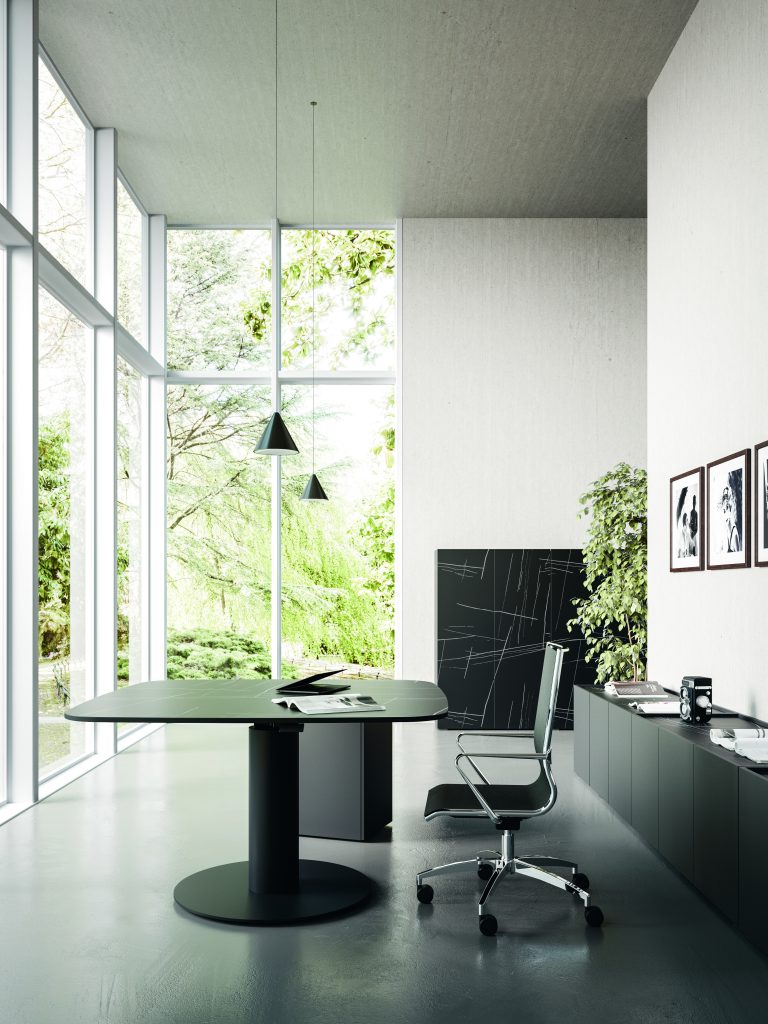 The new Meet Up collection of office furniture, designed by the Research Centre of Fantoni – leading manufacturer of office furniture, partition and storage wall systems, sound-absorbing systems and MDF and chipboard panels – has embraced already in its creation all the premises related both to these design changes and to the various socialization needs.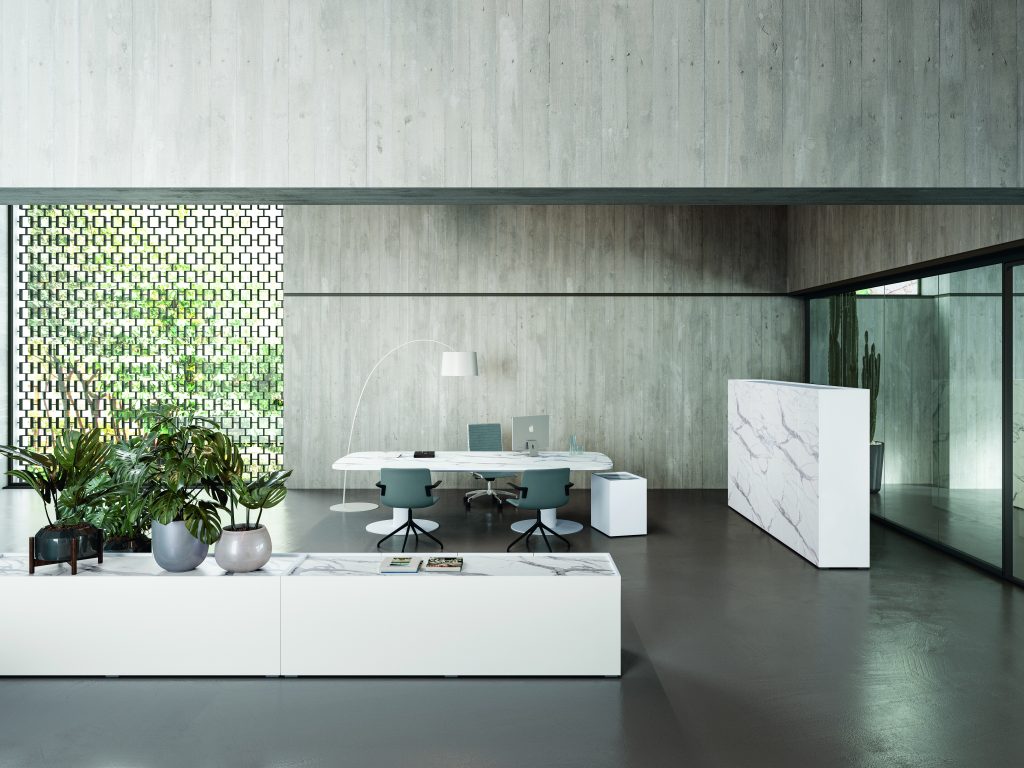 Thanks to the use of the most modern technologies, Meet Up can furnish with refinement environments that perform different functions, blurring the differences between executive spaces, operational areas and meeting areas and effectively reinforcing the concept of hybridization of the working environments.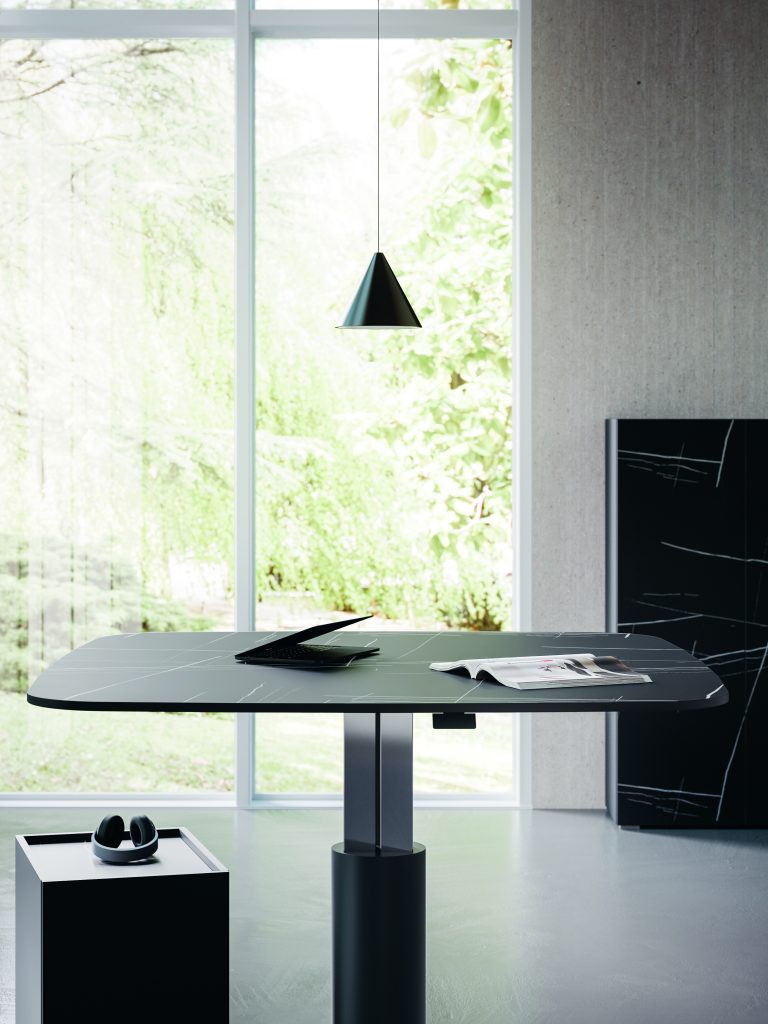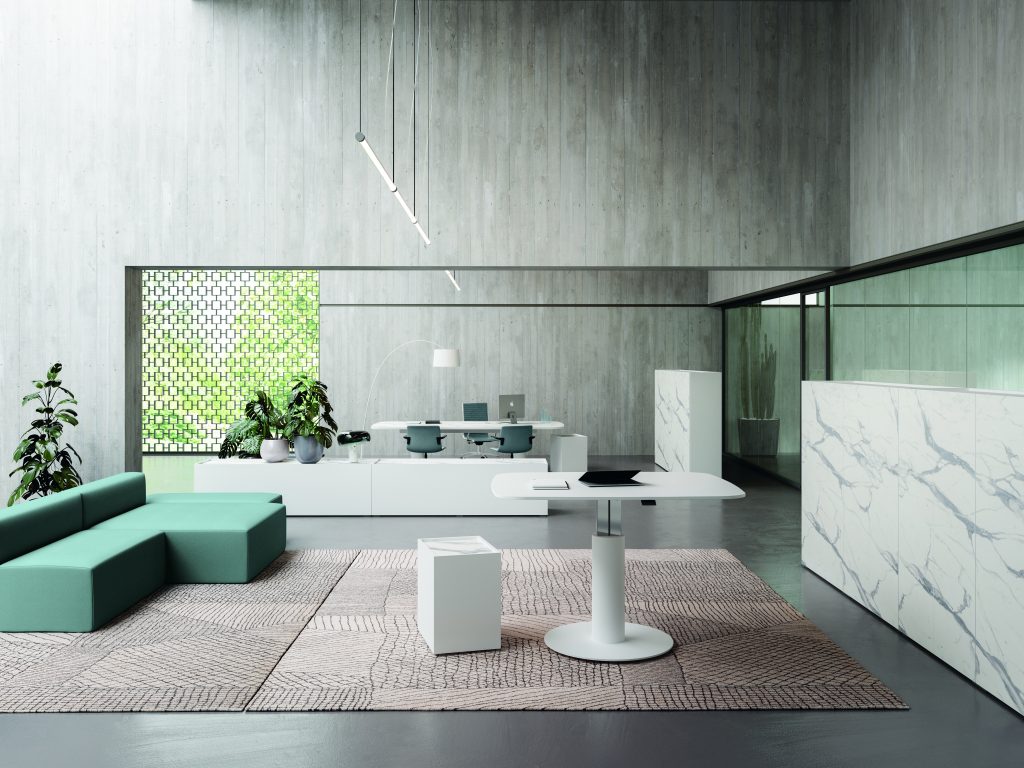 Inspired by the aesthetics of the residential world, where the essentiality of the lines is contrasted by the choice of materials of great charm such as white and black marble, the collection includes iconic tables, adjustable in height, and sculptural containers in different heights which, being part of a no-frills collection, are characterized by surfaces without handles.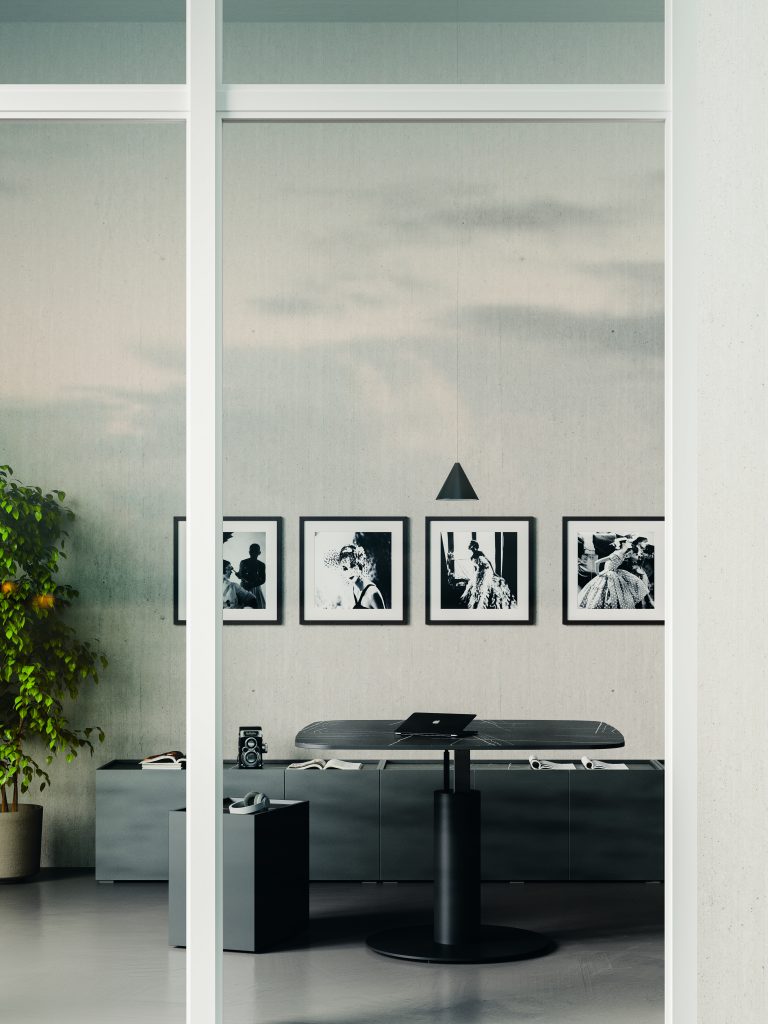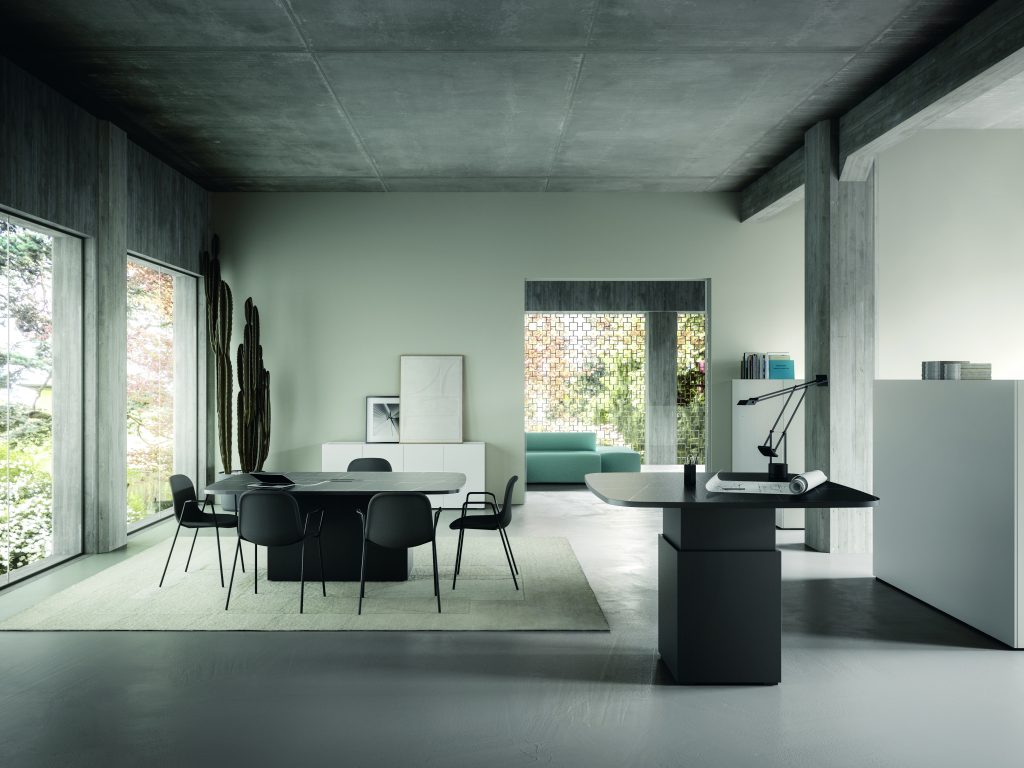 The choice of using recyclable and sustainable materials, such as chipboard topsproduced by Fantoni with 100% recycled wood – respects the sustainability model represented by the company that has made energy self-production, vertical integration of production processes, circular economy and the cascading use of wood, its own paradigm.