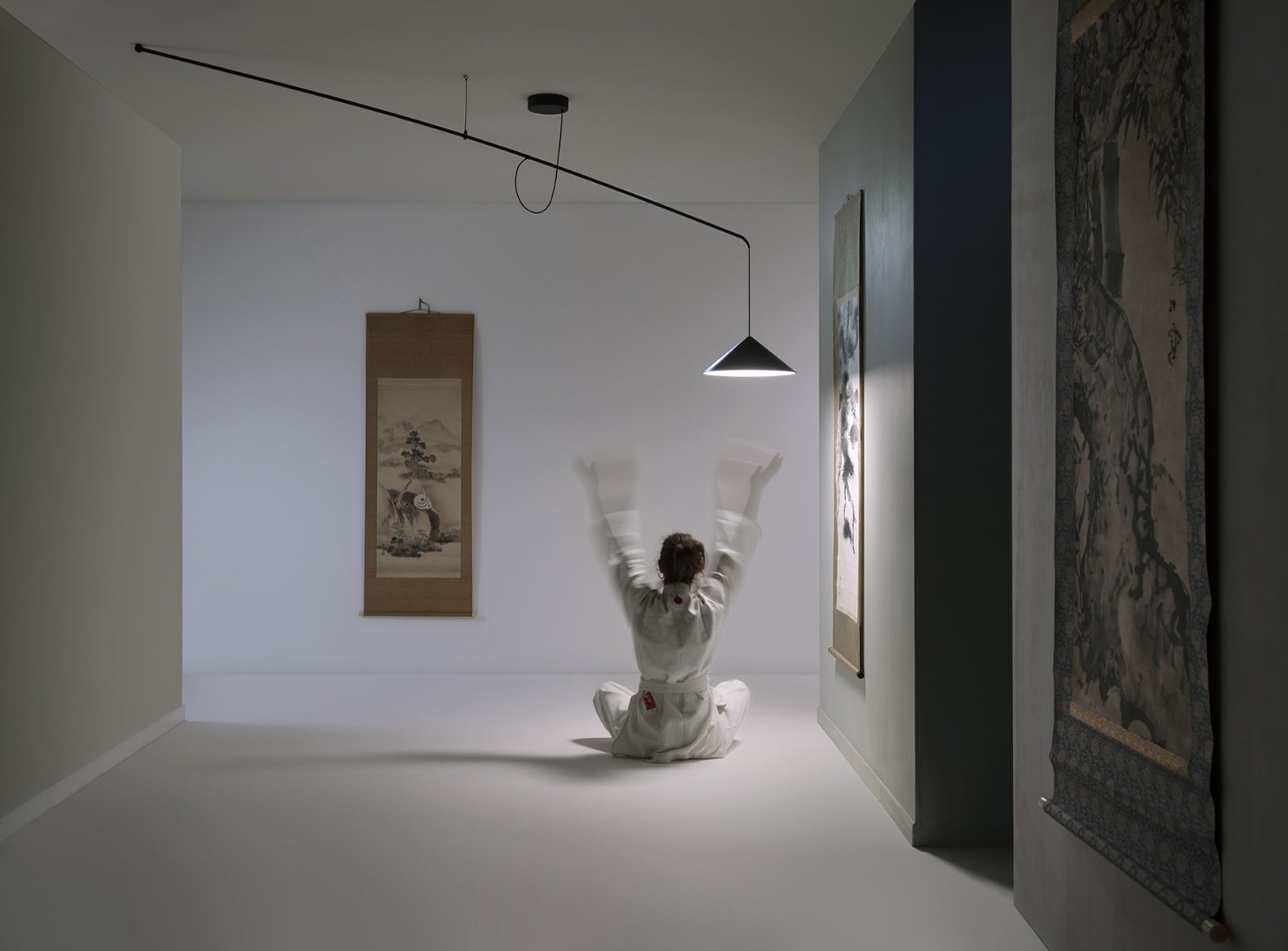 Martinelli Luce presents the new Cabriolette lamp and the revisitation of the iconic Vela lamp
Among the new proposals of the exuberant, historic Martinelli Luce, leading company in the production of design lamps and innovative lighting systems, there are the new Cabriolette lamp and the reinterpretation, more than forty years after its creation, of the iconic Vela lamp.
CABRIOLETTE
Cabriolette, conceived by Design Studio Natural, is a collection of lamps in which aesthetics and functionality come together to create a small, round, orientable and playful-looking object. Like a convertible top, its reflector can be moved to direct the light as desired.
In the table version, also available cordless with rechargeable, sixhour duration battery, the die-cast aluminum structure is painted in white, yellow and periwinkle. In the wall version, the structure in die-cast aluminum is painted in black and white.
VELA
With Vela the company proposes a modern interpretation of the historic 1980 lamp. Studio Orlandini Design has imagined a new version of this slim and dynamic lamp. The fabric of the sail has been replaced by a conical reflector that makes it even more contemporary and transforms it into a graphic sign in space.
A simple aluminum tube, which rotates by means of a ring support fixed to the ceiling, allows you to easily lower or raise the aluminum cone with diffused direct light and to position it over the area to be illuminated. I remembered – said Paolo Orlandini – when as a child, in the entrance hall of the house, we built kites with two bamboo canes, a little paper and some glue. This lamp has a bit of the same spirit of simplicity, lightness and even childlike magic.