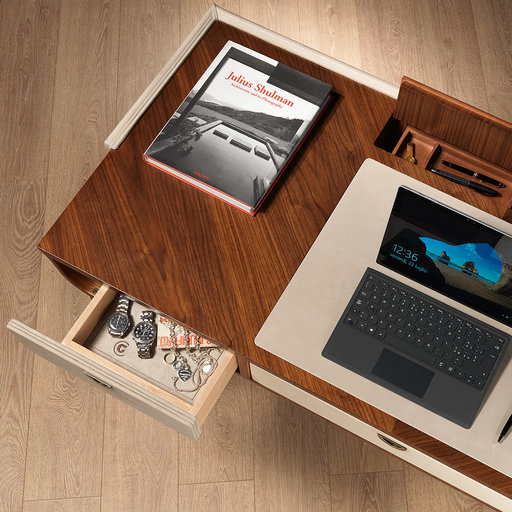 Home Working / Carpanelli
Carpanelli, Bottega d'Autore since 1919, now in its third generation, has demonstrated over the course of its long history to know how to study the styles and trends of the moment, while safeguarding and enhancing those values of timeless elegance, craftsmanship quality, precision and use of the noblest and most precious materials which have been distinguishing its products since its foundation.
Its stylistic language is the result of a constant experimentation, which has its roots in the technical knowledge of the processes, handed down for generations, and in the inspiration to the elegance of Italian culture, art and architecture. The stylistic versatility that characterizes, in an incomparable combination of tradition and innovation, both its classic and contemporary collections results in a production eclecticism and in the ability to know how to elegantly decorate any domestic, hospitality or work environment.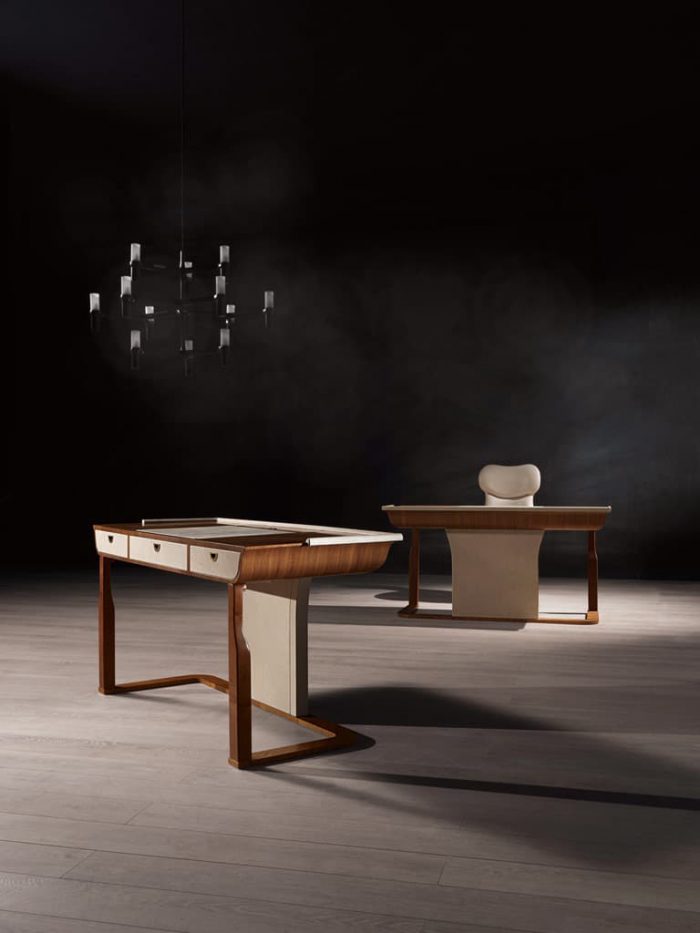 For example, as to desks and writing desks have hit the headlines thanks to the increase in the diffusion of Home Working, Carpanelli produces several elements ready to embellish, by combining refinement and functionality, the work spaces of our houses, such as the Desk 2019, with sides and drawers in dark frisé Sycomore wood and internal structure in Pama wood or Desyo, the writing desk with pen-holder in solid natural American walnut, upholstery in nubuck leather and steel handles with brushed bronze finish.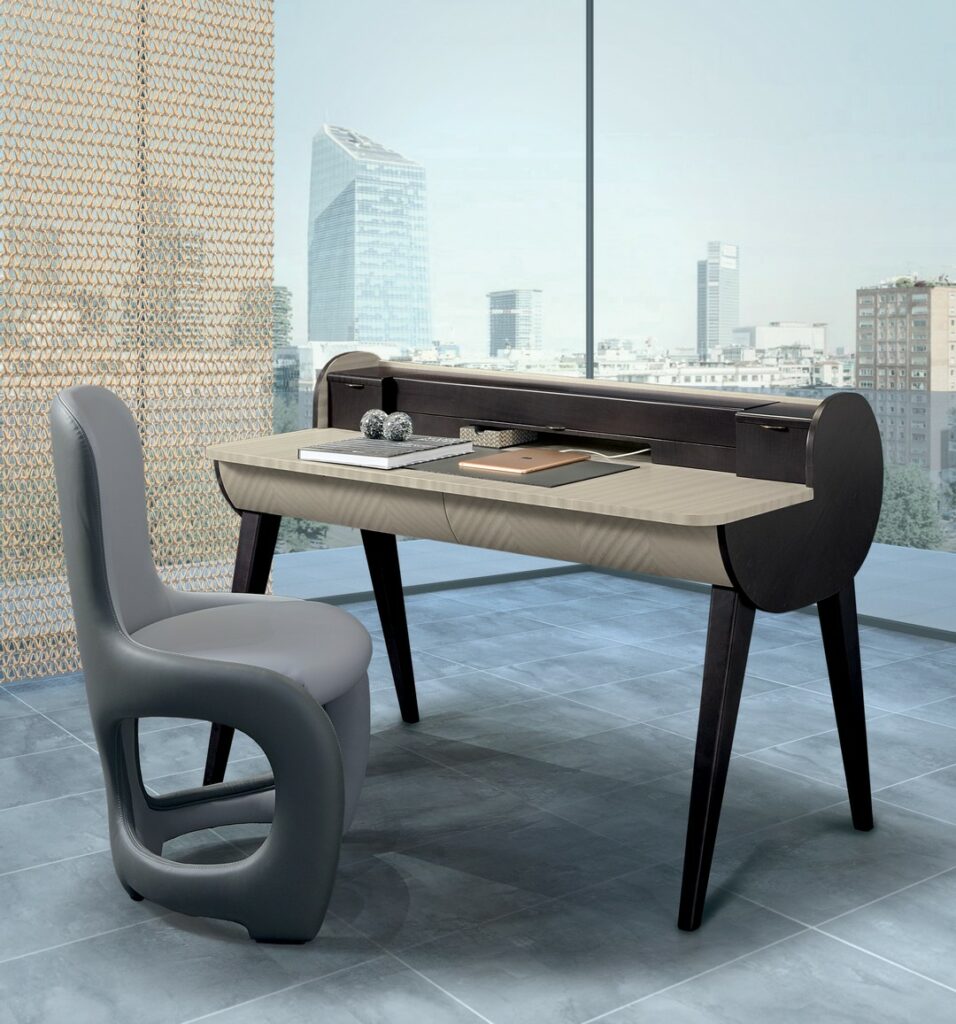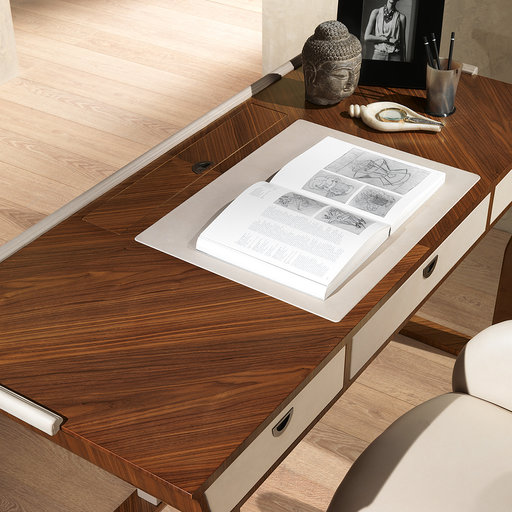 Versatile and eclectic is also Silhouette 2019, the six-drawer cabinet with structure in dark frisé Sycamore wood, front in white painted wood with 3D effect and metal legs with satin bronze finish. To meet every design need, even the most complex and ambitious, the company also offers, thanks to the support of a competent internal design studio, a tailor-made production of both individual pieces of furniture and entire furnishings.