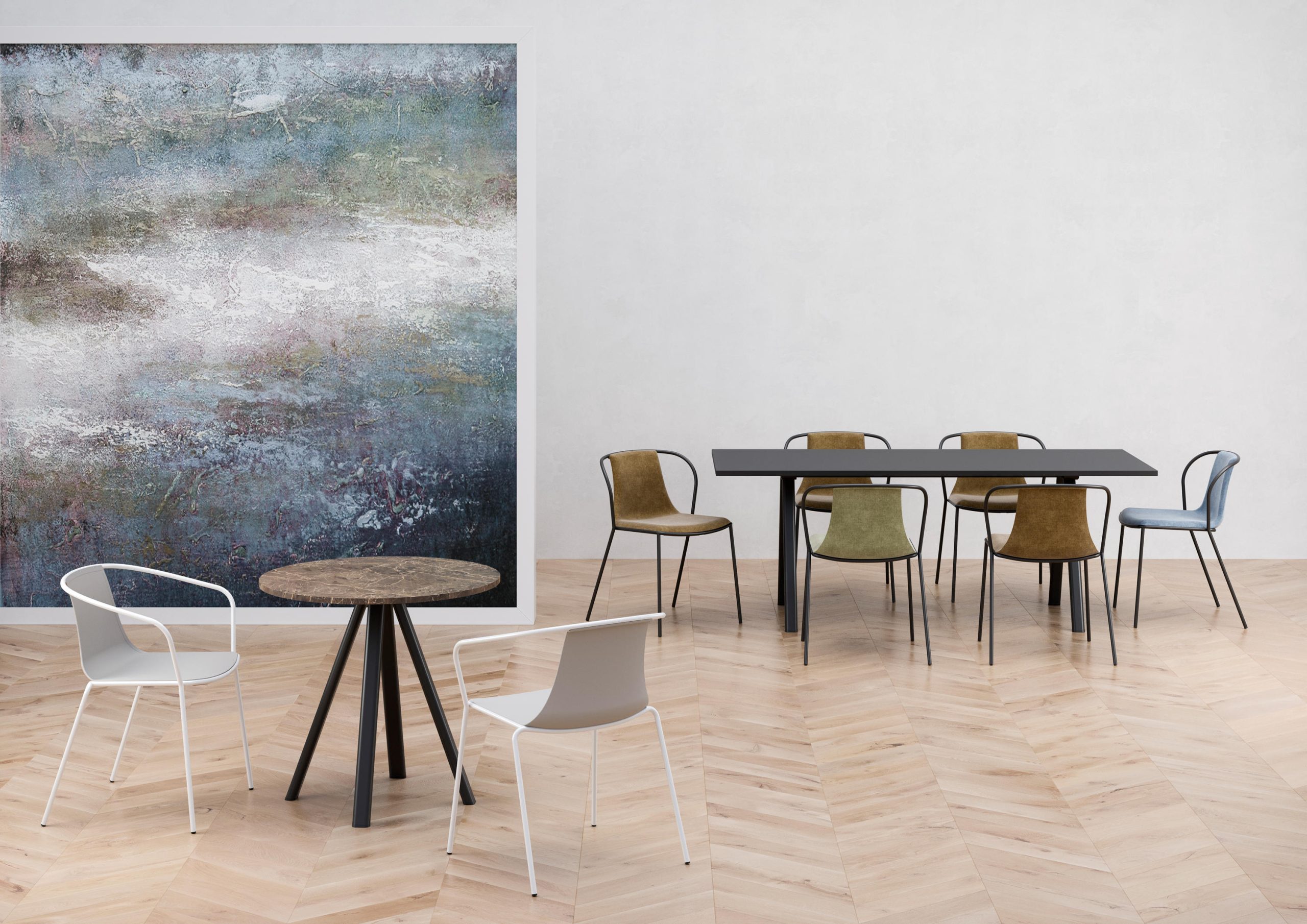 Gaber presents new collections Kasia and Lilibet
Thanks to a long experience in plastic injection molding and metalworking combined with the study of emerging technologies and the commitment to safety and sustainability, today Gaber can meet any technical and aesthetic requirement for indoor and outdoor spaces with its many Made-in-Italy collections of chairs, armchairs and furnishing accessories.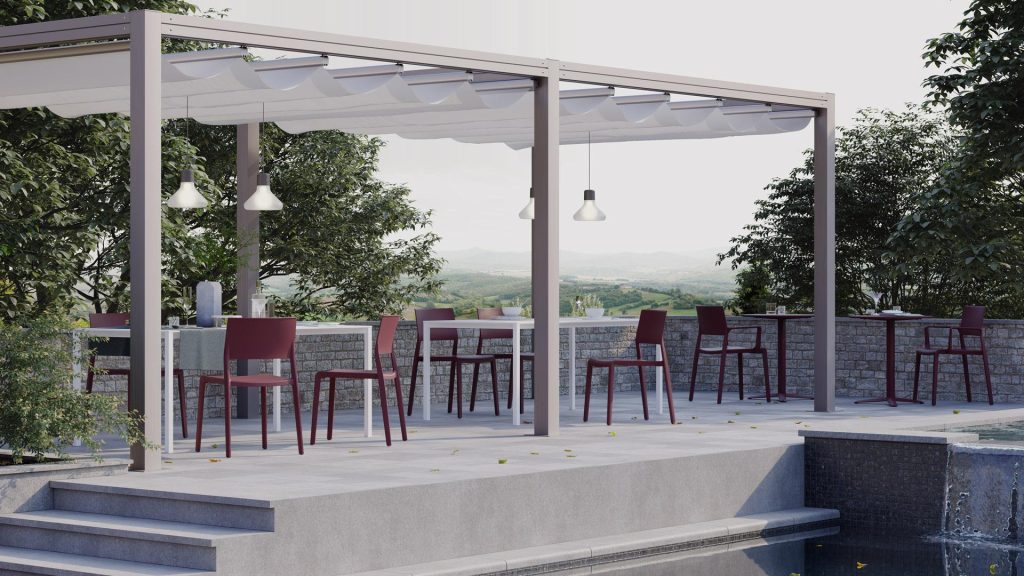 KASIA COLLECTION
Confirming itself as the ideal partner of the design industry to furnish welcoming, flexible and refined spaces in any context, from hotel to residential and from commercial to work spaces, the company is constantly engaged, in its modern headquarters in the province of Treviso, in the research and development of always innovative and unexpected products; such as the comfortable, practical and resistant chairs and stools of the new Kasia collection, designed by Forsix, in which the thin metal structure, treated to withstand atmospheric agents, and the sinuous seat-backrest surface in technopolymer softly enhance the concept of full comfort.
Stackable and heavy-duty for the everyday needs of bars, restaurants and hotels, Kasia adds a touch informal elegance to any commercial setting. Kasia Wrap retains its elegant structure and delicate shapes, enriched by skilful padding and upholstery, which give it an attractive and customizable appeal in an infinite number of combinations. Kasia Wrap is multi-purpose, thanks to the different colours, materials and functional combinations.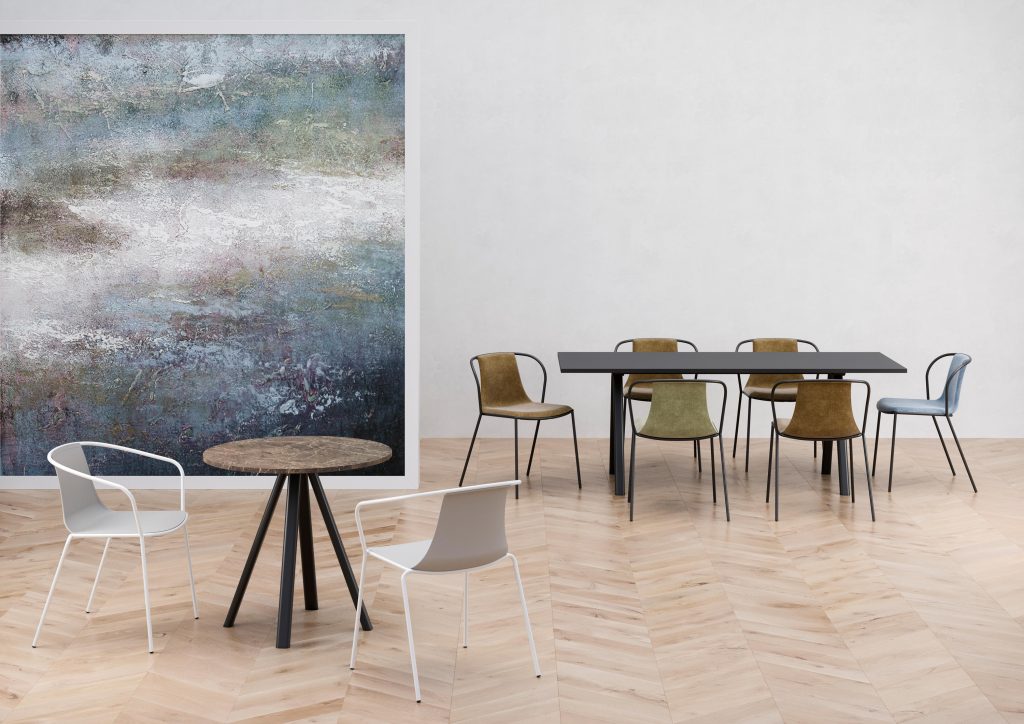 LILIBET COLLECTION
The Lilibet collection is a family of stackable chairs made of technopolymer, with ethereal and clear lines, which are perfectly combined with functionality and seating comfort. Lilibet is suitable for both indoor and outdoor use and, thanks to the generous sizes and the modern colors available, it becomes the protagonist of prestigious environments.
The collection is made exclusively with high quality materials, completely recyclable and environmentally friendly. Lilibet is also offered in three different shades using the "100% Gaber Recycled" material: a compound obtained from Post-Consumer Recycled plastic material (PCR) and from pre-consumer industrial plastic waste (PIR), which Gaber is able to obtain with cutting-edge recycling technologies