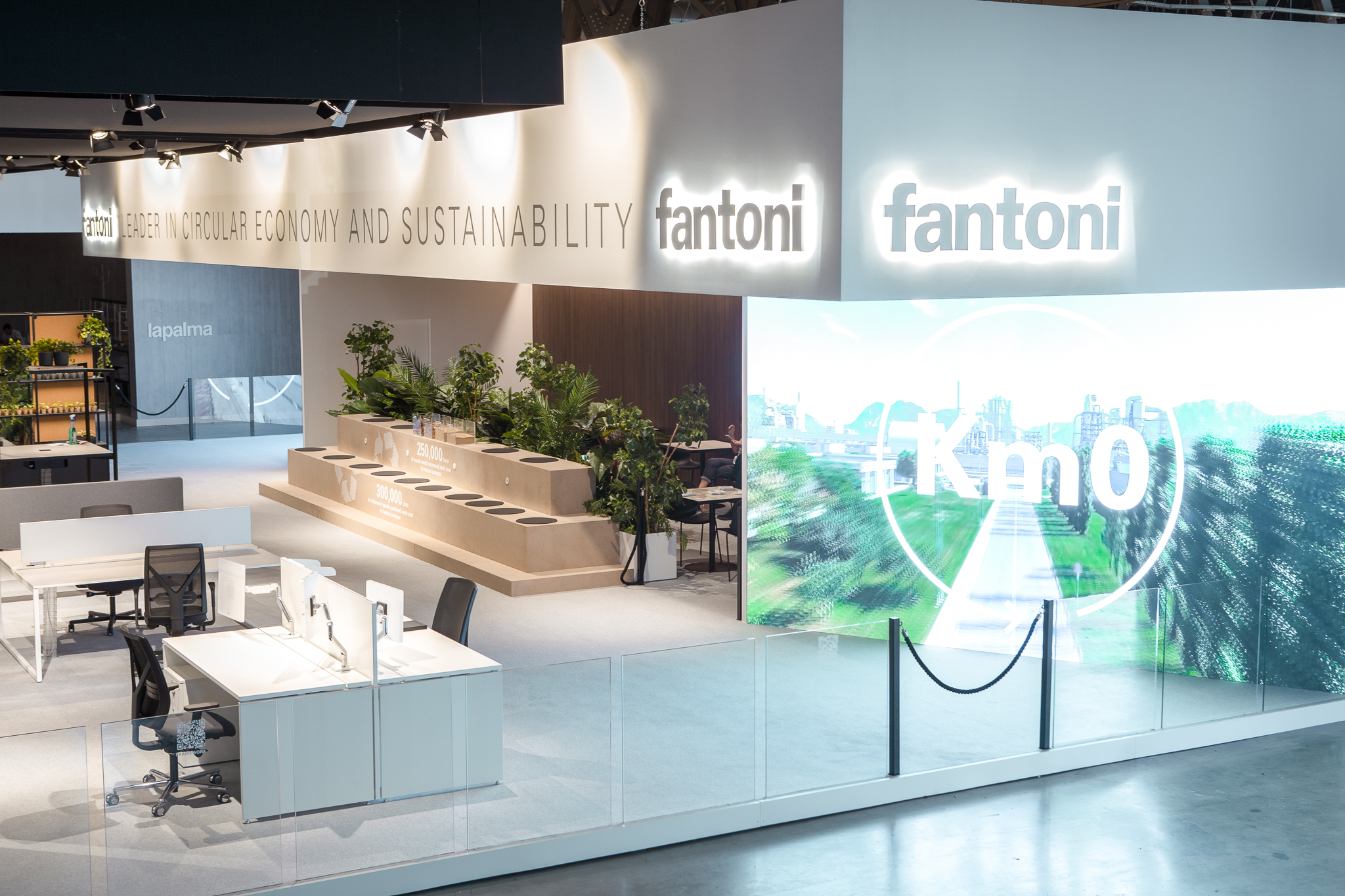 Fantoni spa presents the Onegloss smart surface at the Salone del Mobile.Milano 2022
Fantoni spa – leading manufacturer of office furniture, partition and storage wall systems, sound-absorbing systems
and MDF and chipboard panels – presented products with sustainable design and high technological content at the Salone del Mobile.Milano 2022.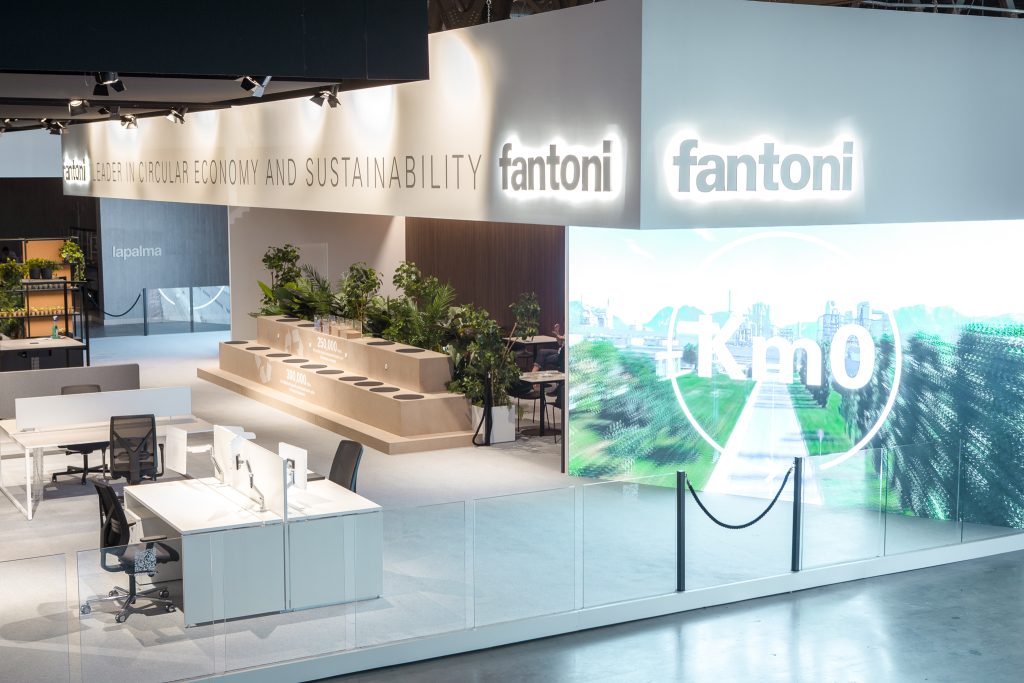 The combination of profound knowledge in their own working areas and the same aptitude for experimentation of Fantoni and Gensler – California-based architecture and design firm with 48 offices and over 6,000 employees worldwide – resulted in the design of Atelier, a solution conceived to cope with today's work organization, based on flexibility and technology. The modular structure of Atelier brings together a wide variety of functions, fitting easily the continuous technological evolution of the work environment thanks to a new composite scheme, subdivided into four main elements: a central bookcase-containing system, around which the whole operational layout is organized, a configurable workstation, a 105 cm high multifunction and configurable collaboration table, and a group of practical containers including a mobile pin-board, which allow employees to move their note-boards to start a meeting anywhere in the office. The project is completed by a refined cable management system which allows the smart workers to remain always connected, even moving among the different work stations, from the Collaborative Spaces to the Social ones and from the open areas to more private ones.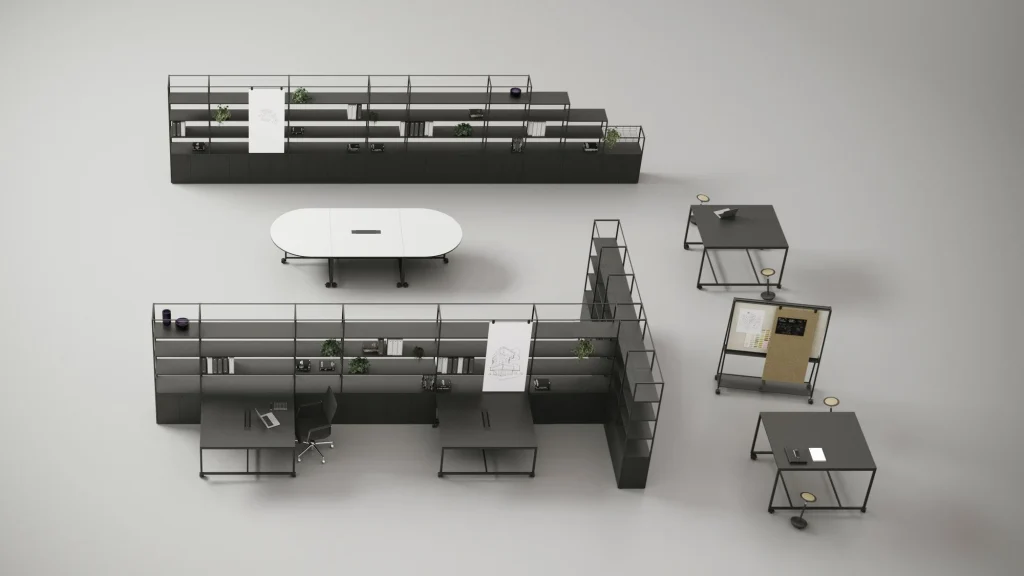 The innovative, experimental character responding to the changes in the post-pandemic workplace could only feature high tech finishes, such as Onegloss, the new frontier of surfaces, resulted from Fantoni's constant research to enhance the high tech content of the furniture industry. Developed to increment the selection of finishes available in the furniture industry and obviously to increase the surface performance of its own office collections, Onegloss is antifingerprint, matt, soft to the touch and 100% recyclable. Onegloss is produced according to procedures that reduce the environmental impact: a concept perfectly in line with the implementation of a corporate strategy that promotes the use of highly recyclable materials and that, from a circular economy perspective, reclaims and revalorizes the resources of the internal production and consumption cycle.