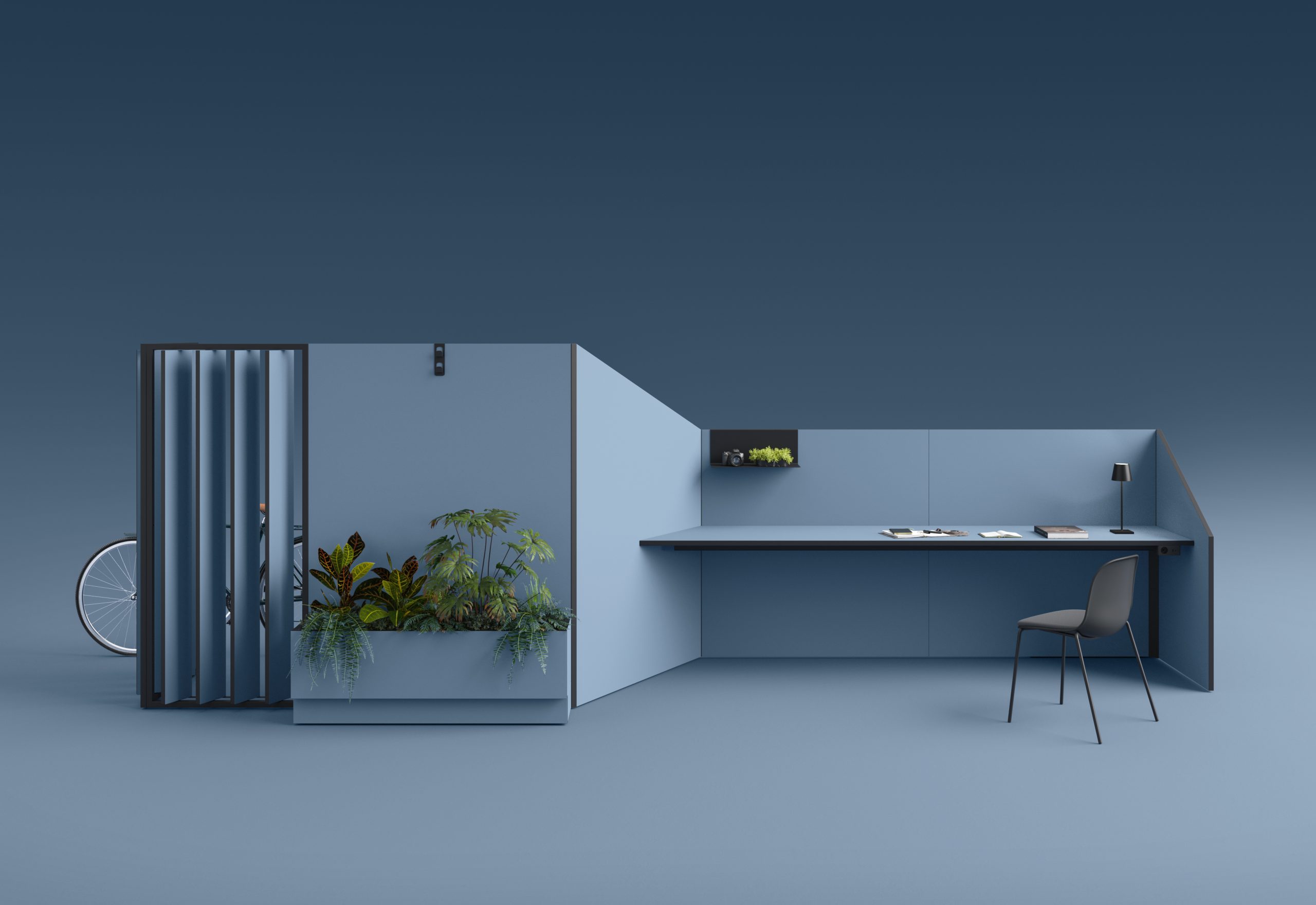 Fantoni presents new PANORAMA collection
Panorama is a project developed by Ben van Berkel and his studio UNStudio for Fantoni to address the challenges posed by the new way of conceiving working spaces, in which an increasingly significant role is played by third spaces: in-between areas, hybrid zones where the first space (home) and second space (office) are mixed to generate welcoming and flexible settings in which to work, meet or relax, individually or with others.
Panorama is a human-centric landscape, a system of partitions at a range of heights offering different levels of privacy, around which the desired layouts can be formed, but it is also a soft seating system that fosters a sense of comfort and community, in addition to offering a set of fixed and temporary workstations that provide a welcoming and integrated workspace.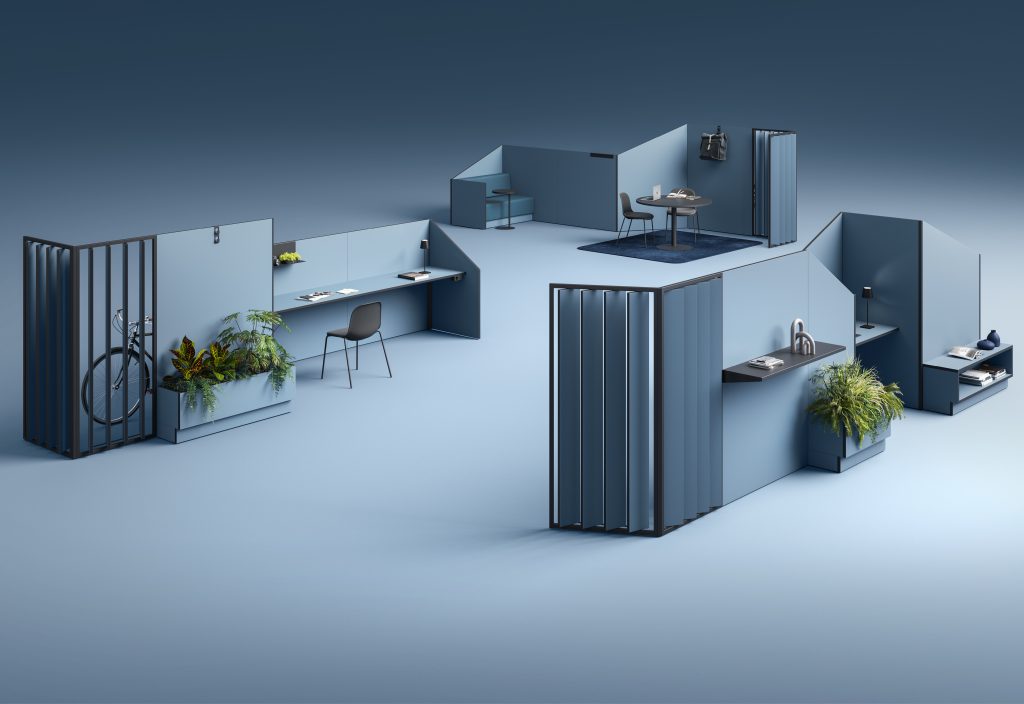 The various elements in the Panorama collection – which integrate with other Fantoni products already in line with this school of thought – fall into three specific categories of spaces: collaboration, learning & focus, social.
Collaboration: this includes solutions for teamwork areas, brainstorming spaces, sitting or standing areas for short meetings, and provides a stimulating environment conducive to creative work.
Learning & focus: this creates private spaces for short or long periods of concentration, phone booths for individual video calls, meeting rooms, group and individual work areas.
Social: this offers flexible proposals for comfortable breakout and relaxation spaces, where individuals or groups can engage away from more traditional work spaces.
The outlines of the collection are accentuated by the black edging that stands out against feisty colour choices such as allura red and ocean blue; the modules are complemented with a range of accessories including coat racks, monitor suspension systems and magnetic cable runs. Fantoni chooses to use recyclable and sustainable materials, such as the chipboard panel (produced in-house using 100% post-consumer wood), in line with the company's long-standing vocation. Due to the very nature of its production, it has pursued a sustainable business model for many years, built around values such as self-generated energy, vertically integrated production processes, the circular economy and the cascading use of wood. Sustainable products are in fact the result of the company's integrated approach, the fruit of investments in technology and processes, but above all they are born of the company's awareness and of the choices made by its leadership to constantly strive to improve efficiency and performance.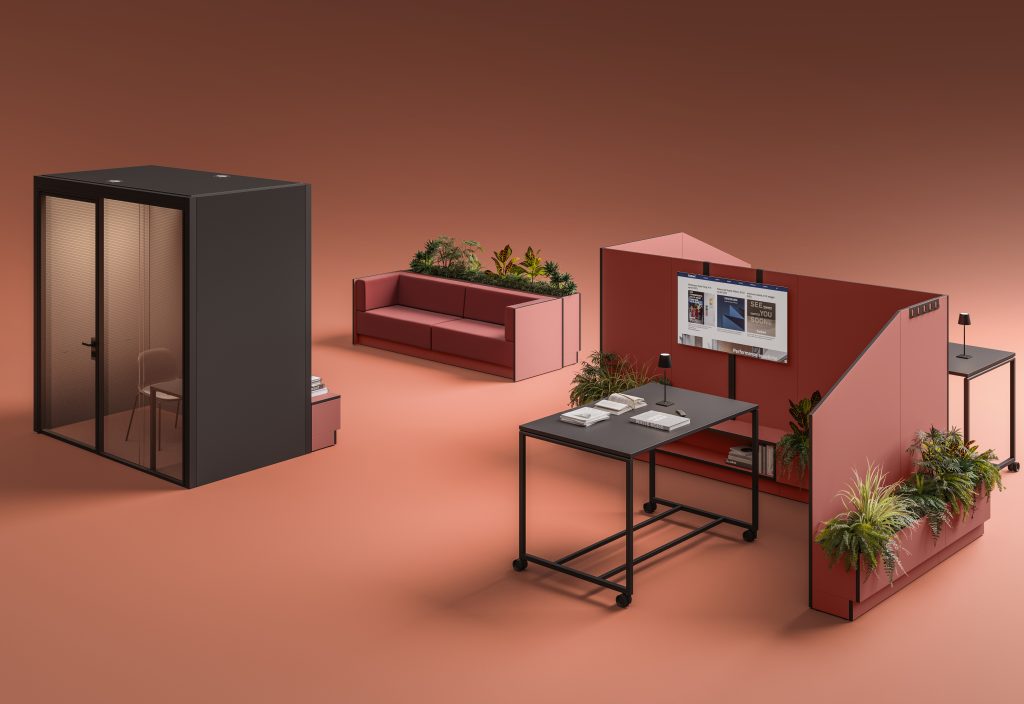 The collection establishes a new panorama in future workspaces, with solutions that are equally applicable outside the office environment, confirming the profound evolution of working and technological modalities in which we are active everywhere, from the airport to hotel lobbies, from the home to shopping malls.
Large organisations will undoubtedly continue to adopt new working models as space becomes a strategic lever, optimising the interaction between the management of real estate and that of human assets, but changing spaces is also a way of changing corporate culture, designing flexible work spaces to increase engagement. Companies need to attract their staff back to the office, to support them with appealing spaces that provide compelling reasons to return. In order to do this, forward-thinking companies are drawing inspiration from the world outside their offices, with less conventional solutions that reflect corporate values.
Fantoni at Salone del Mobile 2023
Friuli-based company Fantoni presented its new Panorama collection designed with UNStudio at the Salone del Mobile Milan 2023. A dynamic booth presenting a new way of interpreting third spaces in the contemporary office. During the week, UNStudio Product Designer Wiliam de Boer and UNStudio founder Ben van Berkel presented the new collection and its conception process.