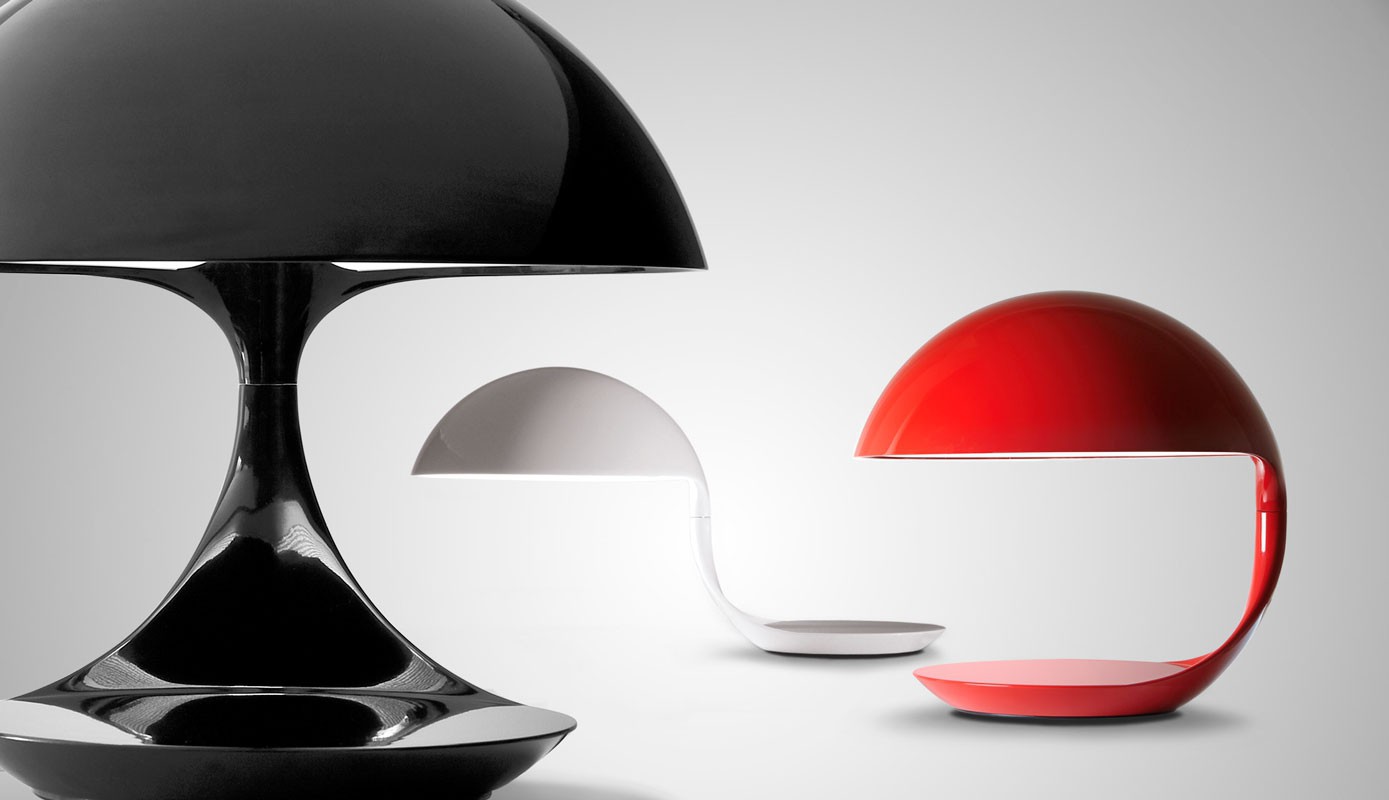 Cobra & Cobra Texture / Martinelli Luce
Design icons are cult objects that, thanks to a lucky combination of factors, become so famous as to enter the realm of collective memory. A design icon strengthens its status with the passing of time; which means that at the time of its creation it has not only been able to catch the needs of the present, but it has also been able to anticipate the tastes of the future, by synthesizing and expressing those universal contents of beauty and practicality.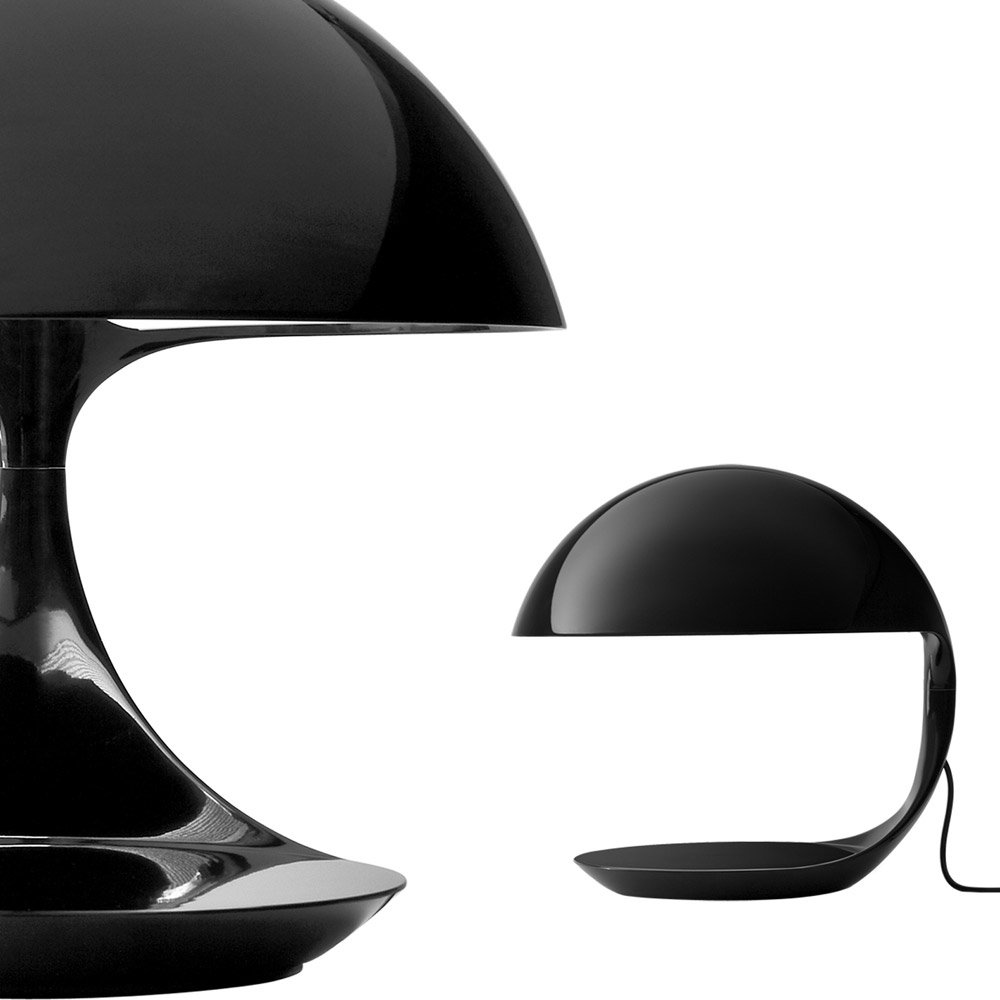 It is with no doubt the case of the Cobra lamp, conceived in 1968 by the creative genius of Elio Martinelli, founder of Martinelli Luce, worldwide known for the production of high quality design lamps and lighting systems. In addition to enriching with its presence houses and studios all over the world, the lamp has been included over the years in several design exhibitions and even in cult movies as the third instalment of the Hollywood series Men in Black.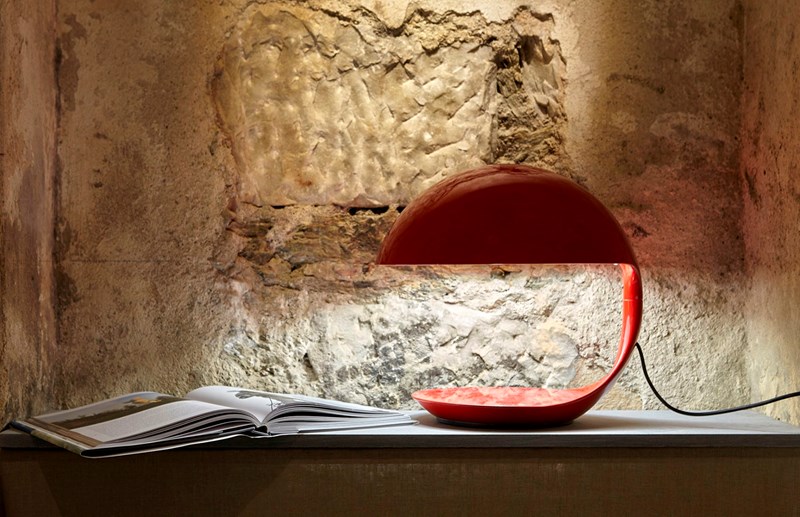 An icon that has become more and more charming passing through the most different trends. Printed in a single material, thermosetting resin, in brilliant black and white, to celebrate its 50th anniversary, Martinelli Luce has added a new colour, red, a nuance that can further enhance its dynamic nature, making it more attractive.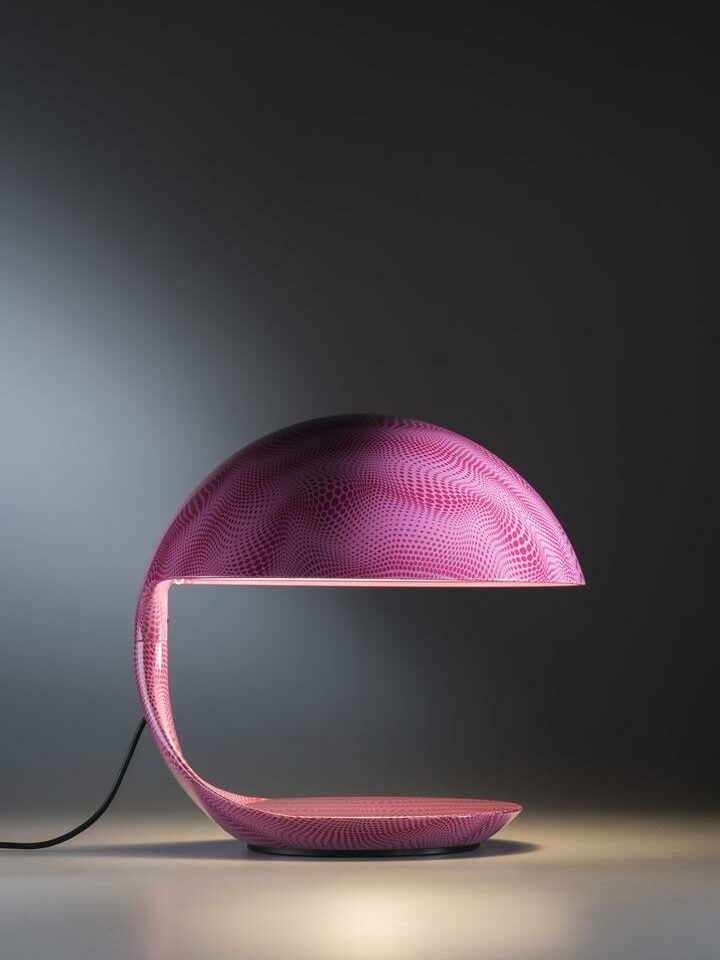 In occasion of the 50 years of production, Martinelli Luce invited some friends and designers to design original textures for the lamp. Among those who accepted the invitation, each one with his intriguing graphic design and story, there are Adolini+Simonini Associati, Alfonso Femia con Arthur Simony, Luisa Bocchietto, Michel Boucquillon, Giorgio Brogi, Massimo Farinatti, Alessandro Guerriero, Marco Ghilarducci, Donia Maaoui, Emiliana Martinelli, Alessandro Mendini, Angelo Micheli, Marcello Morandini, Paola Navone, Paolo Orlandini, Luc Ramael, Karim Rashid, Marc Sadler, Brian Sironi, Studio Area-17, Studio Lucchi&Biserni, Studio Natural and Studiòvo.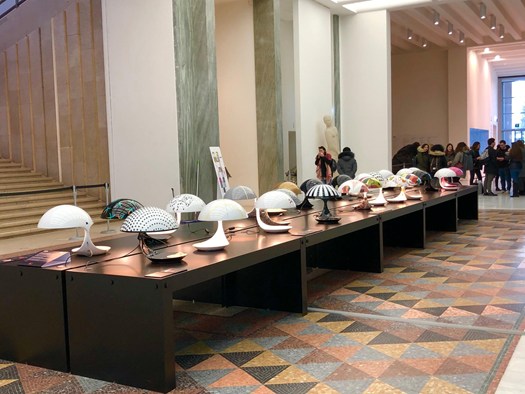 The lamps with the new textures were presented to the public within a special exhibition in February 2018 at the Triennale di Milano.