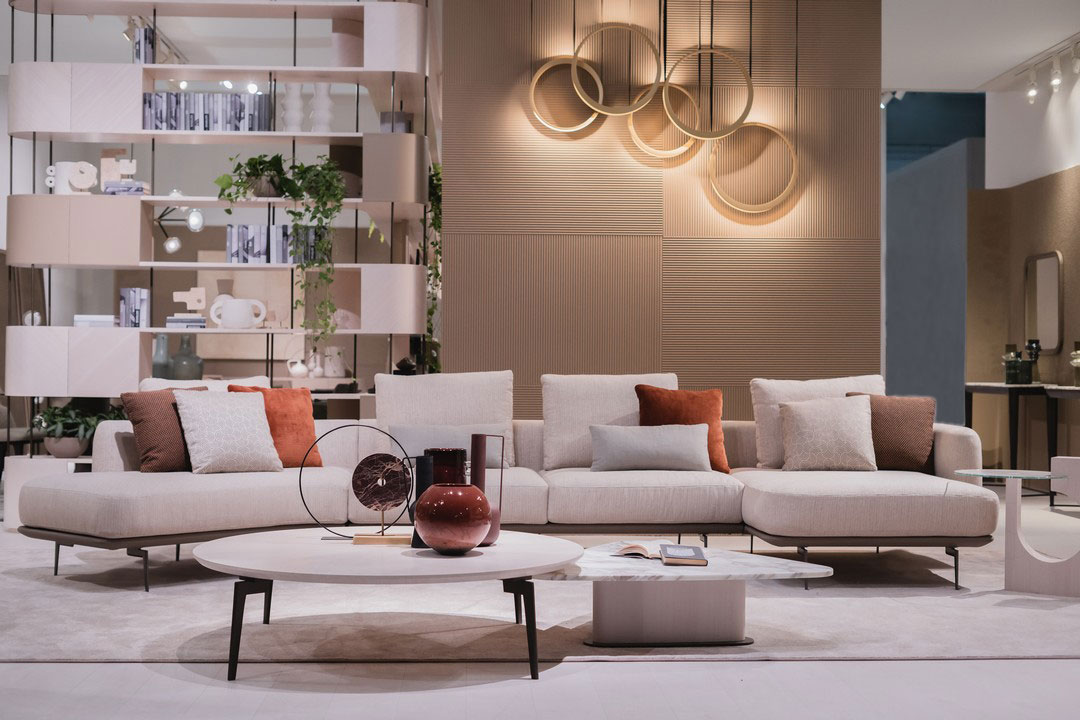 Carpanelli presents the collection A New Touch of Elegance during the Salone del Mobile.Milano 2022
With the slogan A New Touch of Elegance, Carpanelli – the Bottega d'Autore that for over a hundred years has been creating unique furniture standing out for the refined aesthetics, the use of the noblest materials and the excellence of ancient workmanship, enriched with the most modern technologies – launches the new mood that characterizes the company philosophy and the new collections: a mood that speaks of elegance and vocation to research and open innovation.
The new products we viewed on the Carpanelli stand at the Salone del Mobile.Milano 2022 included the Alfea sideboard, the Gae bookcase, the elegant Dolfin armchair, the Pegaso consolle, the Shape armchair, the Alfea Cabinet, the Pegaso writing desk and the Shape bed.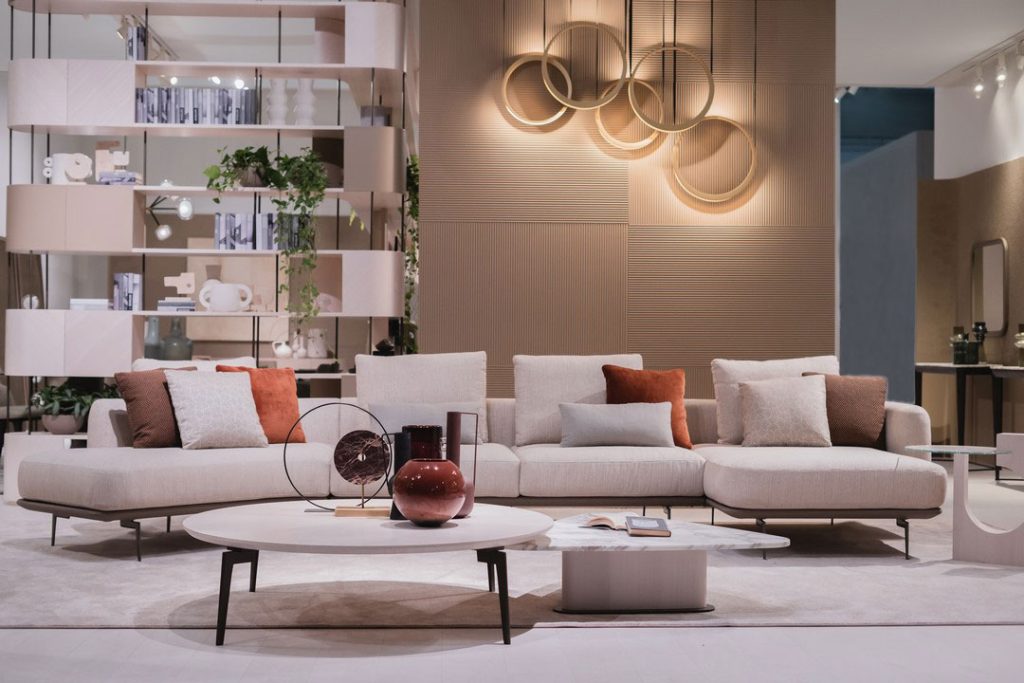 ALFEA SIDEBOARD
Designed by Matteo Fornari, ALFEA is a sideboard with a clean line, covering with geometric inlay in precious wood. It is available in light Tay, Dark Tay and Canaletto Walnut. Top with storage unit available in Painted Glass, Marble and Wood. Top profile and chest of drawers front covered in leather with hand stitching. Metal base available in gold-bronze finish and lead finish.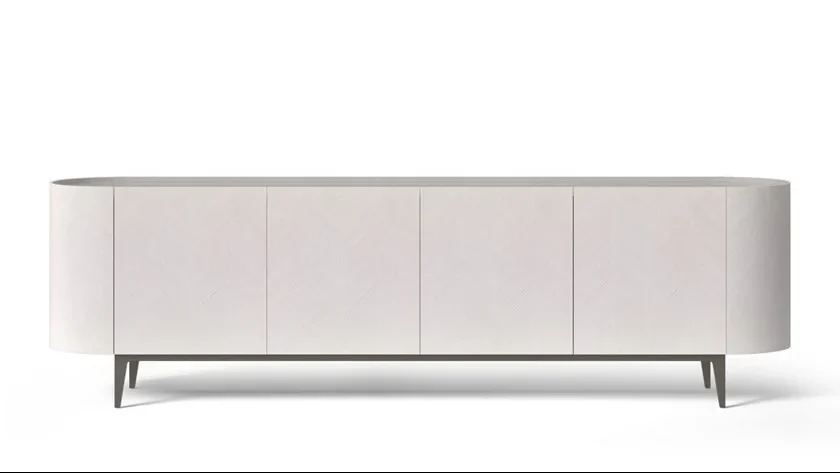 GAE BOOKCASE
Designed by Benedetta Pintus, Natalia Giribaldi, Ottavia Scarabelli, the Gae modular bookcase is inspired by the volumes of the modern Piazza Gae Aulenti in Milan: a combination of precious woods, leather and metal, which conveys elegance and lightness thanks to the harmonious alternation of solids and voids.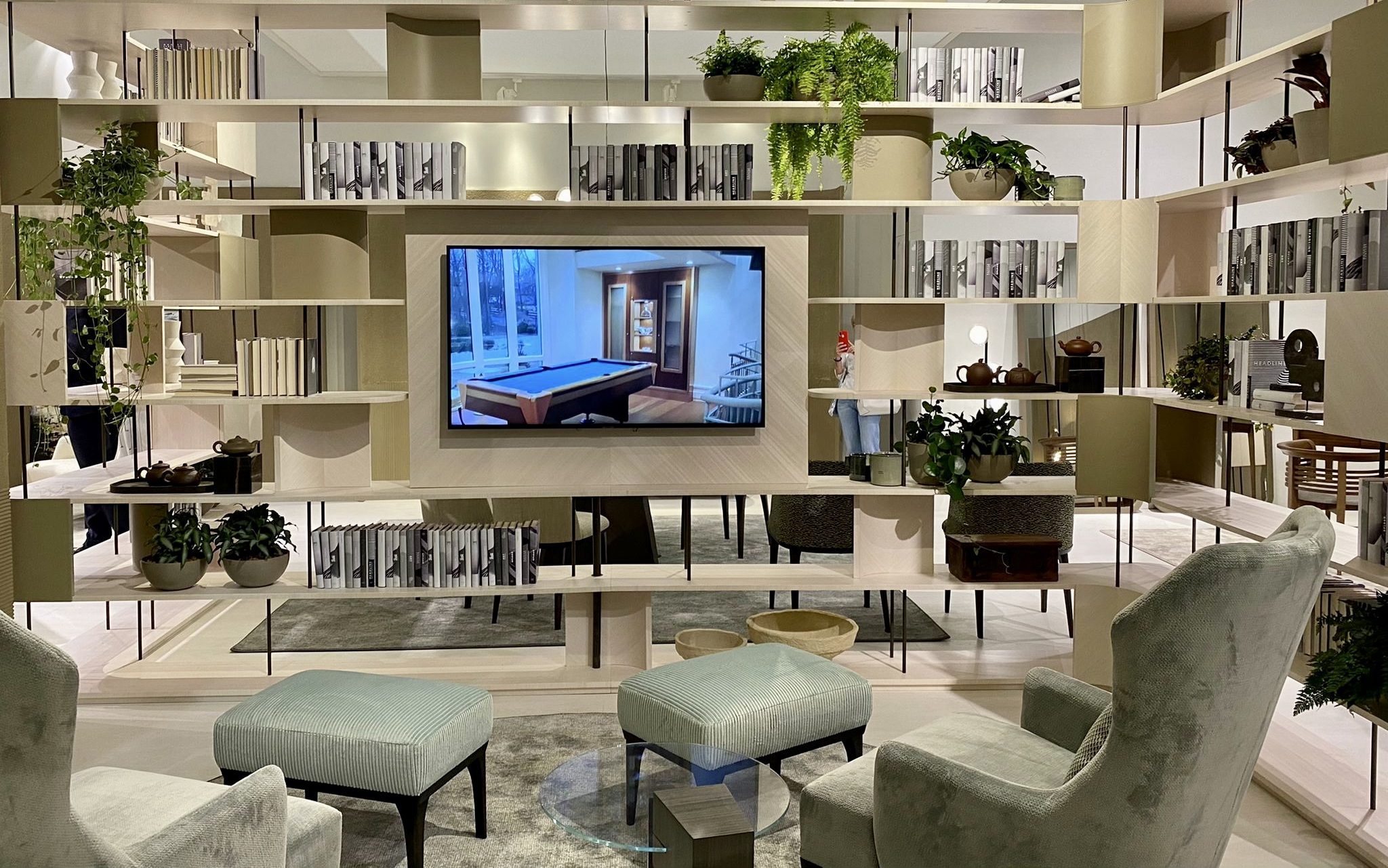 DOLFIN LITTLE ARMCHAIR
Designed by Geo Carignani and Luca Cotini, Dolfin is an elegant armchair in solid ash wood, available with black, natural and Canaletto walnut finishes, inspired by a detail of the Venetian manufacturing tradition – the unmistakable iron, or dolfin, located at the bow of the gondola – turned into a refined piece of furniture.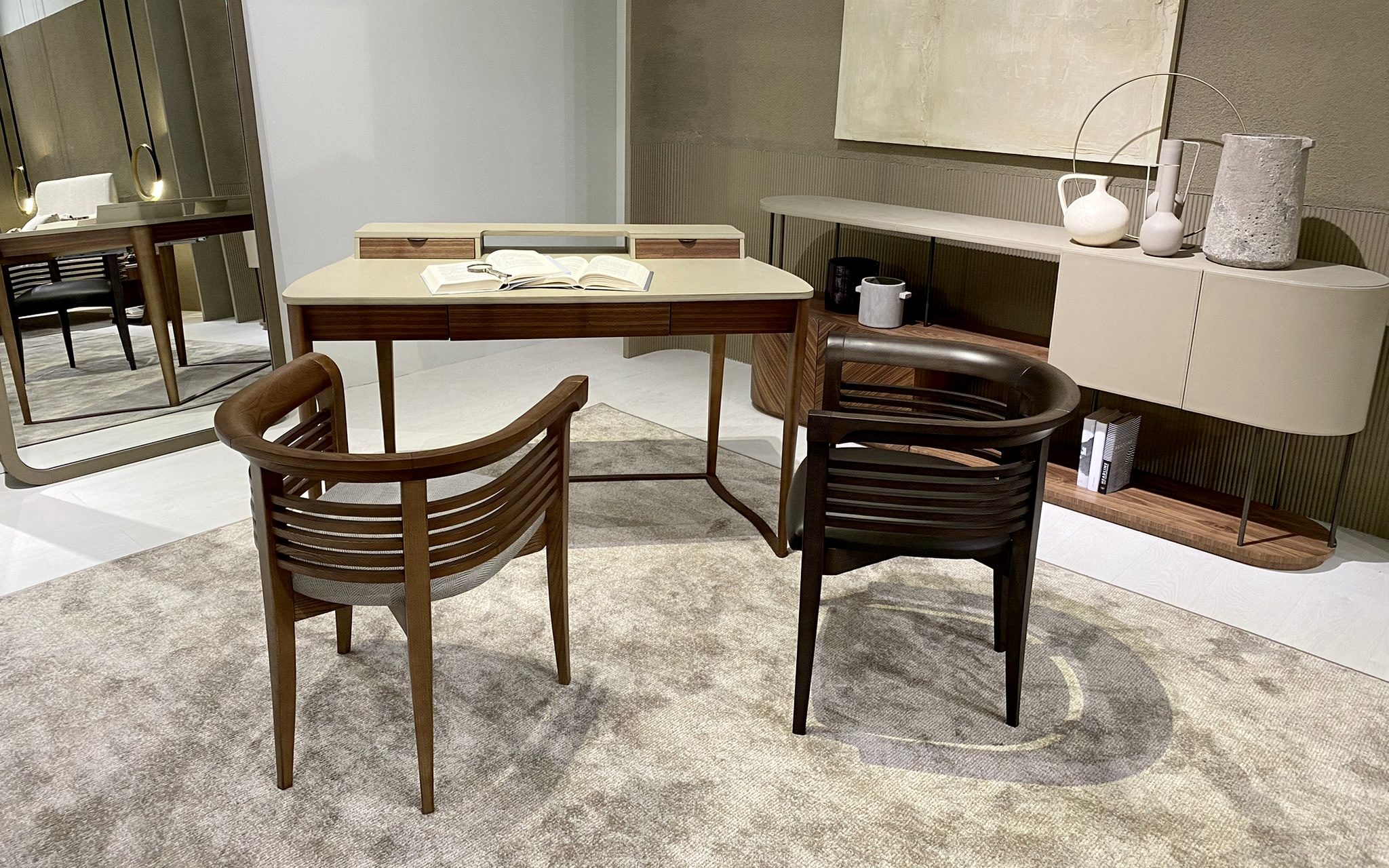 SHAPE LITTLE ARMCHAIR
Chair and Armchair embellished with a stylistic detail in combination with the table. The padding is in polyurethane of different densities. The structure of the legs is in ash, also available in the finishes: light Tay, dark Tay and Canaletto Walnut.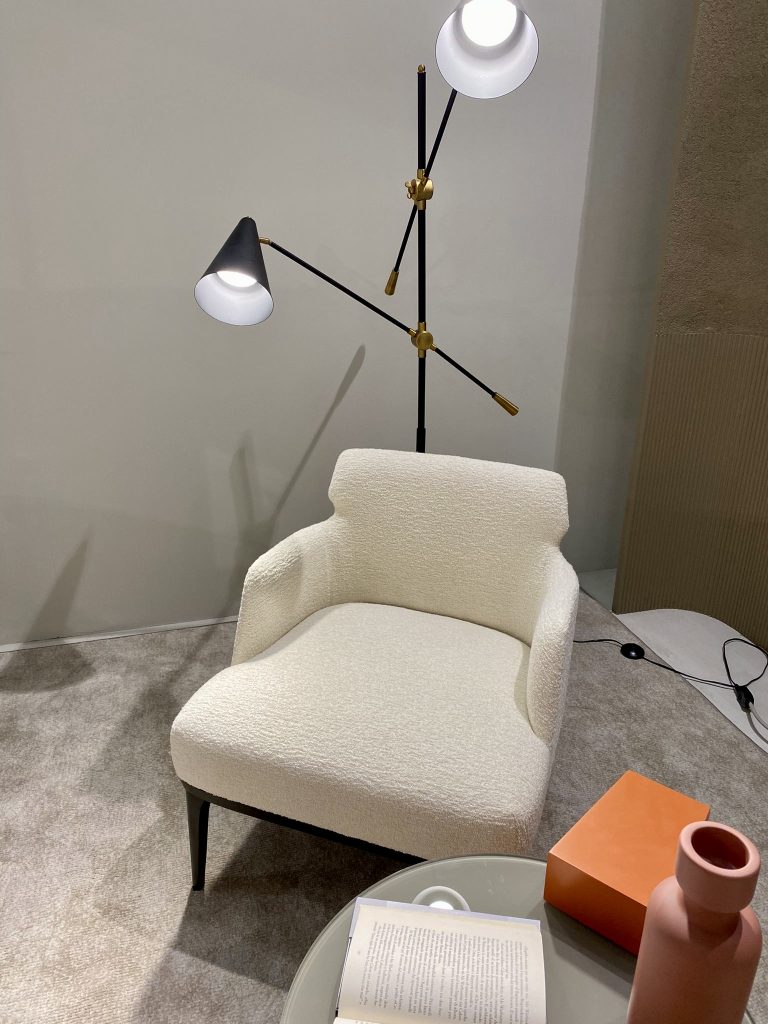 ALFEA CABINET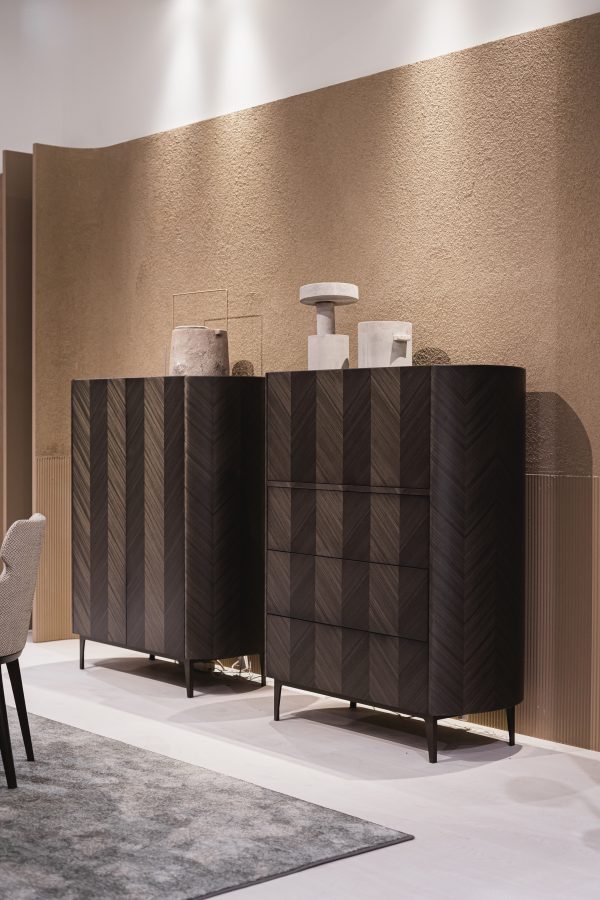 PEGASO CONSOLLE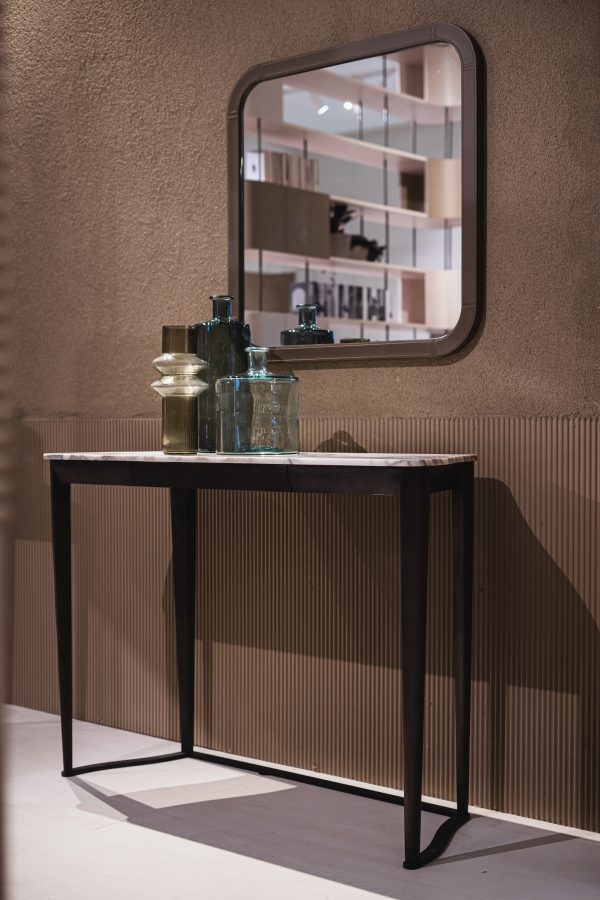 SHAPE BED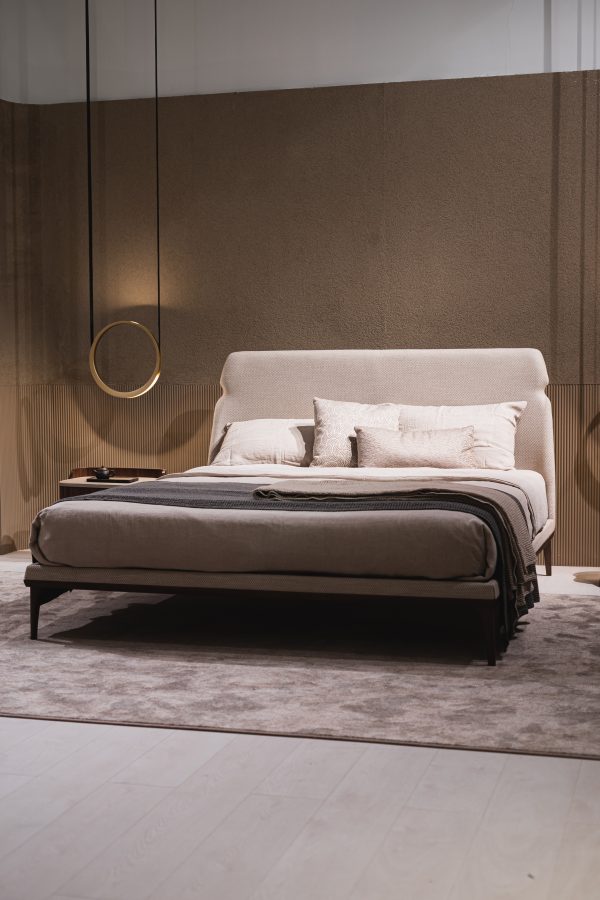 PEGASO WRITING DESK