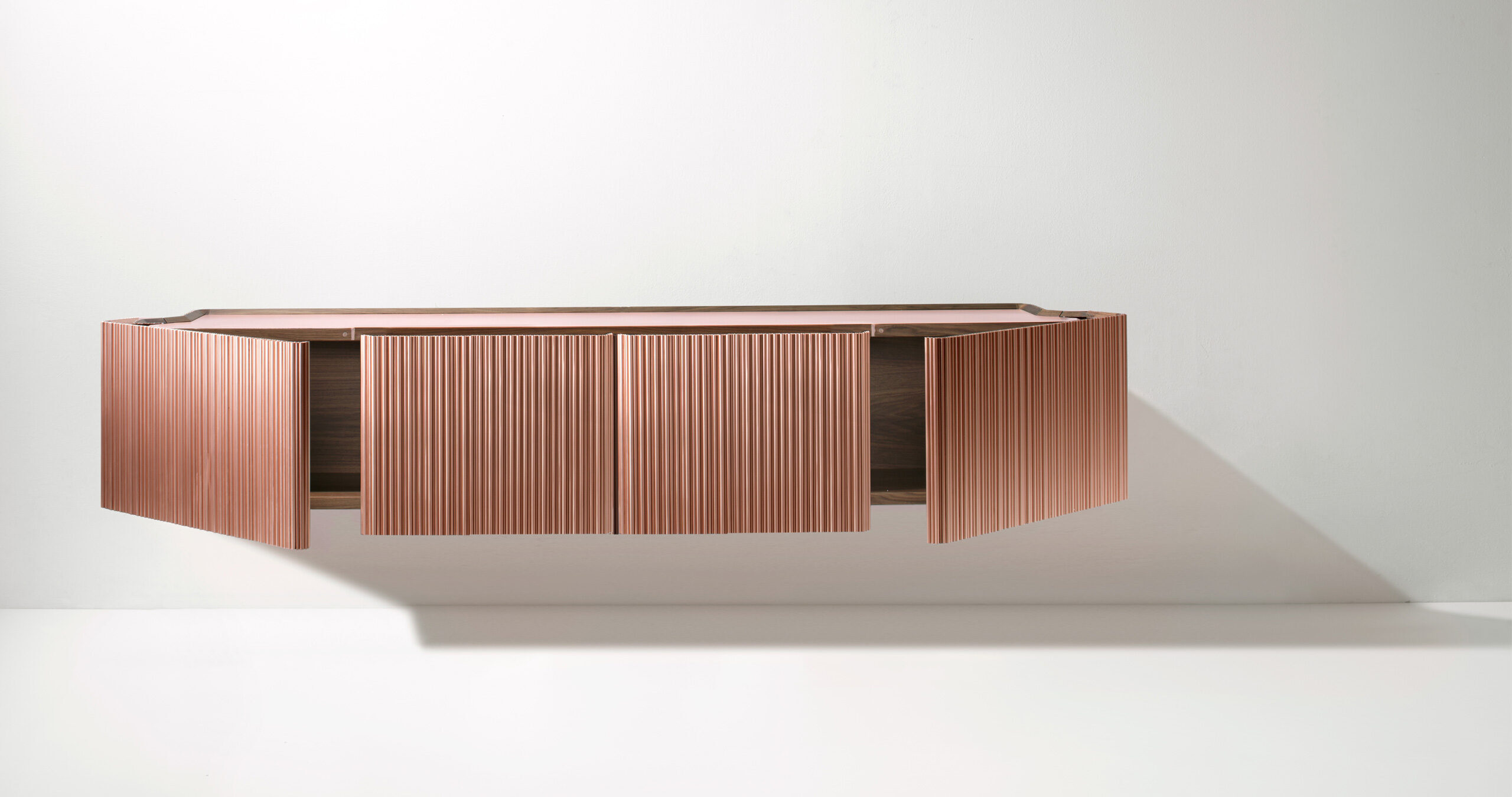 Canneto Collection by De Castelli
The Canneto collection, designed by Adriano Design for the company De Castelli, whose mission is the experimental research on metals, has recently been enriched with the console and the cabinet
Previewed at the 2022 Milan Furniture Fair, the collection's first piece was Barista, the bar cabinet that opens a full 180 degrees to reveal a stainless steel interior with a special mirror-like finish, capable of multiplying the contents in a kaleidoscopic play of reflexes. Its sculptural surface is defined by a canneté of vertical brushed metal rods, of different diameters, which create a dynamic irregular texture.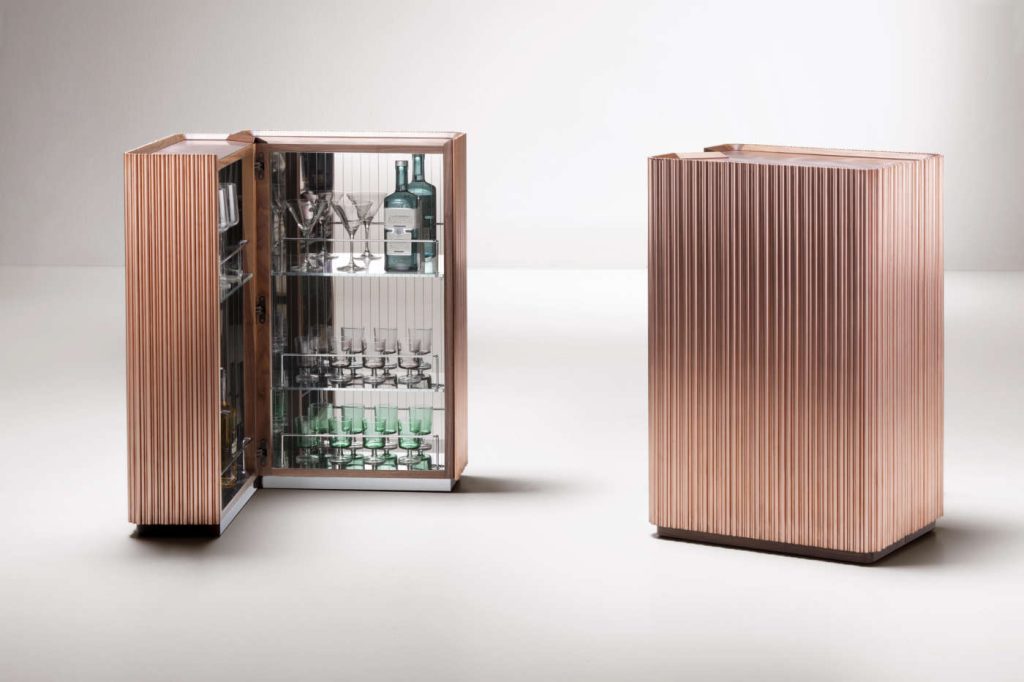 The same characteristics also refer to the consolle and cabinet. The former, available in a wallmounted or floor-standing version, extends horizontally and is equipped with two L-shaped side doors that open at 90 degrees; at the center there are two large basket-style drawers, each one nestling a smaller one.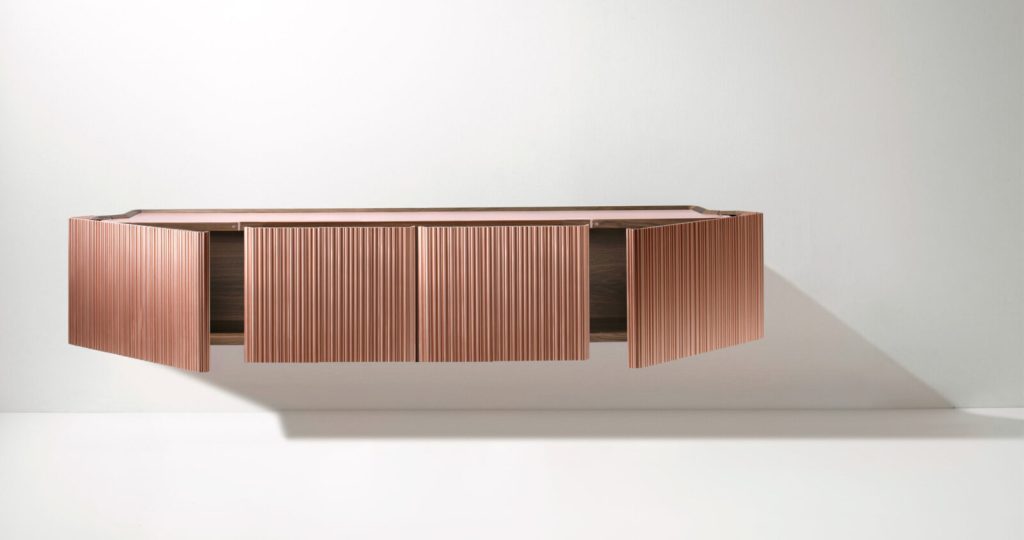 The cabinet, featuring the same type of opening, has inner shelves and dividers. In both furnishings, the metal top is set slightly lower than the doors and the perimeter of the piece, thus highlighting the precious Canaletto walnut frame. The rods that characterize the entire collection can be in brushed steel, brass or copper.