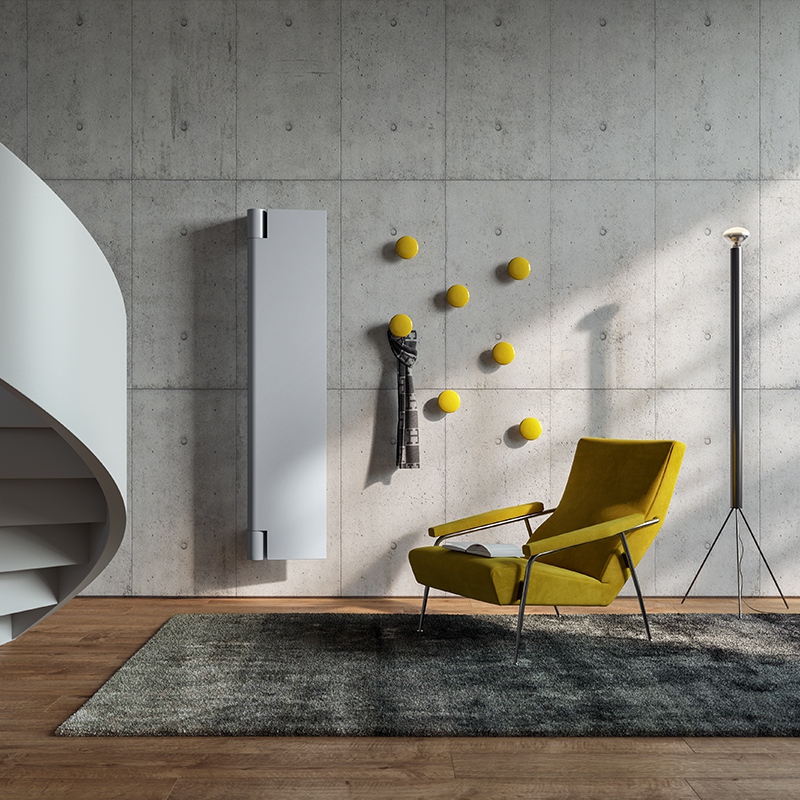 Byobu / Antrax
Byobu is the radiator by Antrax IT– leading company in the production of radiators, towel warmers and fireplaces combining advanced manufacturing technologies with a design that meets the most sophisticated aesthetic and functional demands – resulting from the creativity of Marc Sadler, a designer radiator which in its name, silhouettes and 'movement' draws its inspiration from typical Japanese decorative folding screens, suggesting unprecedented interpretations to heat contemporary interiors.
Marc Sadler designed Byobu as the ideal combination of innovation and technology, capable of reinterpreting the traditional wall-mounted designer radiator and turning it into a dynamic, versatile item of interior décor that can be adapted to suit the specific needs of its intended surroundings.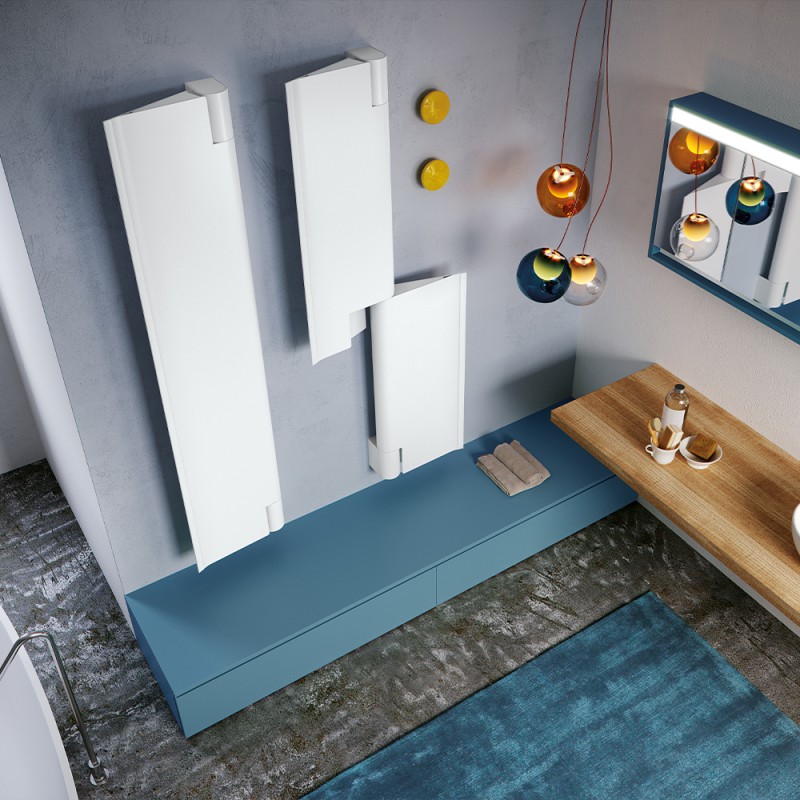 Byobu radiator modern design goes beyond its 'natural function', the one for which it was created, and its concept is embellished with new meanings: indeed, conceived to diffuse heat into its surroundings, the radiator modern design fills the space and distinguishes it, turning into a decorative element that 'creates movement' in the room, making it more personal and authentic. Byobu is made of recyclable aluminium, with the heating body comprising two slim, square-shaped components, with a clean-cut, linear appearance, which move by swivelling around a central pin, taking on various, surprising shapes. The two heating panels can be positioned both on the right, or both on the left, to form a single large panel, or facing one another.
When installed in a bathroom or wellness space, Byobu can be used as a heated towel rail. Byobu is also fitted with an additional accessory, the 'momoko', which means 'small peach' in Japanese, in other words a hook to be secured to the wall, either on its own or in series, to hang towels or bathrobes on.